I know I shouldn't start something new but — I just can't help myself! Heather Mulder Peterson's newest book, On the Run Again, arrived in my mailbox a few days ago, and ever since then I've been oohing and aahing over the table runners and toppers pictured inside. Take a look at Granny Square Stars, the runner on the cover of the book: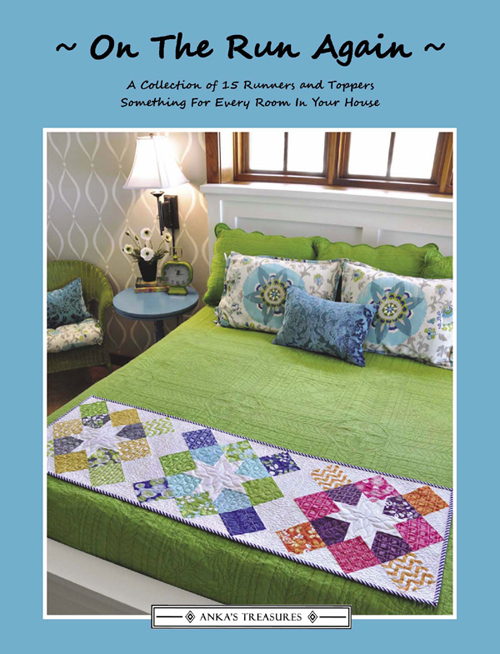 Copyright Heather Mulder Peterson. Used with permission.
Wouldn't that be fun to make? What a great way to use up scraps! I see it with dark stars in the centers. Granny Square Stars is definitely on my list but the one I am going to make first is a little table topper called Spinners: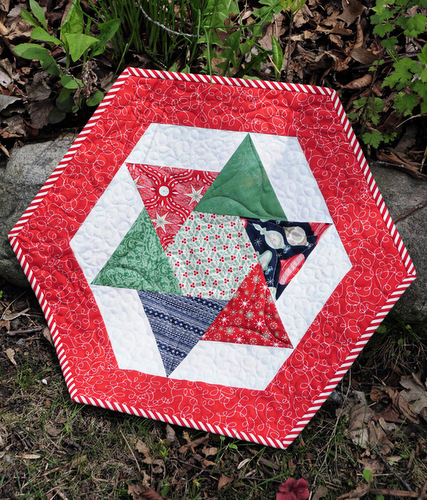 Copyright Heather Mulder Peterson. Used with permission.
Anyone who loves hexagons as much as I do needs to make this design! As soon as I saw it, I knew what fabrics I would use. A few months ago I bought this combo of prints in the Sunnyside line by Kate Spain for Moda Fabrics: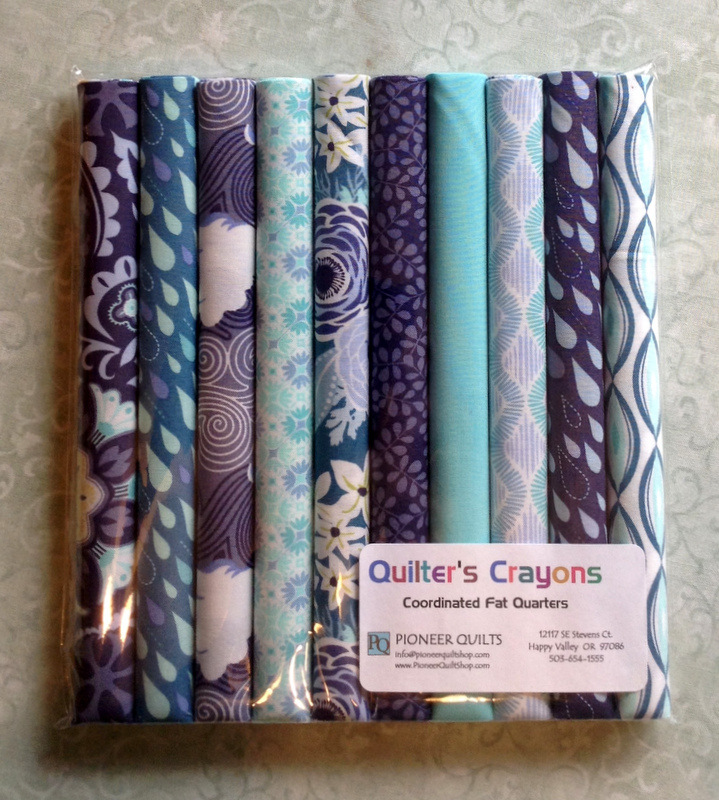 The way the fabrics were cleverly packaged by the shop, Pioneer Quilts, was a selling point. You can see why I can't wait to get started!
If you'd like to see more of the charming toppers and runners featured in Heather's new book, check out her blog, Trends and Traditions, which happens to be one of my very favorites.
I hope you'll check back soon right here at First Light Designs to see the progress on my version of Spinners. Thanks for stopping by!