My little Spinners table topper (from Heather Mulder Peterson's new book On the Run Again) was a breeze to make. What took me a while was cutting out the pieces. The pattern calls for a 60° triangle ruler, which I don't have (note to self: buy one!), so I cut out each triangle separately using the 60º marking on my favorite 4″ x 14″ acrylic ruler and the lines on my cutting mat.
Here is my top with the six triangles sewn to the hexagon in the middle: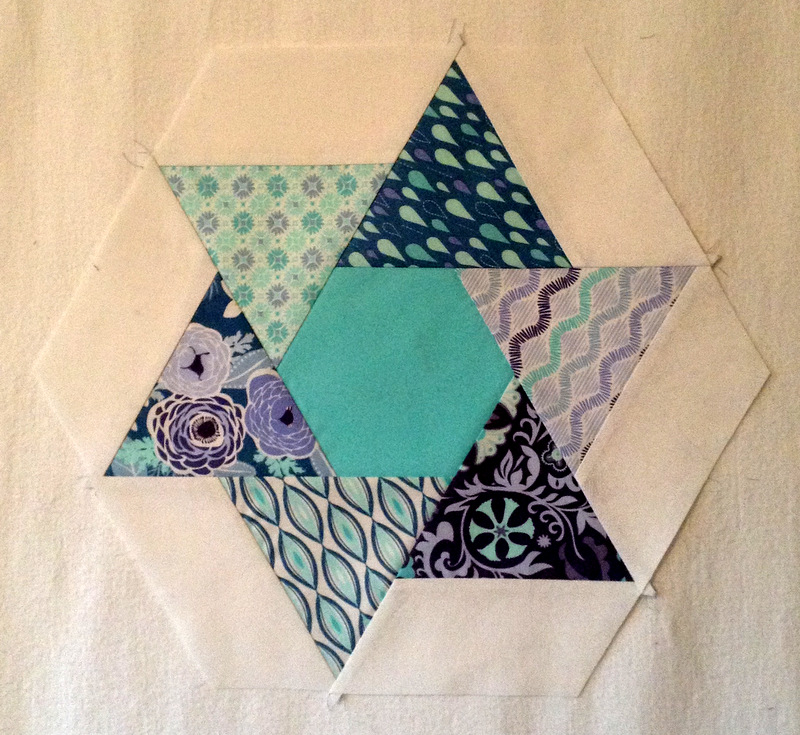 So far so good! Here it is with the outer border:
The more I work with these Kate Spain fabrics (from her Sunnyside line for Moda Fabrics), the more I like them. Happily, I have quite a bit left of the fat quarter packet I started out with, so I may use the fabrics for another project in Heather's book. I'm not sure what company makes the aqua solid, since the fat quarter didn't have any selvage information, but I have enough of it to bind the topper.
Now comes the hard part: how to quilt it?