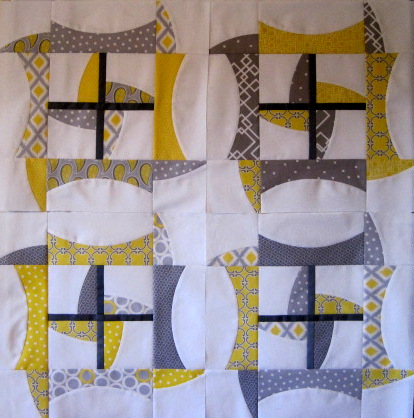 Dancing Churndash is the name of a new pattern from Cut Loose Press designed by Jenny Pedigo and Helen Robinson of Sew Kind of Wonderful. The pattern requires the Quick Curve Ruler, which I've used on several projects. The ruler is in play right now because I'm participating in a summertime Quick Curve Ruler Sew-Along organized by Miss Cupcake.
I am loving how easily these blocks come together. The blocks finish at 15″ so four of these with a border around them would make a nice-sized baby quilt. Wouldn't a scalloped border be a nice touch?
I'm going bigger with this quilt, though. I have a stack of rectangles already cut, waiting their turn with the Quick Curve Ruler. Back to work!