My "entry" in the summertime Quick-Curve Ruler Sew-Along organized by Thelma of Cupcakes 'n' Daisies is coming along nicely: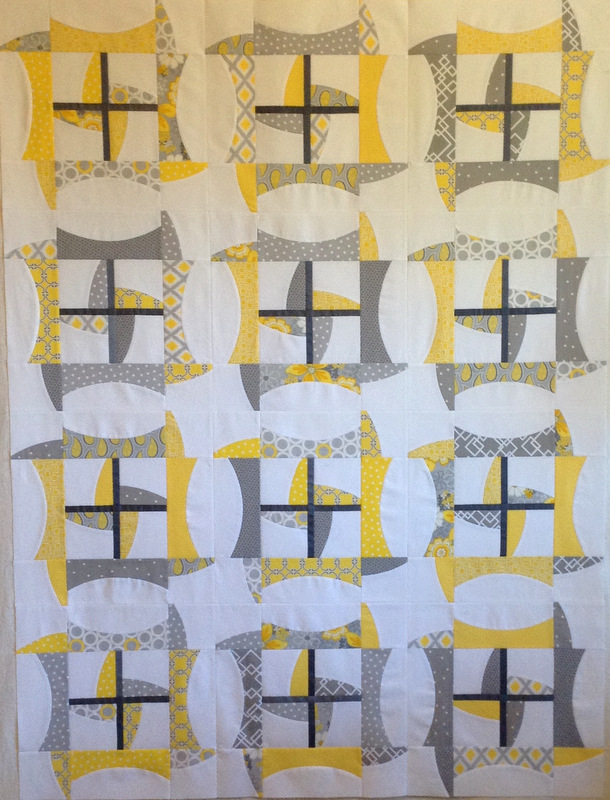 The pattern is Dancing Churndash by Cut Loose Press. My plan was to make 20 blocks in a 4 x 5 setting but I've decided to stop with these 12 blocks. The reason? I'll be teaching a class on this pattern at the Pine Needle in the fall, and I need to get my sample quilted and bound as soon as possible.
I considered adding borders but changed my mind after auditioning several different fabrics. Because the medium dark grey strips in the center of each block are so strong, I'm going to bind my quilt in the same shade and value of grey for balance.
Although there's a lot of grey fabric in this quilt top, it's offset by the bright and cheerful yellow prints. Each block makes me feel like I'm looking out a window on a sunny day. That's what led me to name this little quilt Good Day Sunshine, after the 1966 Beatles song.