Jennifer Varney of Hudson, New Hampshire is the first in our little band of quiltmakers to finish making the blocks in her Reach for the Stars sampler quilt. RFTS has been featured since last fall as a series quilt in Quilter's Newsletter magazine, with instructions coming in installments.
Jenn's quilt top is gorgeous! Take a look: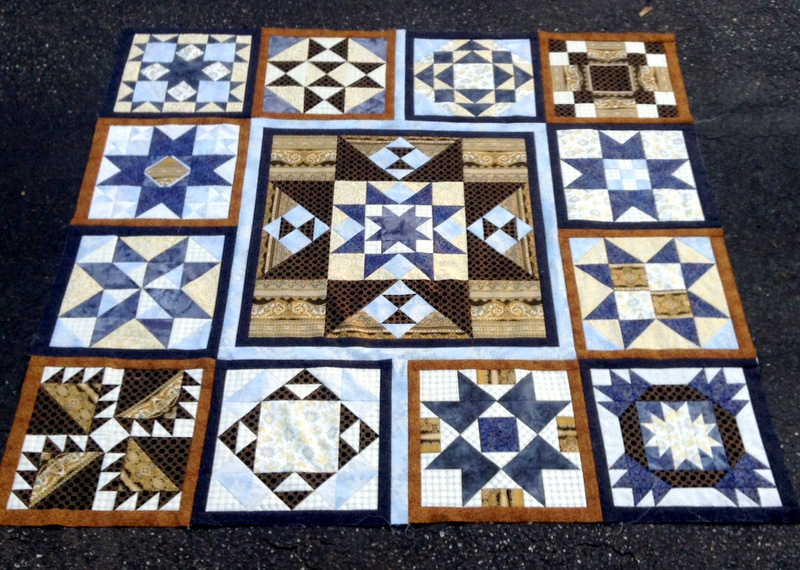 Jennifer did have a little advantage over the rest of us: she chose a straight set for her blocks rather than setting them on point. This meant that she needed to make 12 blocks instead of 14 and could also dispense with the setting triangles.
Right now Jenn's top measures 56″ square. She is still pondering border ideas. Whatever she decides, she will wind up with a lovely lap-size quilt. Those of us making the on-point version designed by Terri Krysan of Lakeville, Minnesota (there's a photo of it in the preceding post) will have a queen-size quilt.
I'm so inspired by Jenn V's quilt top that I'm heading to my sewing room right now to work on my last block!