Good Day Sunshine, my version of the new Dancing Churndash pattern, is ready for Show and Tell: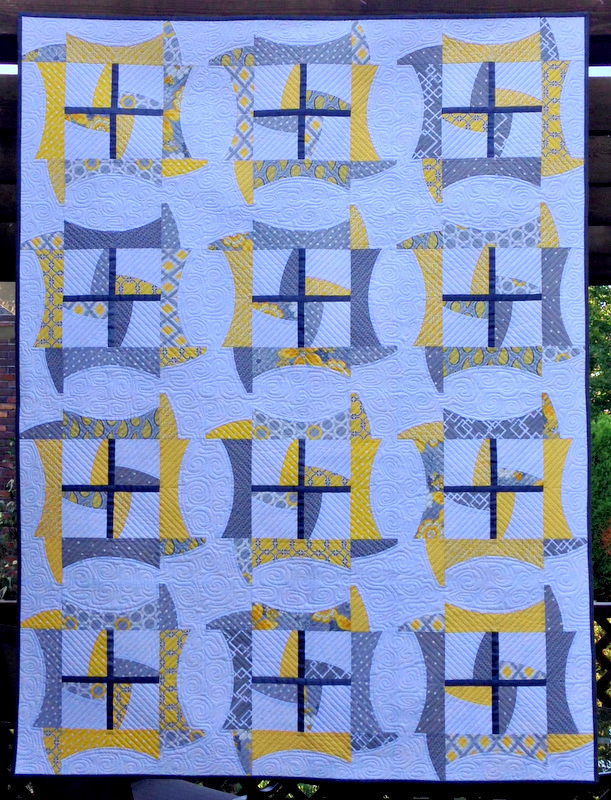 More accurately, it's ready for Thelma's Labor Day Parade. You see, at the beginning of summer Thelma of Cupcakes'n'Daisies started a Sew-Along, inviting quilters to make any quilt they wished using the Quick Curve Ruler (QCR) designed by Jenny Pedigo of Sew Kind of Wonderful. The only requirement was that the quilt be ready by Labor Day for a parade on Thelma's blog.
I chose Dancing Churndash, one of three new patterns Jenny and her sister Helen Robinson designed for Cut Loose Press. I got a late start, as the pattern wasn't available till late July, but the quilt went together quickly, and then I was lucky to find a long-arm quilter who could start working on it right away.
Good Day Sunshine, which gets its name from the Beatles song, was quilted by Jolene Knight of Good Knight Quilts. I met Jolene through the Portland Modern Quilt Guild and have seen examples of her fine work. I asked Jolene to quilt straight lines in the churn dash blocks and a not-too-dense free-motion fill in the white background. She chose one of my favorite quilting motifs, the spiral. Here's a close-up: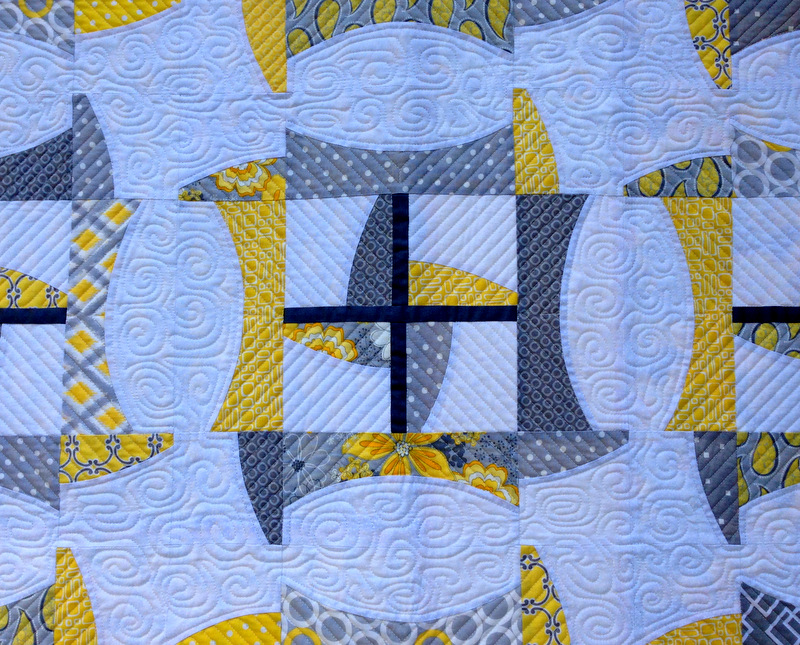 I love the way the spirals play against the curves on the churn dash blocks and the straight lines in the center of the blocks. The quilting is playful, like the design itself.
The medium-dark grey binding, a close match to the fabric in the center of each churn dash block, frames the quilt: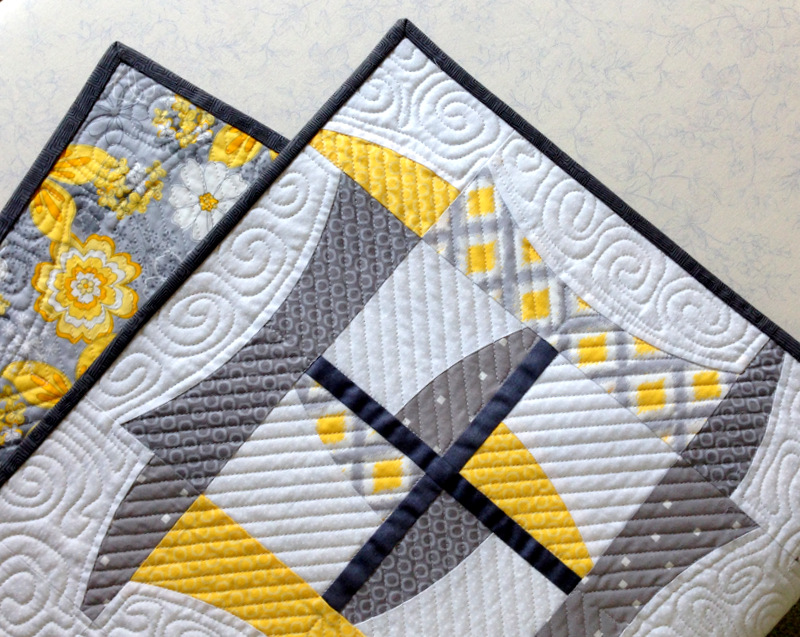 The back is pieced from leftover fabrics used on the front: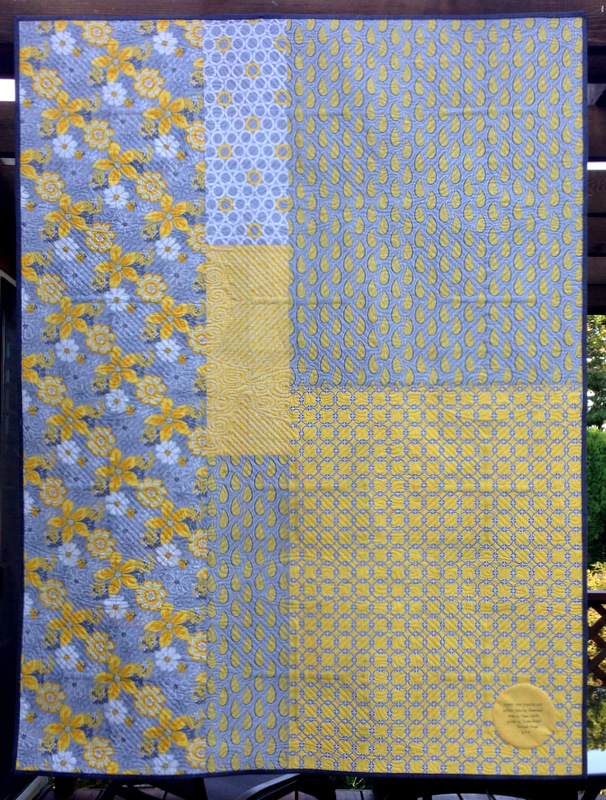 Last but not least: the label.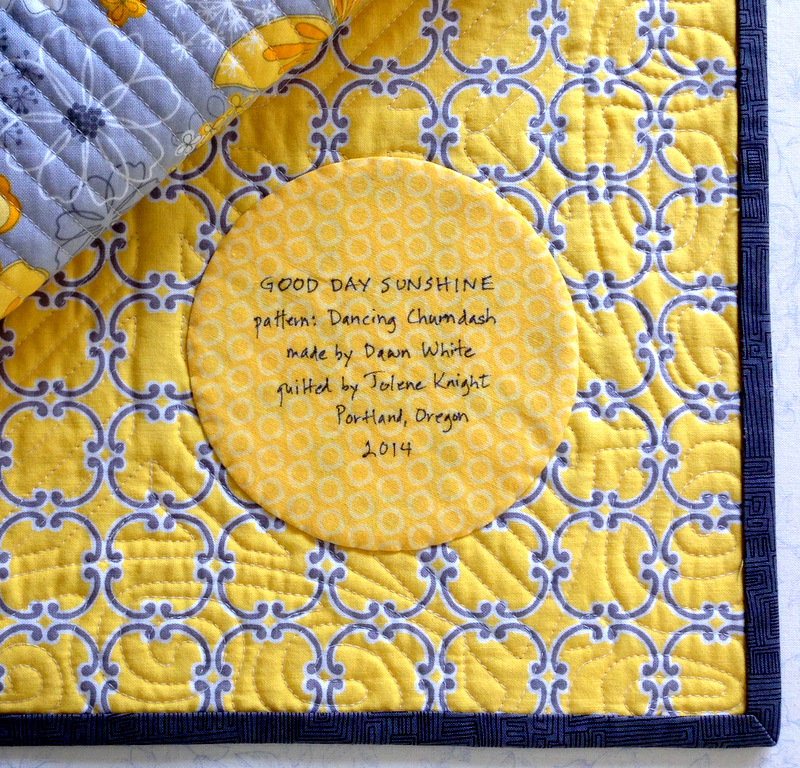 My little quilt is finished ahead of schedule. I'm ready for the parade!