We did it! My neighbor Janice and I completed the alphabet quilt started by Janice's good friend Susan, who did not live long enough to finish it herself. Susan was making this quilt for her baby granddaughter, also named Susan. She had all the letters of the alphabet appliquéd by hand onto 6″ squares of muslin but, sadly, died of ovarian cancer before she could sew the blocks together and finish the quilt. That labor of love fell to Janice, who enlisted my help.
Over the last couple of weeks Janice and I got together to determine a layout for the blocks and to choose sashing and binding fabrics. I wrote about the process in this post and this one.
Allow us to present Susan Elinor's quilt: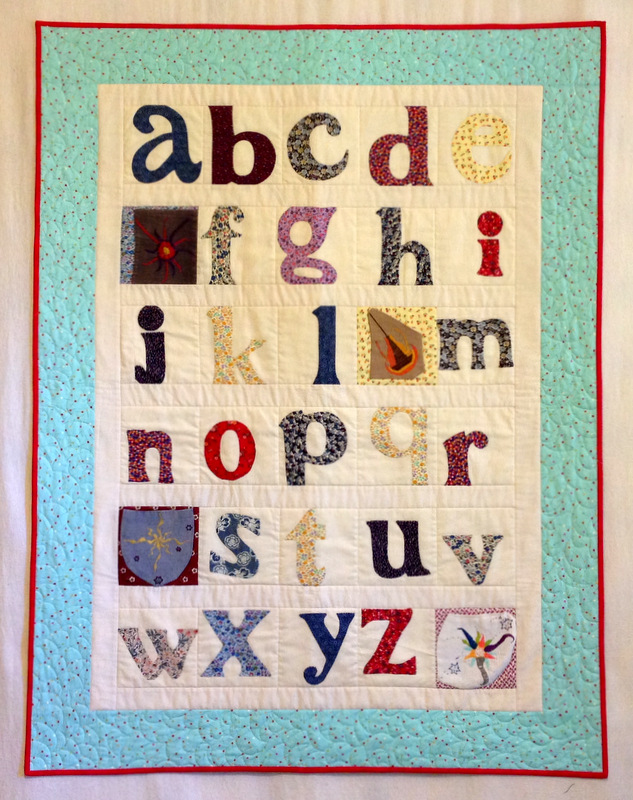 Don't you love how the red binding frames the quilt and draws your eye to the red letters?
In this close-up you can see the simple free-motion design quilted in the border: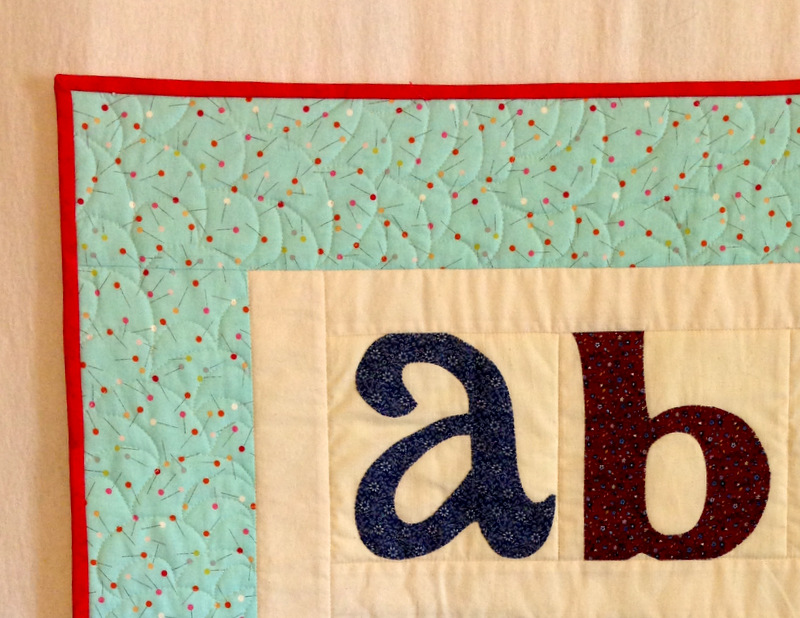 The back of the quilt features a print from the Dick and Jane early reader books — a playful nod to the alphabet letters on the front and very much in keeping with the vintage calicos Susan had chosen for her appliquéd blocks: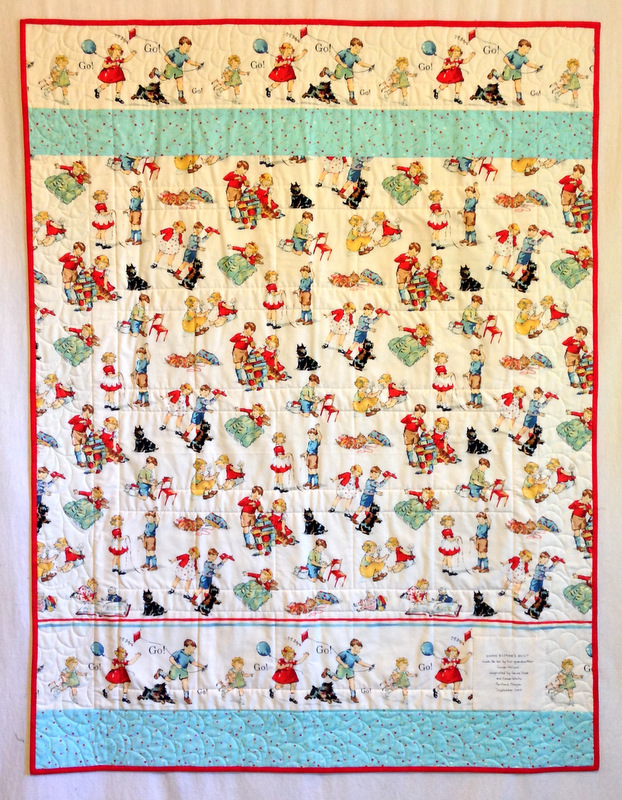 The last step was sewing on the label: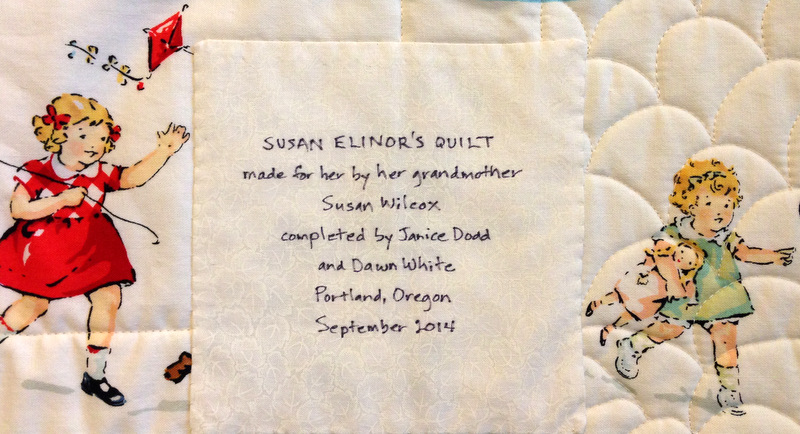 Actually, there was one more step. Janice bought some little finger puppets and toys to put in the four blocks on the quilt containing pockets made from clothes Susan's daughter Lea wore as a little girl. Look how cute these are!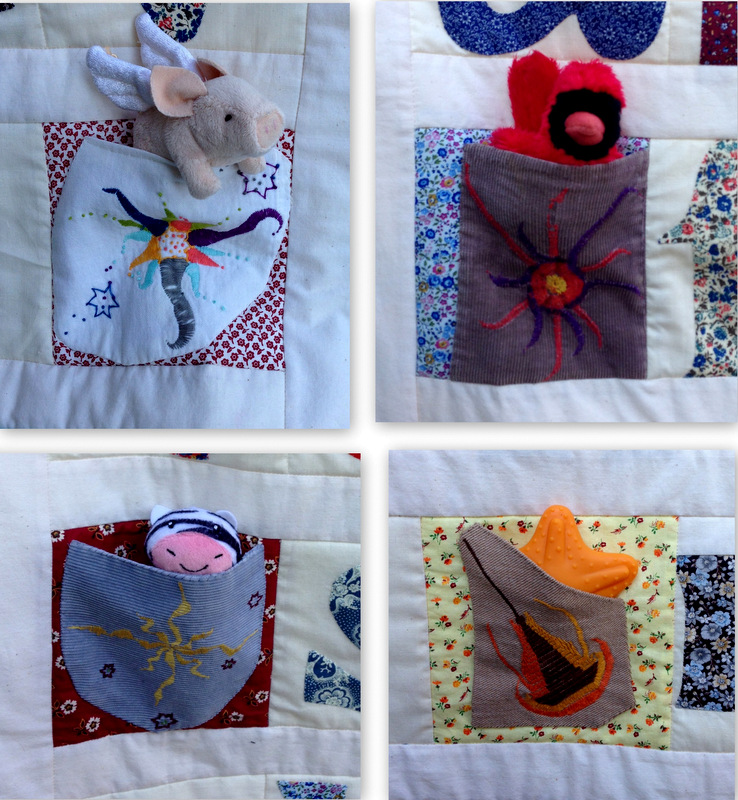 This is how the quilt looks with the pockets filled: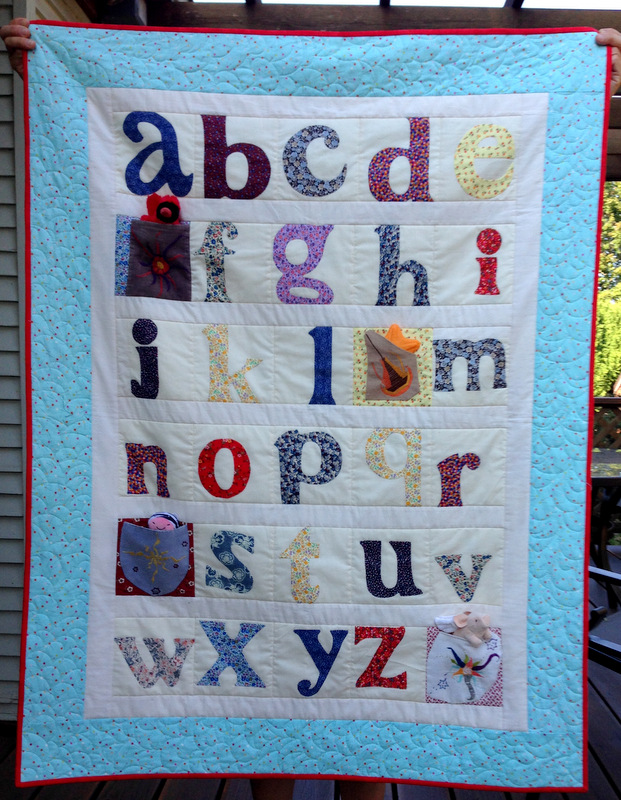 Susan Elinor is one year old. She will miss the joy of growing up knowing her grandmother but she will have the joy of wrapping herself in a quilt hand-stitched with love by her grandmother. This quilt will be presented tomorrow to Lea and little Susan at the memorial service celebrating Susan's life.