Last Friday four friends and I spent the entire day at the 14th Annual Northwest Quilting Expo. It's a three-day event, and we could easily have gone back and spent another full day. What a great show! More than 600 quilts were on display, along with a half dozen special exhibits and, of course, an enticing vendor mall.
One of the eagerly anticipated displays was the Portland Bridges NOW exhibit sponsored by the WestSide Modern Club. The club was started in 2012 by Geri Grasvik, owner of the Pine Needle Quilt Shop in Lake Oswego. At a meeting of WestSide Modern last year, Geri issued a challenge for quilters to create modern quilts inspired by the 12 bridges of Portland. The quilts had to include one or more fabrics from the Waterfront Park line designed for Michael Miller Fabrics by Portland's own Violet Craft.
By the time the deadline arrived, 42 quilts had been submitted. Some of the makers are friends and guild mates. Others I know of by reputation. I am completely in awe of their imagination, creativity, and talent.
Here, in no particular order, are a few of the quilts on display: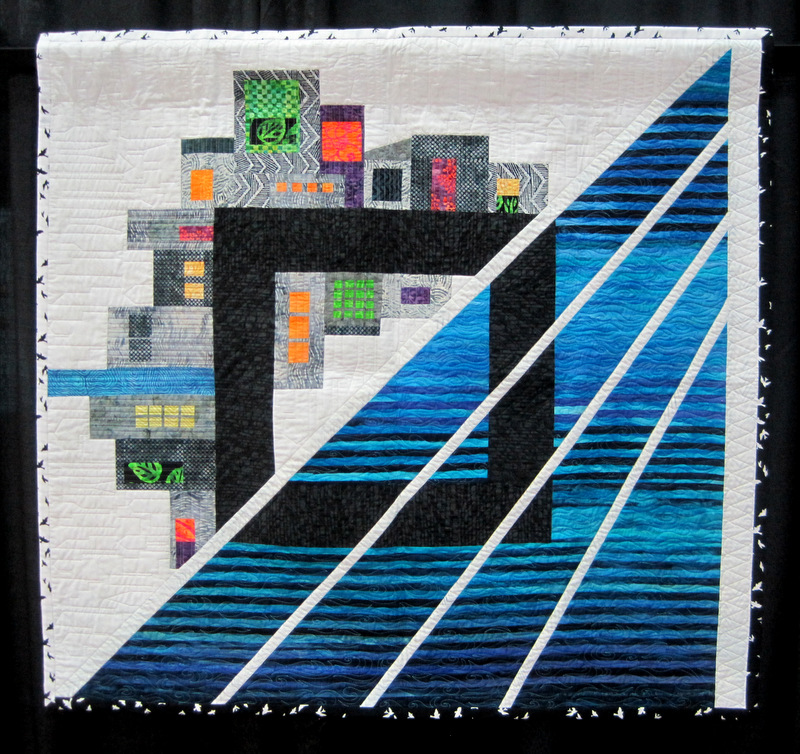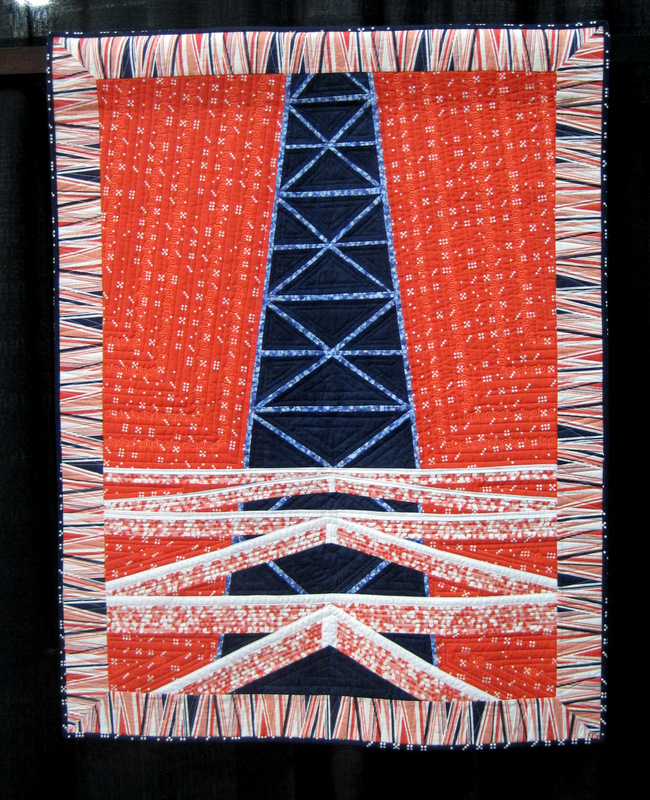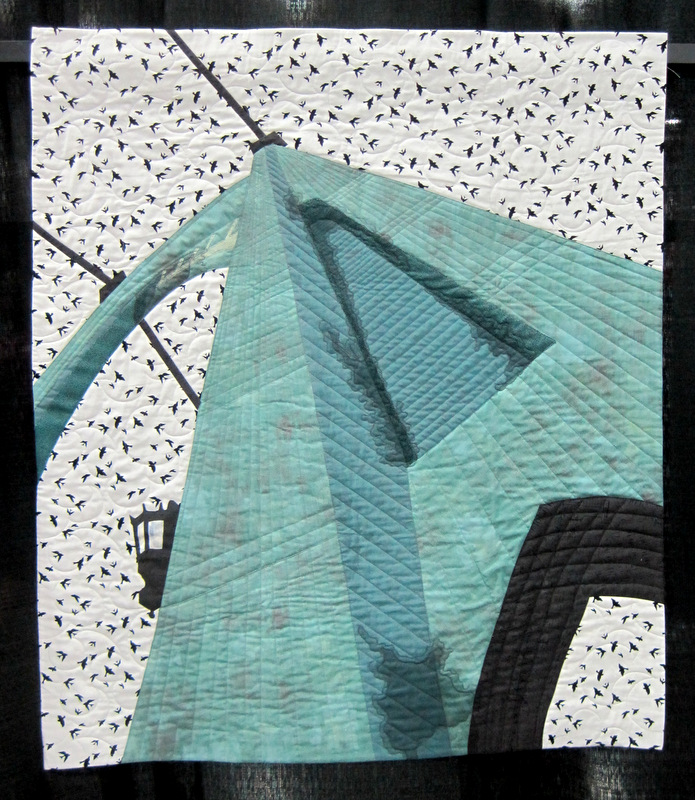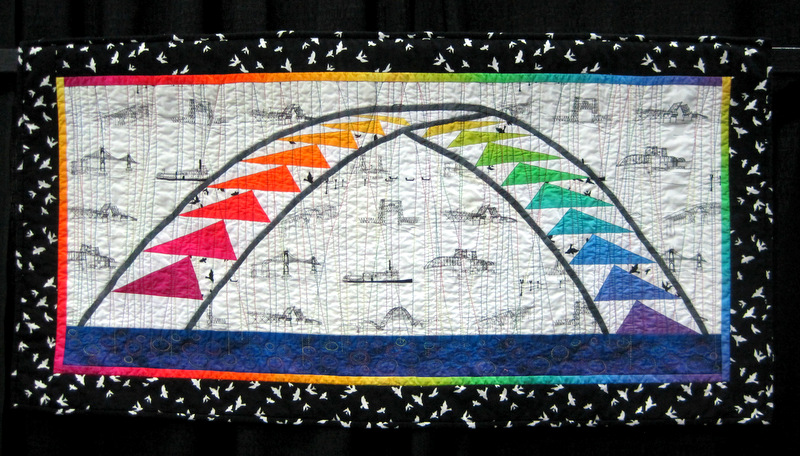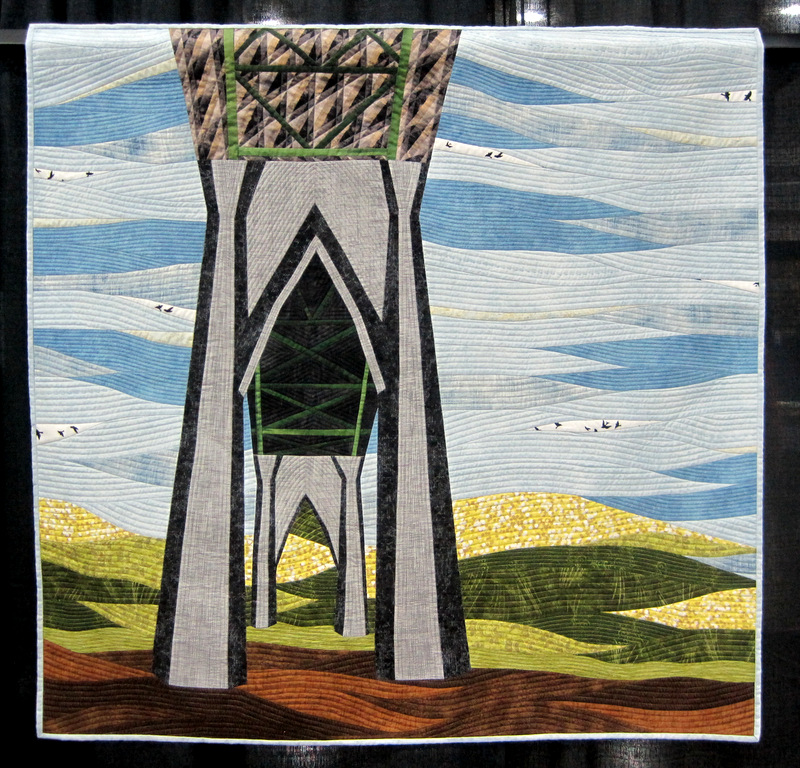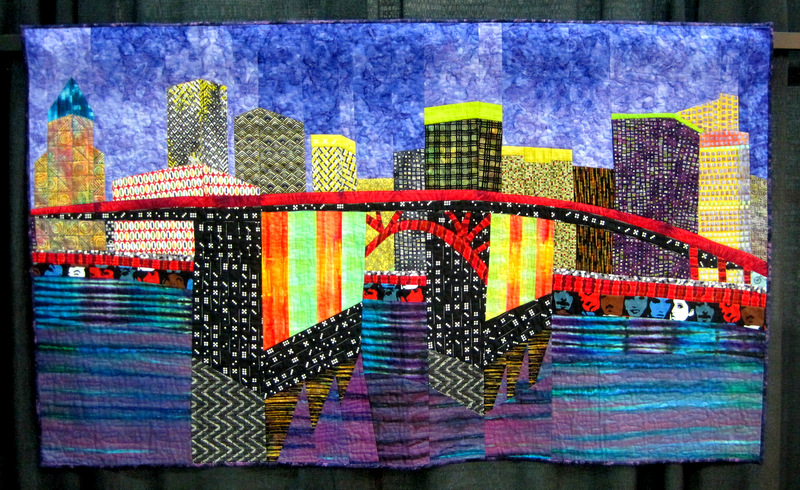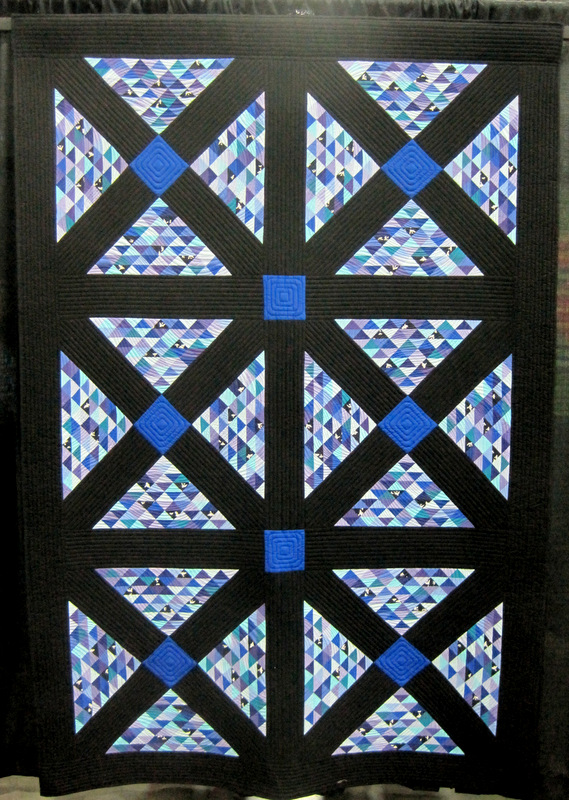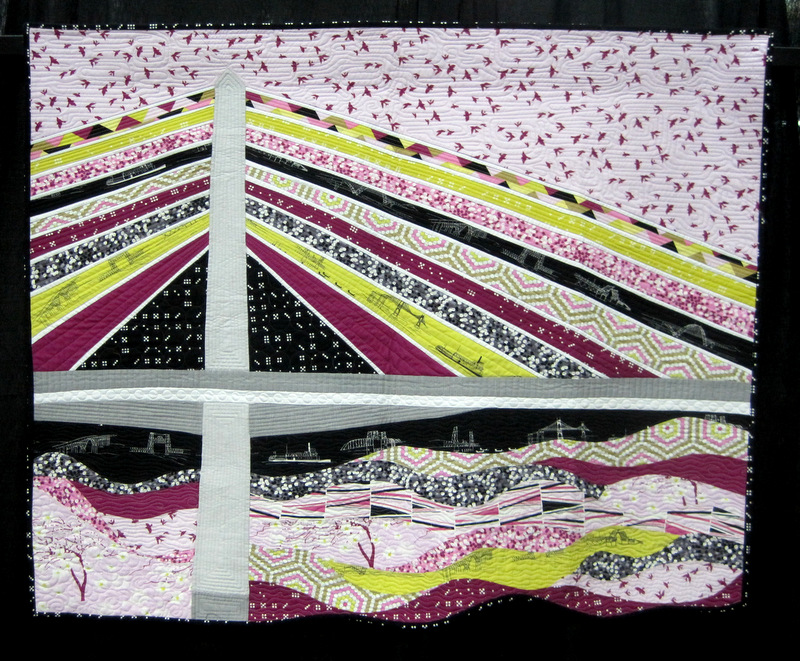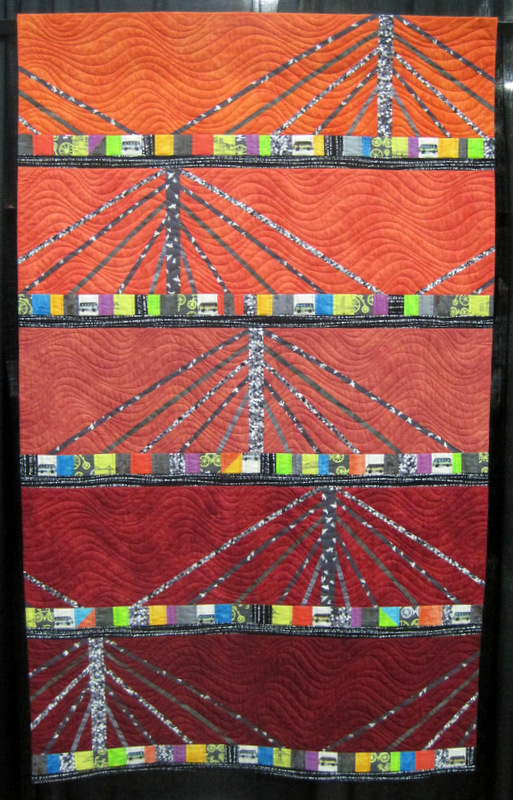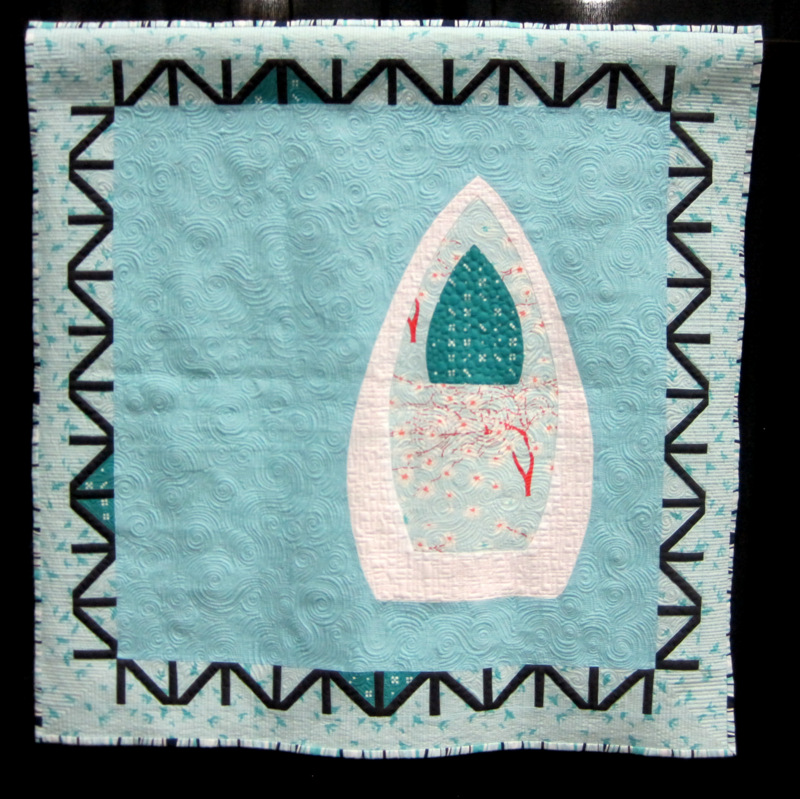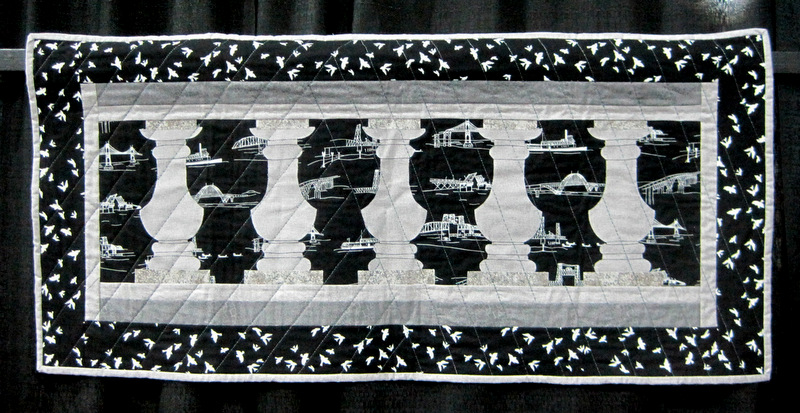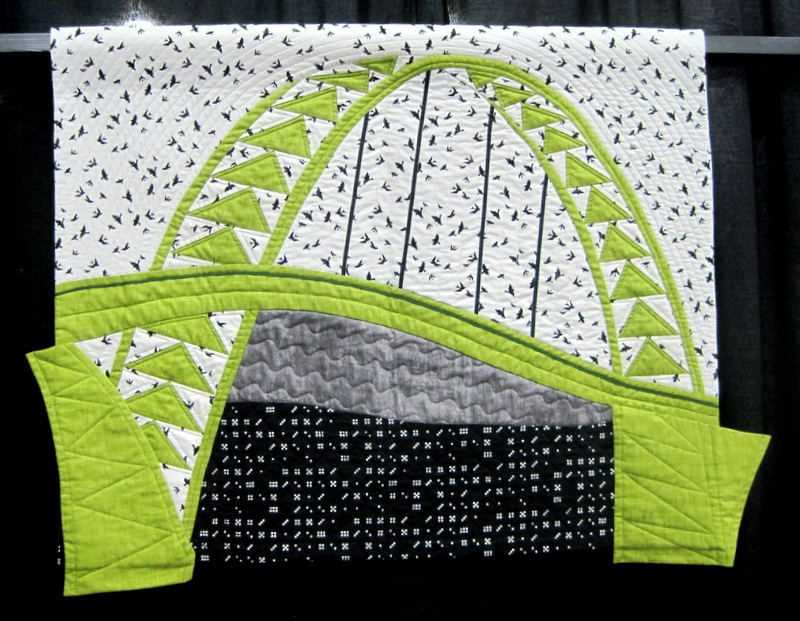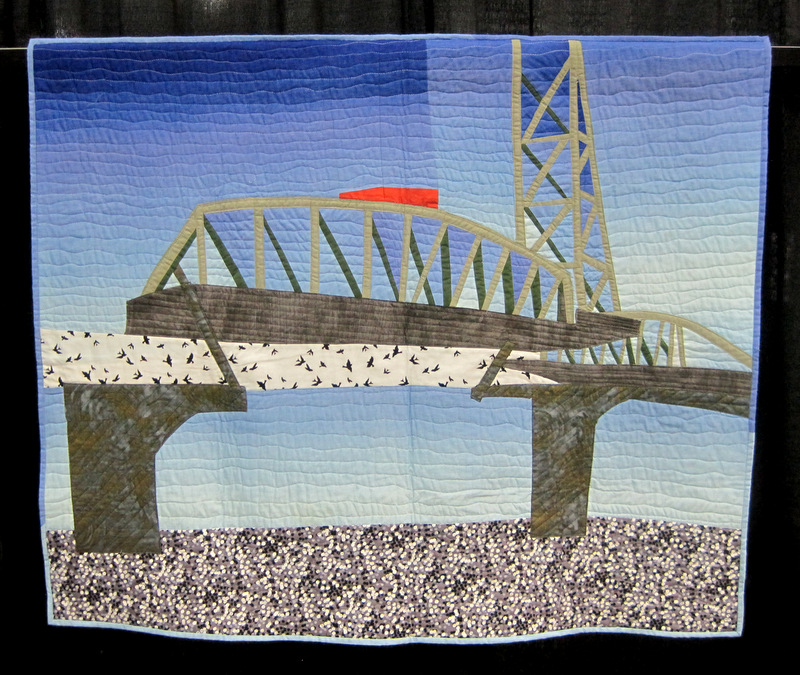 The label on the back of the quilt is part of Linda's bridge story: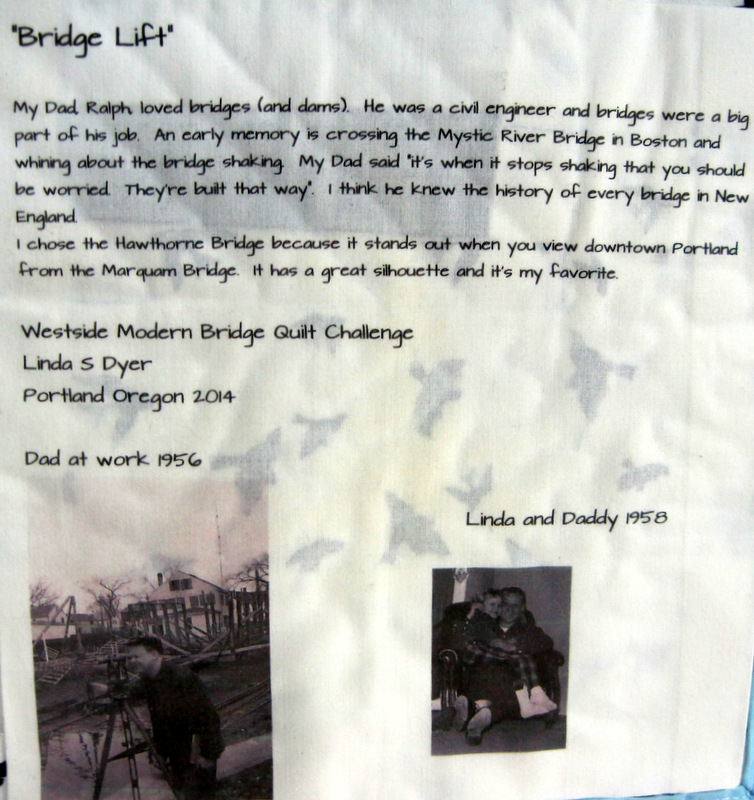 What's more, Linda made a second version of her quilt — in stained glass: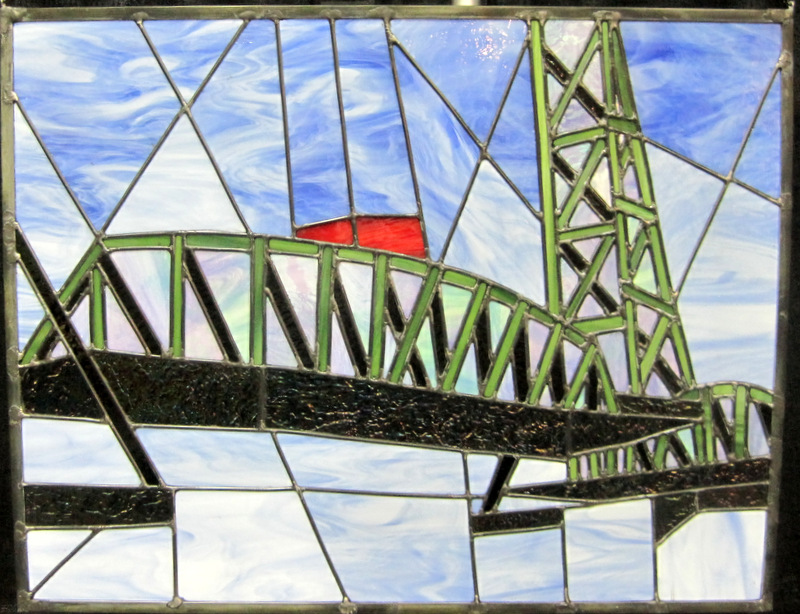 Here are her two creations, side by side: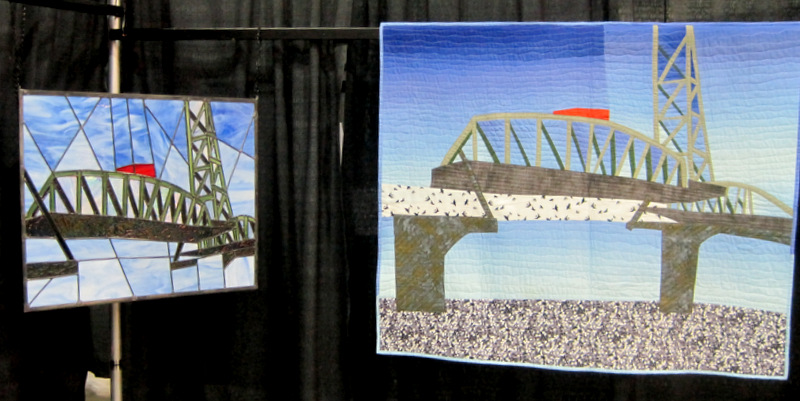 All in all, a terrific show. And guess what? The quilts will be seen by an even bigger audience! The exhibit will be on display in December at Portland International Airport.