The fall 2014 Blogger's Quilt Festival is now underway, and I am entering Good Day Sunshine, finished earlier this year, in the Modern category: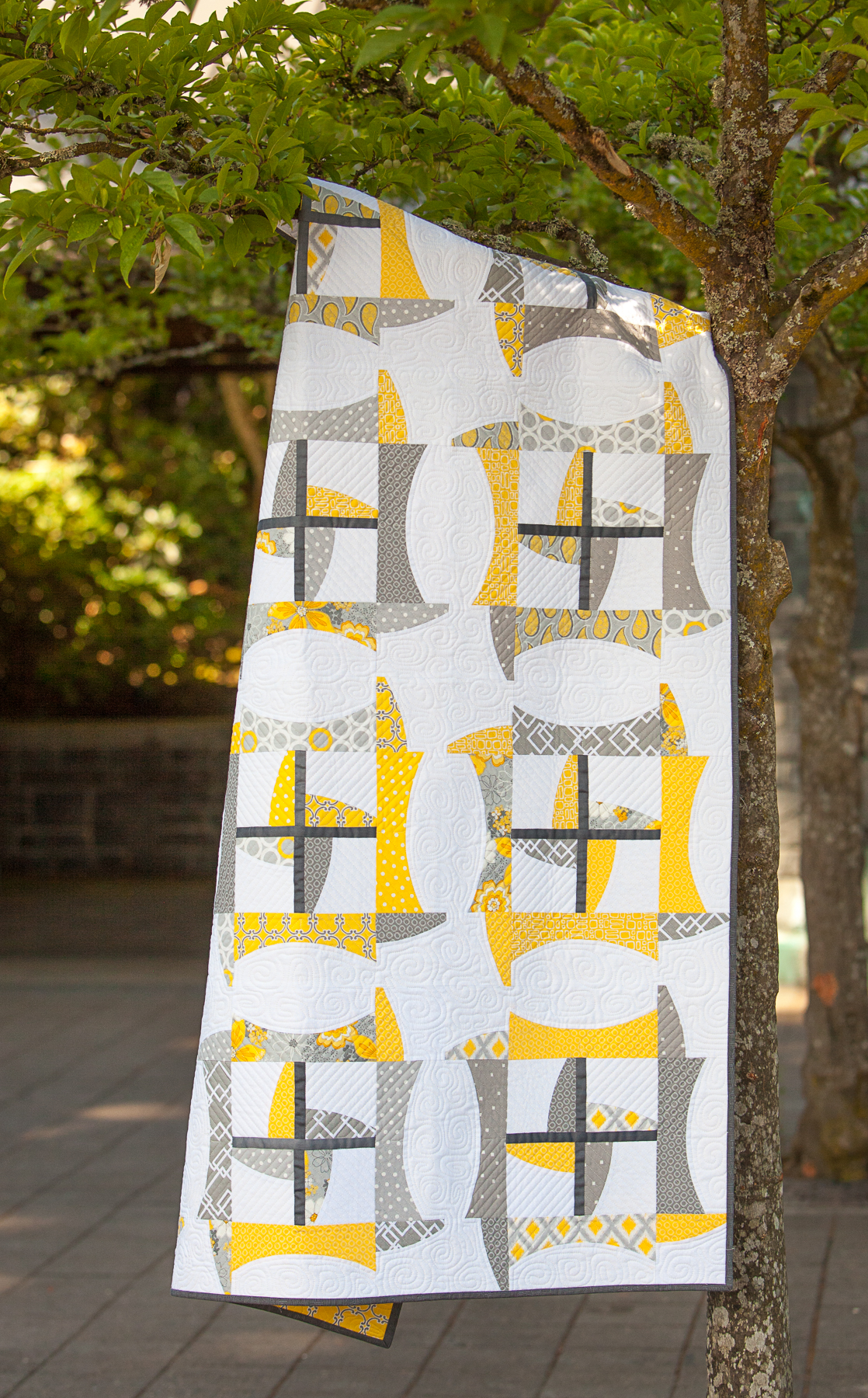 Many of you have seen pictures of this quilt already. I hope you don't mind revisiting it!
Good Day Sunshine was the product of a summertime Sew-Along organized by Thelma of Cupcakes 'n' Daisies. The pattern, Dancing Churndash, was designed for Cut Loose Press by sisters Jenny Pedigo and Helen Robinson of Sew Kind of Wonderful. Here's a look at the entire quilt: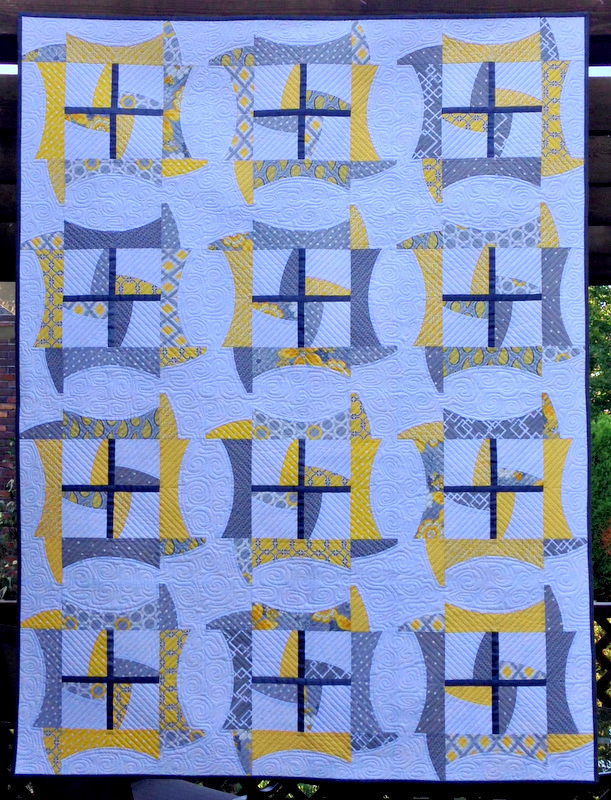 I used quite a few prints from the Gray Matters line by Camelot Cottons and filled in with fabrics from my stash. I've loved the combination of gray/yellow/white ever since my mother made me a wool plaid skirt in those colors when I was in high school.
Although there's a lot of gray in this quilt, it's offset by the bright and cheerful yellow prints. Each block makes me feel like I'm looking out a window on a sunny day: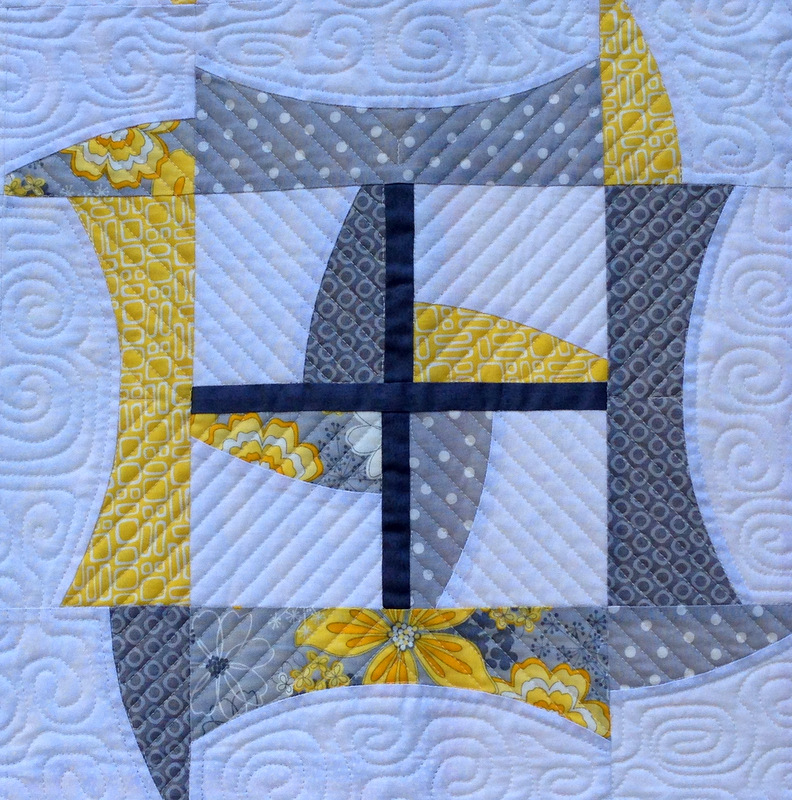 That's what led me to name this quilt Good Day Sunshine, after the Beatles song. It measures 43″ x 57½" and was quilted by Jolene Knight of Good Knight Quilts. A close-up of the quilting: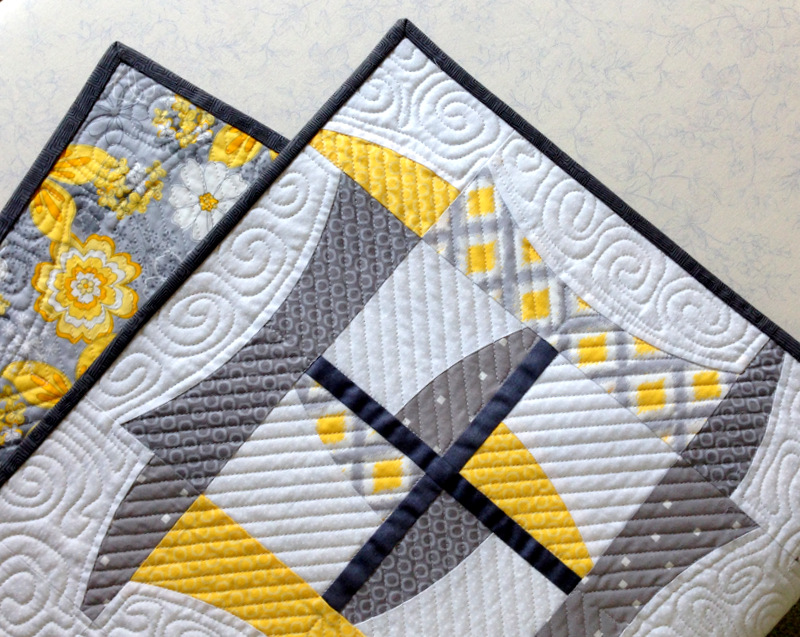 The back was pieced from leftover fabrics used on the front: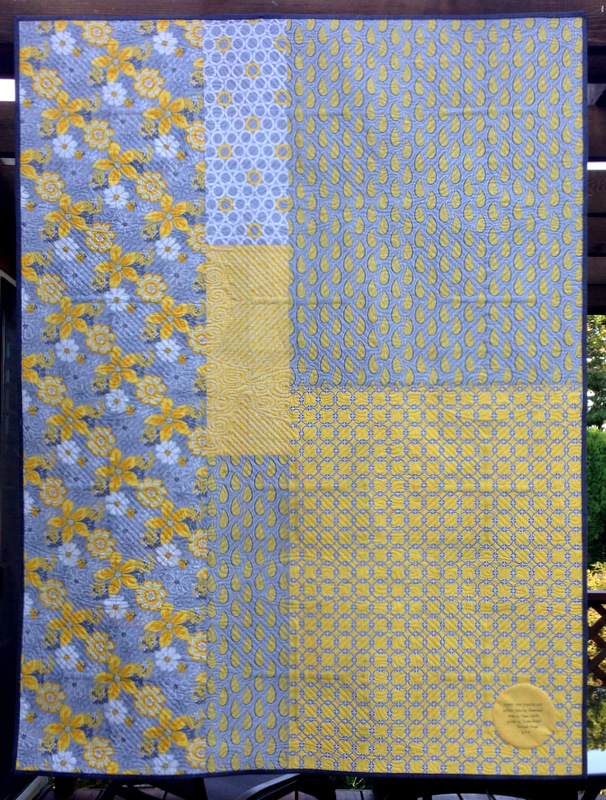 Linking up to Amy's Creative Side for Blogger's Quilt Festival. To see some of the other modern quilts entered in the festival, check out this link. Voting for favorites in 11 categories begins Nov. 1.