Recognize this quilt?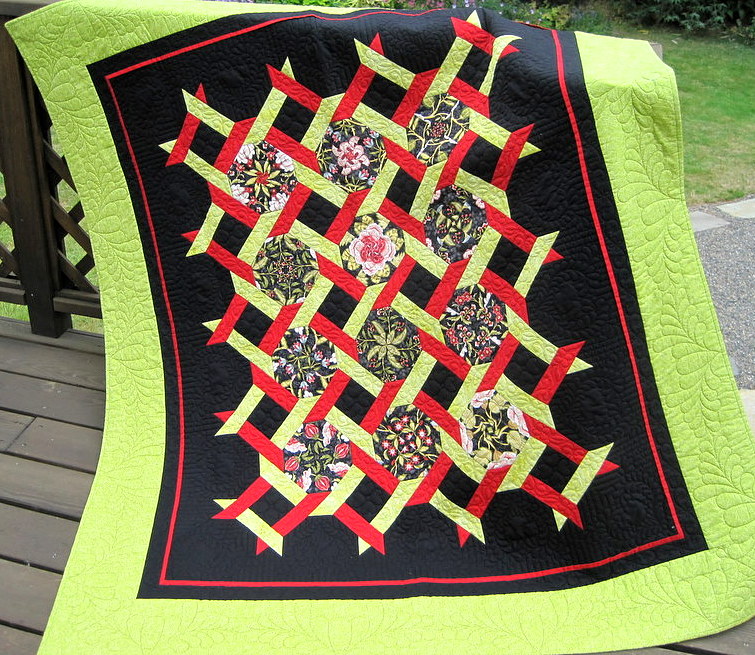 It's one of my favorites: It's All in the Twist, made from my 4-Patch Wonder with a Twist pattern. The original quilt has been on display at the Pine Needle Quilt Shop for quite a spell. It was high time, I decided recently, to make a new version, so I started on one last week using these fabrics I showed you a couple of weeks ago: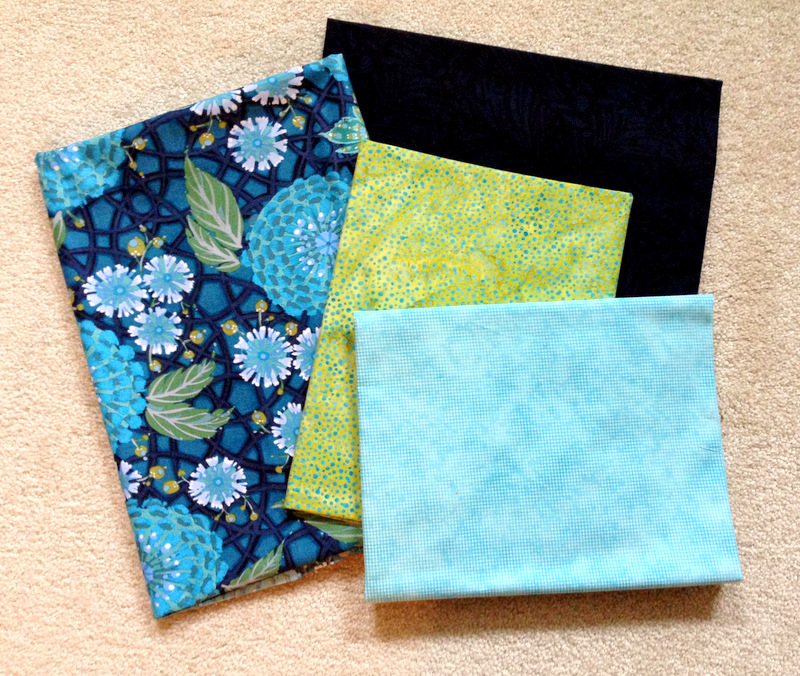 The floral focus fabric is from a line called A Garden for Olivia designed by Lida Enche for In the Beginning Fabrics. I thought it would serve up some interesting and beautiful four-patch kaleidoscope blocks (I call them 4-Patch Wonder blocks) — and I was right. I paired the focus fabric with an aqua blender, also from In the Beginning Fabrics, and two batiks from my stash. The dark batik may look solid black in the photo but it's actually a navy and black print.
The quilt design is deceptively simple: it starts with a snowball block and an alternating block, both finishing at 6″ square. When the blocks are joined together, you see snowballs surrounded by interlocking ribbons. Take a look at this 4-Patch Wonder snowball block between two alternating blocks: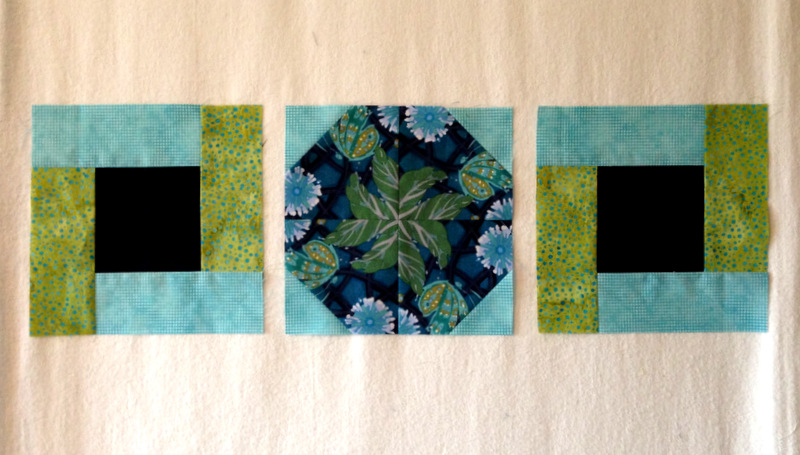 Now see what happens when the blocks are butted up against each other: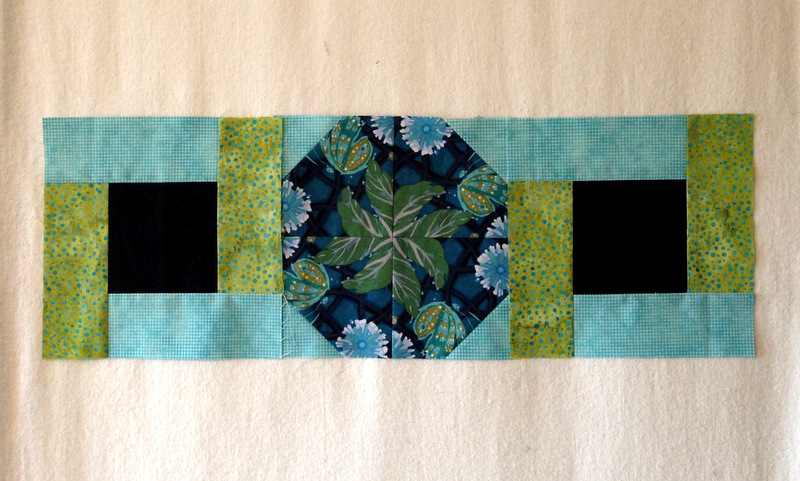 The illusion is complete when rows are sewn together. This is how far I've gotten doing just that: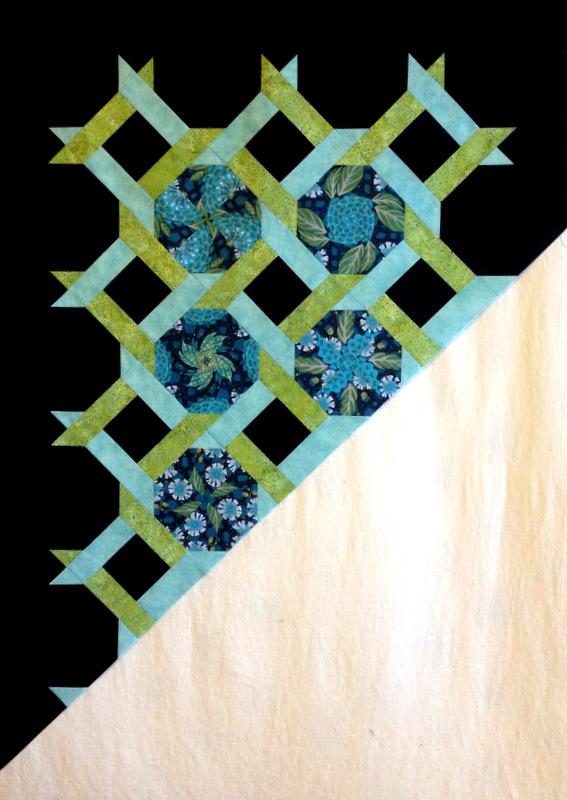 Isn't that pretty?
This is my favorite part of quiltmaking: when you start sewing the rows together and can finally see if the reality matches the picture you had in your head when you chose the fabrics and settled on a design.
I'm departing from the original quilt in one other respect: instead of a throw, I'm making a bed runner. It seems to me the quilt world has been very slow to embrace the concept of bed runners. In 2014 I stayed in hotels seven times, ranging from my home state of Oregon to as far away as New York and Florida, and in every single one the beds were accented with bed runners.
It's an idea whose time has come. I'm jumping on board! How about you?