I'm excited to show you a full frontal shot of Catch a Falling Star (CAFS), my sampler quilt based on Terri Krysan's Reach for the Stars quilt. CAFS was photographed last week by Bill Volckening, quiltmaker, collector, author, historian, and blogger, to name a few of his pursuits. I have no wall or floor space in my home large enough to capture the entire quilt, which measures 84″ x 105″ after quilting, in a photo. Fortunately, there was plenty of room in Bill's studio.
Here is Catch a Falling Star from the front: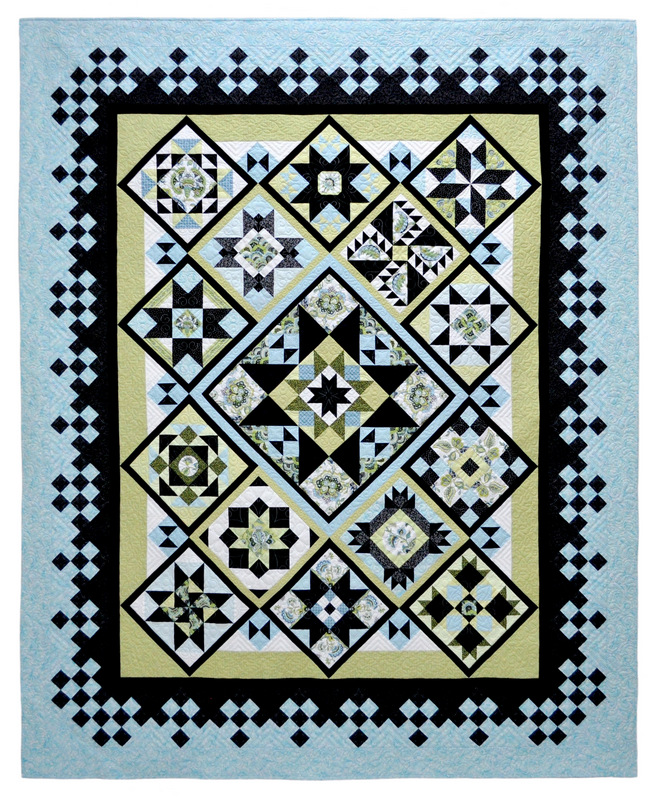 and from the back: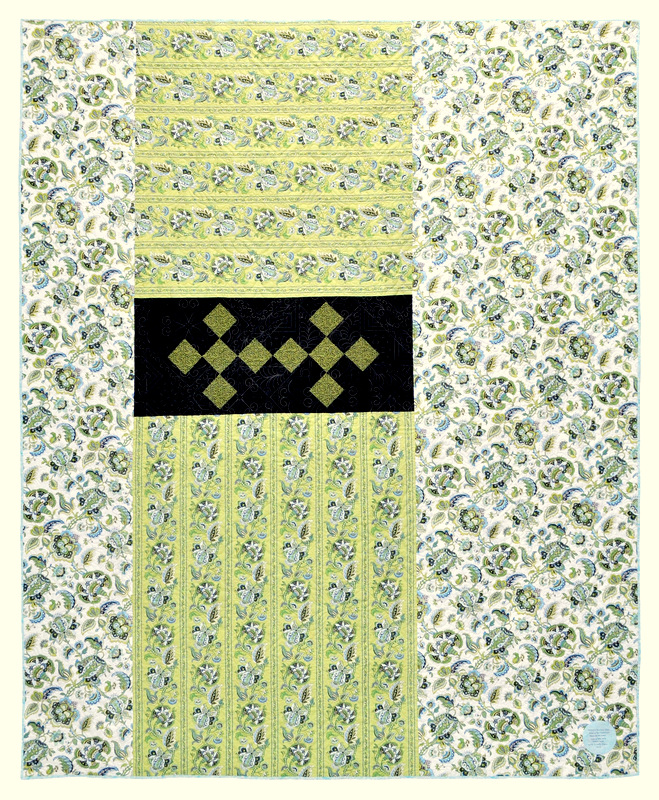 In a future post I'll take you on a little tour of Catch a Falling Star, block by block. I'll show you some close-ups of Loretta Orsborn's lovely quilting and share a couple of fun facts about the making of the quilt.