You've heard of a tall story, haven't you?
Well, today I have a Toile Story for you. That's the name I've given my checkerboard square quilt, just back from the quilter. Here it is hanging from the arbor on my back deck, in one of the few shots I was able to get today when the breeze died down: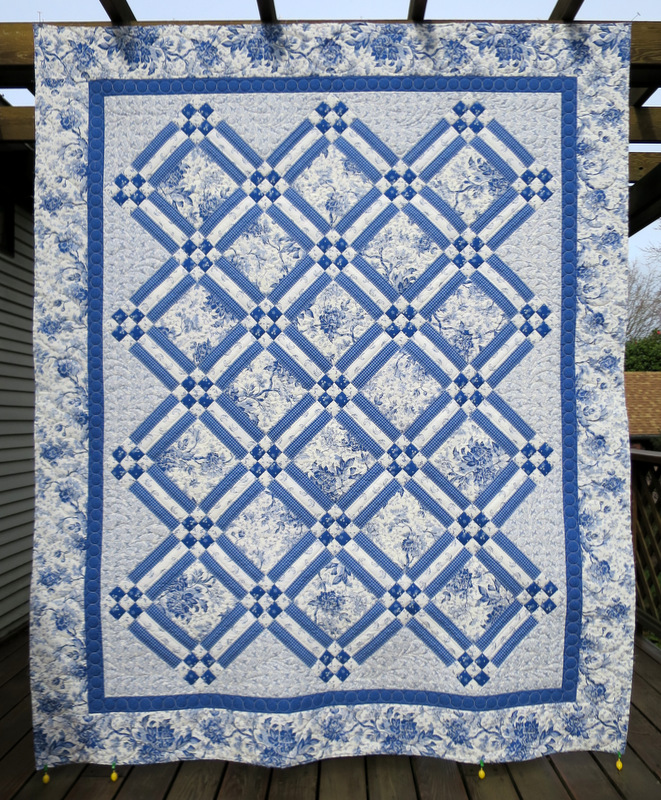 (Those tablecloth weights hanging along the bottom of the quilt helped a tiny bit with the breeze. Also helping was the Dear Husband, who was behind the quilt trying to keep it from billowing backward.) Toile Story measures 73″ x 89″ after quilting and trimming.
You may remember from an earlier post that the pattern Checkerboard Square was designed by Alex Anderson using her Never Enough Romance line for P&B Fabrics. I bought the fabric (and cut the quilt out) in 2008 but more than five years passed before I put it together. I finished piecing the back on the last day of 2014.
Toile Story was beautifully quilted by Debbie Scroggy of All Quilted, LLC. Let me show you some details of Debbie's fine work. Notice that every single seam was stitched in the ditch and the rail fence blocks were all quilted ¼" from the seams. The toile centers of each block were quilted with a feathered wreath design: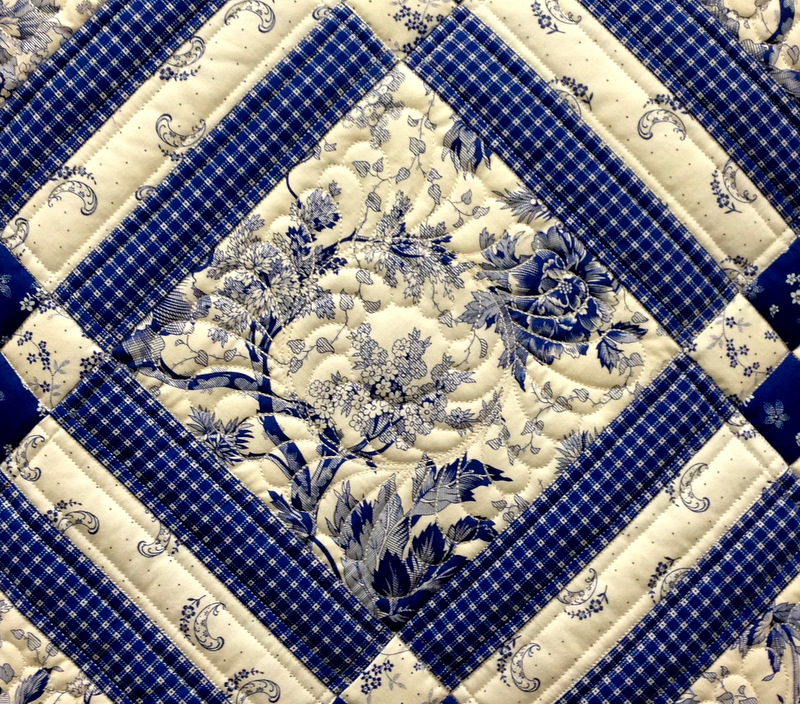 The circles quilted in the royal blue inner border echo the centers of the feathered wreaths in the toile blocks as well as the design printed on the border fabric itself: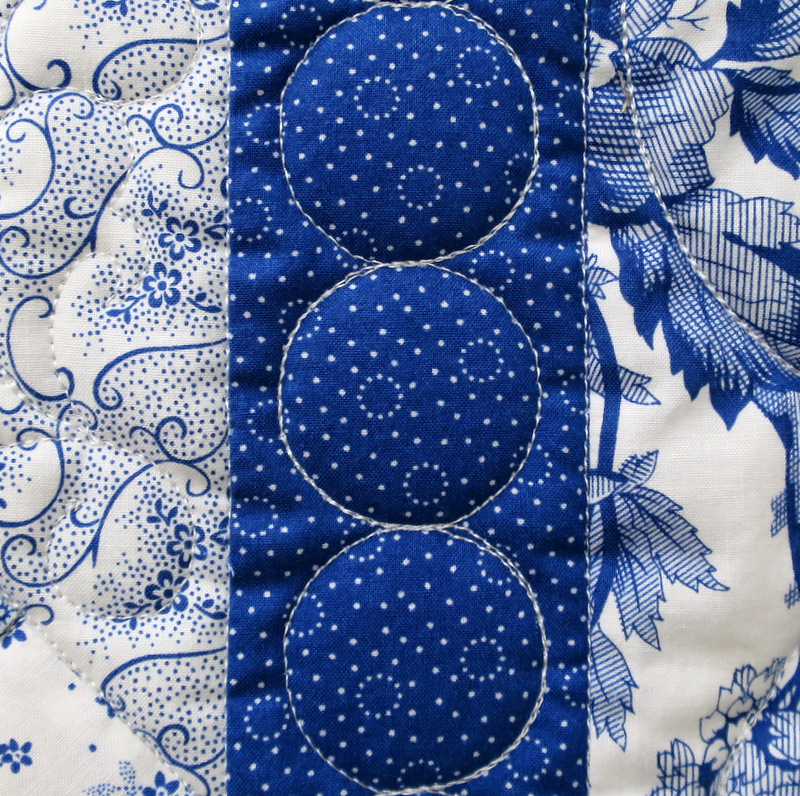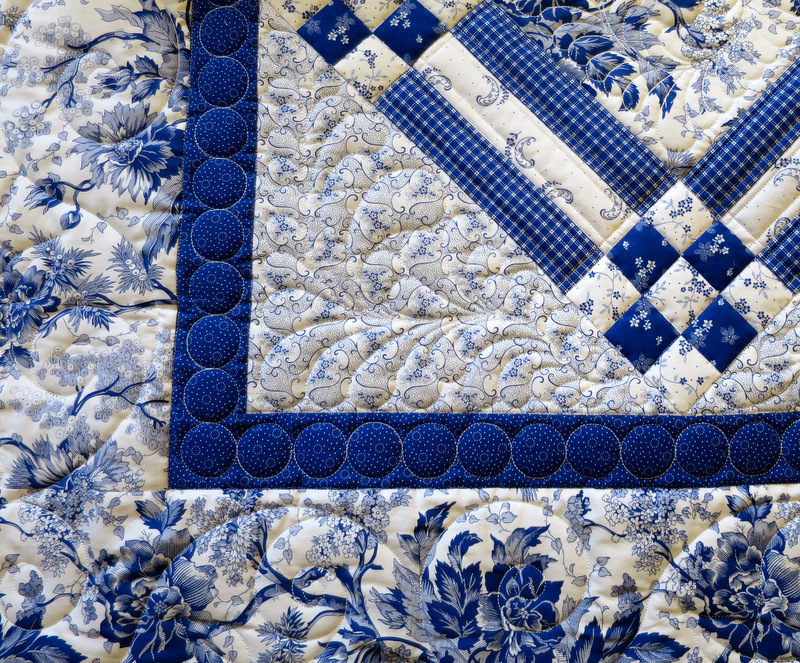 Debbie and I planned that. The photo above also shows the feather motif quilted in the corner triangles. The side triangles have feathers as well: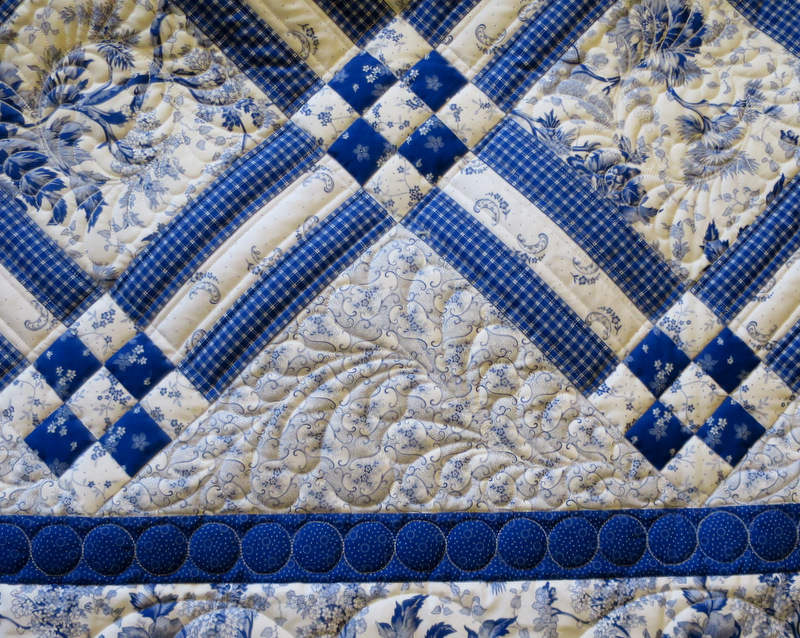 For the outer border I asked Debbie to quilt "something viny, with leaves." The motif she chose echoes the round shapes quilted in the interior of the quilt and remains secondary, as I wanted it to be, to the strong lines of the toile fabric design. It's easier to see the vines and leaves on the back: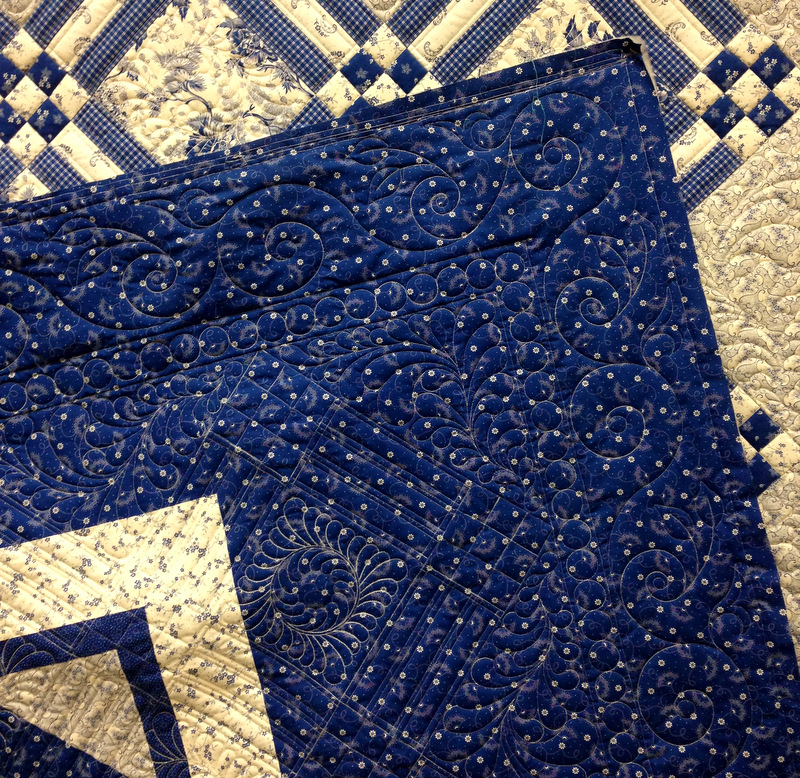 The back of Toile Story features an oversized Goose in the Pond block, deliberately situated above and to the left of center: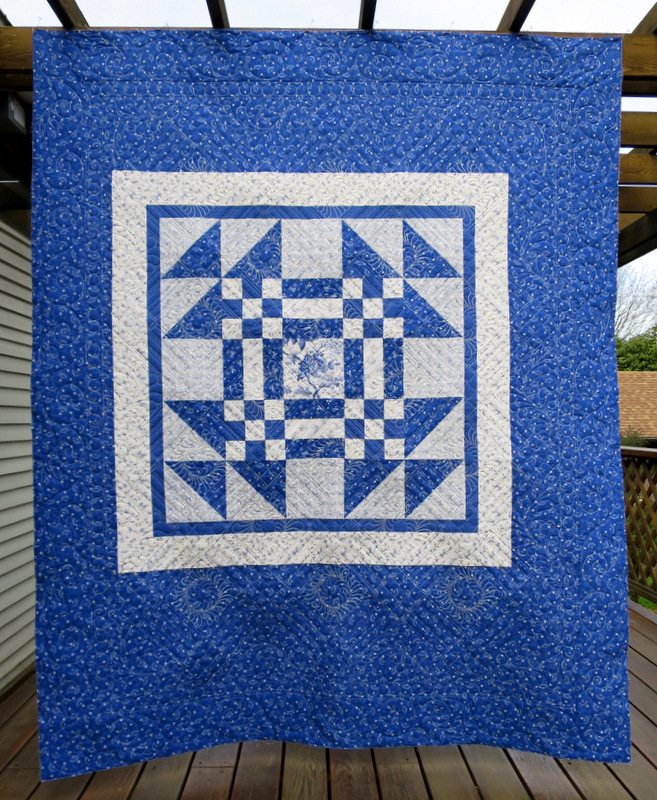 Before I can legitimately claim Toile Story as a 2015 finish, I have to bind it and label it. I'm ready to get started . . .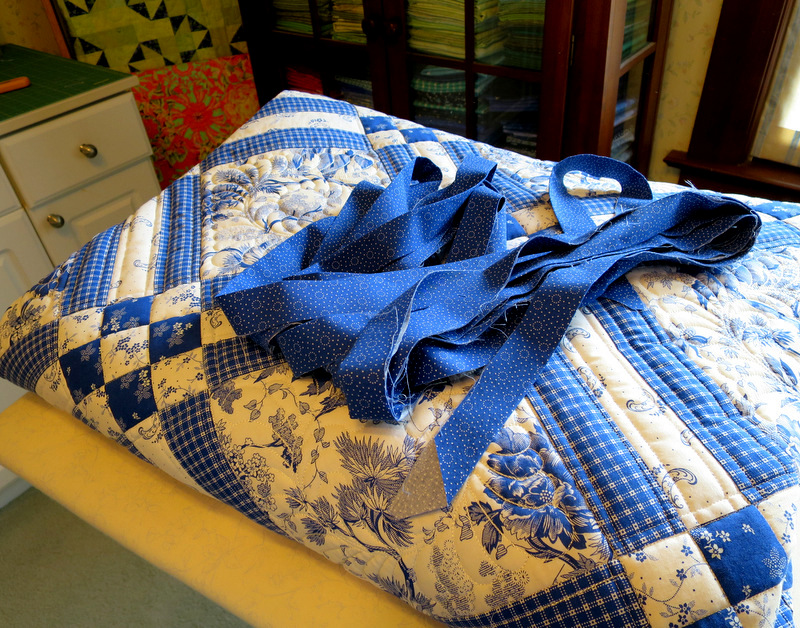 . . . and that's no tall story.