My first (but not my last) bedrunner quilt is back from the longarmer. It's also bound, labeled, and ready to display. So satisfying to report another February finish! Here it is: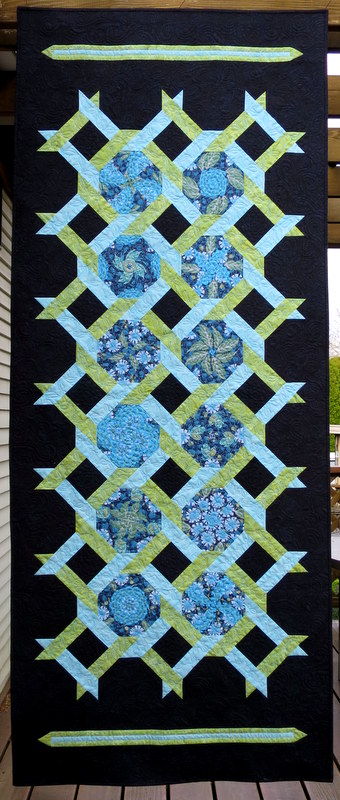 Olivia Twist, so named because of the floral focus fabric (A Garden for Olivia by In the Beginning Fabrics) and the twist block, measures 31″ x 76″ — a good size for the bottom of a double or queen-size bed. The design is adapted from my pattern 4-Patch Wonder with a Twist.
I'm delighted with the free-motion quilting done by Jolene Knight of Good Knight Quilts. I'll bet you'd like to see some details, wouldn't you? Happy to oblige.
In the 4-Patch Wonder blocks Jolene quilted a radiating blossom, repeating the same motif in the small black squares between blocks: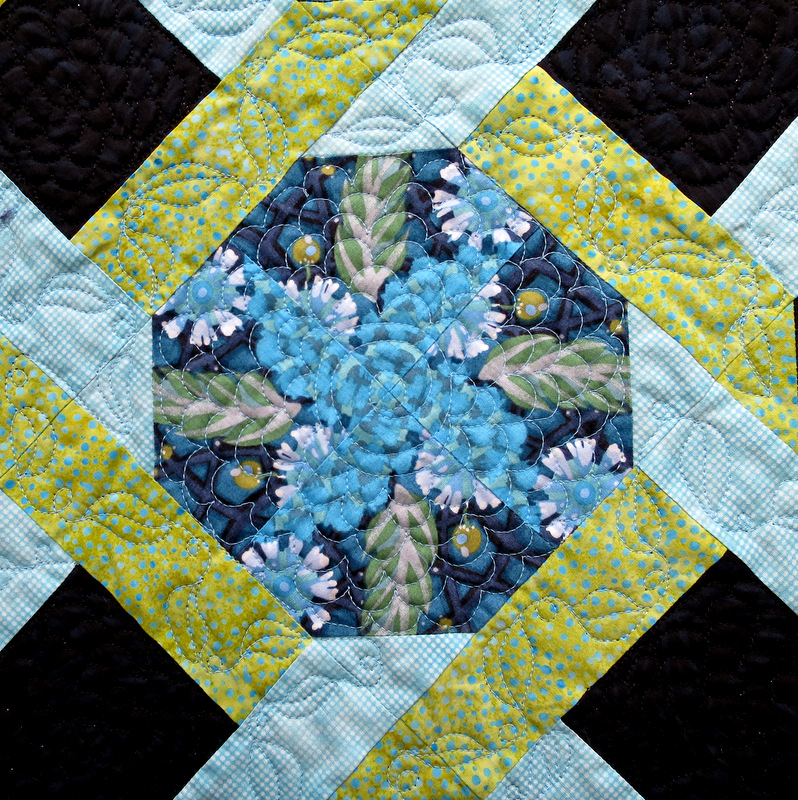 You can also see the whimsical leaf-and-loop motif she quilted in the lattice strips. Here's another block: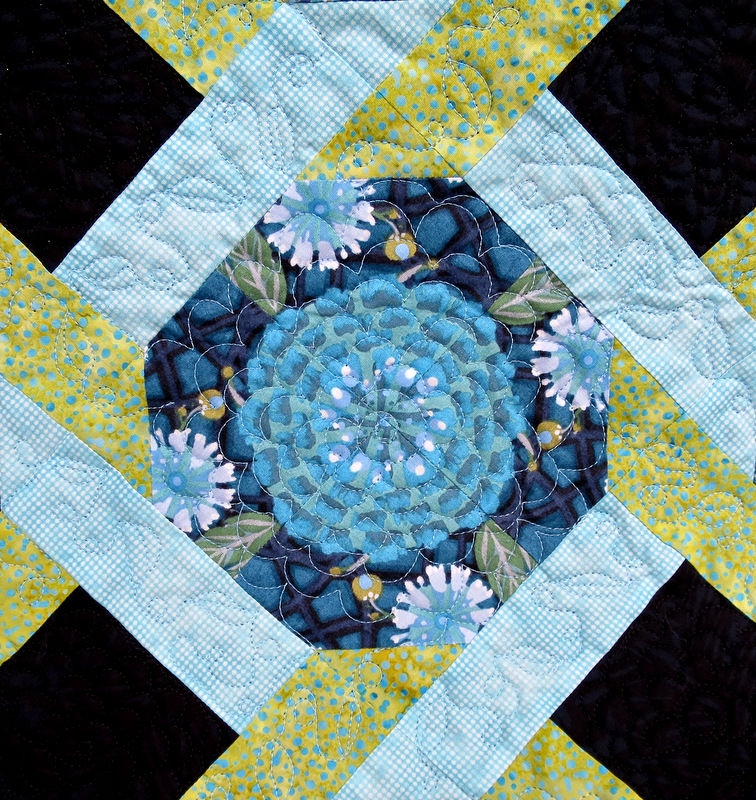 In the background Jolene quilted a free-form spiral motif with pebbles here and there. Check this out: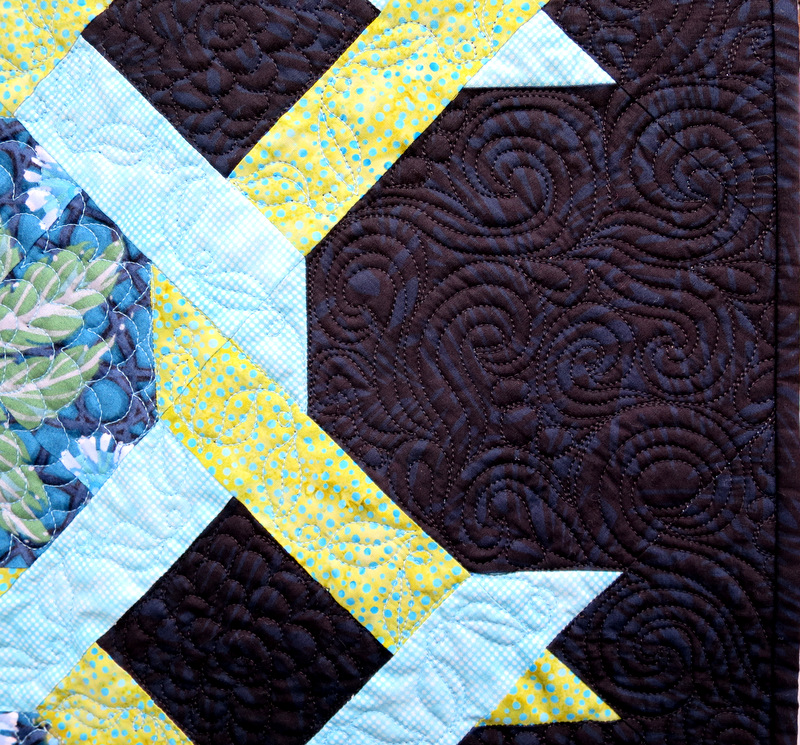 (The background fabric looks almost purple in the photo above. In actuality it is a very dark navy and black batik print.)
On the back of the quilt is a full length piece of the focus fabric as well as three leftover 4-Patch Wonder blocks set on point: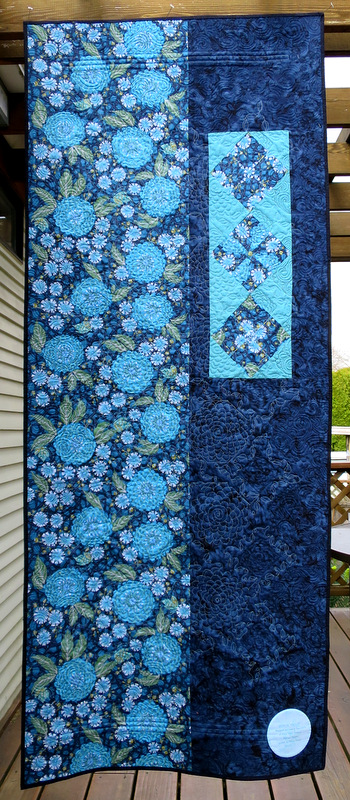 In this close-up of the back, you can see more of Jolene's playful free-motion quilting: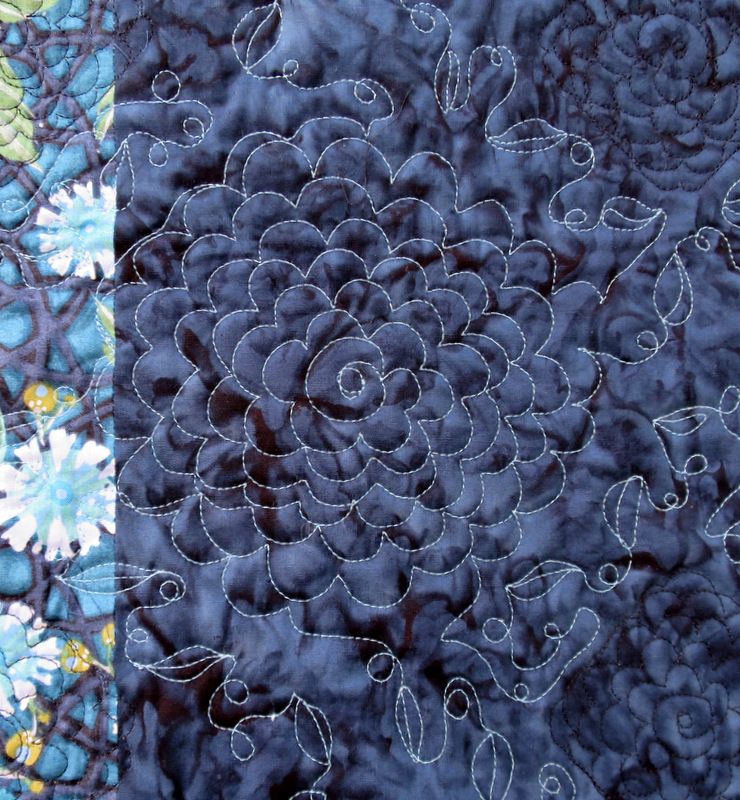 I'm already thinking about my next bedrunner quilt. My choice of pattern may surprise you. I hope you'll check back in a few days to see what I have in mind.