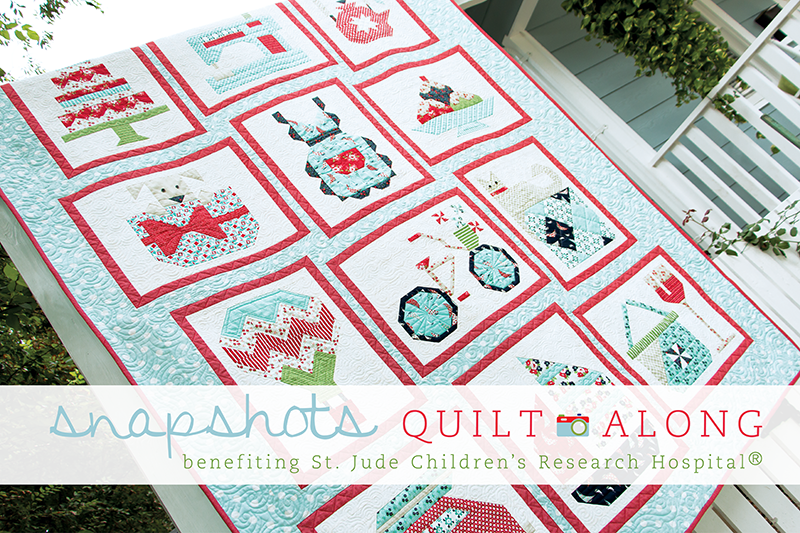 Like so many in the quilting community, I am enchanted by the Snapshots quilt you see above, designed by the mother-daughter team of Bonnie Olaveson and Camille Roskelley. Each woman is a talented quilt designer in her own right; as Bonnie and Camille, they design fabric for Moda. They collaborated to design this sampler quilt celebrating moments of happiness in our lives. The quilt is the centerpiece of a year-long Quilt-Along organized by the Fat Quarter Shop and Moda Fabrics for the benefit of St. Jude Children's Research Hospital.
I willingly donated to this worthy cause and am downloading instructions as they are released on the 15th of each month, even though at this point I don't plan to make the entire quilt. I do plan to make at least two blocks.
Many happy moments in my life have been spent in front of my sewing machine, so I knew as soon as I saw Snapshots that I would make February's block, named "Sew On and Sew On" by the designers. Here is my version: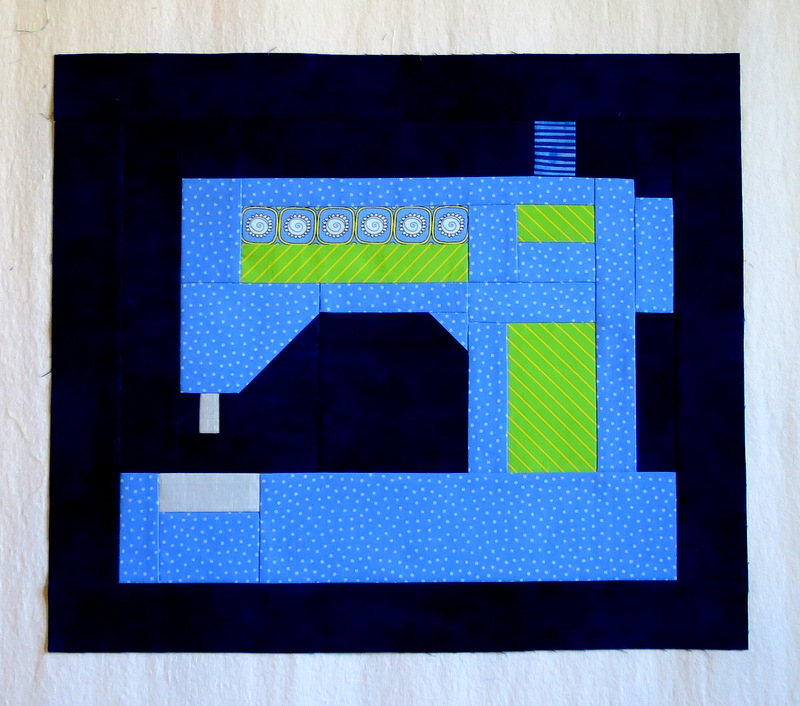 How do you like the "knobs" on my sewing machine? My color scheme was dictated by the piece of fabric in my stash that strip came from.
Bonnie and Camille's block measures 12½" x 16½". Since I'm not incorporating my block into a quilt, I added strips to the top and bottom and widened the side strips. My block measures 15″ x 17½". I'm thinking about framing it and hanging it in my sewing room.
As the end of this month is mere hours away (how quickly it flew by!), I'm claiming this as my final February finish.