Finally — a quilting plan is in place for Sun Flowers, the wall hanging I set aside in January:


You may remember that Sun Flowers is the third of four kaleidoscope quilts I am making that represent the seasons of the year. The first two quilts, representing spring and fall, are Under Paris Skies and Autumn Reflections, each of which measures about 18″ x 55″: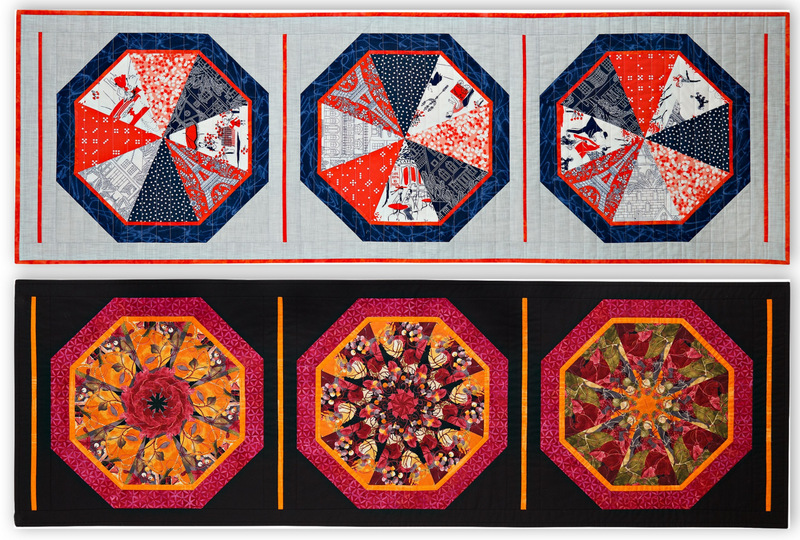 The quilting on Sun Flowers is a combination of straight line quilting with a walking foot and free-motion quilting (FMQ) in the eight triangles that form each octagon: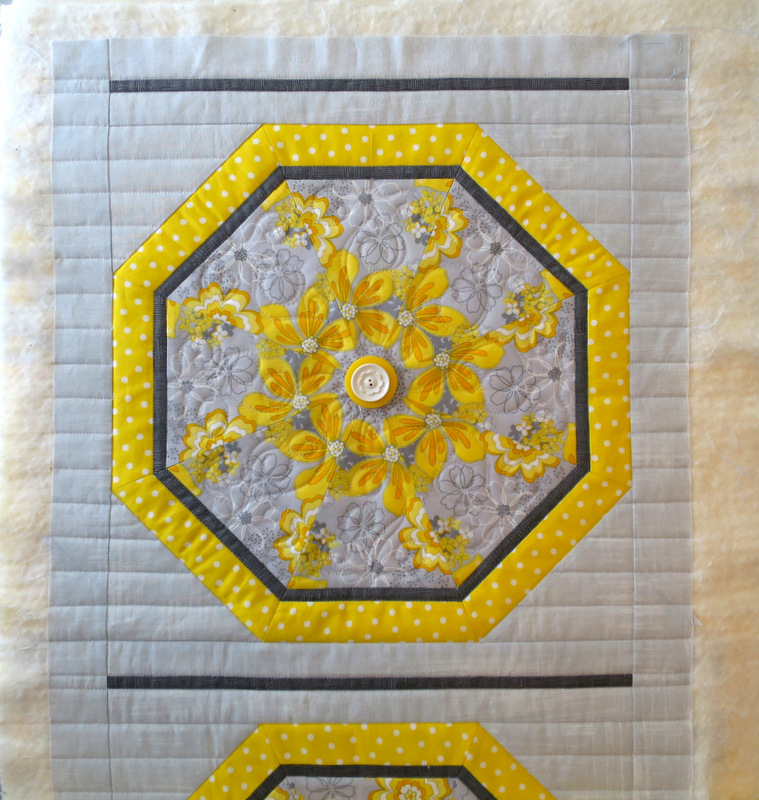 The straight lines don't cross the kaleido blocks as they did in Under Paris Skies. My intent here is to make the lines look as if they are going behind the blocks. The swirly free-motion quilting motif is the same one I used on Autumn Reflections and wrote about here. I used 50-weight Aurifil thread in pale grey so the quilting would add texture but not stand out too much.
I couldn't resist adding those buttons (not yet sewn on) for the photo. Layering the buttons creates a secondary sunflower, reinforcing the theme of the quilt.
You can see the FMQ design in the kaleido wedges more easily on the pieced back: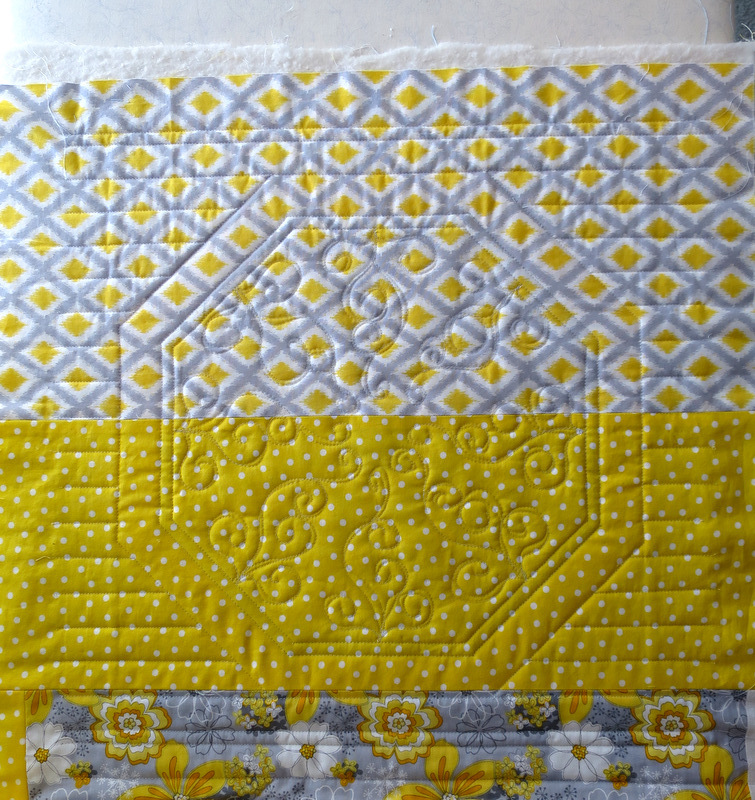 It feels good to be this far with the quilting. I have two more blocks to go but seem to have overcome my procrastination, always an issue where FMQ is concerned.
Linking up on NTT (Needle and Thread Thursday) with Kelly at My Quilt Infatuation.