Today I'm linking up with Kelly at My Quilt Infatuation, who hosts a Needle and Thread Thursday (NTT) link party each week. I discovered Kelly's blog a few weeks ago and have been enjoying it immensely.
My project du jour? Hand sewing the binding to the back of Billie's Star: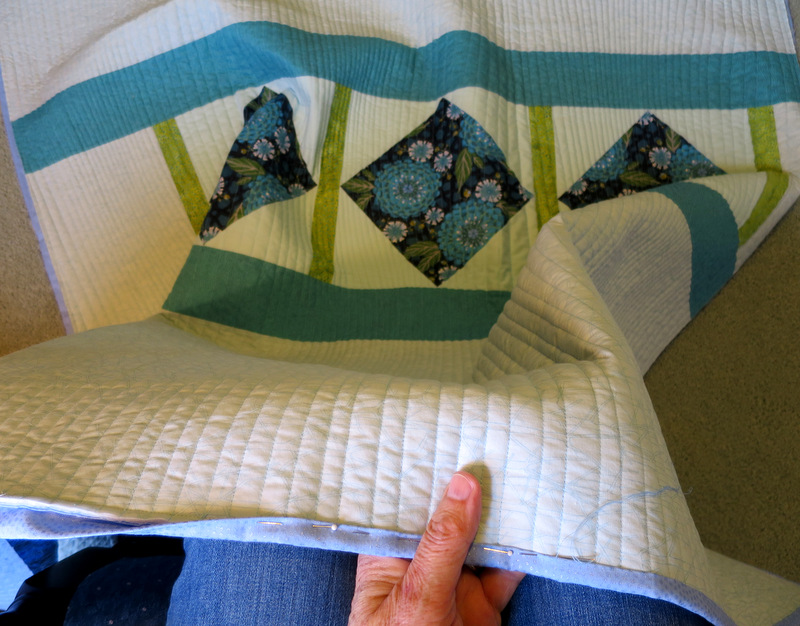 I use just three straight pins when I sew my binding to the back, taking them out as I stitch and then moving them ahead to the next section. Billie Mahorney (after whom this quilt is named) taught me that years ago. I've tried other methods from time to time but always return to this way. Do you have a favorite method of stitching your bindings down?