"The most vivid day of the year in Sisters" — that's how one quilt group describes the second Saturday of the year, when the little town of Sisters in Central Oregon is covered in quilts. That's the day of the Sisters Outdoor Quilt Show, now in its 40th year.
Forty years! Little did Jean Wells Keenan know that summer day in 1975 when she hung a few quilts outside her quilt shop, the Stitchin' Post, that a great tradition had just been born. This year some 1400 quilts were on display, extending far beyond the quilt shop to buildings up and down the main street and two blocks in on either side.
Here is a representative sample, shown pretty much in the order I snapped them: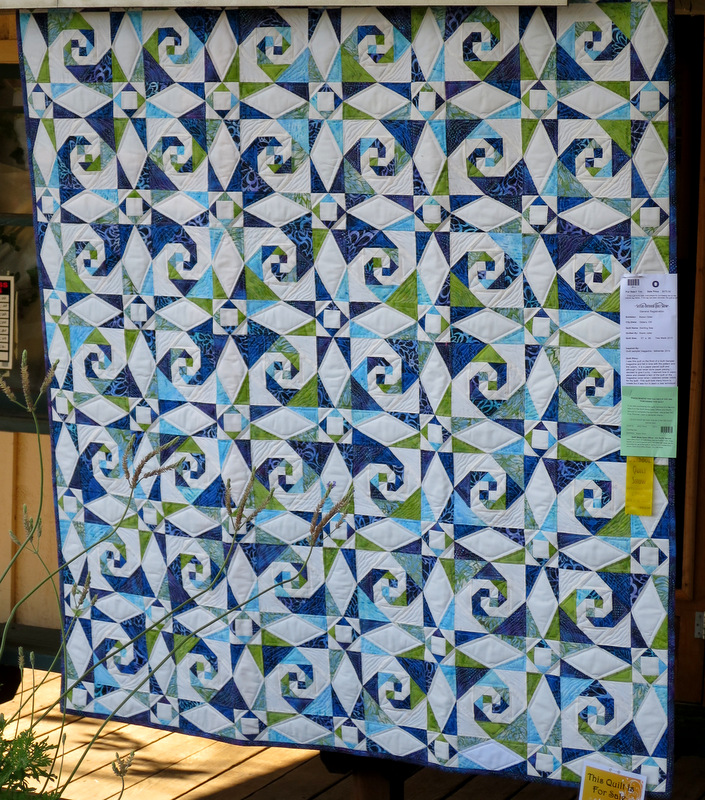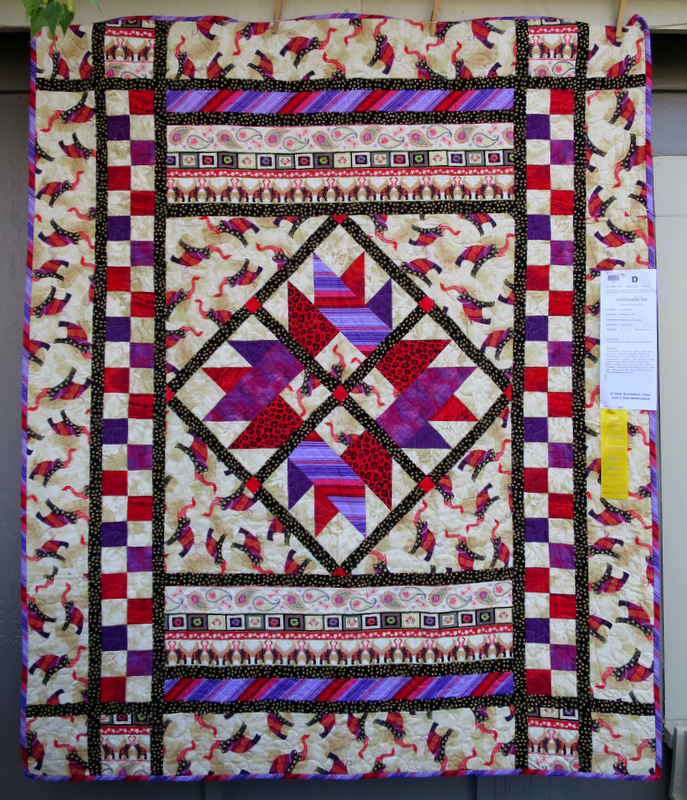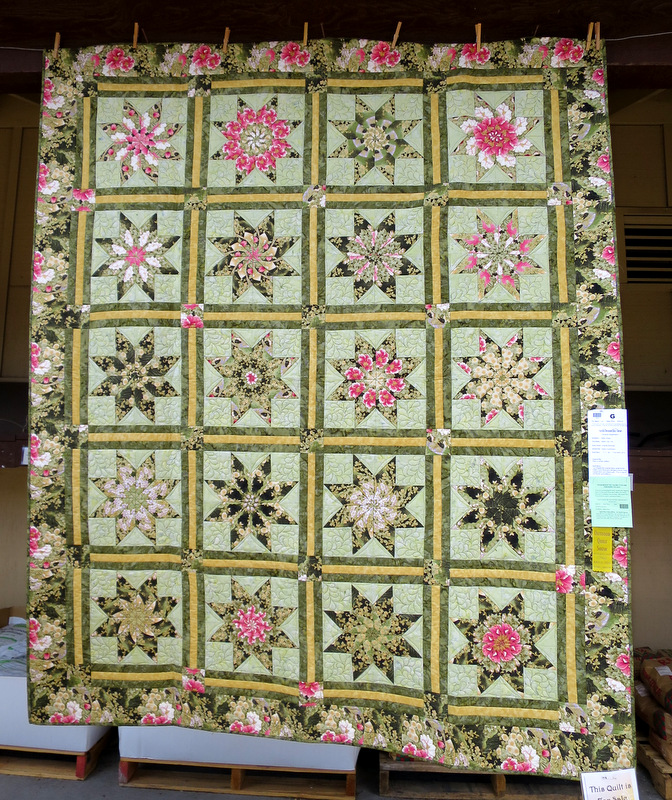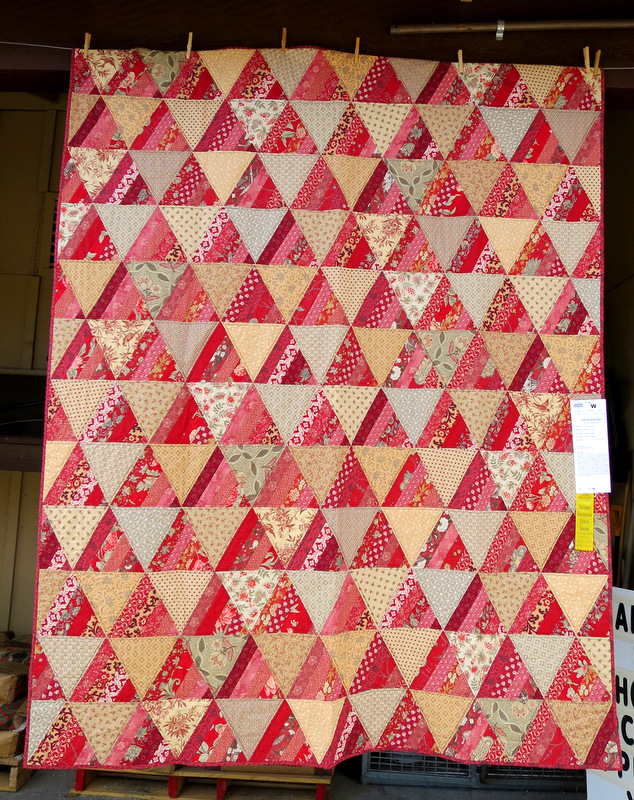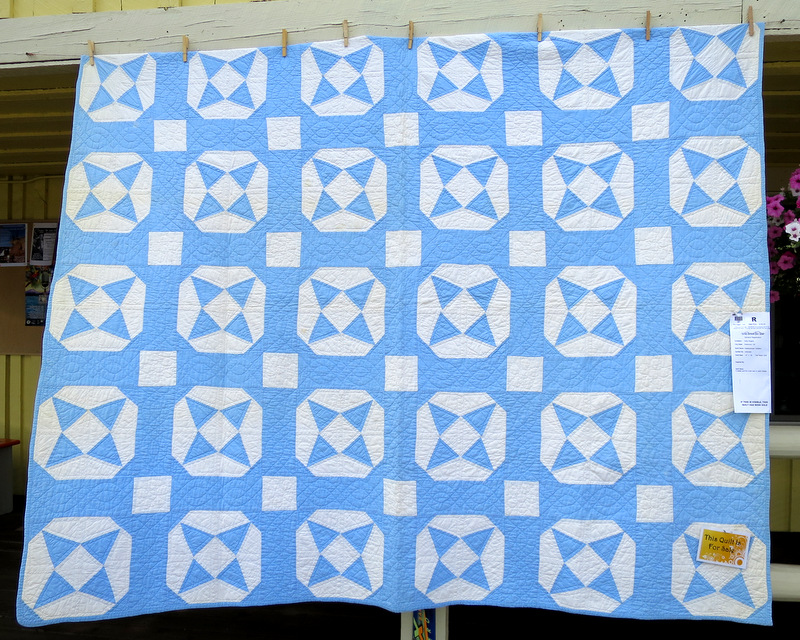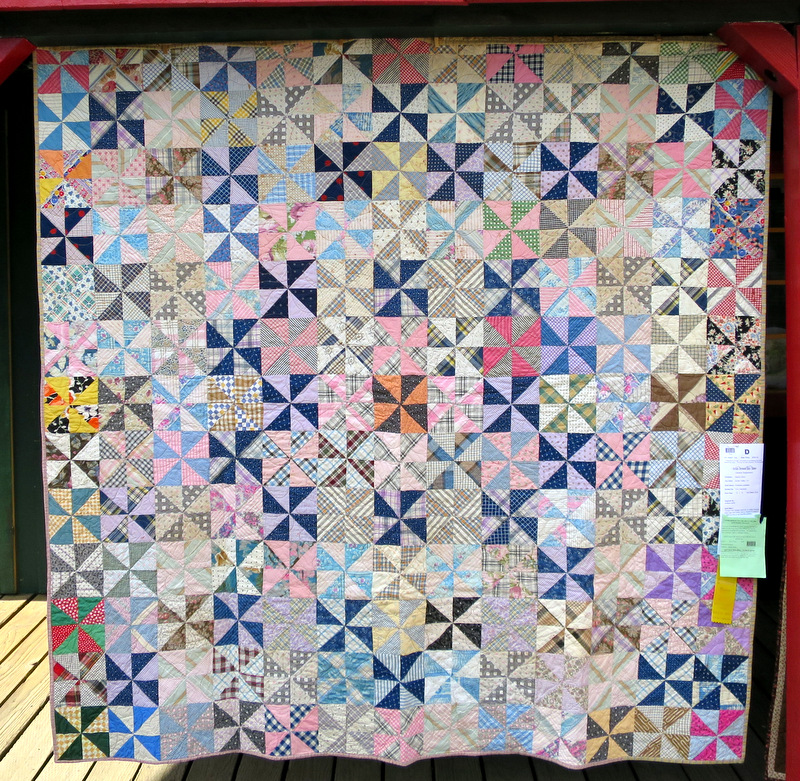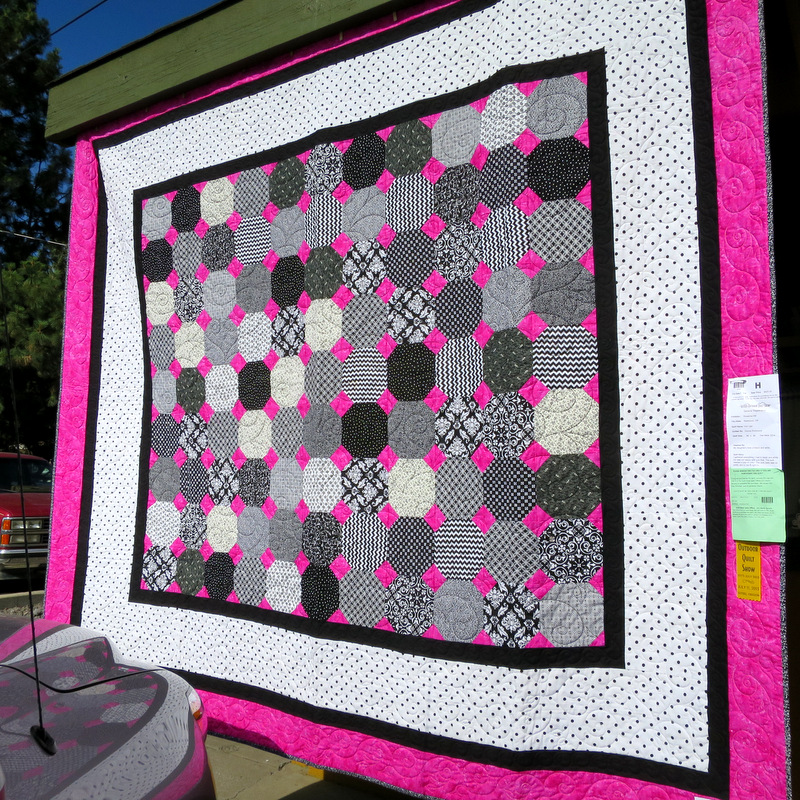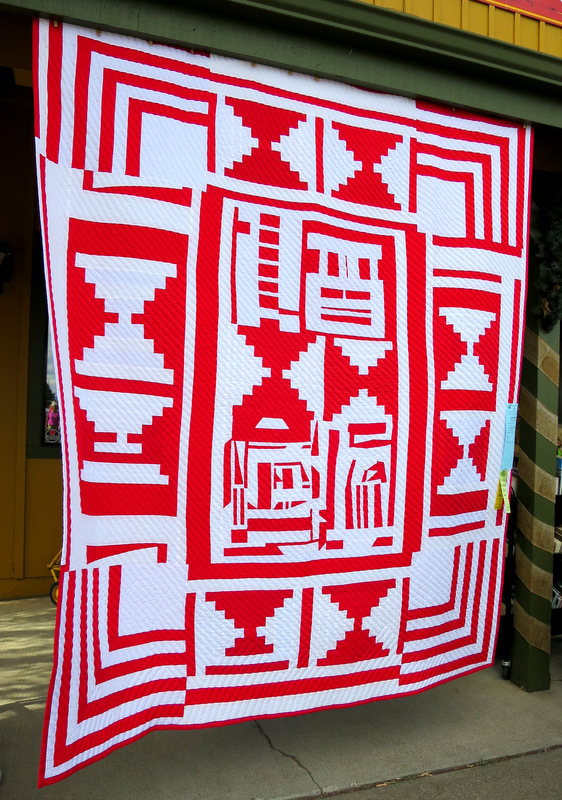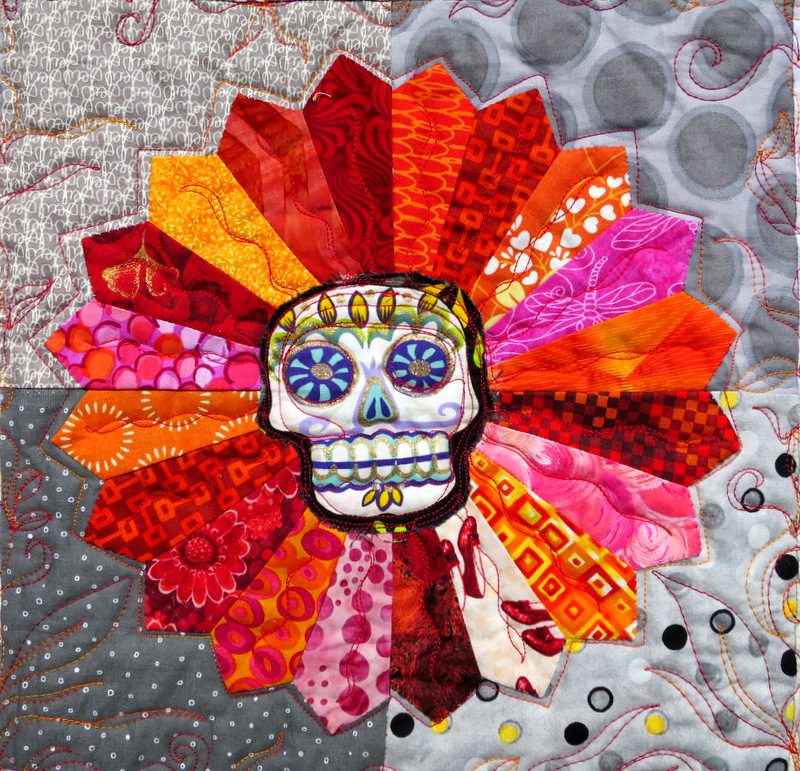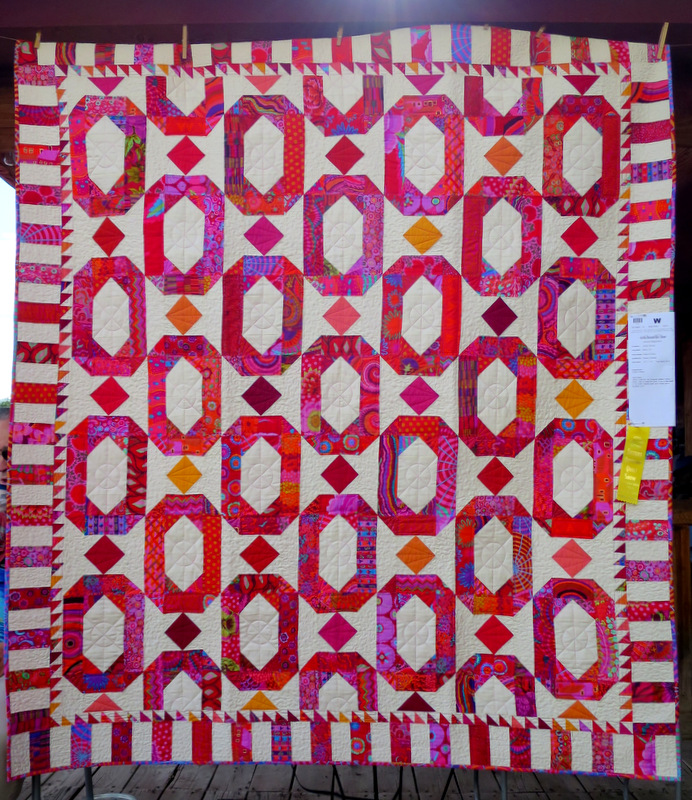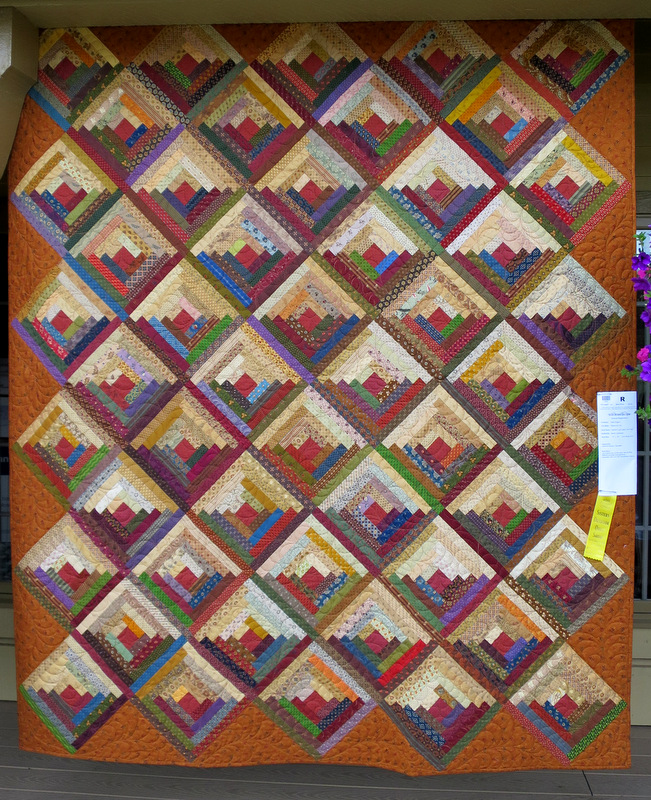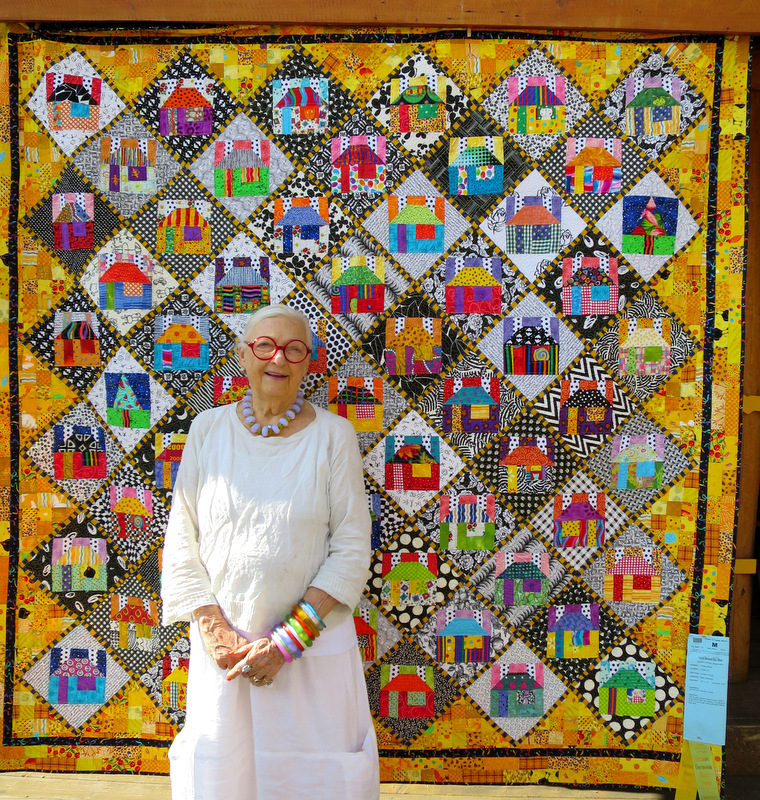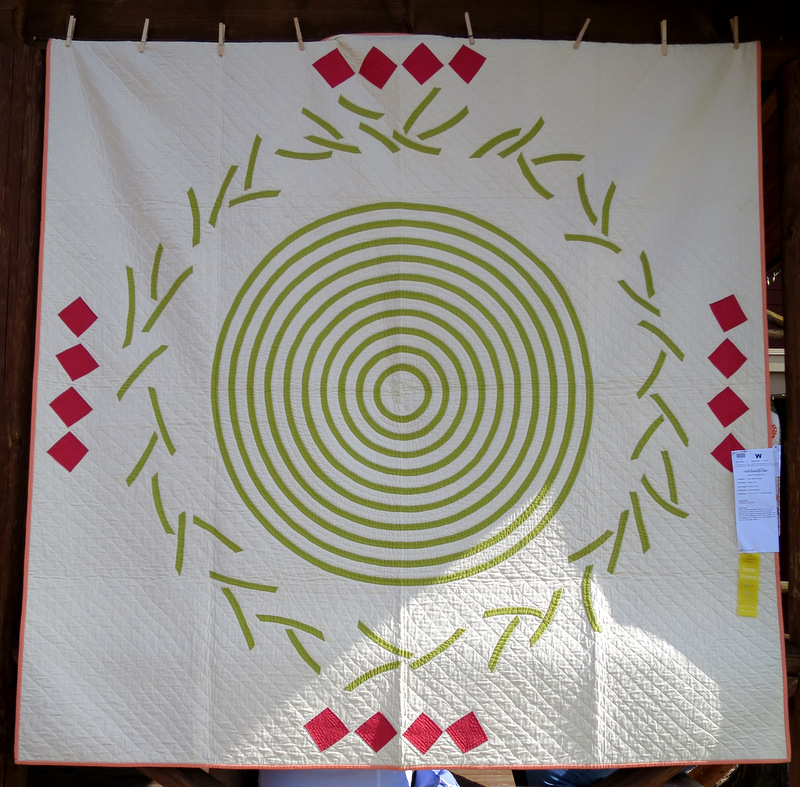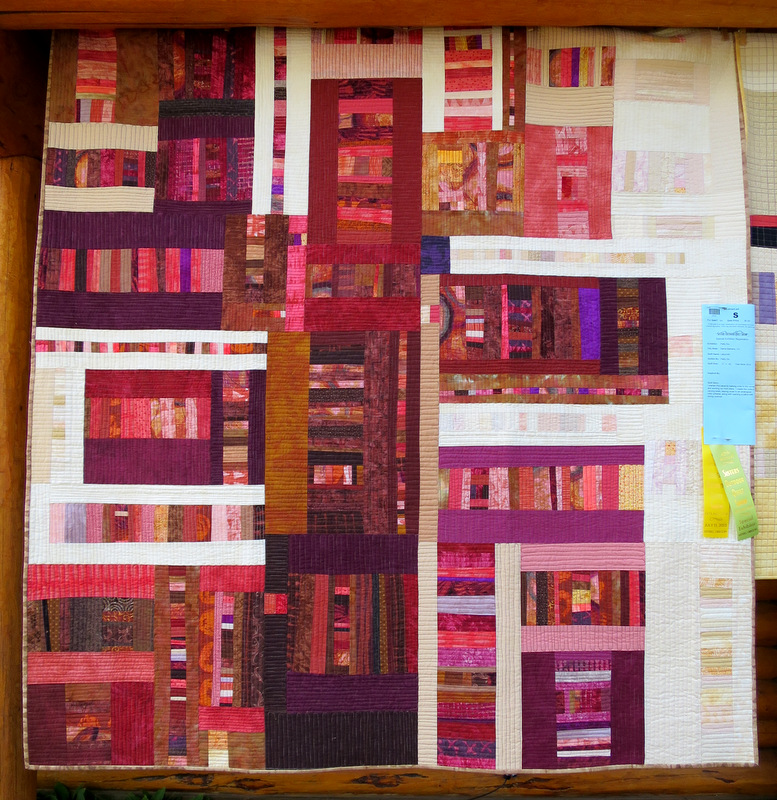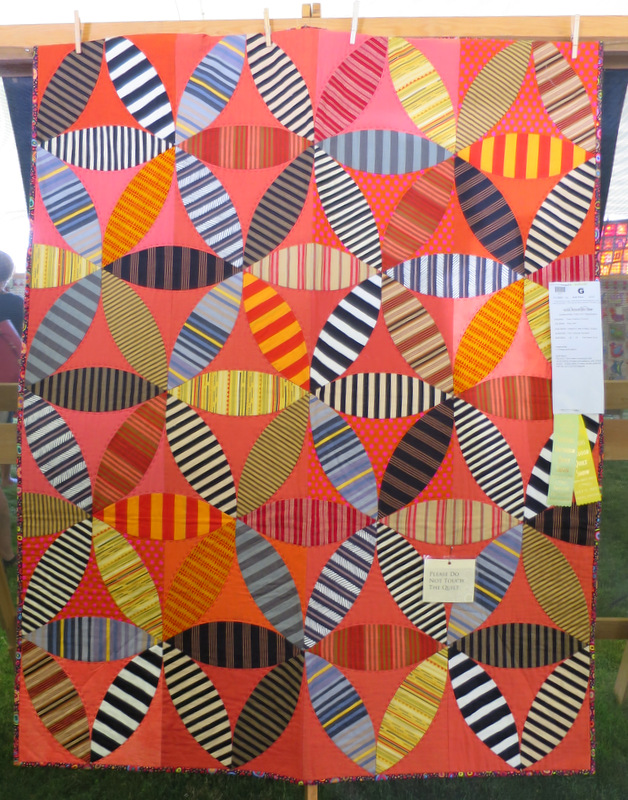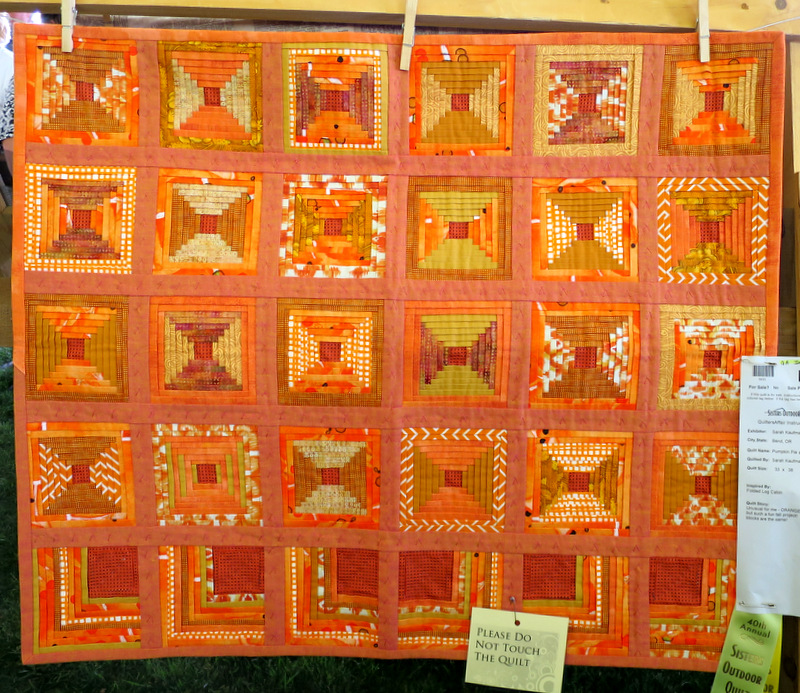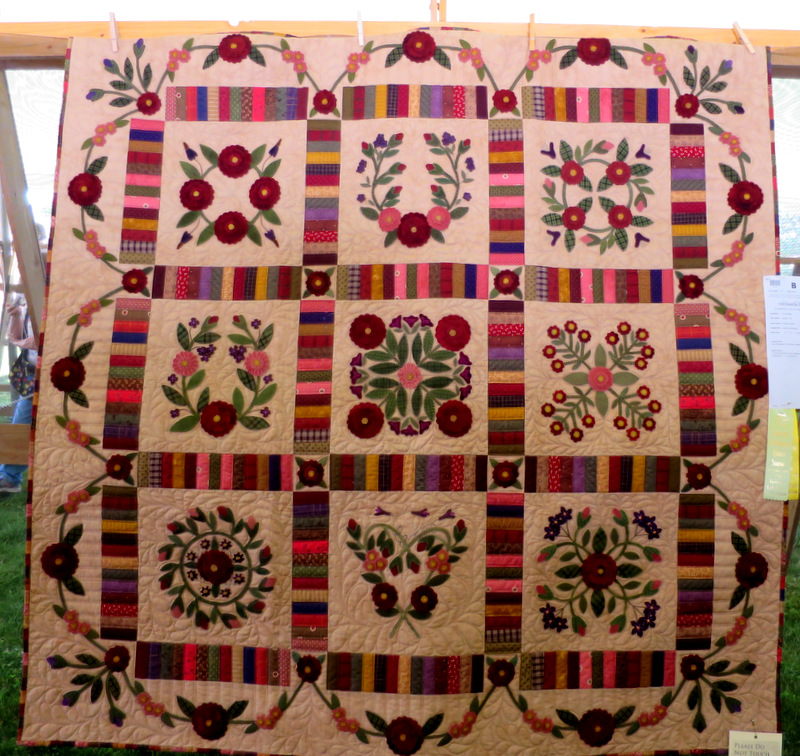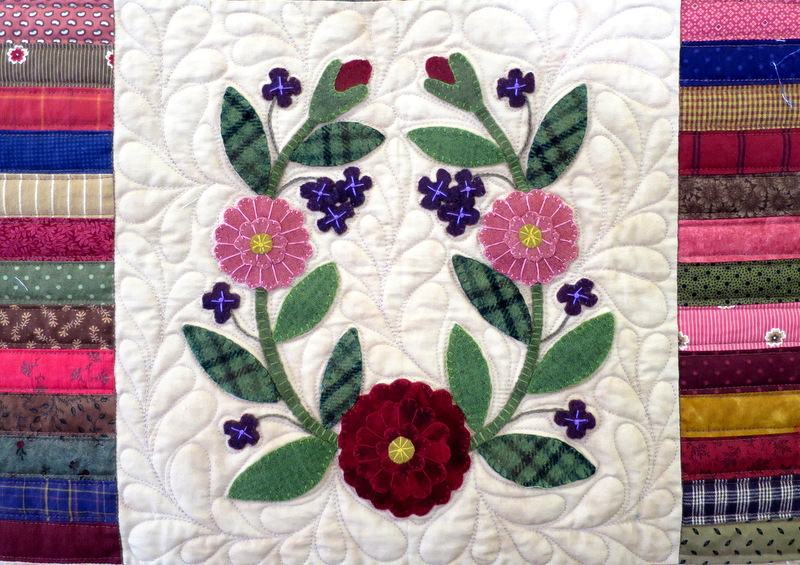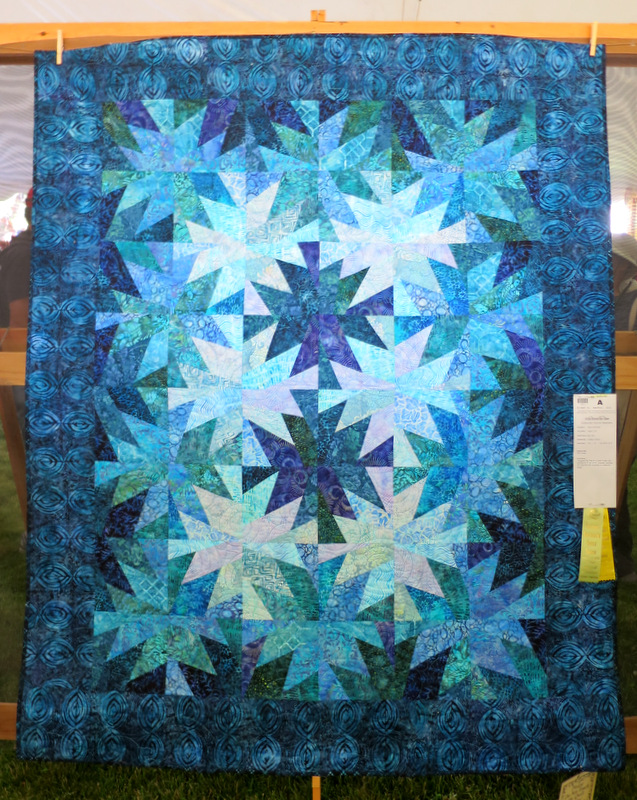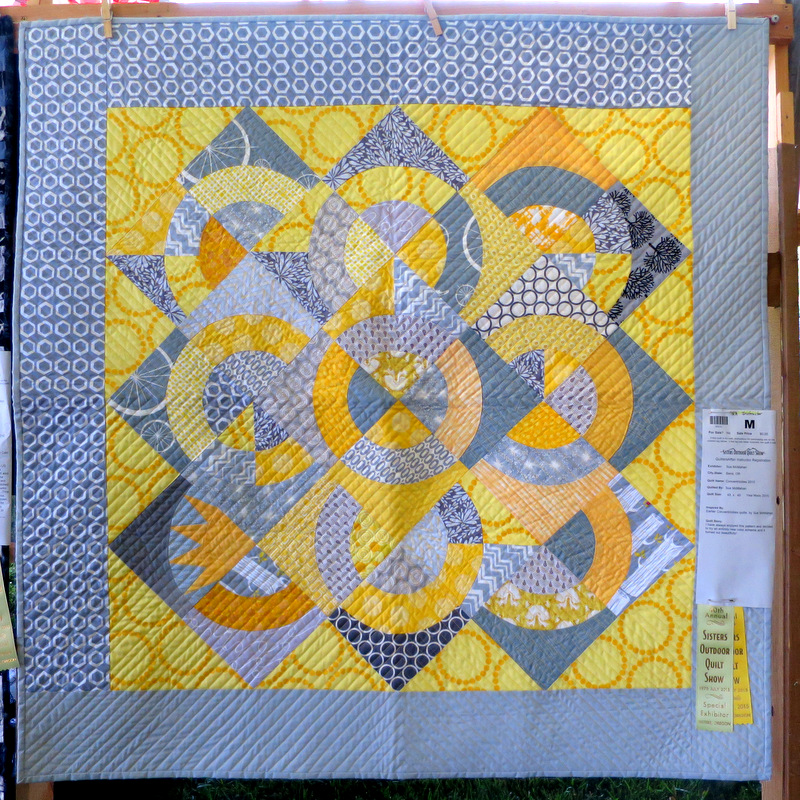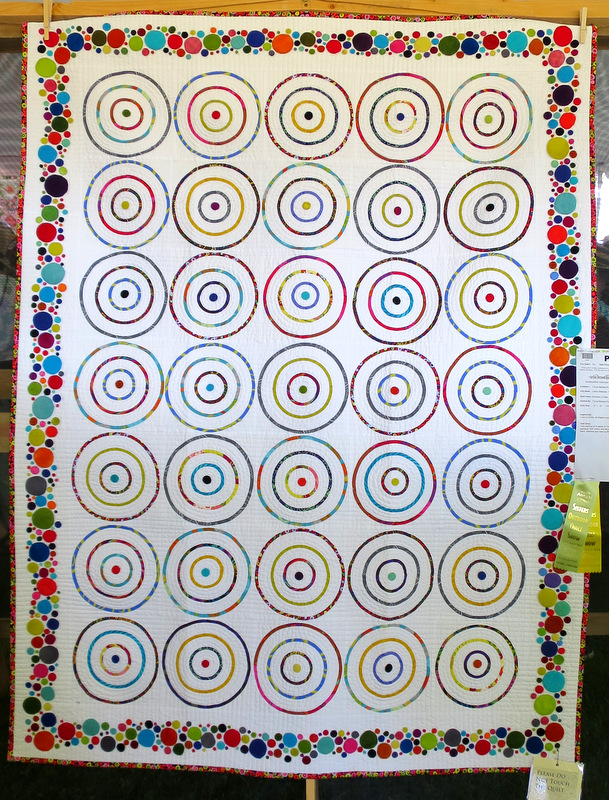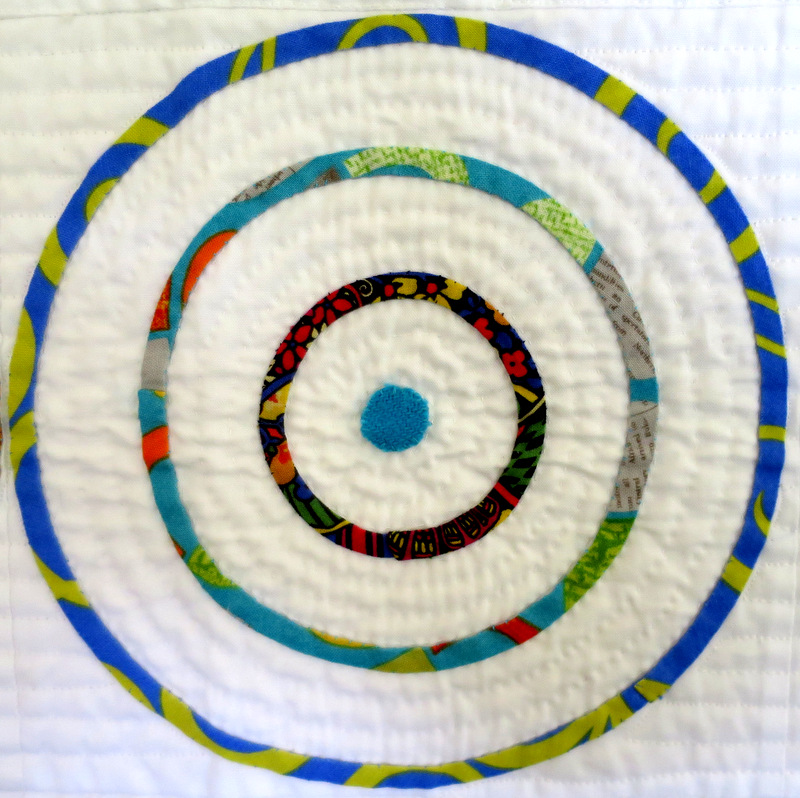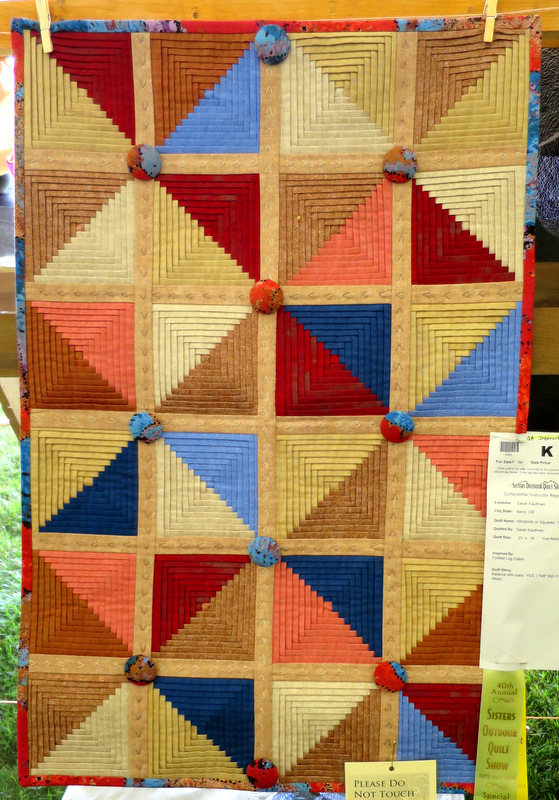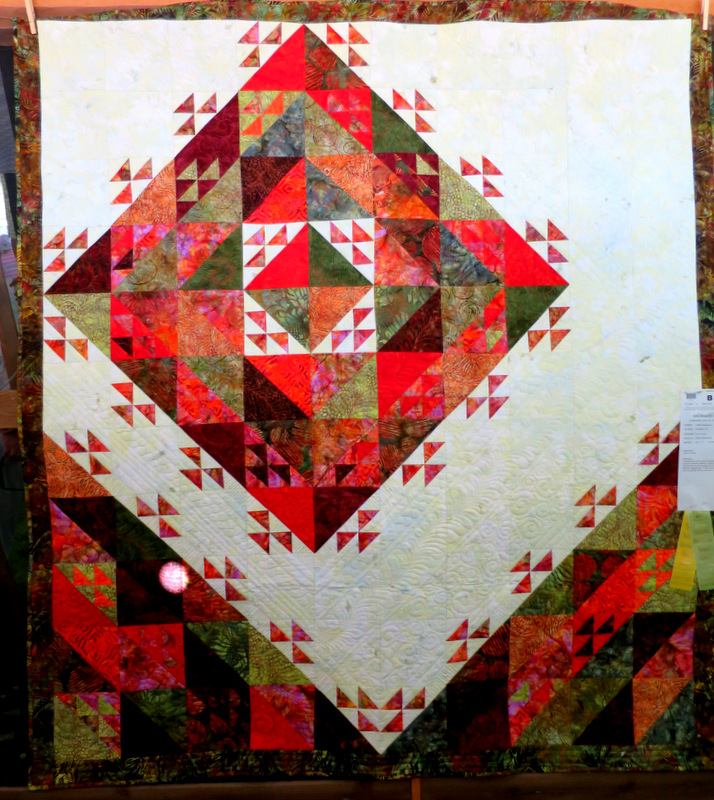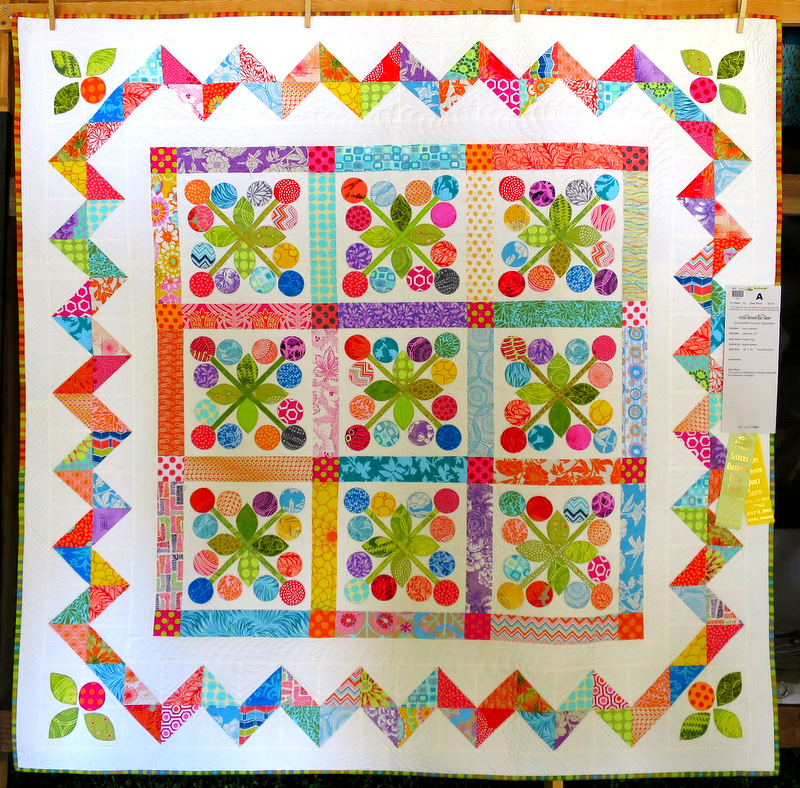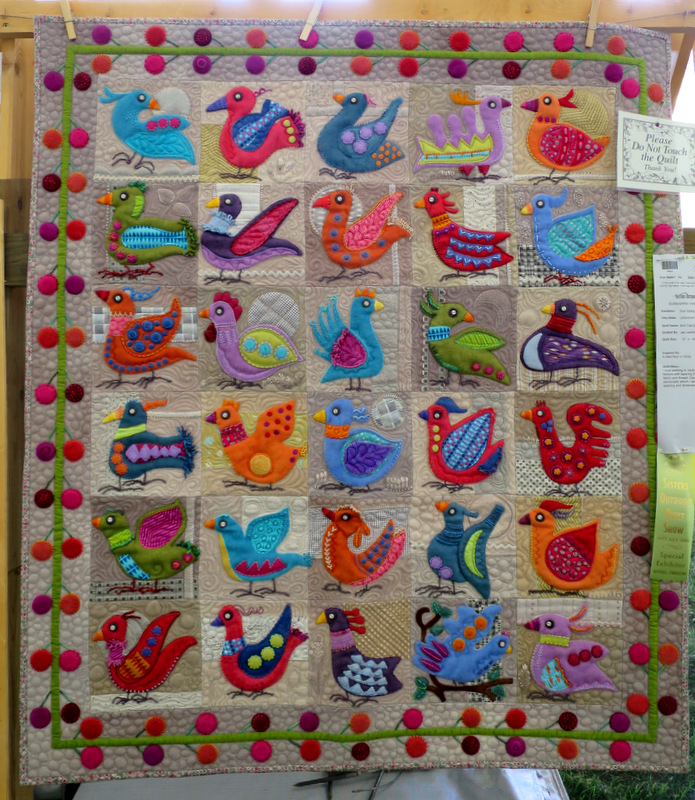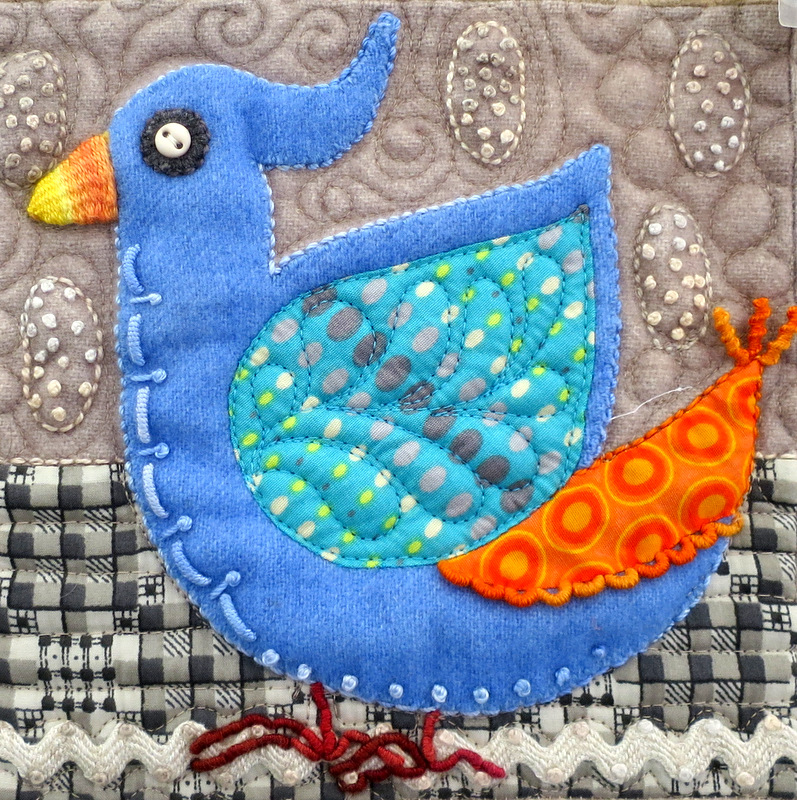 Something for every taste, wouldn't you say?
I took so many photos at the quilt show that I'm dividing my show-and-tell posts into two segments. I do hope you'll come back for more.