Simply Dashing — that's the name of my latest quilt, shown here: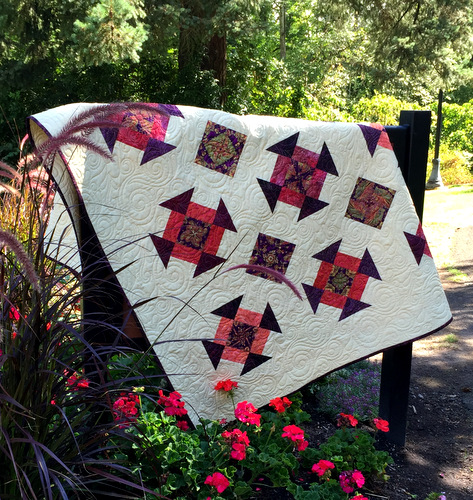 Recognize the classic Churn Dash block? It got a makeover in this quilt. I combined the Churn Dash block with a 4-Patch Wonder block (my name for a block made of four repeats cut into squares and rotated to create a faux kaleidoscope image), added an alternate block, and set all the blocks on point. I think the result is — well, simply dashing.
This quilt came together very quickly. It all started when I stopped at the Pine Needle Quilt Shop about a month ago to see a new line of fabric that Geri, the owner, was ordering for the shop. She wondered if one of the prints was suitable for a quilt made with 4-Patch Wonder blocks. Oh, yes.
Take a look at the fabric, in two colorways, from the Balinesia line by Benartex: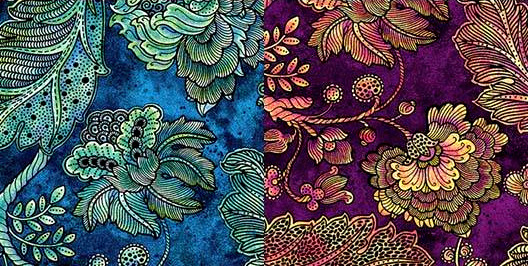 I wasn't planning to start a new quilt but . . . it didn't take long to convince me I should. In just a few minutes I had zeroed in on the rich purple colorway, selected some batiks and background fabric to set it off, and was walking out of the shop with an armful of fabric and a pledge to Geri to do something with it within a couple of weeks.
Making the 4-Patch Wonder Blocks was fun. It always is. Like Forrest Gump's box of chocolates, you never know what you're going to get. This is what I got: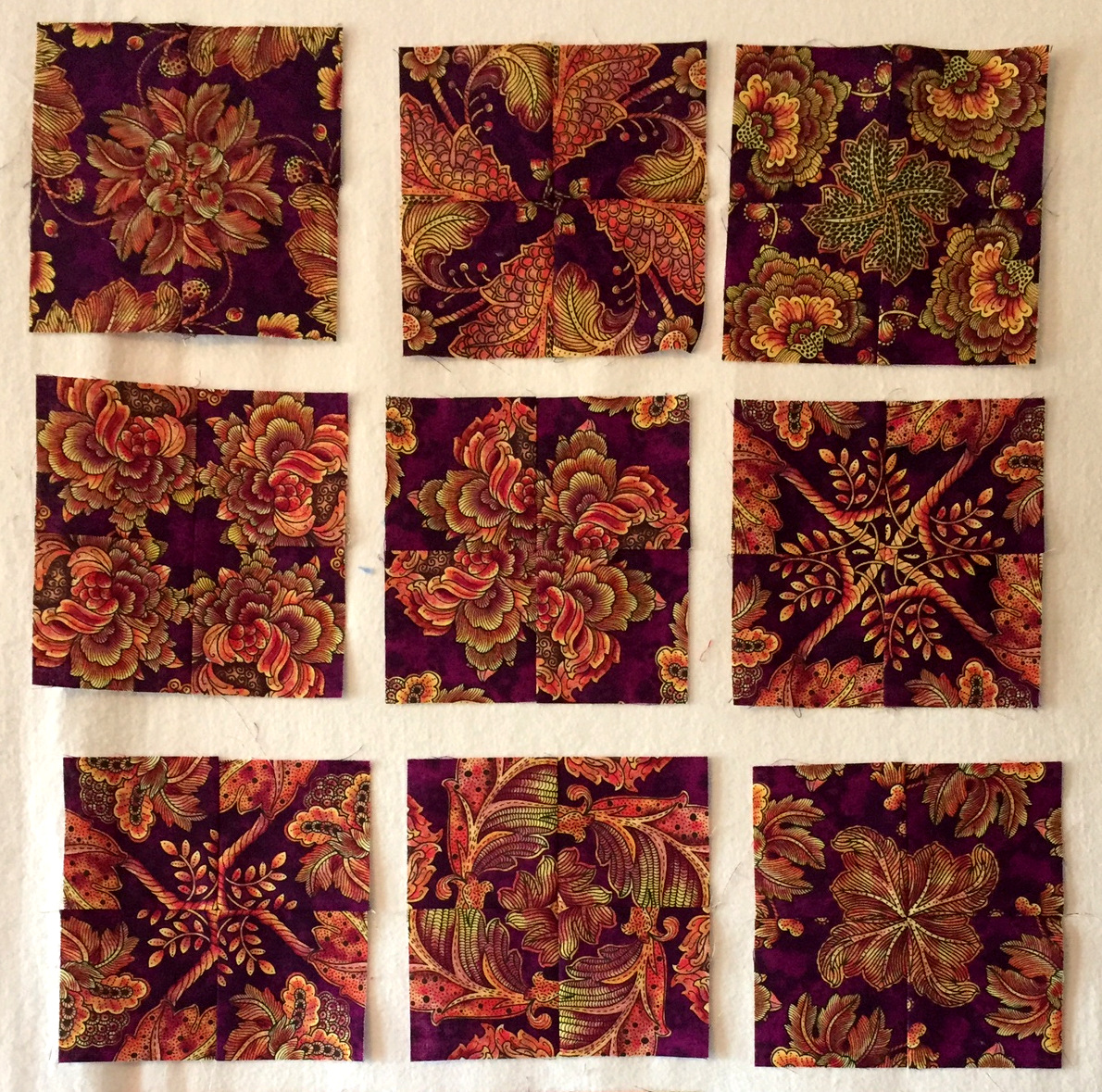 Each block has four possible looks, depending on how you rotate the four squares.
Here's a look at the quilt top on my design wall: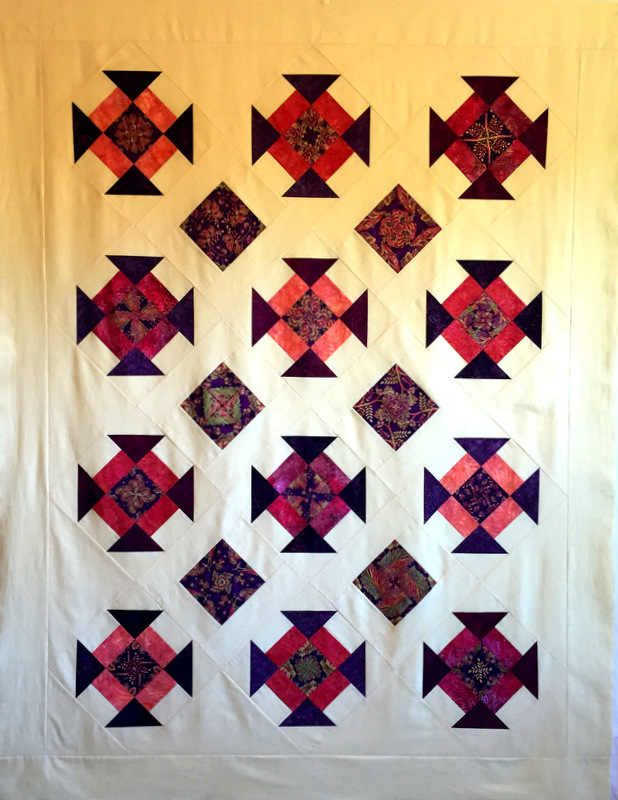 I considered an elaborate border but decided I really liked the look of the blocks floating in space.
On to the next decision:  how to have it quilted? I wanted something moderately dense because of the large amount of plain background. Debbie Scroggy of All Quilted, LLC worked her longarm magic with a curvy edge-to-edge design that echoes the flowers and leaves in the focus fabric and softens the straight lines and edges of the Churn Dash blocks. I'll show you some close-ups in my next post.
The finished quilt measures 58″ x 74″ — a good sized throw. I think it will look wonderful draped over the sofa in my living room but for the time being it will hang in the Pine Needle.
Linking up with Kelly on Needle and Thread Thursday (NTT).