Earlier this week I relinquished my temporary custody of Lee Fowler's Pickle Dish quilt. It was the last quilt Lee made, finished just a couple of weeks before she died in 2013, and I was one of 25 friends who helped her make it. I wrote about it here. At the memorial service, Lee's husband Rick LePage announced that each person who helped with the quilt would get to have it in her home for a few weeks.
In July this year, while I was in Sisters, Oregon with my quilt group, the Quisters, Lee's quilt was passed on to me. As a member of the Pickle Dish Gang — the name Rick gave to the group of quilters who worked with Lee on the quilt — I had been waiting patiently for my turn.
As soon as I got home I put it over the couch in my living room . . .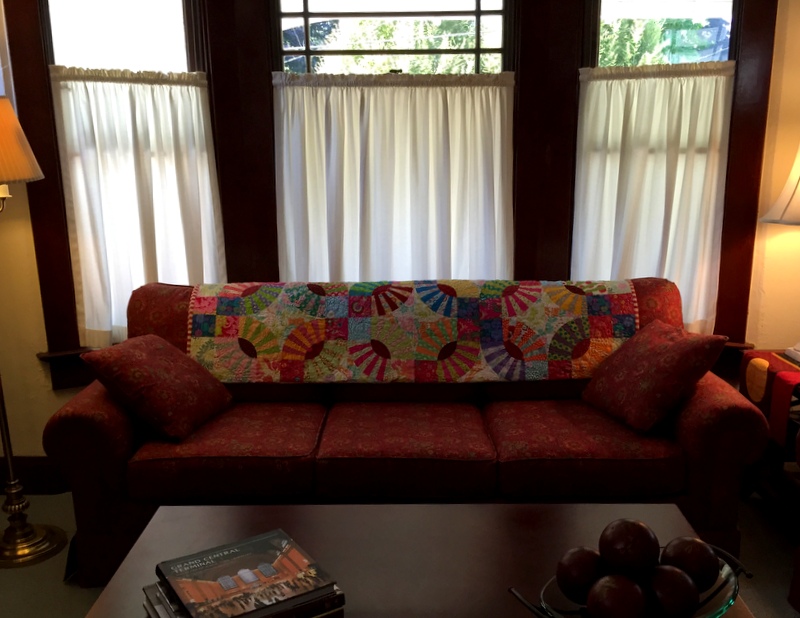 . . . and can honestly say that I looked at it several times a day the entire time it was here. It was a vivid reminder of Lee's friendship and of the love that the members of the Pickle Dish Gang had for her.
A handmade book accompanies the quilt as it makes its way from one member to the next, so that each of us can write a personal message. At the end of the quilt's journey, it will be returned to Lee's family along with the quilt. In my entry I included this photo, taken at Creekside Park in Sisters in July: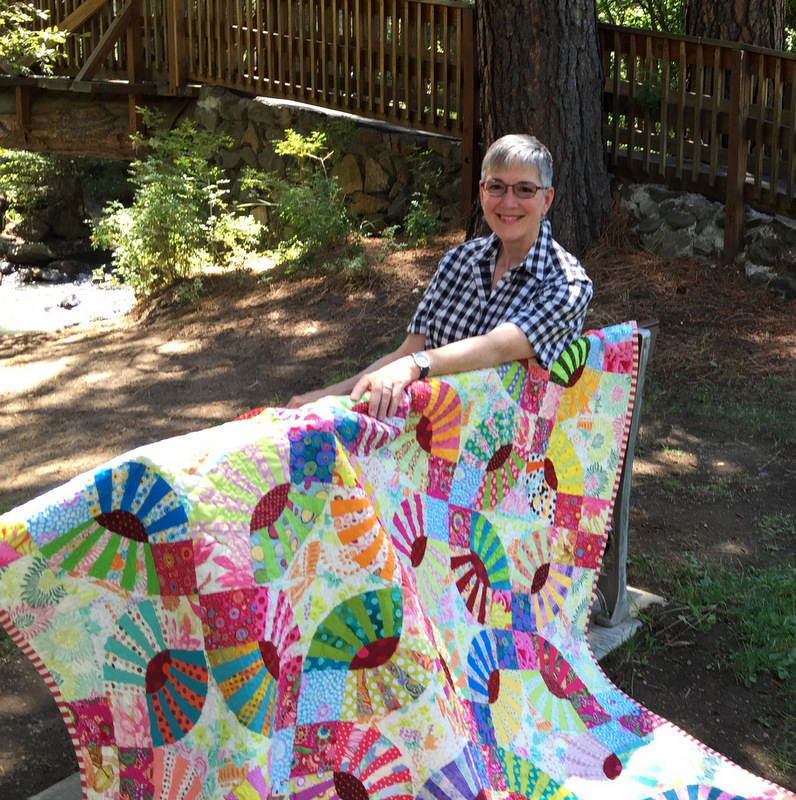 Everyone who knew Lee knew how much this quilt meant to her. It means a lot to me, too, and I am so glad I got to be a part of its creation.