Thanks to Thelma of cupcakesndaisies fame, my I Love Paris quilt, pictured below, has been seen by quite a few folks. Thelma is working on a "twister" quilt right now, made with an acrylic template that creates interlocking pinwheels, like the template I used for I Love Paris. In her post last week she included a couple pictures of my quilt and some tips I had passed on to her.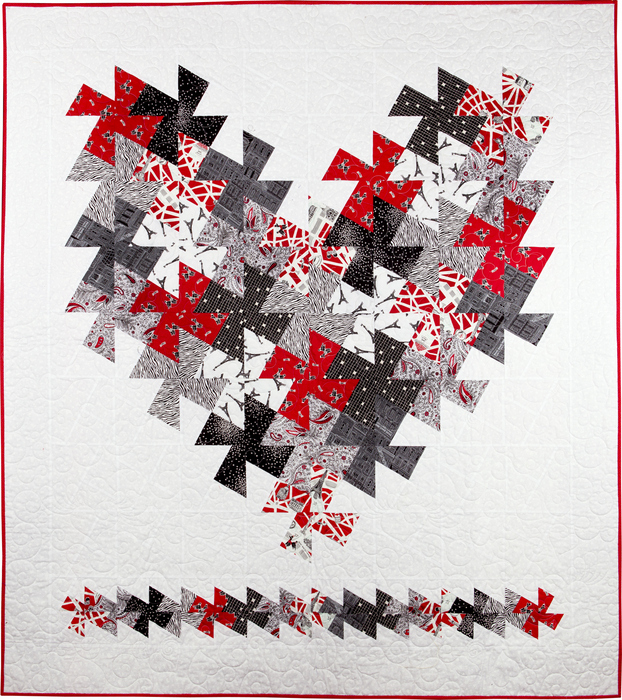 Here's a picture of my first twister project, a little 33" square table topper with lime green ric rac in the inner border. It's not quilted yet, which is why it's not in my Gallery.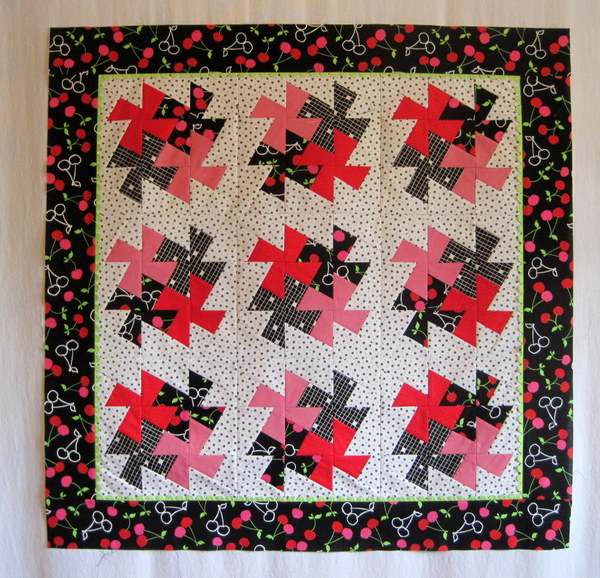 The funny thing about making a quilt using twister templates is that you take perfectly good fabric, cut it into squares, sew the squares together, cut those squares into smaller squares, and then sew those squares together. (Quilters get that but other people just scratch their heads.) The upside to this method is that you wind up with perfectly interlocking pinwheels. The downside is that you wind up with a lot of fabric scraps.  
Some of Thelma's readers were interested in how I made I Love Paris, so I'm working on a tutorial which I will post in a few days. The tutorial will include information on pressing seams, which I think is just as important as sewing them. In the meantime, I am heading upstairs to my sewing room. As a fledgling blogger, I've been spending too much time in front of the computer reading other quilters' blogs and not enough time in front of my sewing machine.