In a few short hours, my twin and I will be winging our way back to America, our two-week sojourn to Paris at an end. And what a wonderful sojourn it has been! I cannot imagine a better way to celebrate turning 65.
The big day is actually next month, but every time Diane and I lifted a glass of wine or champagne, we smiled at each other and said, "Happy birthday!"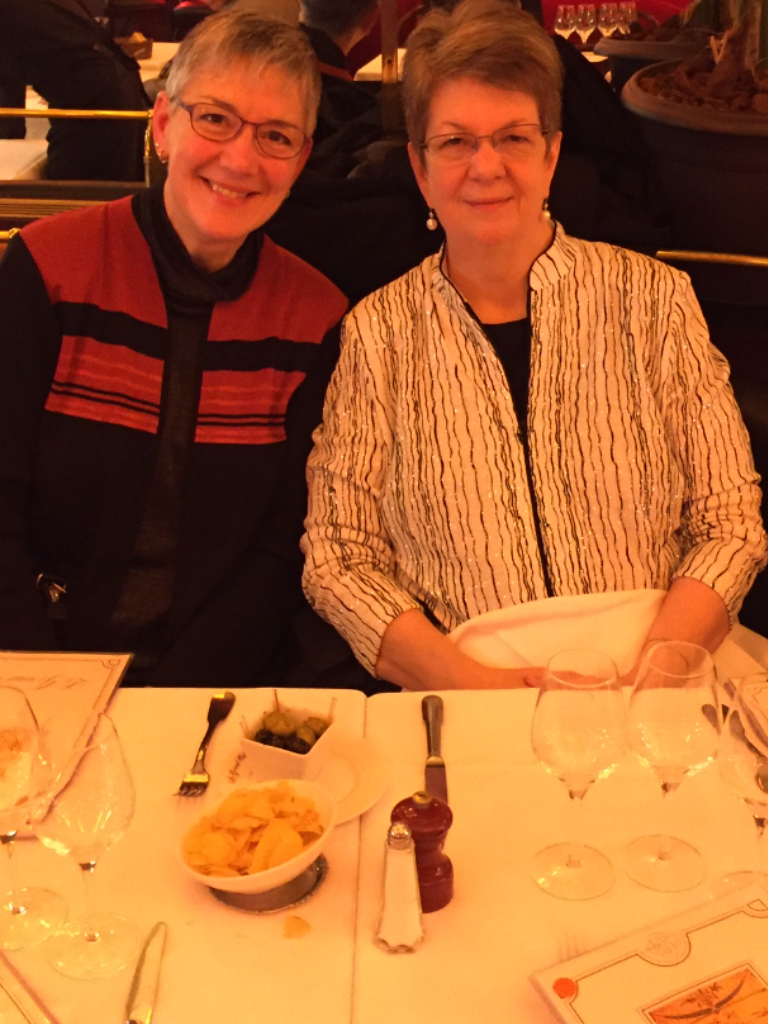 In a few days, when I've had a chance to sort and edit my pictures, I'll post my favorite ones. I hope you'll come back to see the highlights of our trip.