Seeing one of your own designs interpreted by another quilter is one of the pleasures and rewards of designing quilts. Last weekend I was at the Pine Needle, the local quilt shop where I teach, and was thrilled to see Maxine Borosund's version of my pattern Season to Taste:

Isn't that stunning? Season to Taste can be a table runner or a wall hanging, depending on the maker's point of view and intended use of the finished piece. Maxine's version is a table runner.
The triangles that form the octagon can be made with a variety of fabrics, like Maxine's, or from one fabric for a true kaleidoscope effect. You can see both options on the cover of the pattern: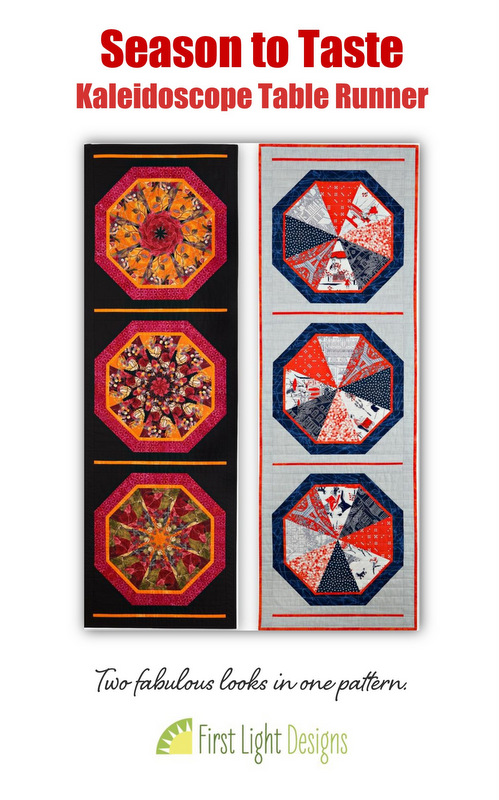 Maxine added a design element to her quilt that I just love: a very thin flange right next to the bound edges. Take a look at this close-up: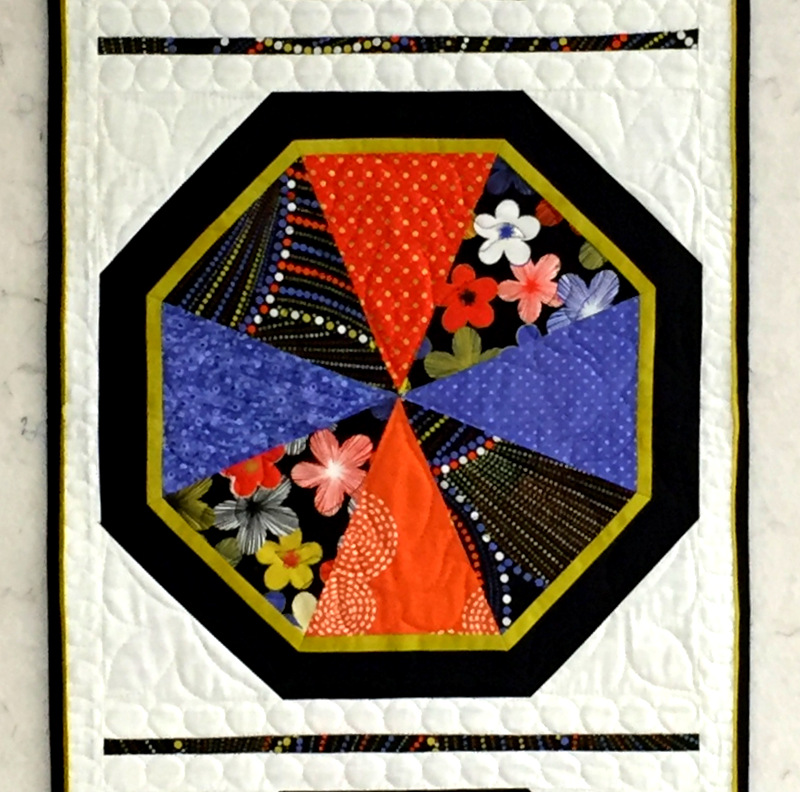 See that narrow strip of chartreuse right next to the binding? She did a beautiful job on the flange, as well as the seams in the eight triangles where the thin chartreuse accent strips and outer black strips meet. Everything lines up perfectly, the sign of a quilter who sews with care and precision.
I asked Maxine to pose with her table runner so I could post a picture at this site: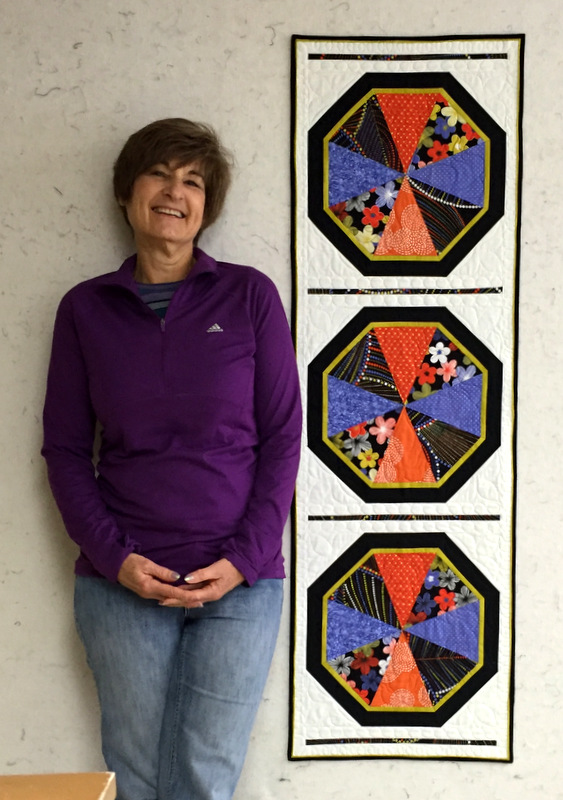 Thank you, Maxine. Your table runner is beautiful!