That's Pat Pauly's motto. Pat is an award-winning art quilter and fiber artist from Rochester, New York. She's known for making contemporary quilts with strong graphic compositions, many of them mixed media pieces on a large scale (hence the motto). She was in Portland this week to speak to the Metropolitan Patchwork Society (MPS) and lead a workshop on her "New Big Leaf" design, which employs freezer paper templates.
After seeing samples of Pat's New Big Leaf and visiting her website, I signed up for her workshop. I'm interested in working more with freezer paper templates and wanted to learn about her methods and techniques. Her lecture for MPS, in which she zipped through 400 slides to illustrate her talk on "The New Face of Art Quilts," was a wonderful precursor to her workshop the following day.
Here are two samples of Pat's "New Big Leaf":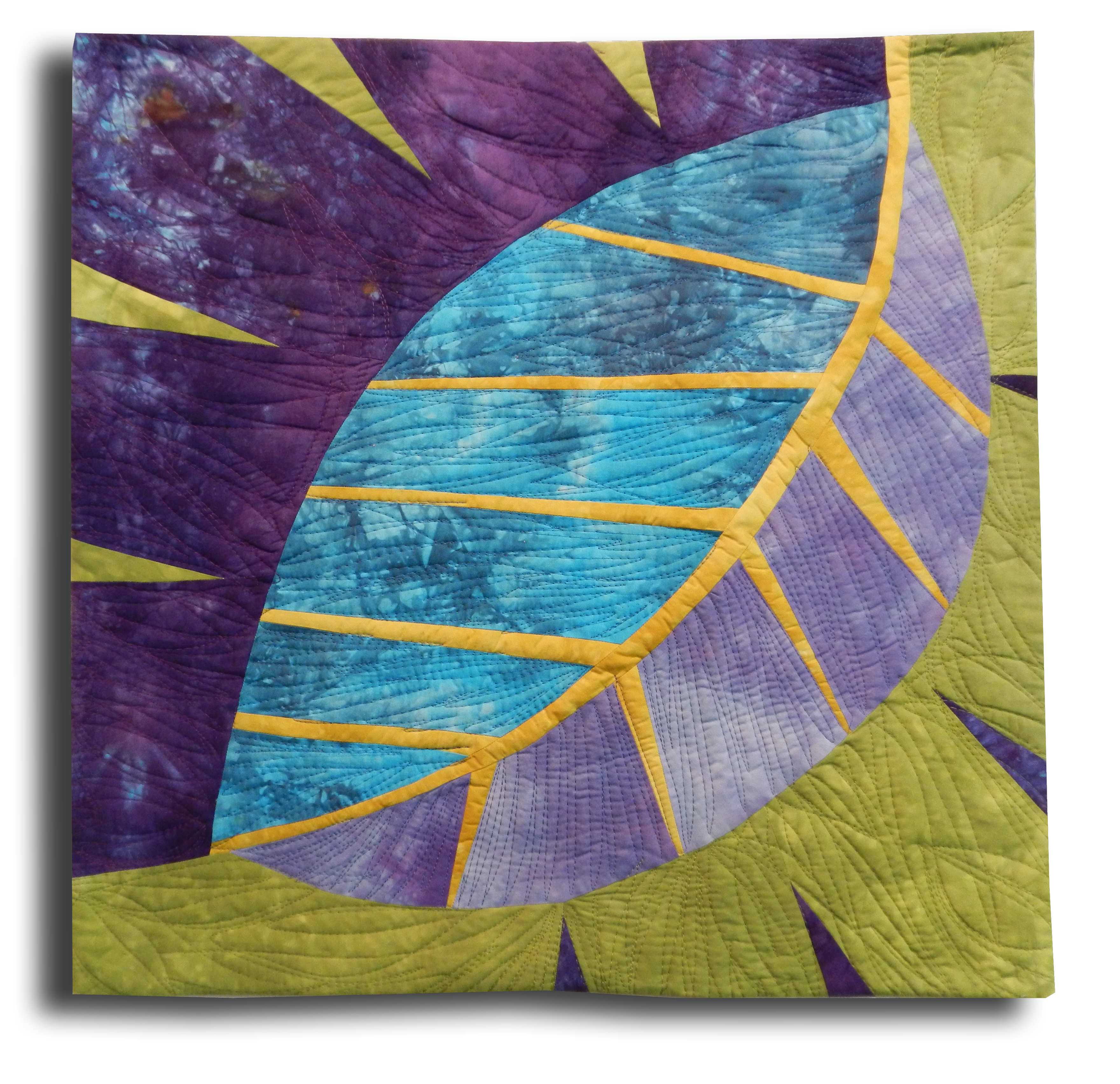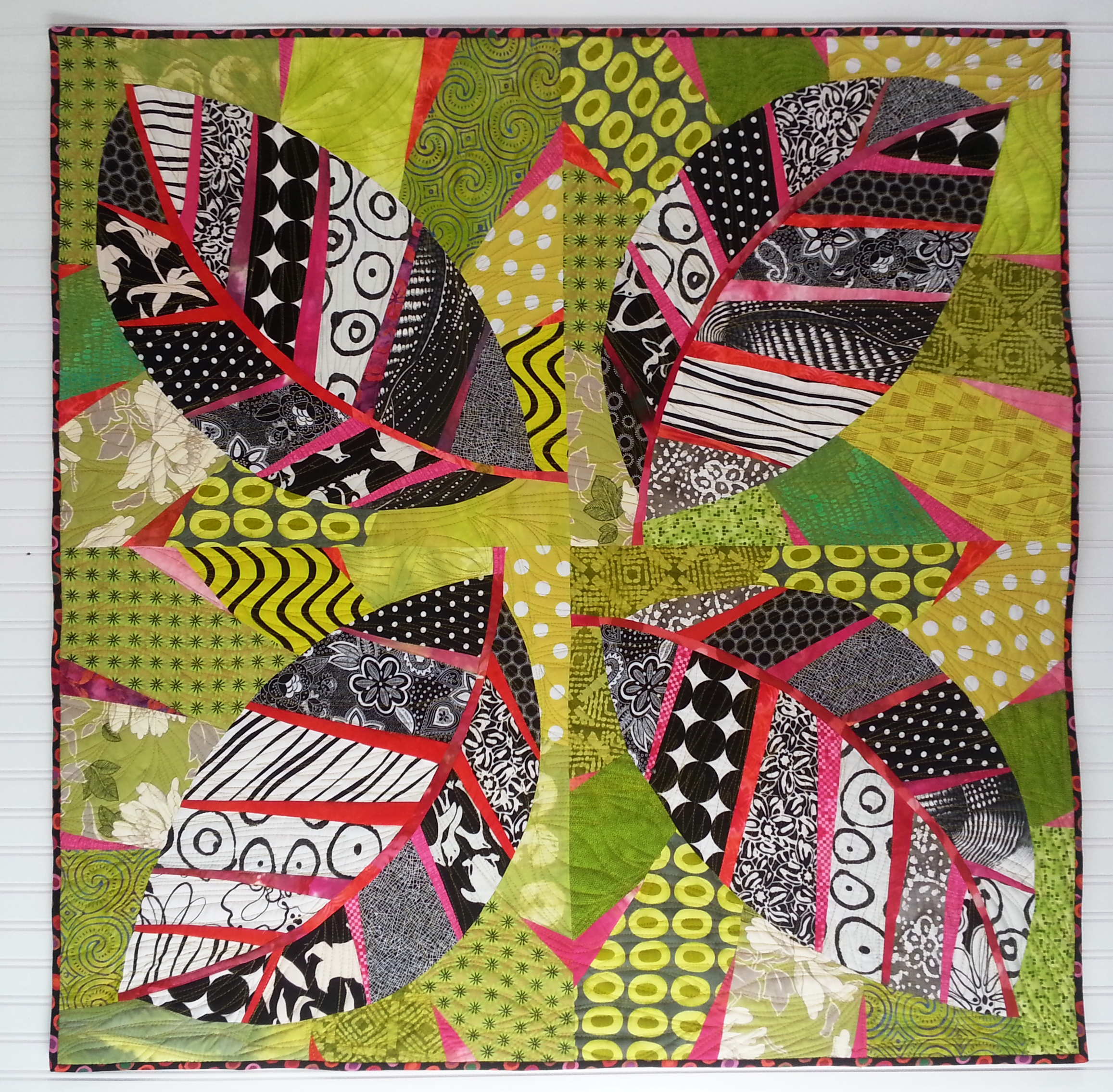 Pat brought to the workshop two other examples of her "New Big Leaf." Here is the one-block version made with some of her own hand-dyed fabrics . . .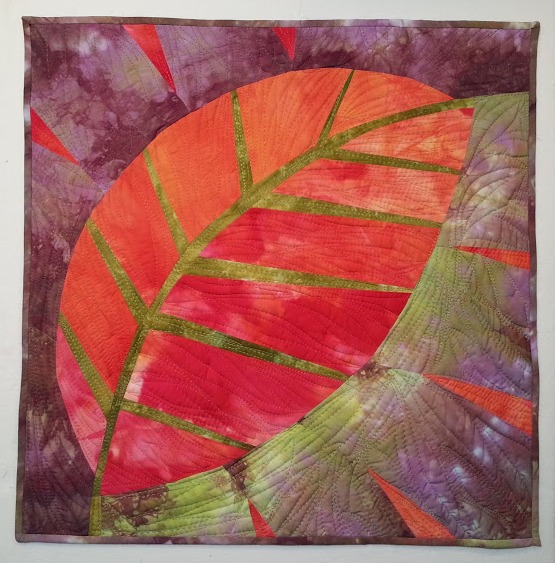 . . . and a four-block version in commercial fabrics: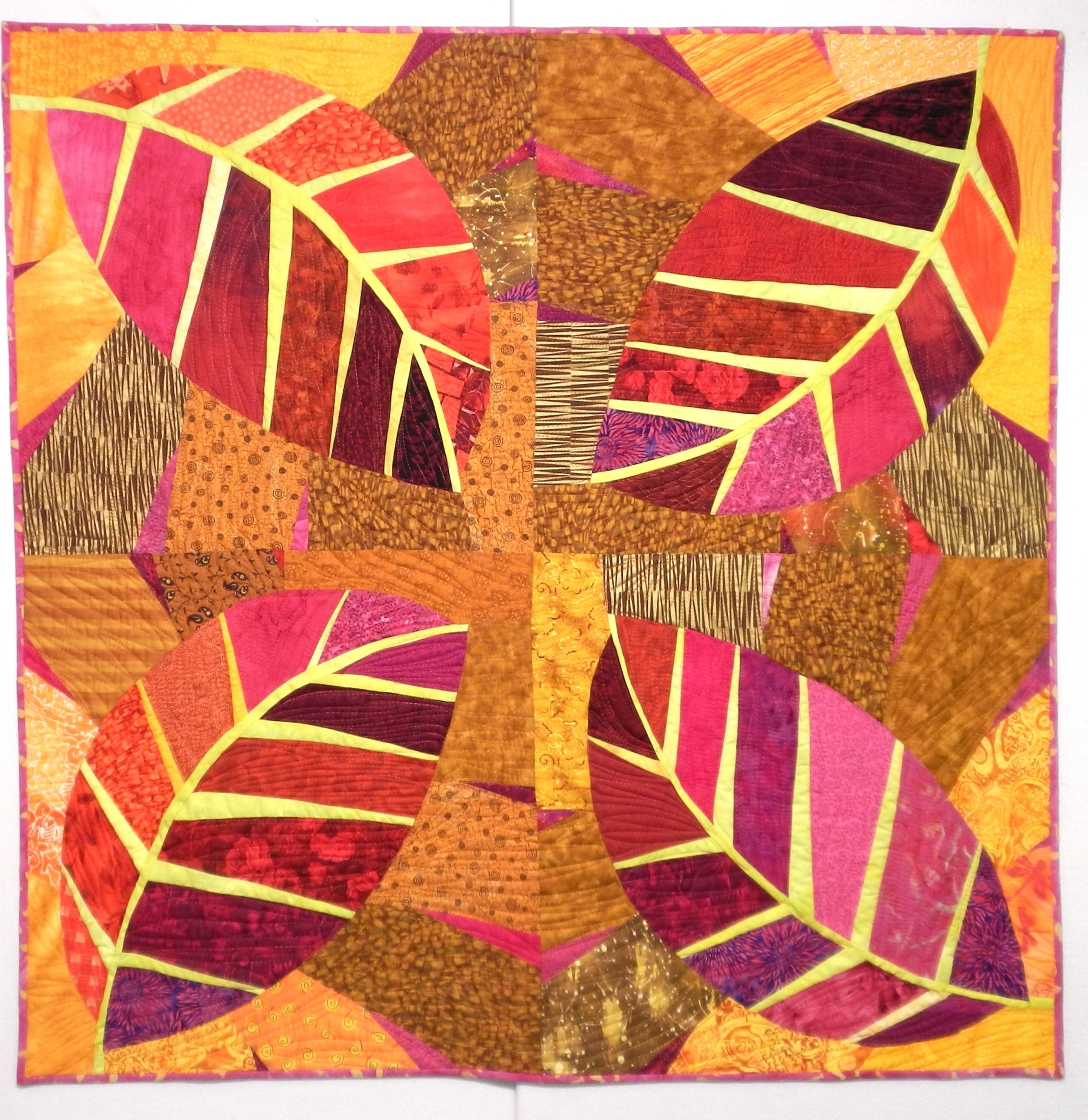 Here's Pat during the workshop talking about her quilt: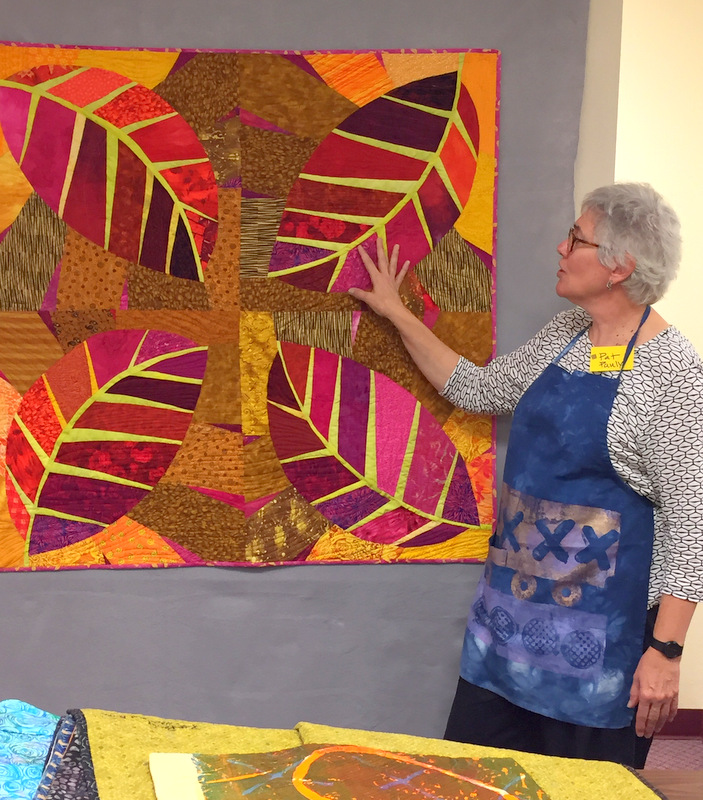 After studying her samples in advance, I decided to make a single block using batiks from my stash. I brought a stack of batiks to the workshop and got to work. Here is my leaf in process: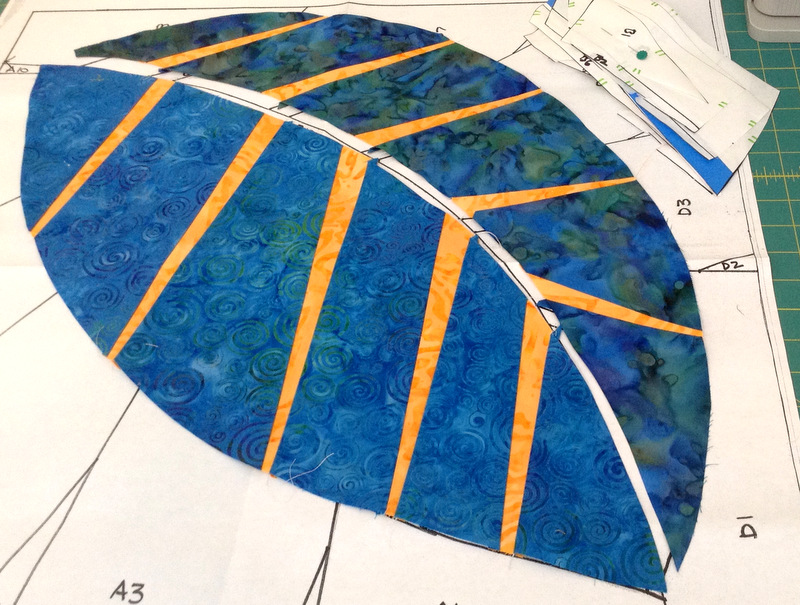 The orange batik I brought for the veins of the leaf turned out to look a bit faded. My friend and fellow MPS guildmate Vickie generously gave me some of her own brighter orange batik to jazz up my leaf. Thanks, Vickie!
At the workshop I auditioned several purples and greens to fill the areas around the leaf. When I got home I started to second guess my choices: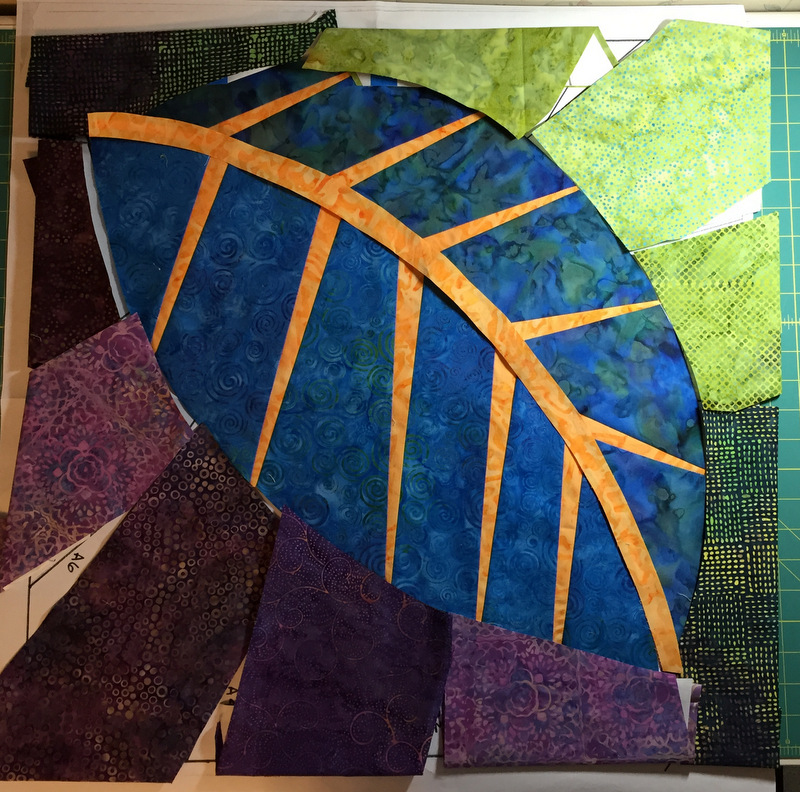 I'm going to replace those two lighter purple pieces with ones that are a bit darker. I want the outer pieces to blend more so that the leaf remains the focus of attention.
Yes, I'm liking this better: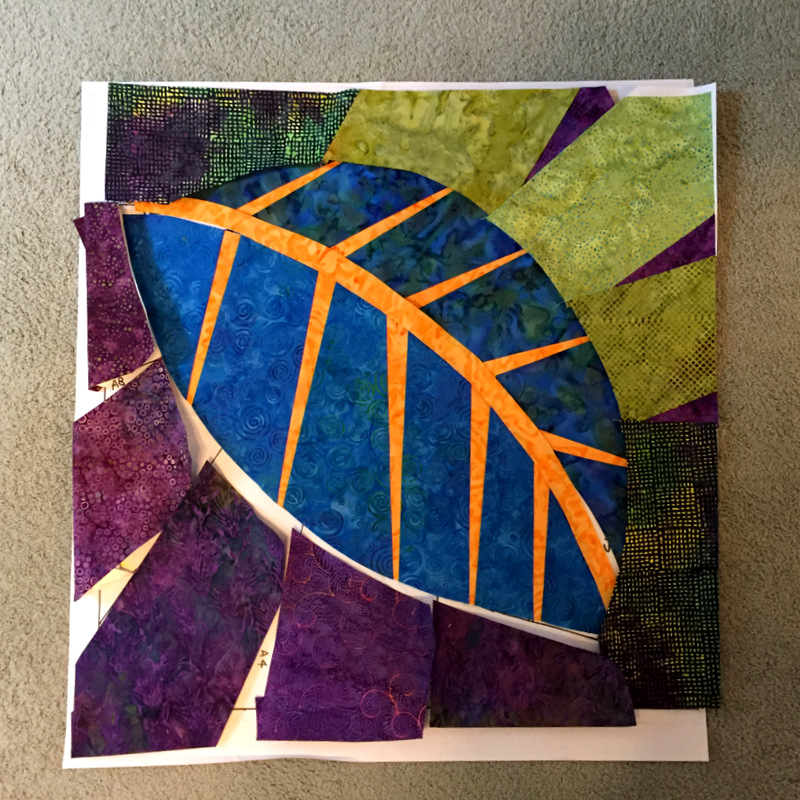 I'm liking it even more with the little wedges of color in the outer pieces: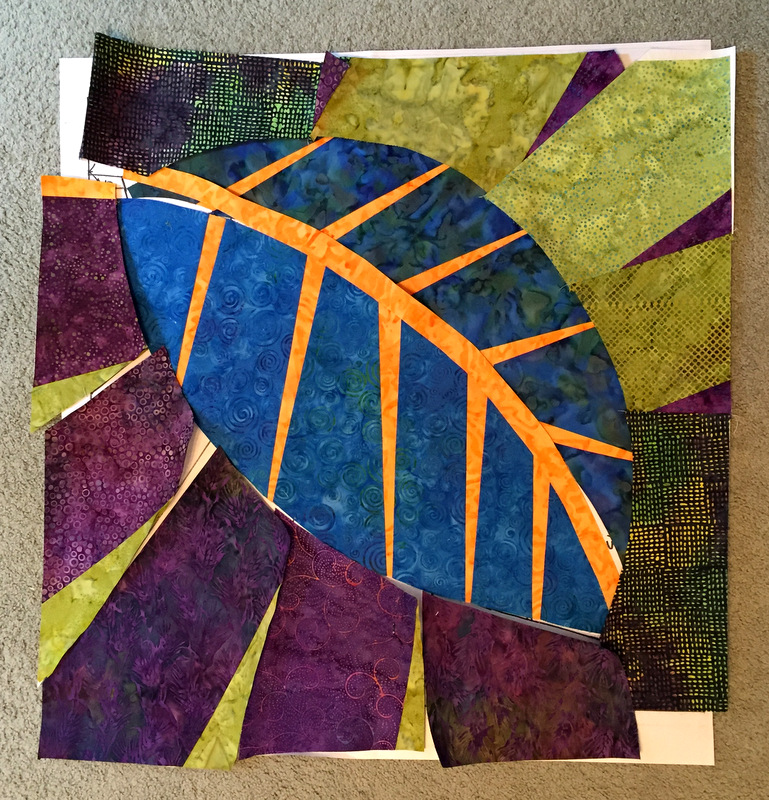 Slowly but surely, my "new big leaf" is coming together.