This is Part Two of a two-part post on what I accomplished in my sewing room during 2015. Part One featured my finished quilts (unquilted tops don't count) and can be seen here. Most everything else qualifies as a Pretty Little Thing, so let's take a look at the Pretty Little Things I made in 2015:
This 9″ x 41″ reversible runner was made for my sister Diane's living room to cover a "seam" created when two small chests were placed back to back to make a larger unit: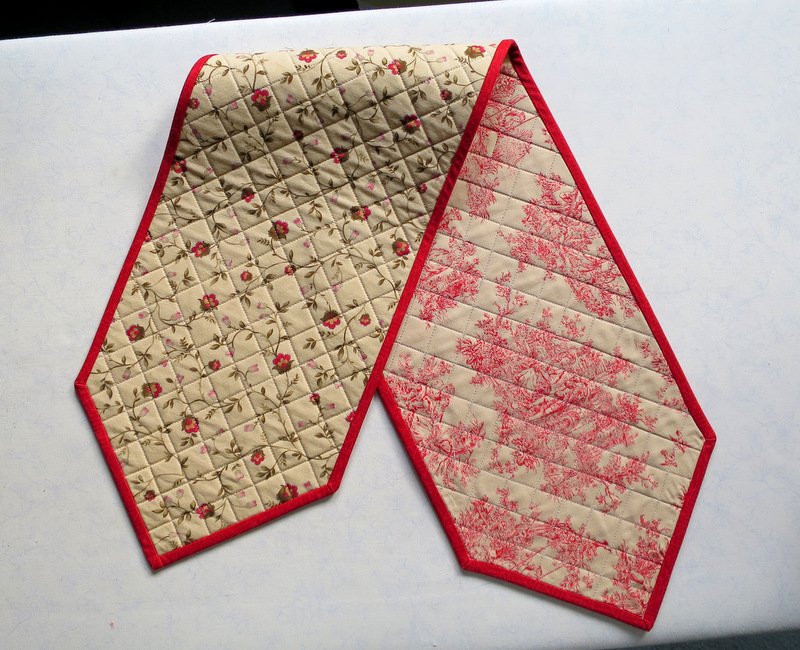 Here is the runner in situ in her living room in Atlanta: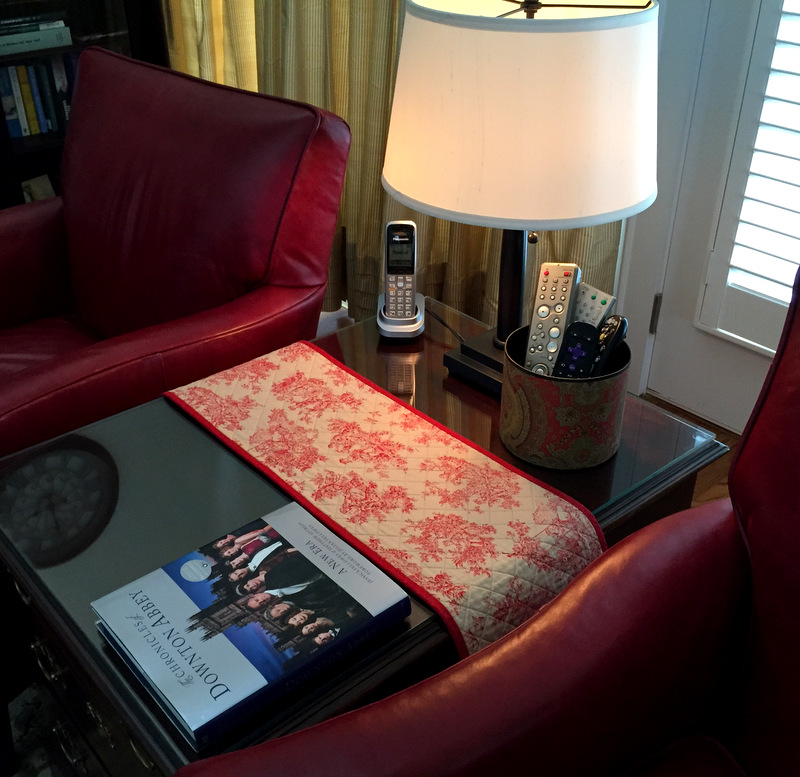 To celebrate the spring birthdays of my friends and fellow Quisters (Quilt Sisters) Deborah and Peggy, I made these fabric baskets based on the 1 Hour Basket Tutorial from Hearts and Bees. The baskets measure about 9½" wide, 6½" tall, and 5½" deep.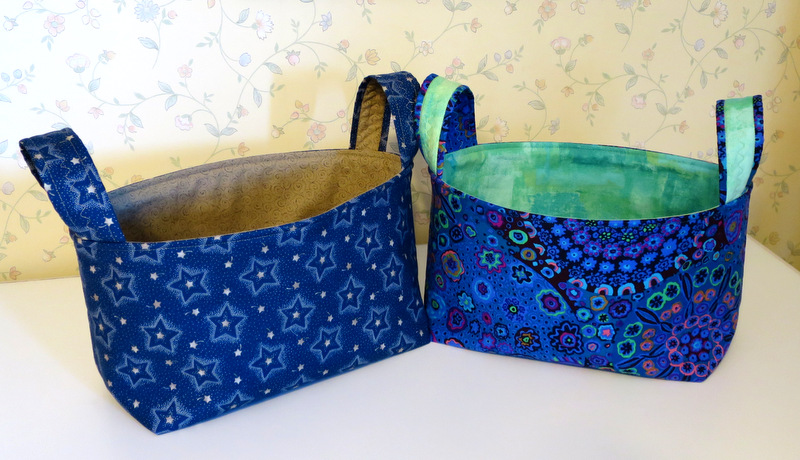 Pillowcases! I make several every year. Here are cases I made as a hostess gift for my friend Anna in Paris . . .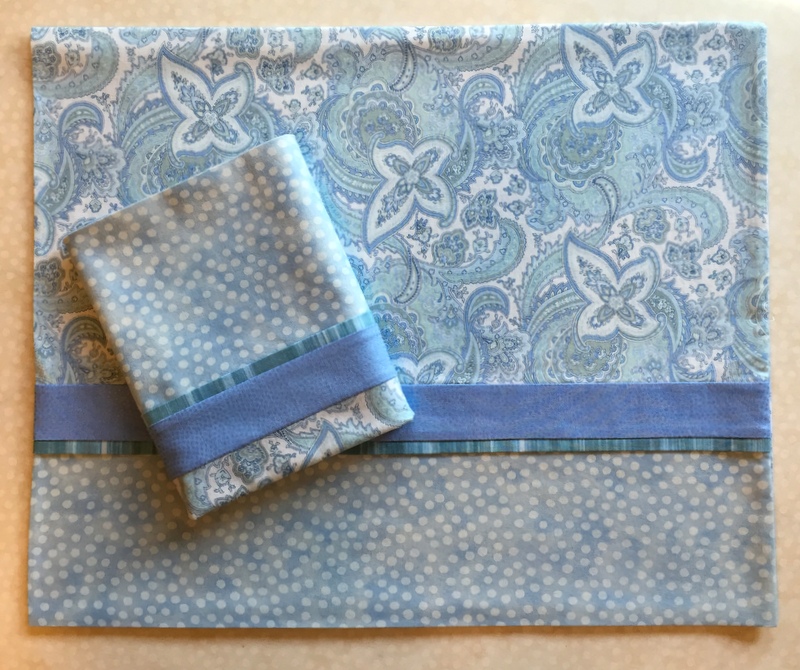 . . . and a pair made for the Portland White House: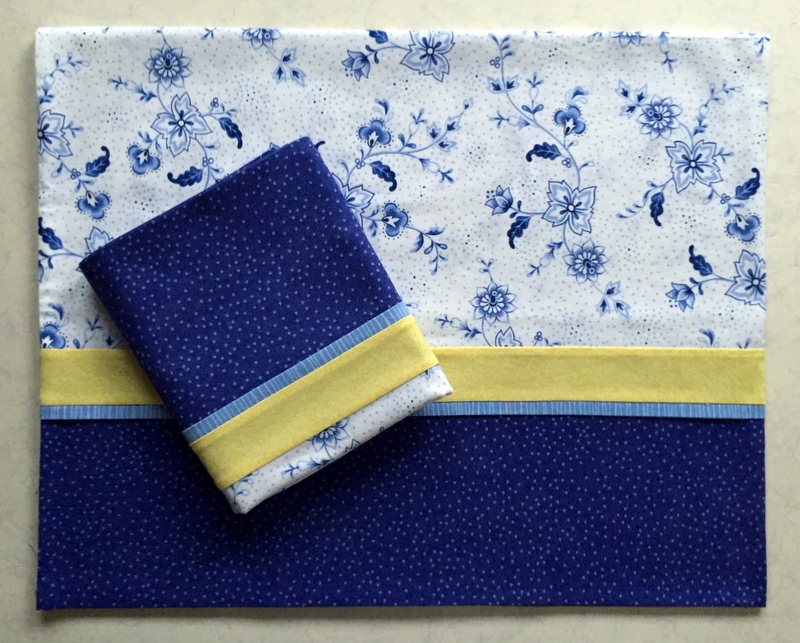 Of all the pillowcases I have made for my own home, these are the ones my husband likes best.
My sister Diane commissioned me to make a pair of pillowcases to give as a hostess gift to friends in Maine: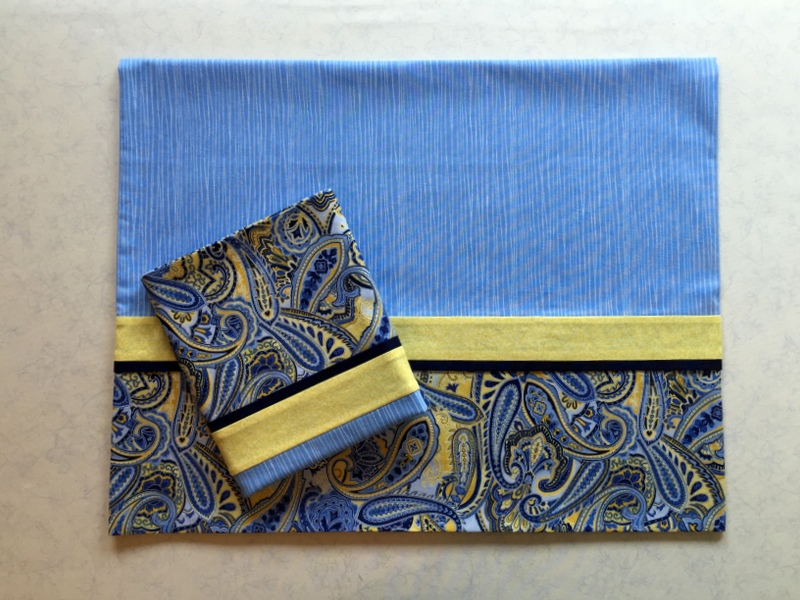 Her friends have a darling little terrier named Lucy who got her own little pillowcase (and pillow). It measures 6″ x 12″ and goes in her doggie bed: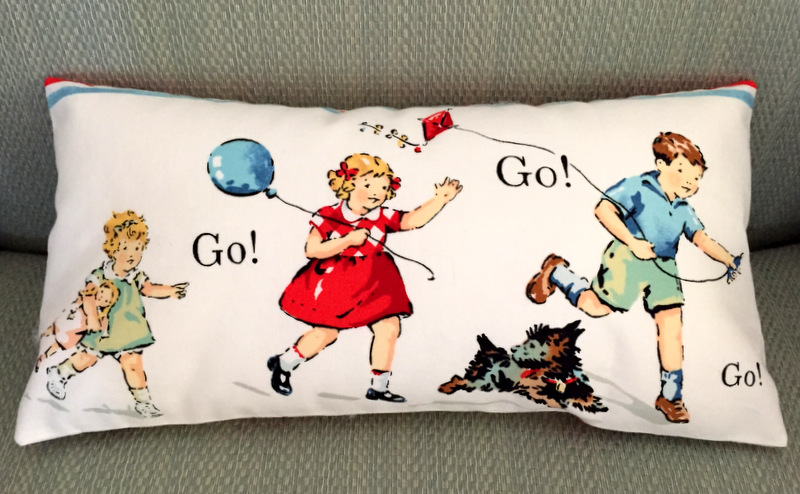 This sewing-themed fabric became a singleton pillowcase for me to take to Quilt Camp: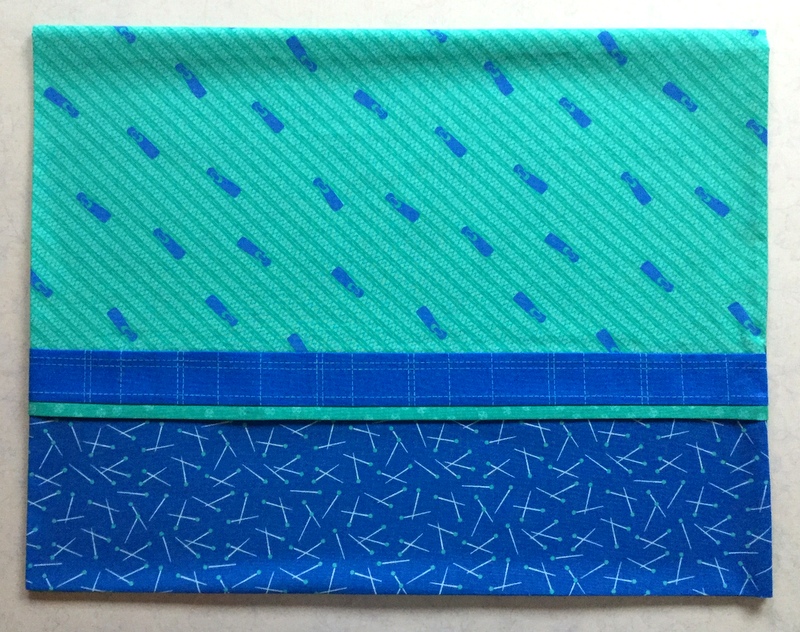 I drew my sister Diane's name in our annual sibling draw for Christmas. When I asked her for ideas on what I could get her, she said, "Dawn pillowcases, of course!" I made her these king size pillowcases from my batik stash: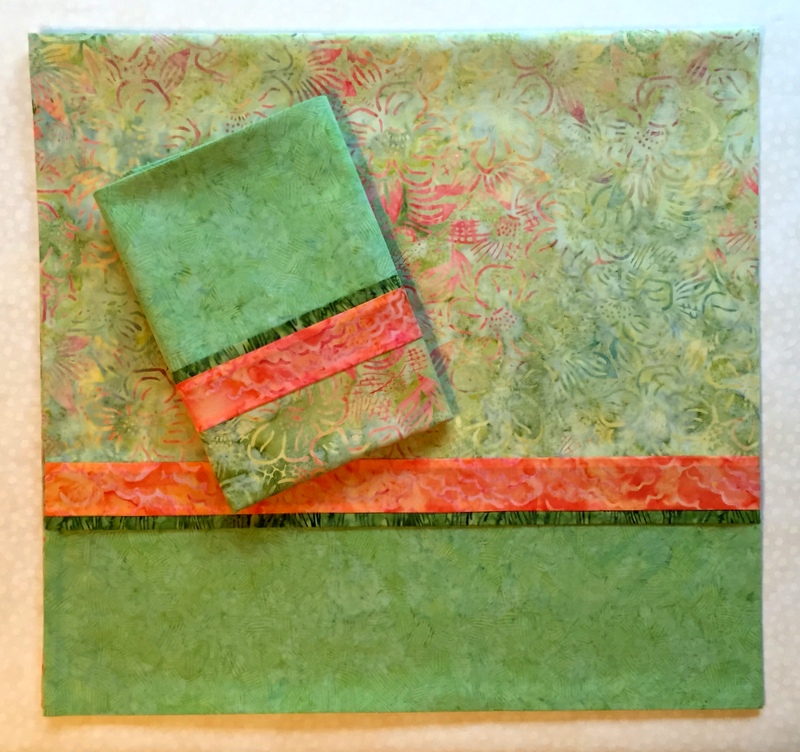 By the way, all of the pillowcases above were made following my tutorial, Perfect Pillowcases.
For the annual fall Open House at the Pine Needle, the quilt shop where I teach, I made these Cozy Flannel Armchair Coasters, inspired by coasters bought at a craft sale 30 years ago: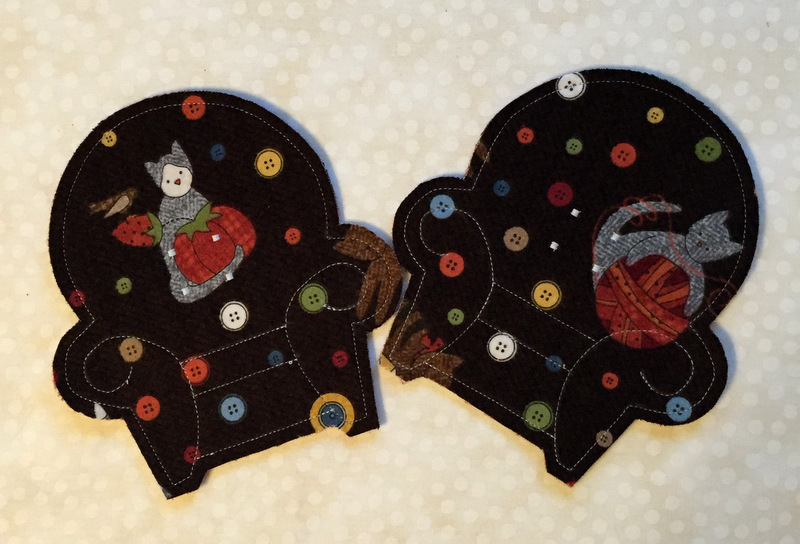 The coasters are reversible. Below are the backs of the coasters you see above. Just for fun I changed orientation of the herringbone weave: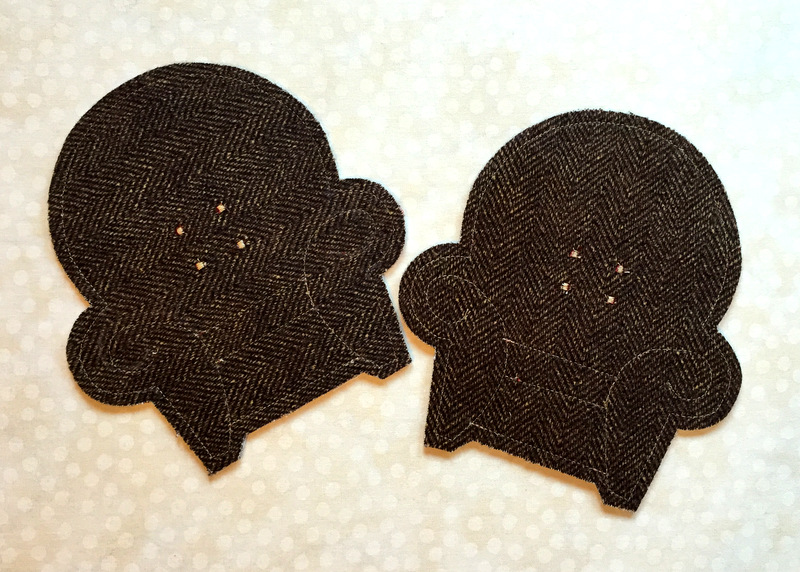 The coasters were a big hit so I made some more as gifts. My friend Beth got these for her birthday in her favorite colors . . .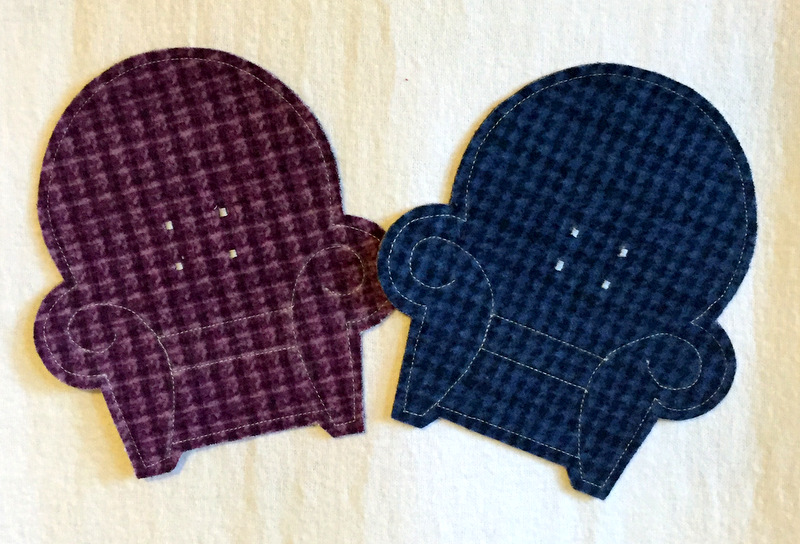 . . . and I tucked in this set of four as part of my sister Diane's Christmas present: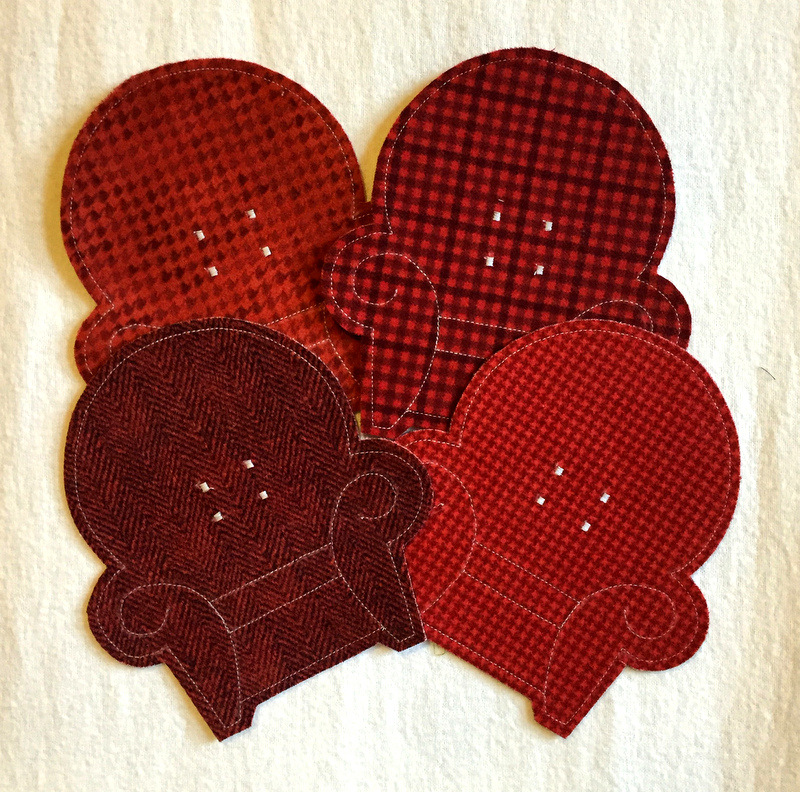 My last non-quilt project for the year isn't small and didn't get made in my sewing room but I'm including it here anyway. It's the two-fabric tablecloth I made for my sister Diane's dining room while visiting her over Thanksgiving: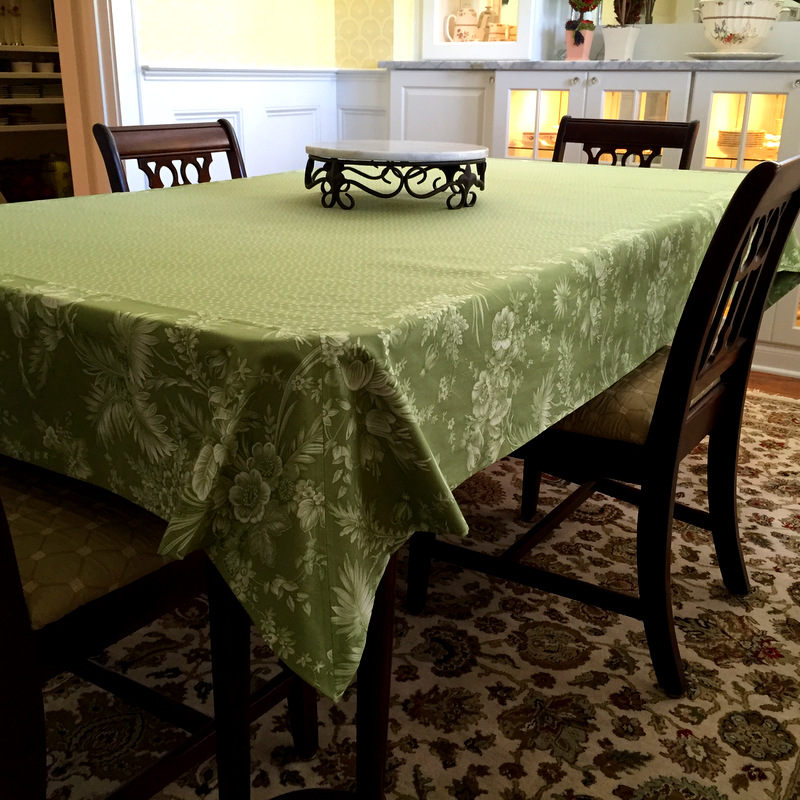 The tablecloth goes with the 16 mitered-corner napkins I made for her a couple of years ago out of the same large floral print used in the border. Here's one of those napkins in a place setting: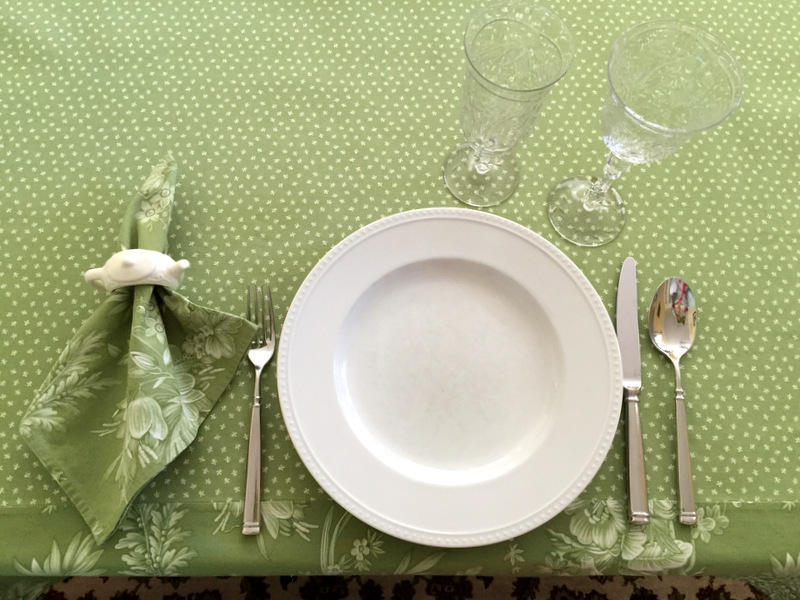 Oh, there's a tutorial for those napkins, too: Make Mine Mitered.
How satisfying to have a visual record of what I made last year! Thanks so much for taking this look back with me. And now it's time to head back to my sewing room and get started on my 2016 projects.
Avanti!