As Yogi Berra would say, "It's deja vu all over again." Block 9 of Reach for the Stars is finished, but not without a last minute change – just like Block 8, which I wrote about in my last post. I've been working on this sampler quilt since last fall, when Quilter's Newsletter began a seven-part series with the Oct./Nov. 2013 issue.
As soon as I saw the original Block 9 (shown below) I knew I would be tweaking it a bit.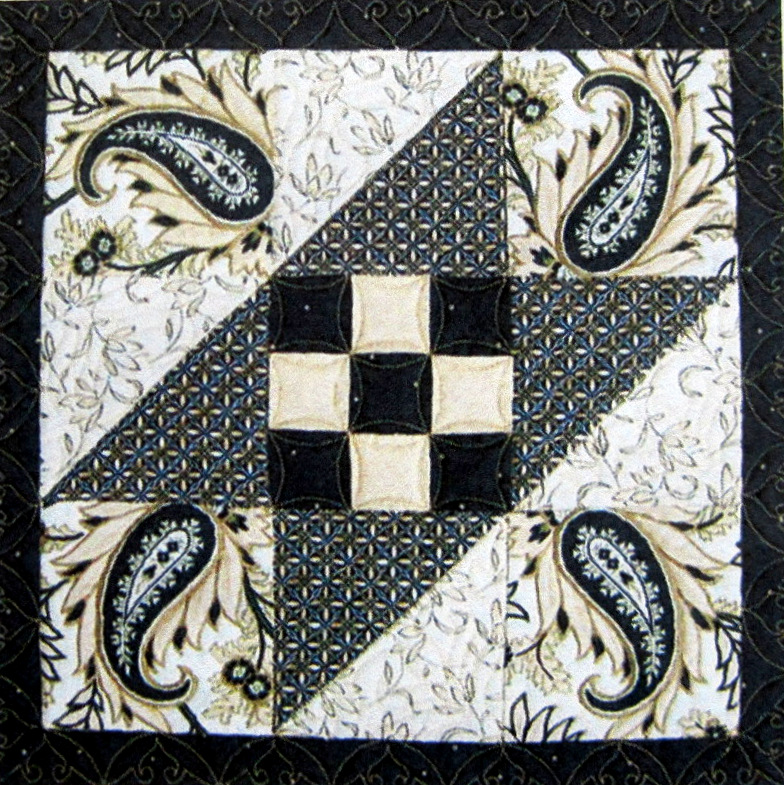 Copyright Quilter's Newsletter. Used with permission. Photo by Melissa Karlin Mahoney.
I liked the fussy-cut corners and center nine-patch but the asymmetry of the block bothered me. Since the quilt features stars in its center medallion and among its 14 blocks, I decided to include a star in this block.
Here is my revised Block 9 up on the design wall, with the nine units ready to sew together: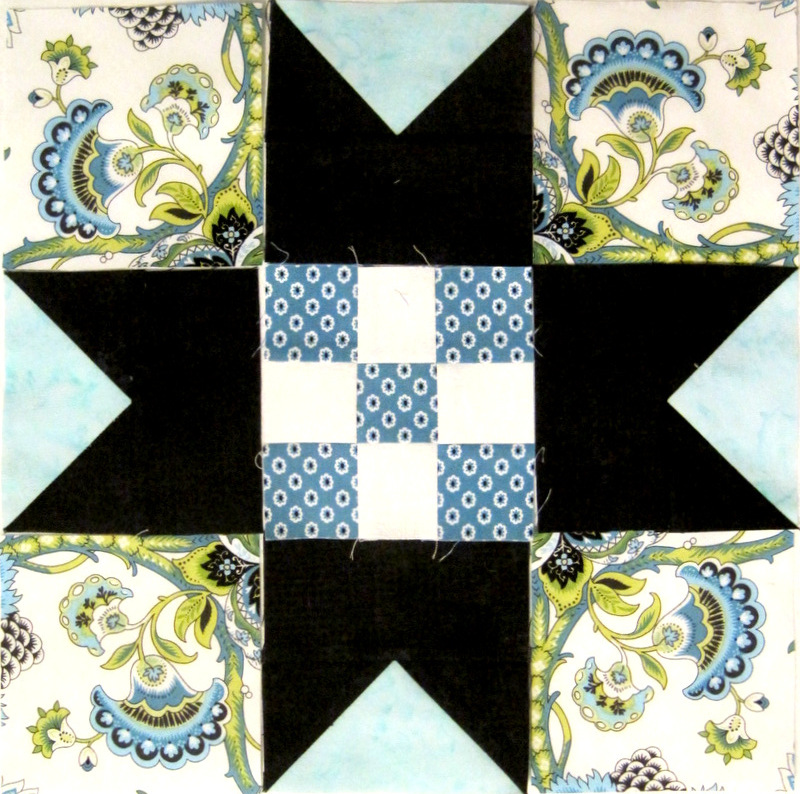 I wasn't quite ready to move the units to my sewing machine, however. There was something about that block I wasn't loving. On a hunch I cut a little square of black fabric and stuck it the middle of the center nine-patch. I liked the effect so much that I remade the nine-patch. Then I sewed the units together.
Now take a look at my block: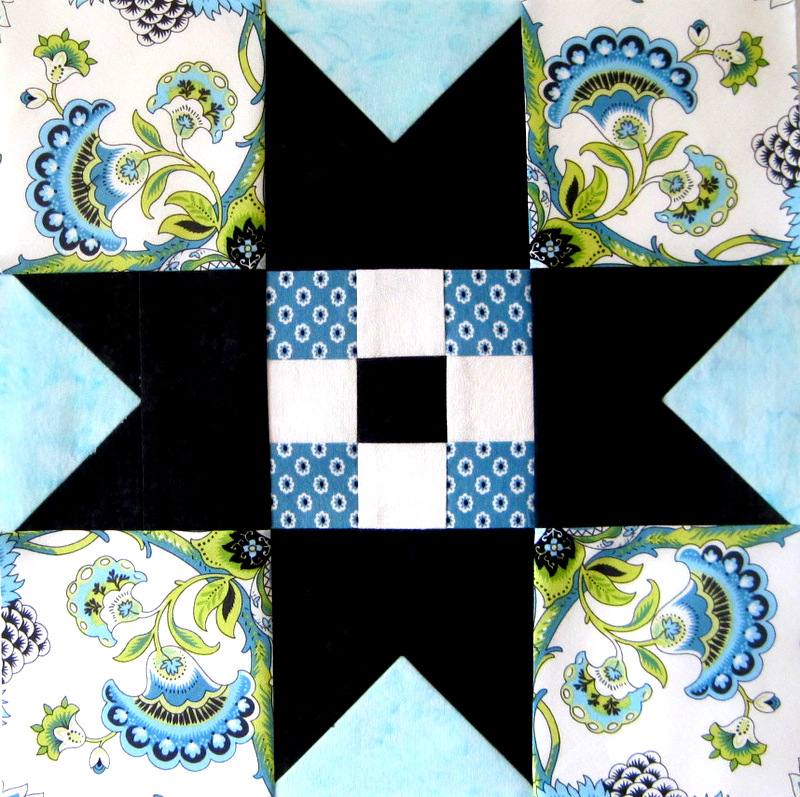 It needed that, yes?
And here it is on point, as it will be in the finished quilt: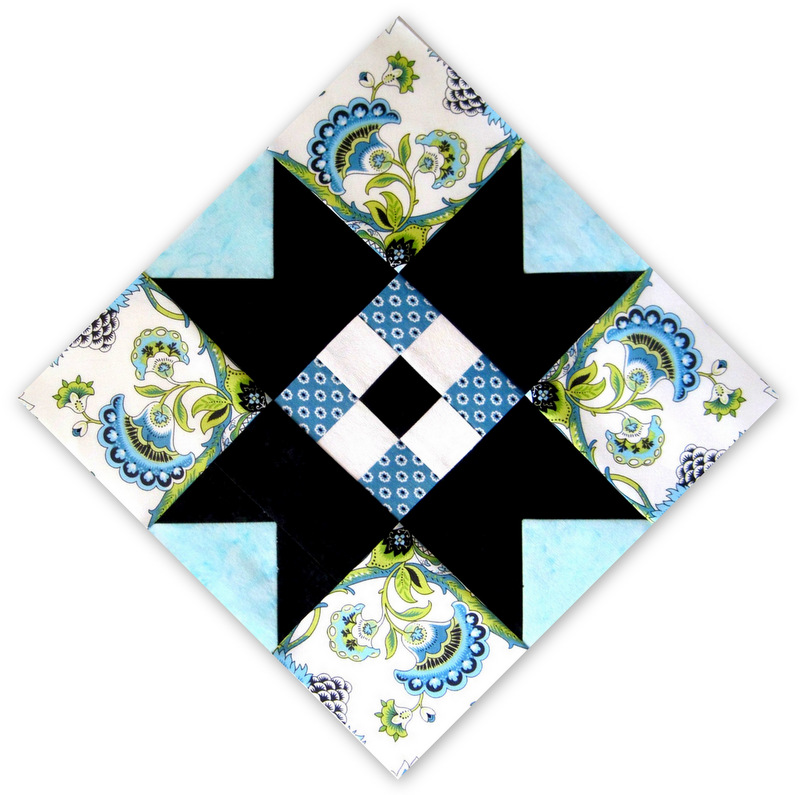 An overview of my progress so far: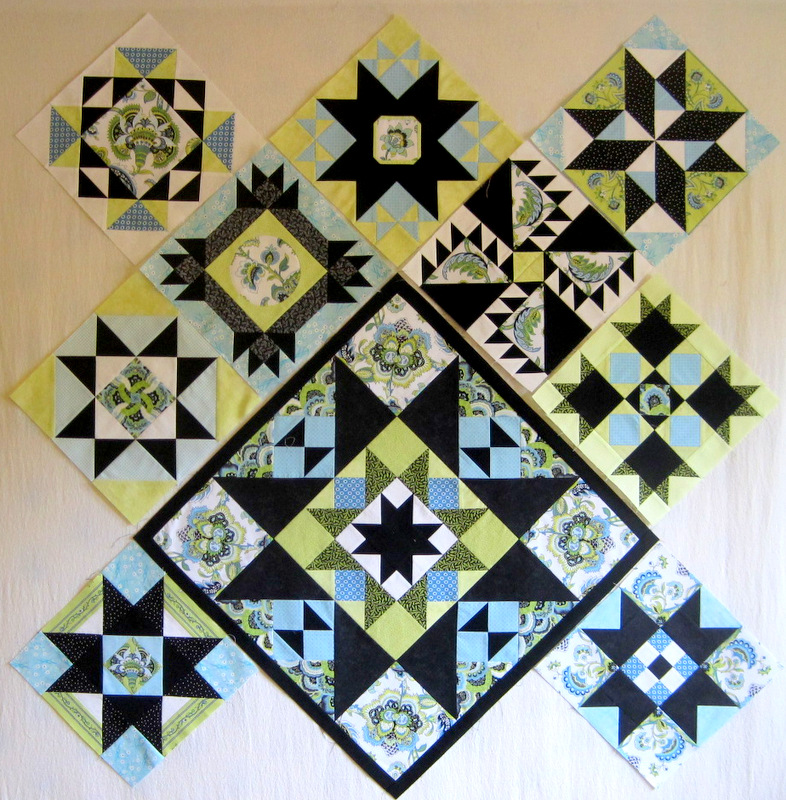 Next up: sashing strips around each block and a second sashing strip around the center medallion. I should be able to get that done before the next issue of Quilter's Newsletter arrives with information on Blocks 10, 11, and 12.