In my last post I commented on the issue with my latest quilt, Billie's Star, not being perfectly square. Before quilting it measured 57″ square. After being quilted and bound, it finished at 56″ x 55." The discrepancy was caused by the motif I chose, a wavy design across the horizontal surface of the quilt that caused the quilt to draw up more lengthwise: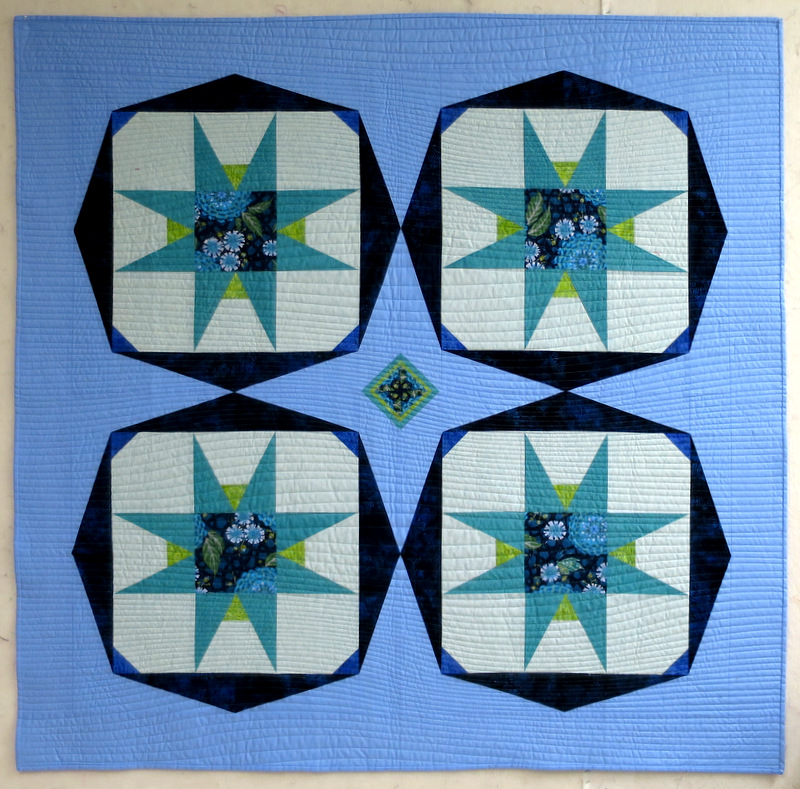 Instead of trimming my quilt square before binding, I opted to keep the outer border strips the same size. In retrospect that may have been a mistake. I could easily have trimmed ½" off the two long sides so that the quilt finished at 55″ square.
Should I have done that? Would anybody else (besides my obsessive compulsive self) even notice that the border strips weren't the same size?
Now I am wondering: how do other quiltmakers deal with this discrepancy? I would really love to know.