Last week was remarkable for the amount of time I didn't spend in my sewing room. The week was completely taken up with appointments, errands, holiday shopping and decorating, a couple of parties, and — it must be admitted — way too many Scrabble games.
At least I got the blocks put together for my Season to Taste table runner:

I'm making a version of Season to Taste for each of the four seasons. This one is the summer version, and I'm going to call it Sun Flowers. The pale gray background fabric (from the Painter's Canvas line by Laura Gunn for Michael Miller) reminds me of a summer sky at first light.
The kaleidoscope blocks went together very easily but I am unhappy that the centers of the middle and bottom blocks don't match exactly. It appears a couple of the repeats were just a smidge off when I cut through the eight layers of my focus fabric. With a kaleido block, being off even a sixteenth of an inch can make a difference.
Since Sun Flowers is destined to be a wall hanging, I'm going to place a vintage yellow button in the center of each kaleidoscope block. I auditioned a few buttons in my collection: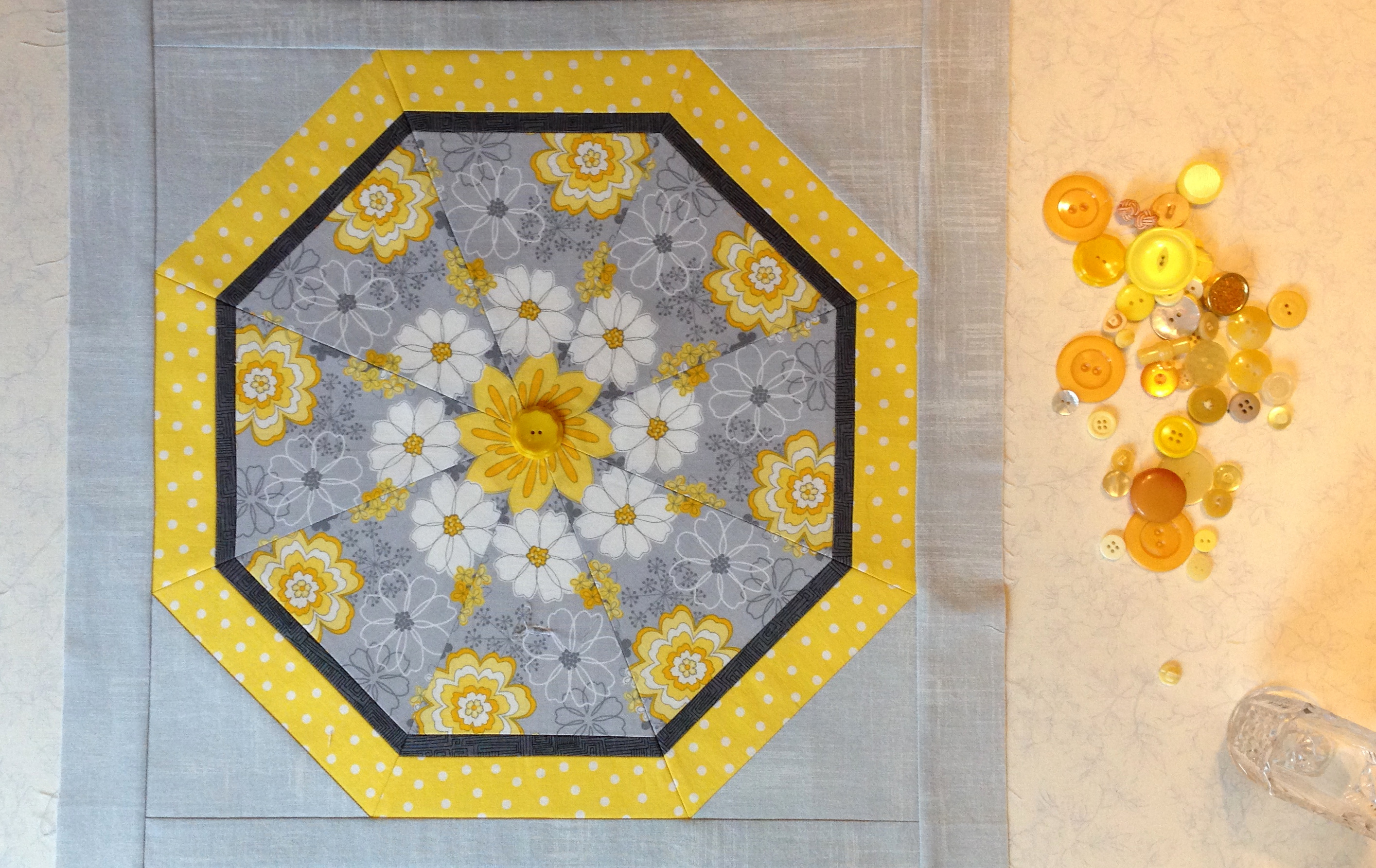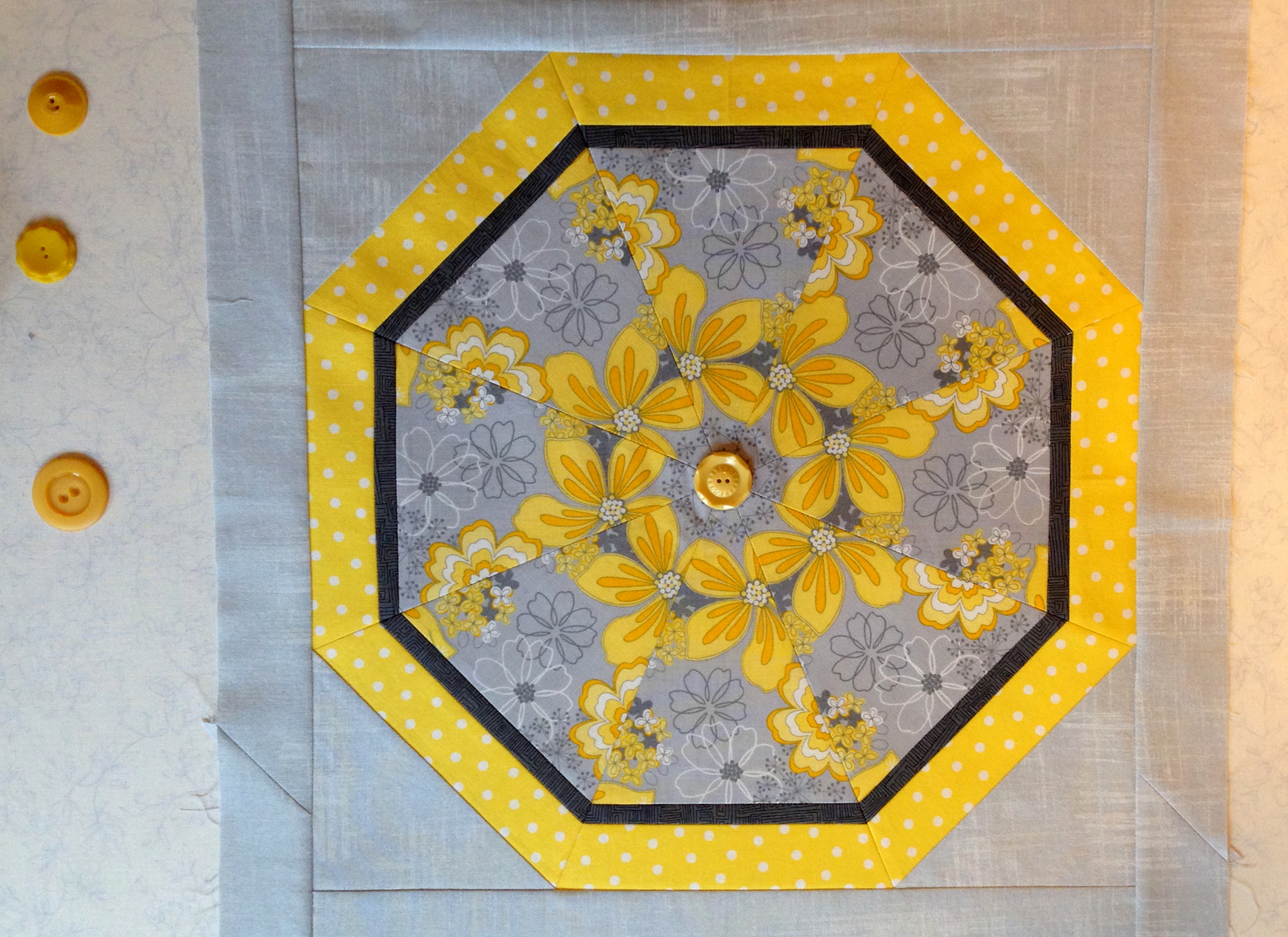 I'm going to pretend that adding the buttons was a design choice rather than a ploy to cover my cutting error. You won't tell anyone, will you?