I'm late to the party. At the beginning of summer Thelma of Cupcakes 'n Daisies started a Sew-Along in which participants could make any design using the Quick Curve Ruler (QCR) by Sew Kind of Wonderful. No rules, only the goal of completing the project by Labor Day.
I knew right away that I wanted to join Thelma's Sew-Along. I'm a huge fan of Sew Kind of Wonderful patterns, designed by sisters Jenny Pedigo and Helen Robinson. They recently designed some patterns for Cut Loose Press, and this one, Dancing Churndash, caught my eye: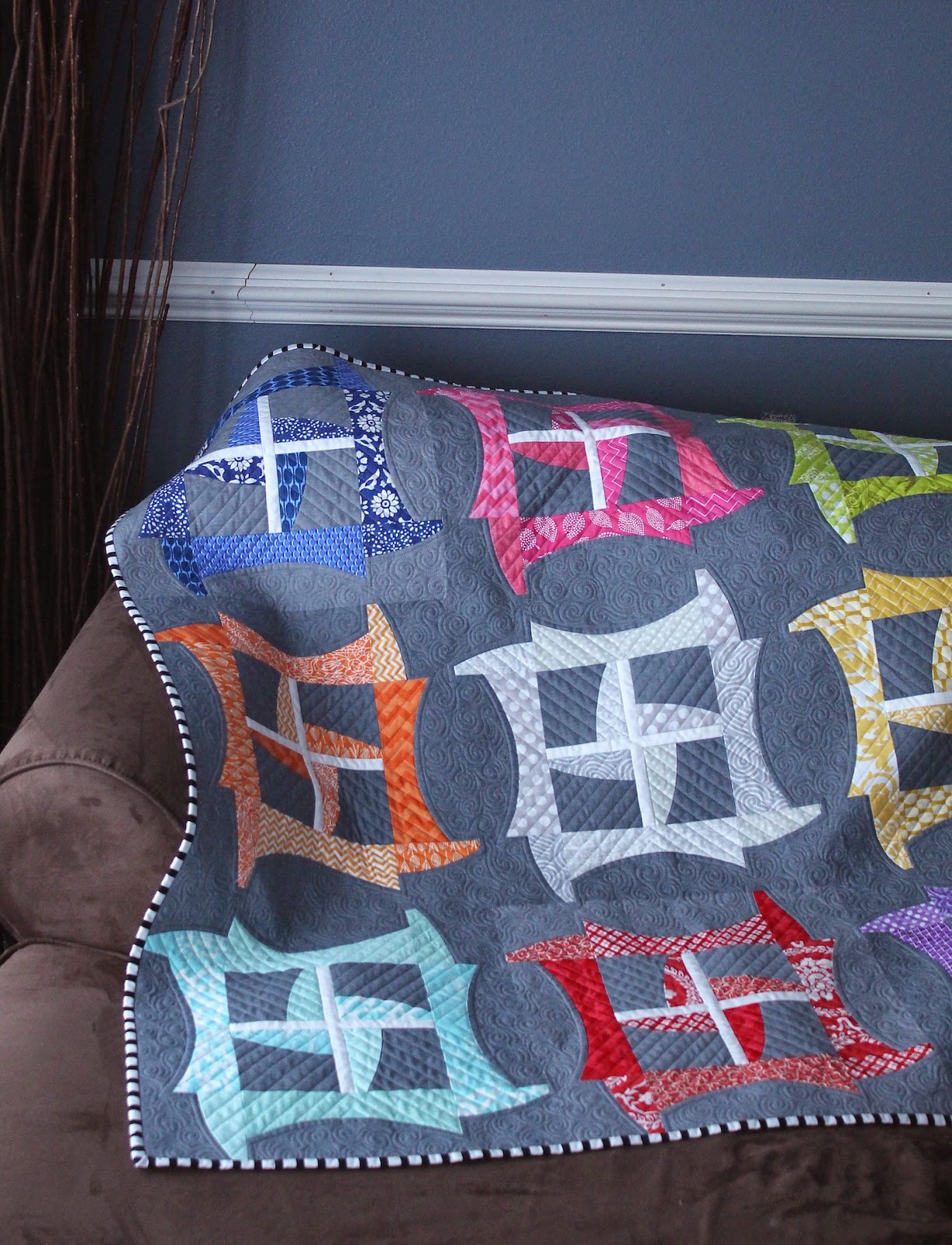 (Photo used with permission.)
Do you recognize the classic churn dash block? Helen and Jenny gave it a playful contemporary spin. I couldn't wait to make it. The only problem was that the pattern wasn't yet available when the Sew-Along began in June. Last week the patterns came in at the Pine Needle and I quickly scooped one up.
Like Thelma, I always make a test block before embarking on a project. Here is my test block: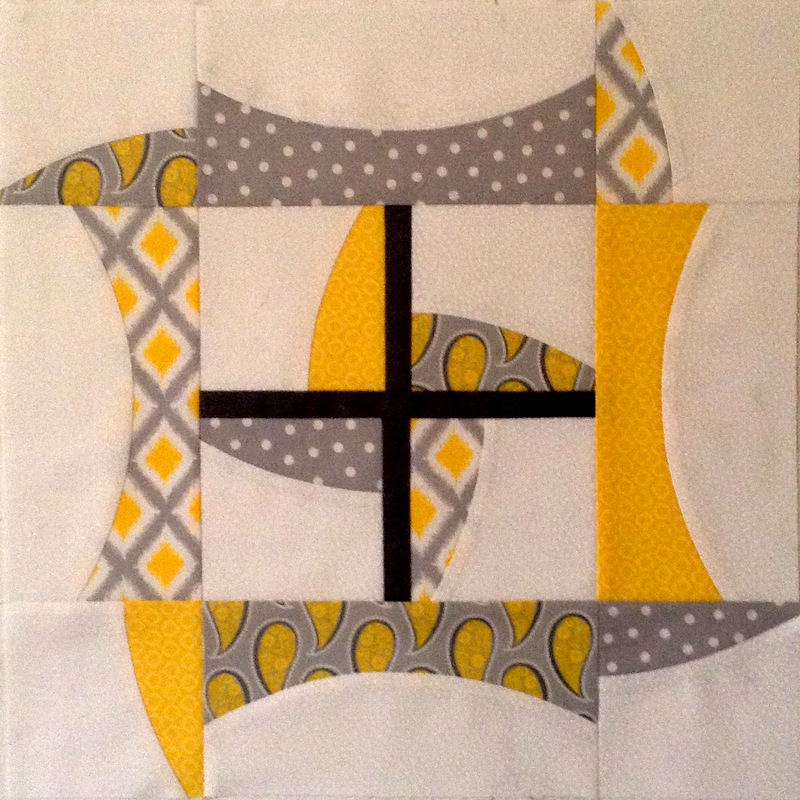 I'm using several fabrics from the Gray Matters line by Camelot Cottons plus some other greys and yellows in my stash. I reversed the values in Jenny and Helen's version; my background is white and the narrow center strips are dark.
For the narrow center strips I used a Daiwabo cotton sateen that gradates from medium dark grey at the selvage ends to very pale grey in the center. The strips are a little too dark, I think. I may replace them with strips cut a bit farther away from the selvages, hence lighter.
Even so, I'm happy with my test block. The pattern calls for a 3 x 3 grid of 15″ blocks, with the quilt finishing at 45″ square. I'm thinking about making a 4 x 5 grid so that my quilt finishes at 60″ x 75″ — a nice lap size. I might even put borders on it to make it larger.
Thelma has already finished her Quick Curve Ruler quilt top, and so have a few others who joined her Sew-Along. Despite my late start I should be able to get my quilt top done before the deadline. After all, Labor Day is still five weeks away!