. . . coming to you from the streets of Portugal.
It's been a week since we flew back to the states from Portugal. Fortunately, I have many memories and lots of photos to remind me of the delightful time my husband and I spent cruising the Douro River and the many shore excursions we took to medieval hill towns and modern cities. Everywhere we went, images appeared that made me think of quilt blocks, appliqué designs, and even free motion quilting motifs.
When we got to Lisbon, our final destination in Portugal, the amount of gorgeous tile work I was seeing made my head spin. These three designs were on the walkway outside our hotel:
This one was on the floor of the main entrance to the hotel: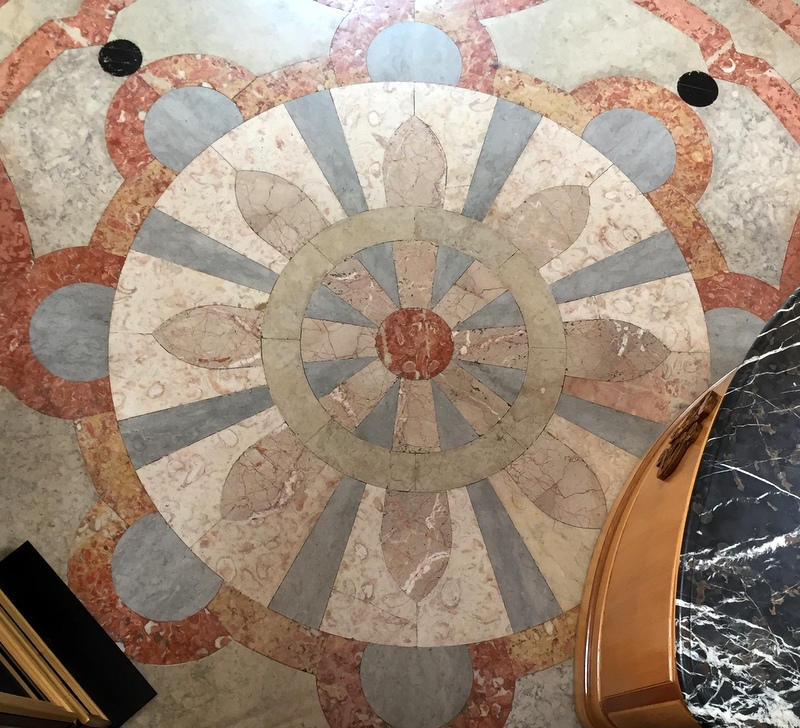 On the north bank of the Tagus River near the Monument to the Discoveries there's a huge tile wind rose and map of the world charting Portuguese explorations. The map is embellished by wonderful designs that would look right at home on a quilt: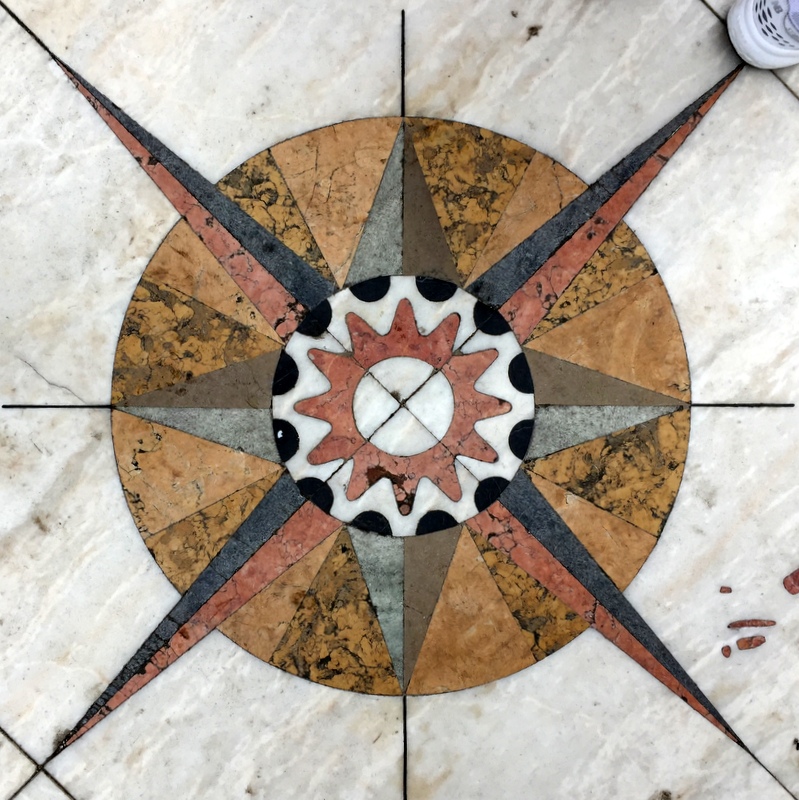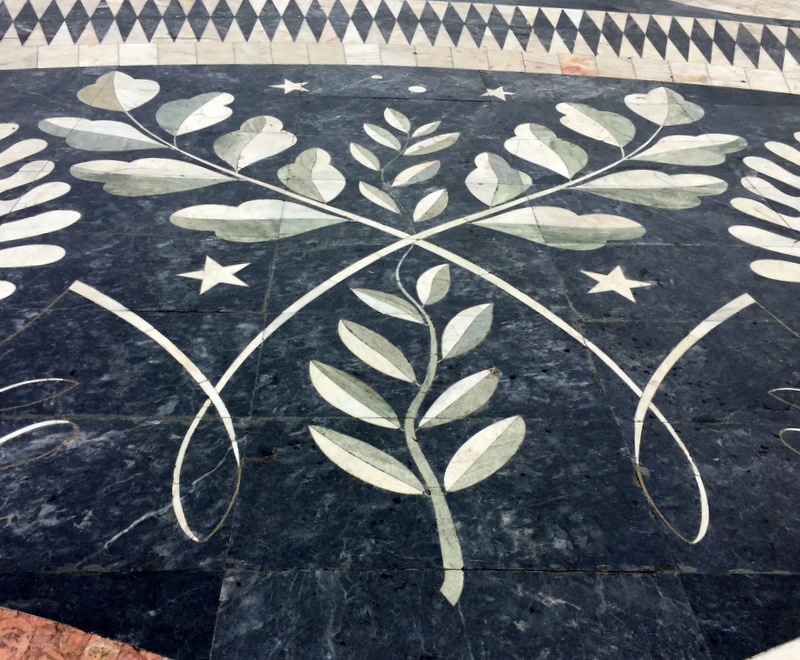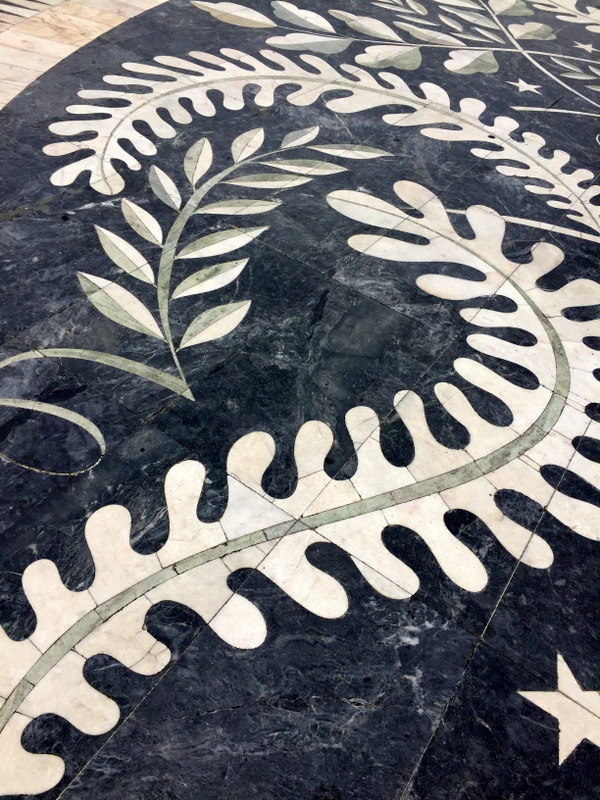 We visited the National Tile Museum dedicated to the azulejo, a glazed colored tile traditionally used in Spanish and Portuguese buildings. The museum houses examples dating from the 15th century to today. With the battery in my cell phone running low I took very few pictures but they're enough to give you a sense of what I was seeing: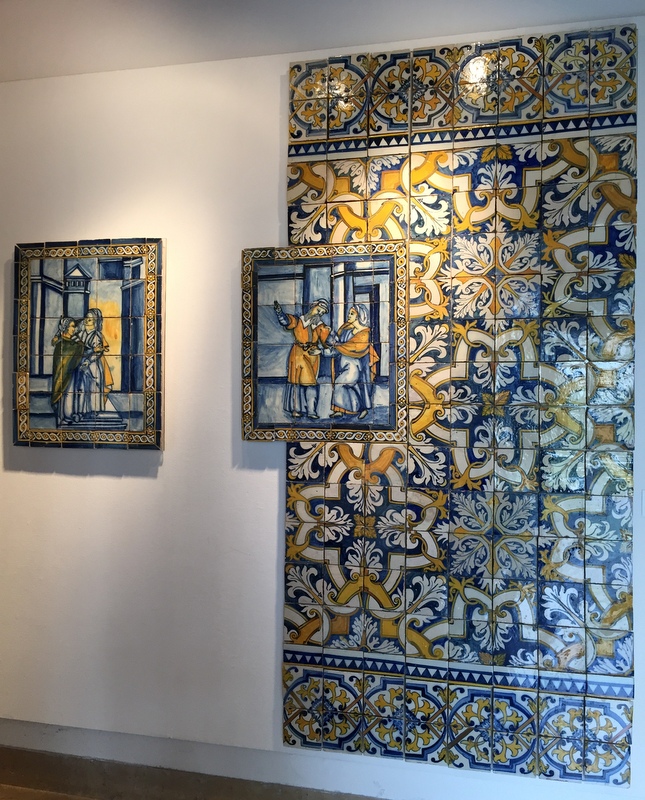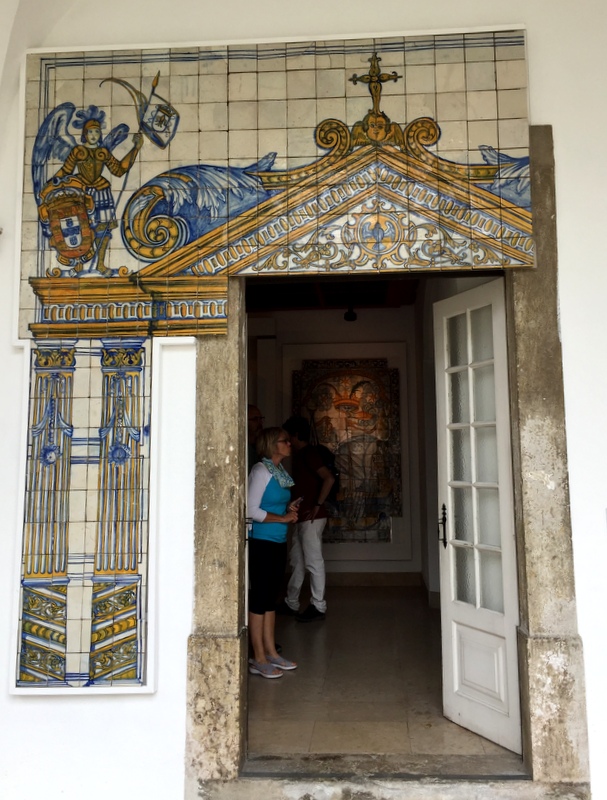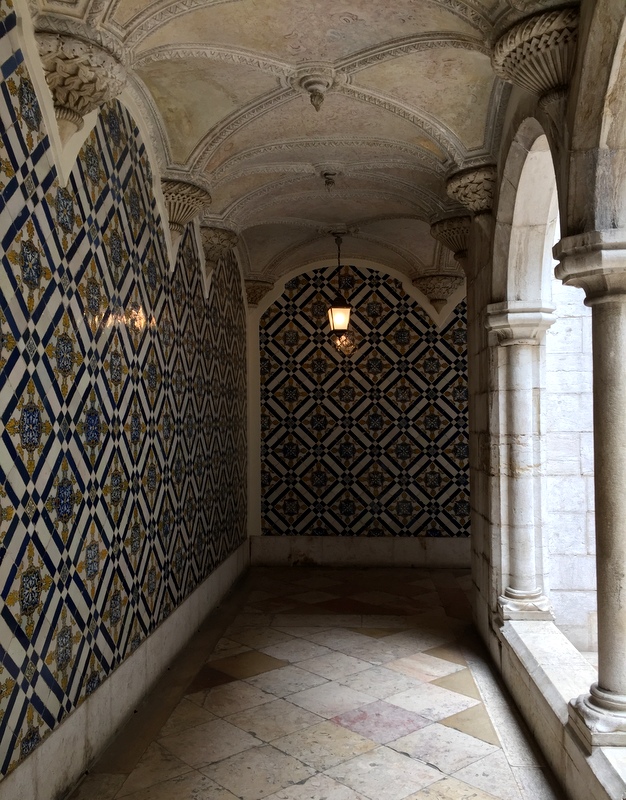 Tile work from the 21st century evoking a sampler quilt (a modern take on Dear Jane, perhaps?):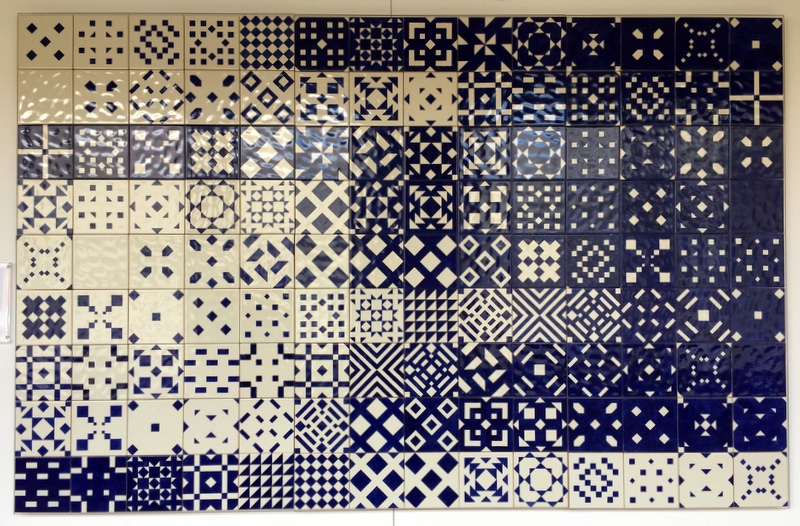 Half square triangles! Four-patch kaleidoscope blocks!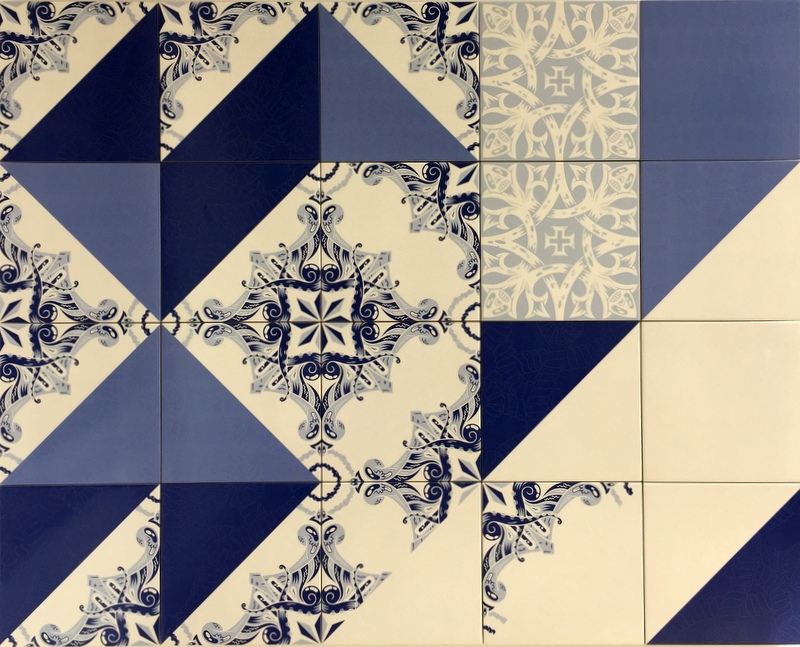 Inside the cafe at the museum: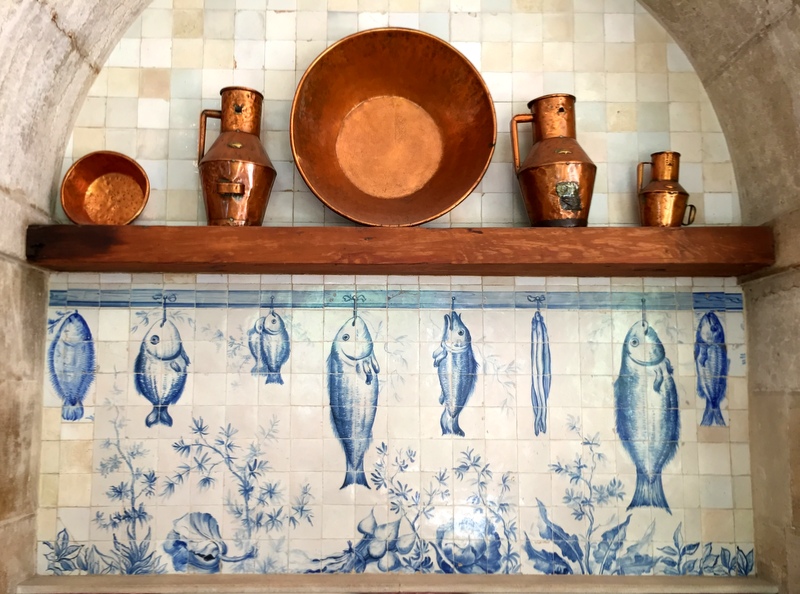 Looking for the restrooms? They're in this hallway: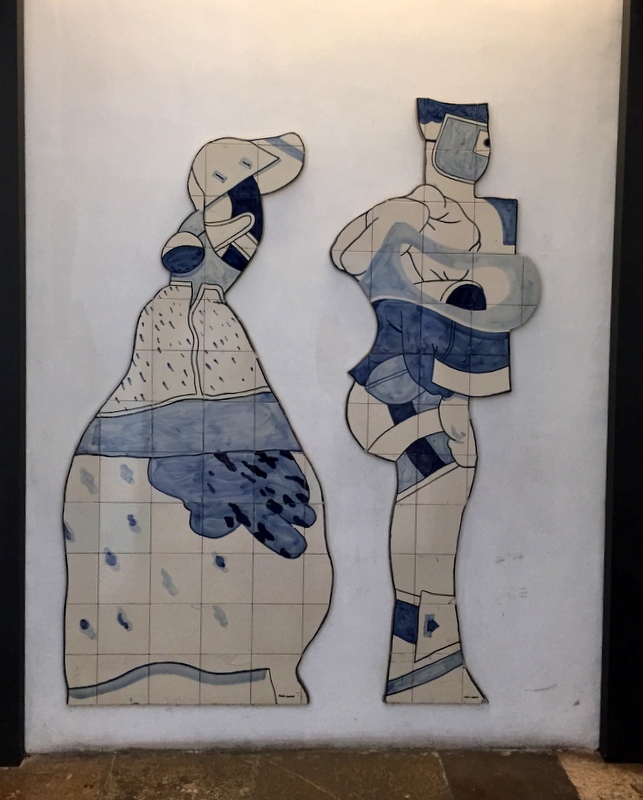 Taking a city bus back to our hotel, we spied more contemporary tile work that may well have been made by the same artists whose work we saw at the museum: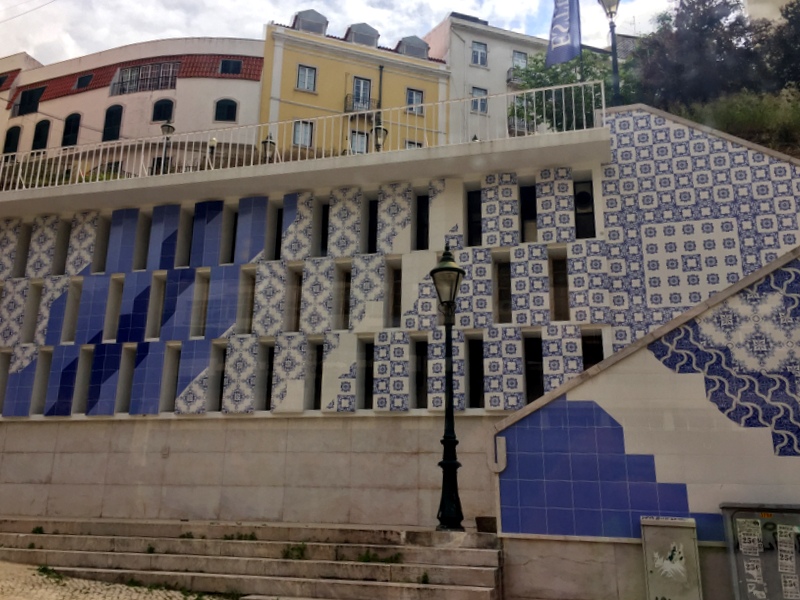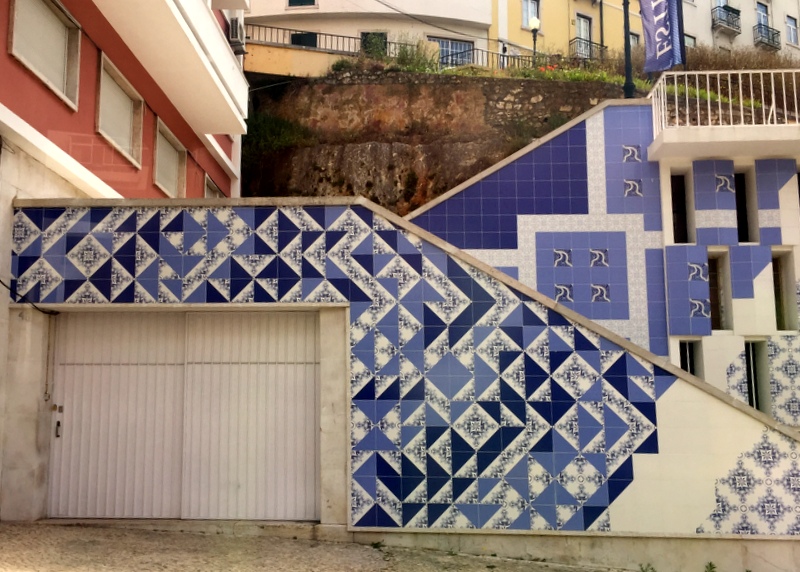 Looking at these photos makes me very eager to get back to my various and sundry quilting projects. I hope to have something to show you very soon.