Many of you know I started two long term quilt projects recently. One is a sampler quilt with lots of hand appliqué that's going to take me the better part of a year to make. The other is Cascade, the curved braid quilt designed by Victoria Findlay Wolfe. Cascade is a scrappy design calling for a multitude of fabrics. In preparation I bought quite a few quarter-yard cuts and fat quarters. That's something I rarely do, preferring to buy bigger cuts of yardage. In this case, I had chosen colors for my version of Cascade that aren't well represented in my stash: lots of neutrals and muted golds and greys.
Two days ago a new muted gray fabric with a subtle gold metallic finish came into my local quilt shop and I quickly snapped up a quarter yard of it for my version of Cascade. Then a funny thing happened. I went back to the shop yesterday and bought a lot more.
The reason? Idyllic, a quilt pattern by Corey Yoder of Coriander Quilts. I bought her pattern last year and have been casting fond glances at it ever since, trying to decide what fabric I might use. When I laid eyes on that piece of fabric, I could see it in this quilt.
Here's my test block: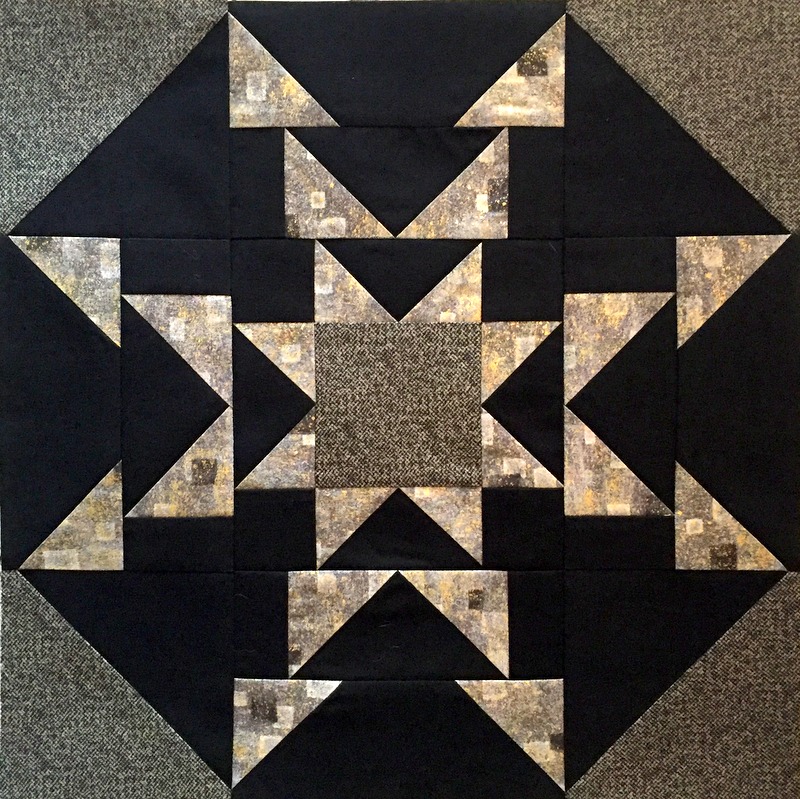 Isn't that striking? The block measures 14½" unfinished. At this point I have no idea where I'm going with this but I sure like what I see right now. I could potentially make star points for other blocks using scraps from cutting curves for Cascade or I could make an entire quilt using just the three fabrics you see here.
Could these fabric choices represent a seismic shift in my color sensibilities? Maybe . . . maybe not. You see, just a few days ago I made an earlier test block of Idyllic using a color combination you would more likely expect from me. Take a look: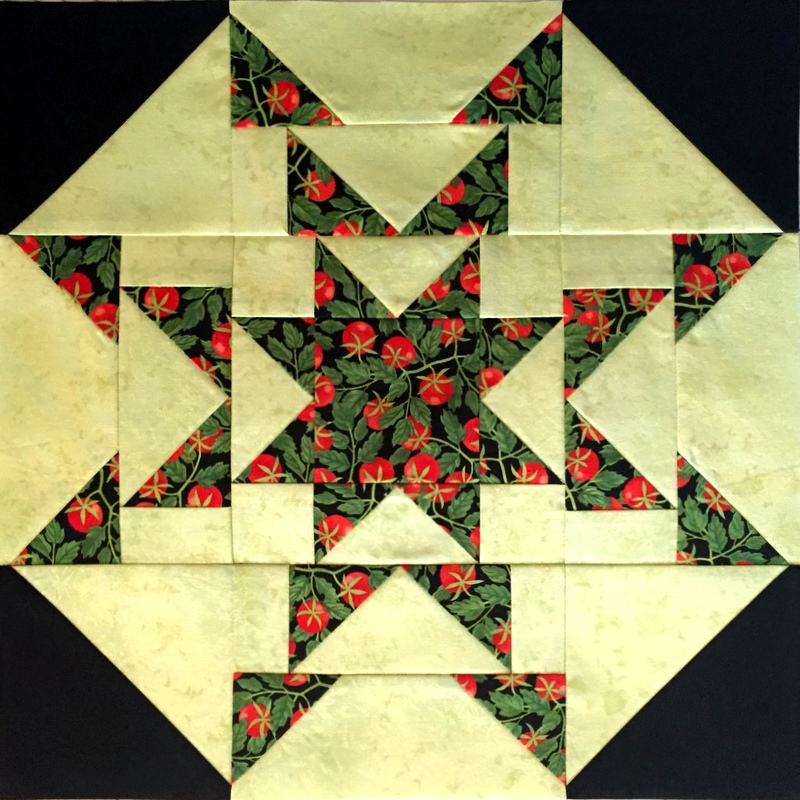 Completely different look and feel, right? One of the things I love most about quilting is how color and fabric can completely change the look of a quilt.
I like both of these blocks a lot but it's the neutral version on top that's calling to me.