In my last post I showed you a floral from Joel Dewberry's Wander line for Free Spirit Fabrics and mentioned I would be using it in a new project. Here is the first block from that project: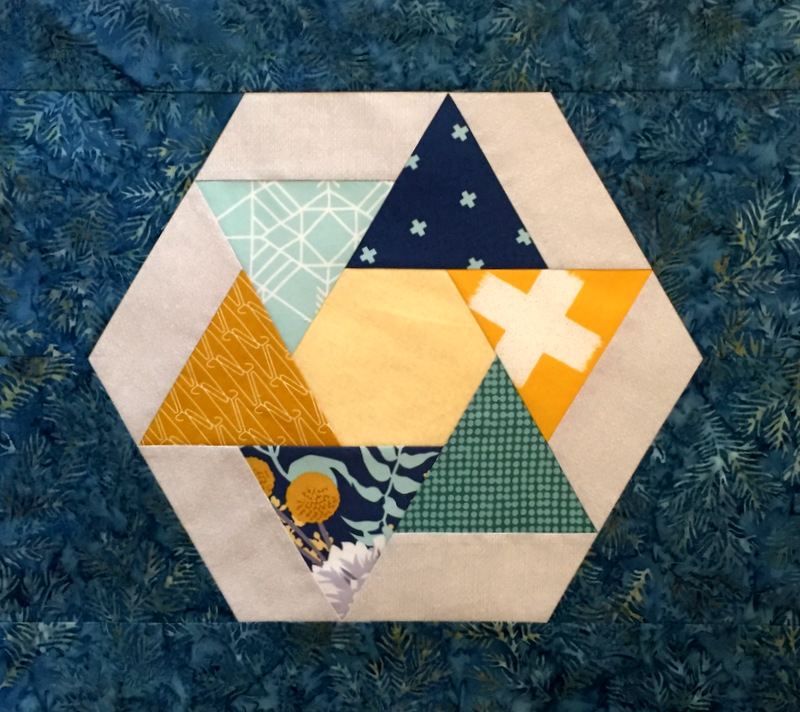 Isn't that pretty? The pattern, called Spinners, is from Heather Mulder Peterson's book On the Run Again (Anka's Treasures, 2014), a collection of 15 runners and table toppers. (I made a table topper from this design back in June 2014 and wrote about it here.)
You may be wondering why I have embarked on a new project. After all, my list of WIPs and UFOs is long enough without adding another to the mix. I actually have a very good reason, and I'm excited about it: In June I am going to teach at a retreat for the Pine Needle Quilt Shop.
Spinners is the pattern I have chosen for the 24 students coming along with me. They signed up for the retreat before they knew what the pattern would be! The "big reveal" was held last night at a special meeting for the retreat participants, which is why I had to wait till today to share these photos.
Here is the runner I made using three blocks: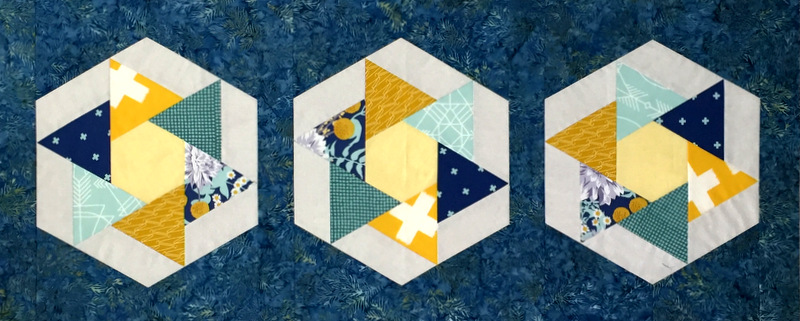 The spinning hexagons include two other fabrics from the Wander line along with fabrics from other lines that work well with the floral. The batik for the sashing and setting triangles came from my stash. I extended the setting triangles so the blocks would float.
Right now the runner measures 20½" x 49½" — but I'm not done yet. I'm going to add two more blocks to make it a bed runner. It will be about 81″ or so in length, the perfect length for a queen size bed. With wider strips at the ends, it could be sized for a king size bed.
Look again at the photo above. Don't those hexagon blocks look great on point? They would be beautiful arranged this way in a quilt, an option I have presented to my students. They can choose to make a table topper from a single block, a table runner or wall hanging from three blocks, a bed runner from five blocks, or a quilt with 12 blocks.
I have one more idea to bring to the table. (My students got a preview last night.) I will let you know very soon what that idea is. Here's a hint: it involves using that fabulous floral print in the Spinners block in a much more prominent way.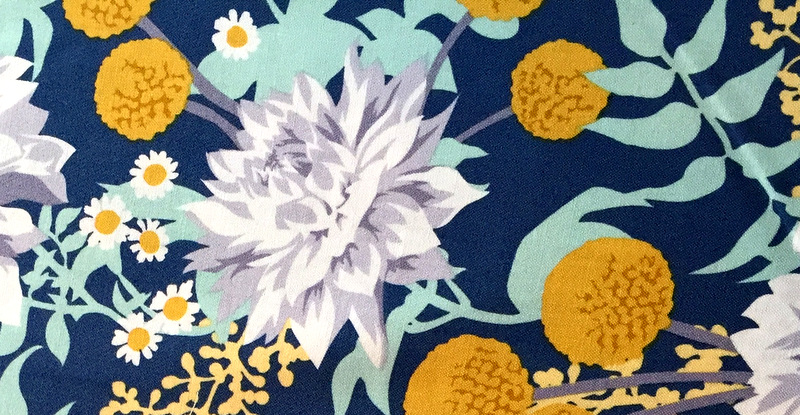 I'll post a picture as soon as I carve out some time to make another block.
Linking up with Kelly of My Quilt Infatuation on Needle and Thread Thursday (NTT).