The Junior Billie Bag I made for my friend Deborah is finished. Today's late afternoon sun and shade seemed just right for a mini photo shoot on my back deck.
Here's one side of the bag, with the longer of two sets of handles draped over a 24″ tall ruler, conveniently tucked into one of the side pockets: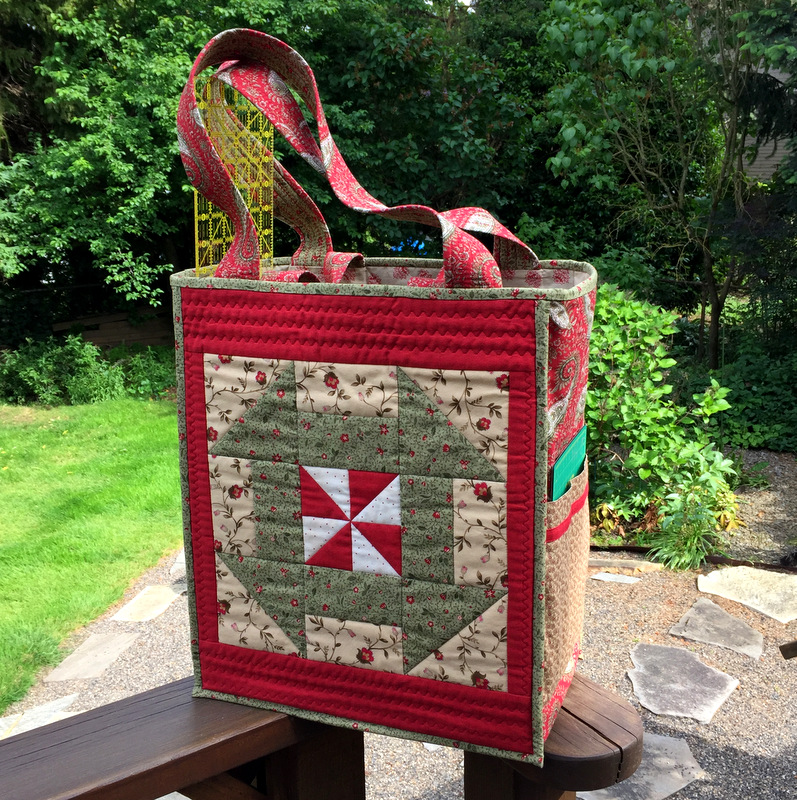 Here's the other side, showing the shorter set of handles: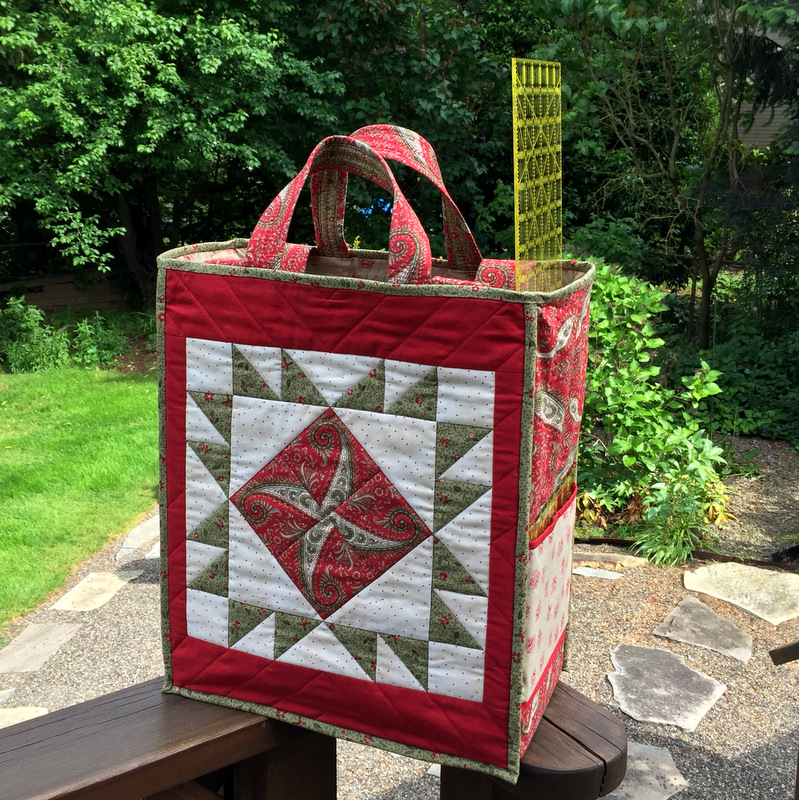 Just look at all these pockets, waiting to be filled!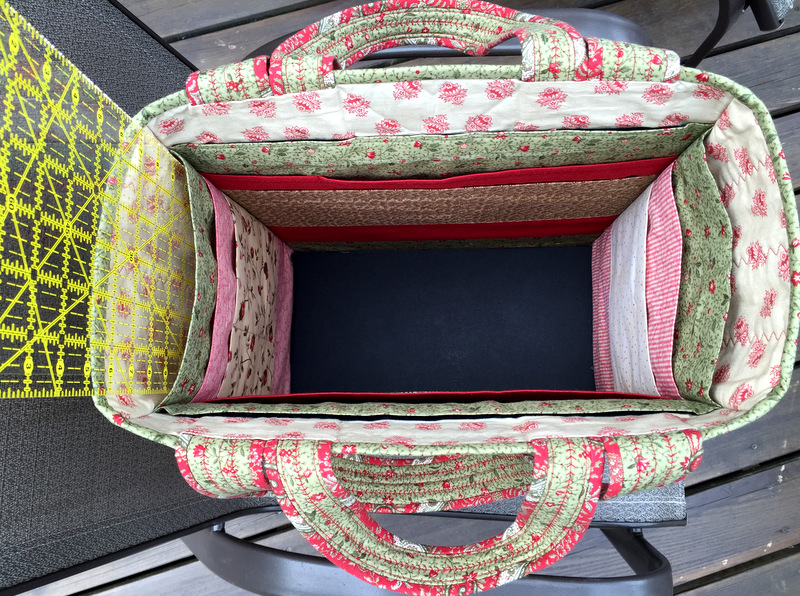 In case you didn't notice, the side panels on the outside of the bag have pockets, too.
You can read earlier posts about the making of Deborah's Junior Billie Bag here:
April 21: Pockets A-Plenty: Deborah's Junior Billie Bag
March 28: In the Works: A New Junior Billie Bag
The Junior Billie Bag, measuring 14″ x 17″ x 7½", is a downsized version of the quilter's tote designed several years ago by Billie Mahorney, a popular local quilt teacher and designer. (I made one for myself a few months ago, which you can see here.)
Billie never wrote a pattern for her bag but taught classes for many years at the Pine Needle in Lake Oswego and elsewhere in Oregon. She is now retired from teaching and has passed the mantle on to me to teach her wonderful design.
Earlier this week I finished teaching the second of two classes on the Junior Billie Bag and will most likely be teaching more classes in the fall. Two of my students have already completed their bags, with three more close behind. When all 10 bags are finished, we'll have a virtual Junior Billie Bag parade. You're invited!
Linking up with Kelly of My Quilt Infatuation on NTT (Needle and Thread Thursday).