In this case, the river is running through the backing for a baby quilt: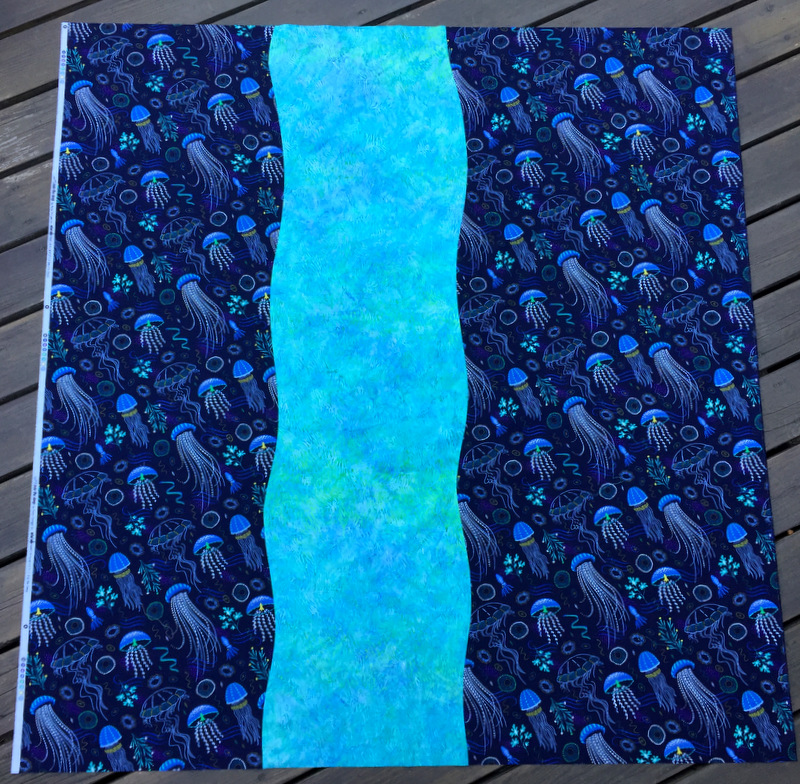 My starting point was a length of fabric from Patty Sloniger's Into the Deep line for Michael Miller Fabrics.  I needed to piece the backing to make it wider, and somehow a straight strip of fabric just wasn't going to cut it. I blame it on those undulating jellyfish. The backing clearly needed something that emulated the motion of their tentacles. I needed to go with the flow, so to speak.
My batik stash yielded a watery print that picked up the blues and greens in the jellyfish fabric. I cut some gentle free motion curves through both layers and then sewed them together. It was easier than I thought, although I did have to pin the concave and convex curves.
Here's a close-up of those two fabrics: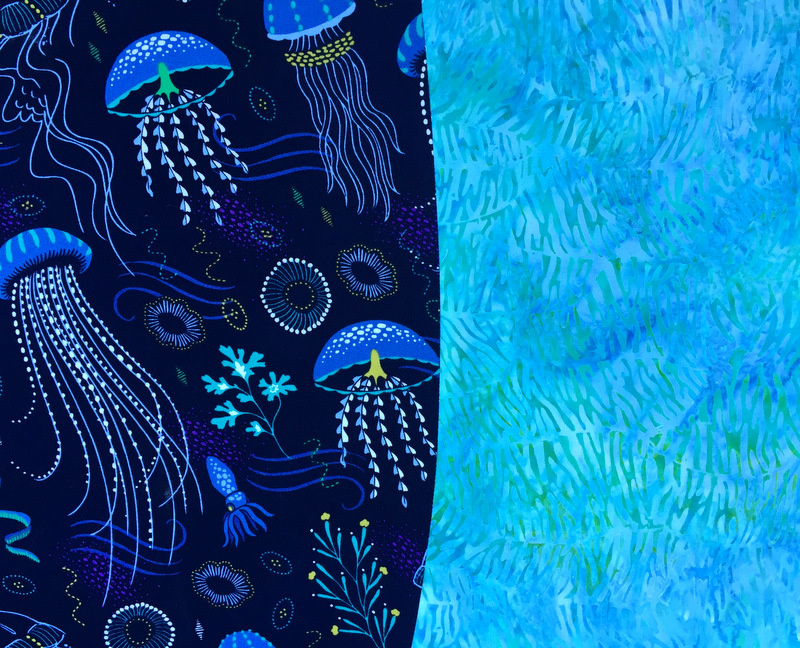 Don't they look good together? I suppose that batik is a bit more fern-y than watery, but it still gives the effect I was looking for.
I used several other pieces from "Into the Deep" on the front of the quilt, which you may remember seeing in this post a few weeks ago: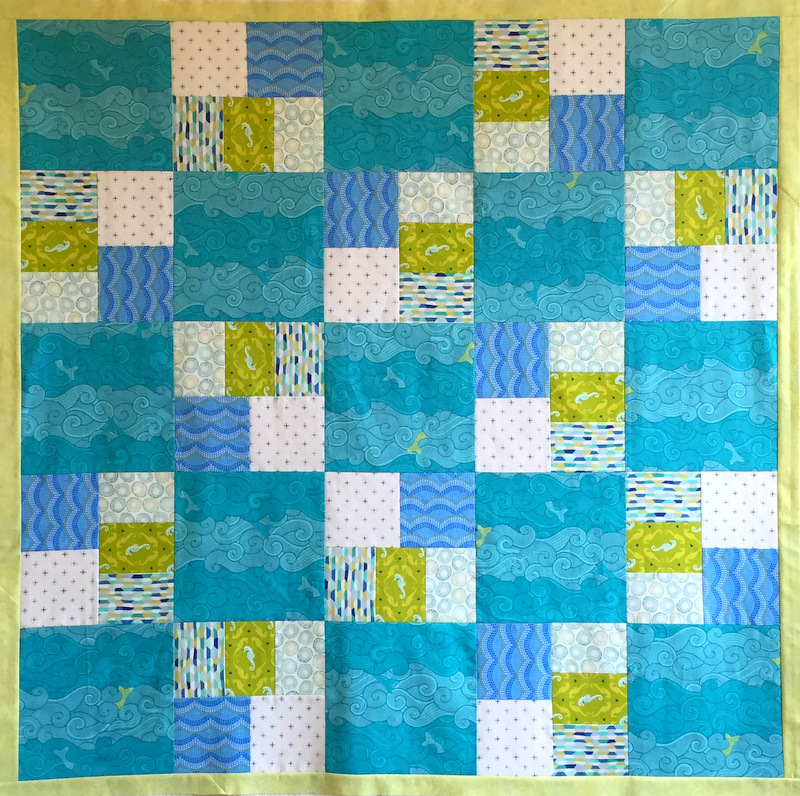 This is the third of five baby quilts on my to-do list this year. Baby Stefan won't have to wait too much longer for his quilt, and I've already started Number 4. Now that's progress!