I thought I would have my Mini Rings quilt top (pattern by Sew Kind of Wonderful) assembled by now, but I still have two blocks to go: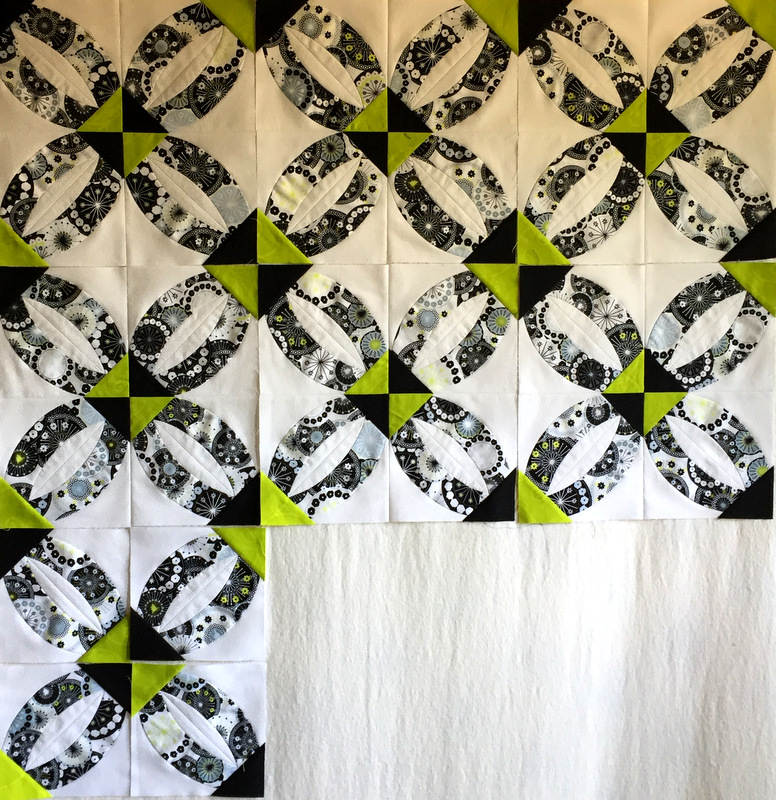 I'm making a square quilt of nine blocks; the blocks finish at 11″ so the quilt will finish at 33″. My plan was to make a block a day but alas, I have fallen behind. Too many other things going on at the Portland White House. Plus, I'm still waiting on that shipment of my background fabric (Garden Pindot by Michael Miller).
Still, my top will be finished soon. I'm going to keep it borderless and bind it in that acid green.
Speaking of binding, I'm halfway done sewing the binding on a baby quilt you've seen come together recently: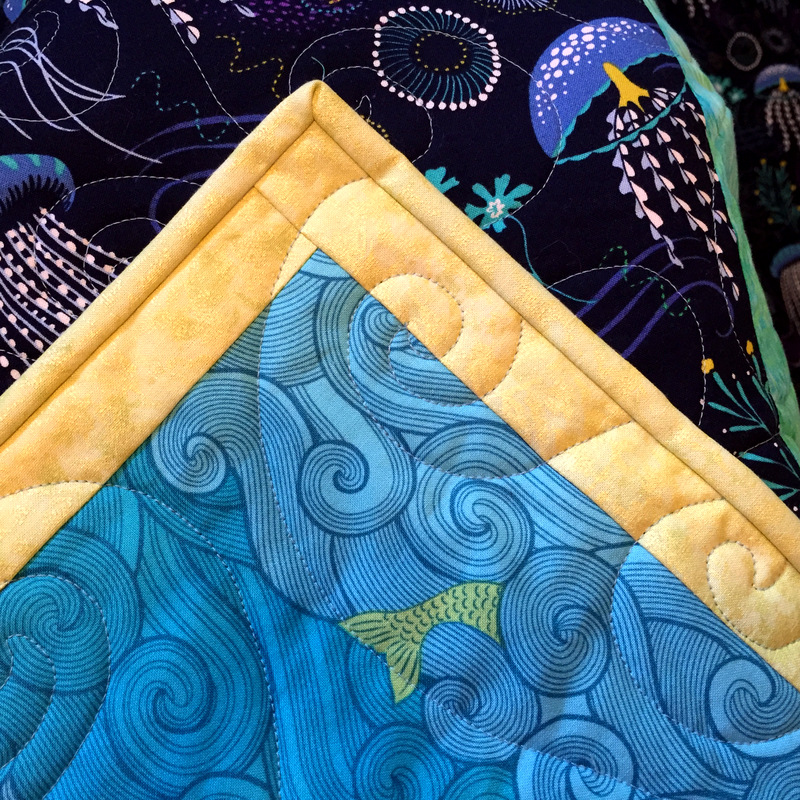 I am really liking the narrow border, using a pale lime Fairy Frost from Michael Miller for both border and binding.
It's an absolutely beautiful day here in Portland, Oregon. The delicious aroma of something cooking on a neighbor's barbecue is wafting in the open windows, the DH is happily working outside in the garden, and our new cat Coco is stretched out on a chair in the TV room. It's been a lovely three-day weekend.
I hope you have had a lovely weekend, too!