Yesterday morning when I looked at my Instagram feed, I saw something familiar, a photo on Coleen Barnhardt's Instagram page very similar to this one: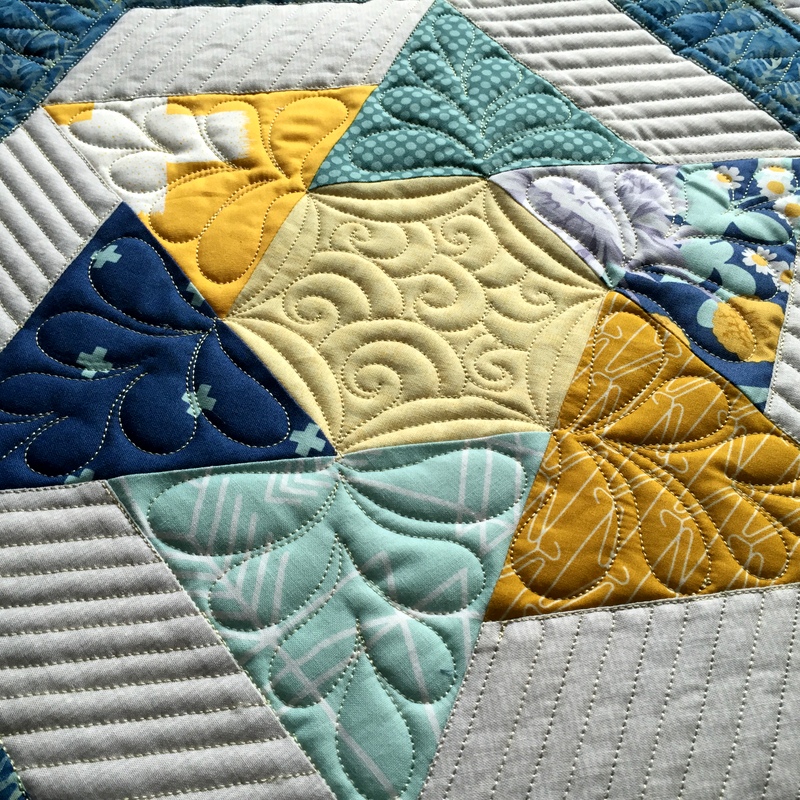 Oh, joy! It meant Coleen, an award-winning longarm quilter (the Quilted Thistle), was working on my quilt WanderLust, made from Heather Peterson's Spinners pattern (from the book On the Run Again).
Later in the day Coleen let me know she was finished, and off I rushed to claim the quilt. It's actually a king-size bed runner (measuring 20″ x 88″ after quilting) so it was a bit difficult to photograph. Here are a few shots taken on my back lawn yesterday afternoon: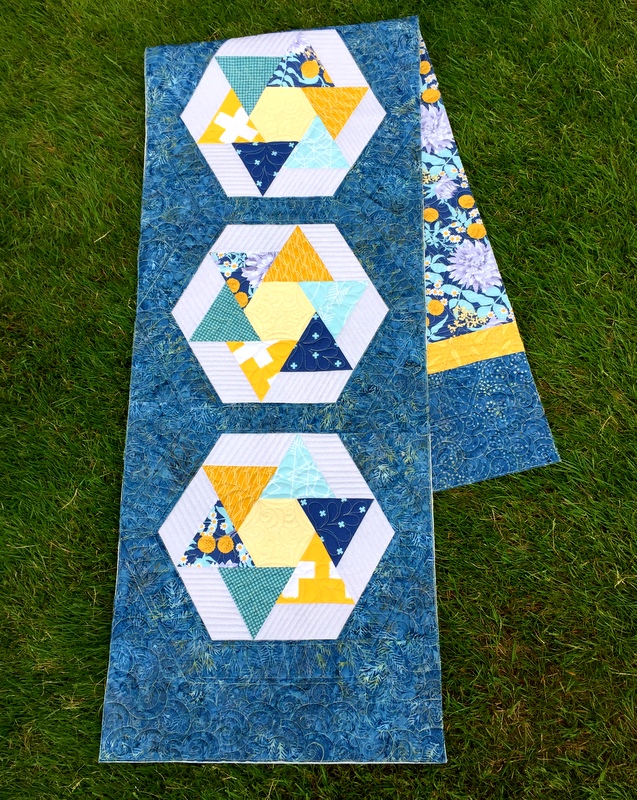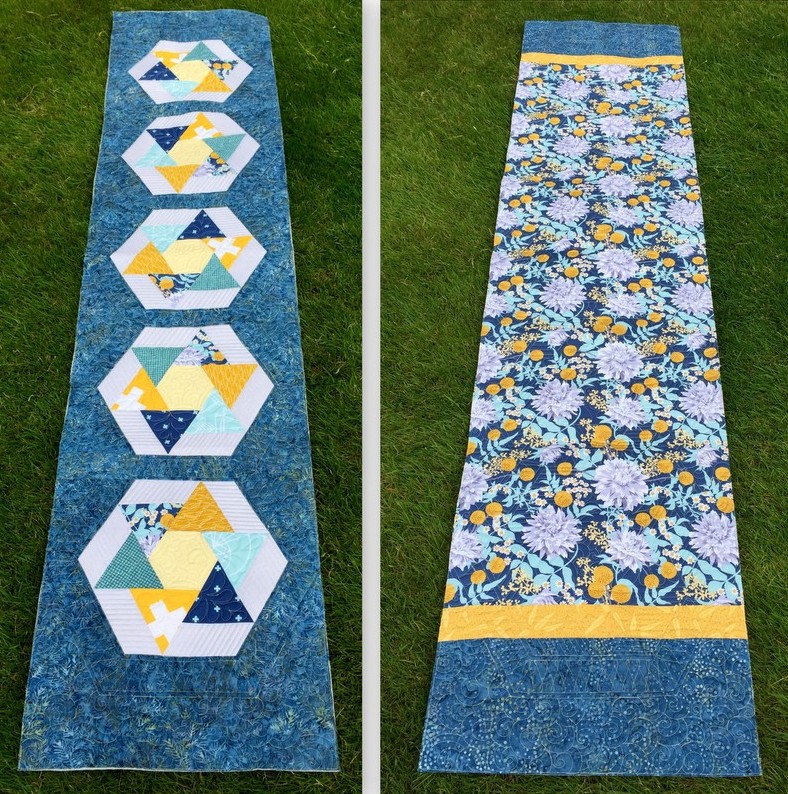 I liked the floral fabric so much (it's from Joel Dewberry's Wander line, which is how this quilt got its name) that I made the bed runner reversible. Because of that I won't put a label on it — but I may write some information on the back in very tiny letters.
Coleen's free motion quilting is spectacular! Here are a few closeups: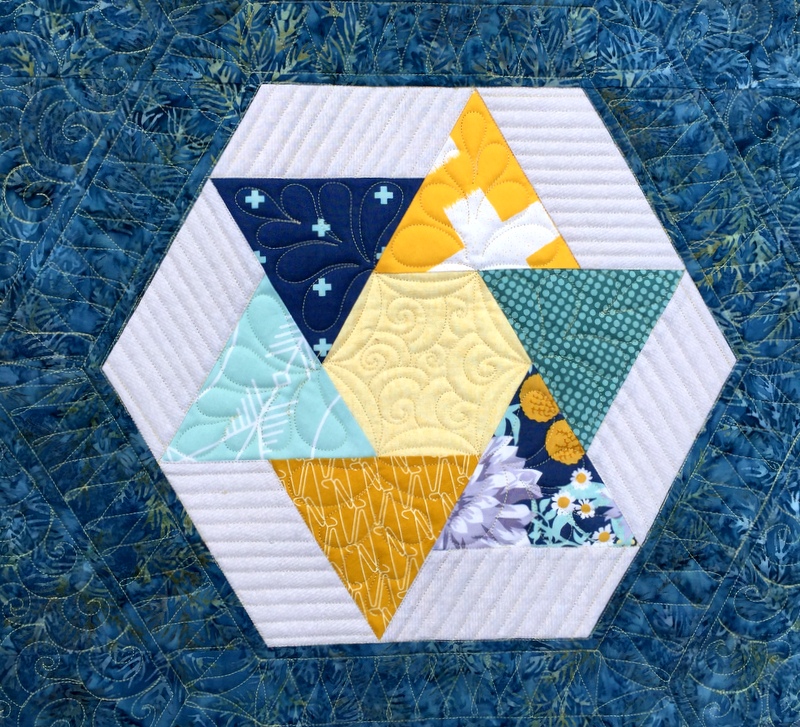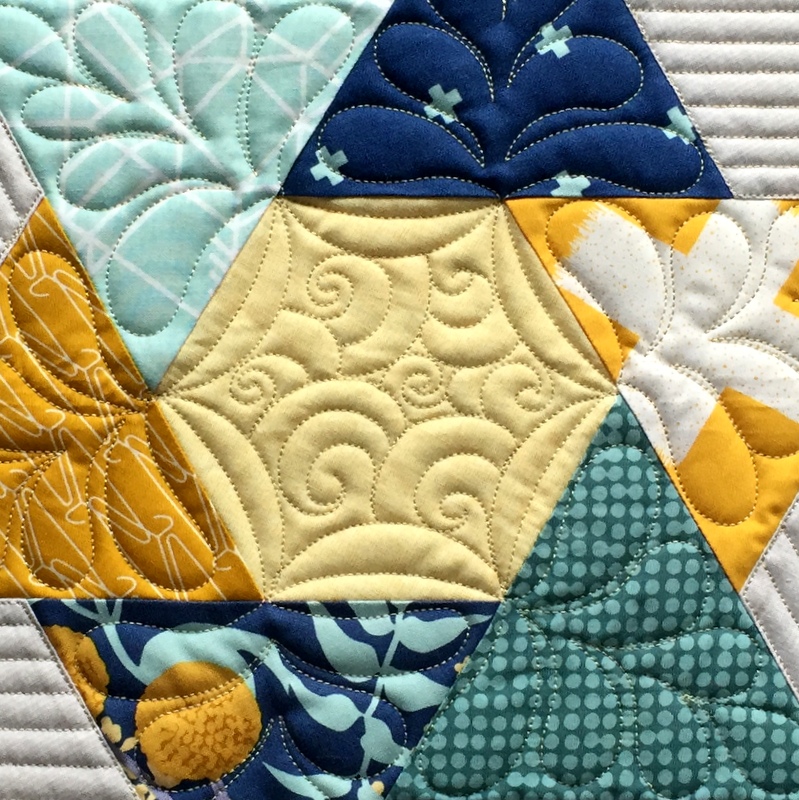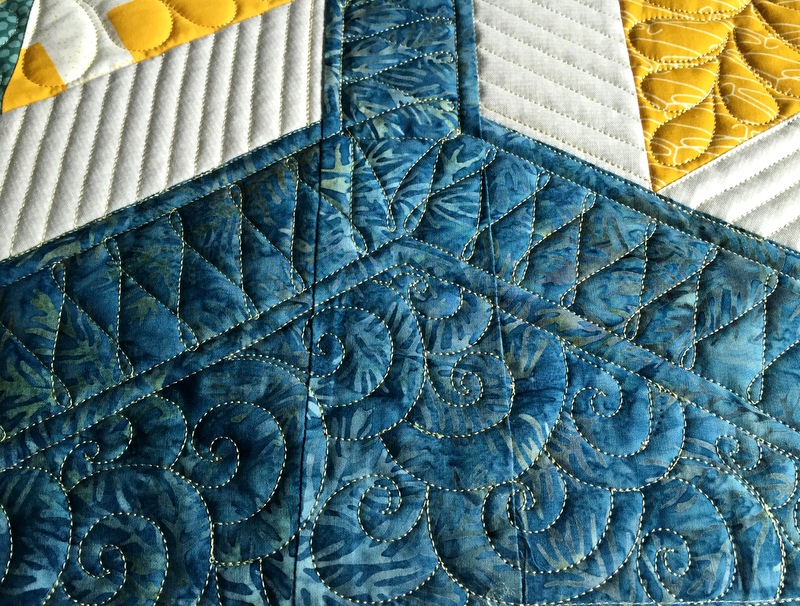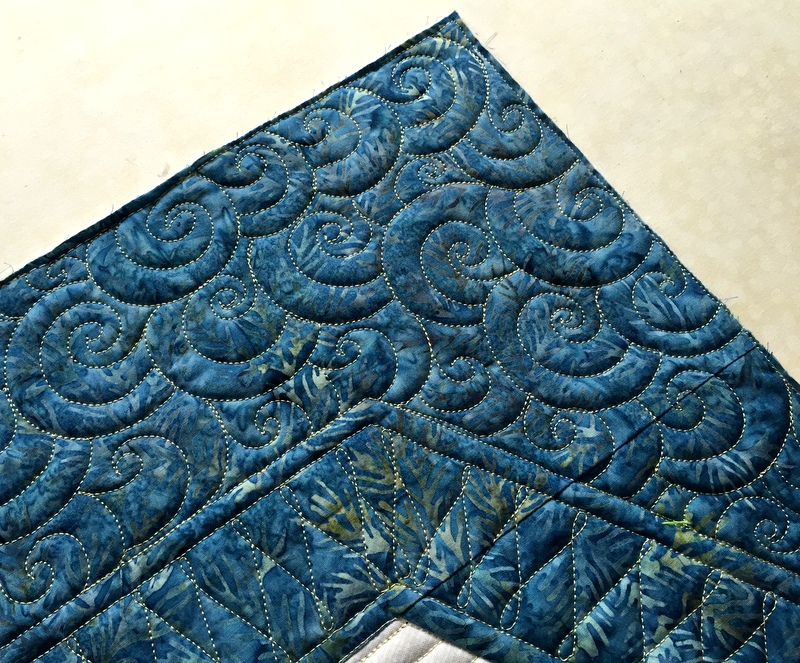 Coleen and I chose a pale khaki thread with sheen. Because the quilt is reversible, I asked her to use the same thread on the back: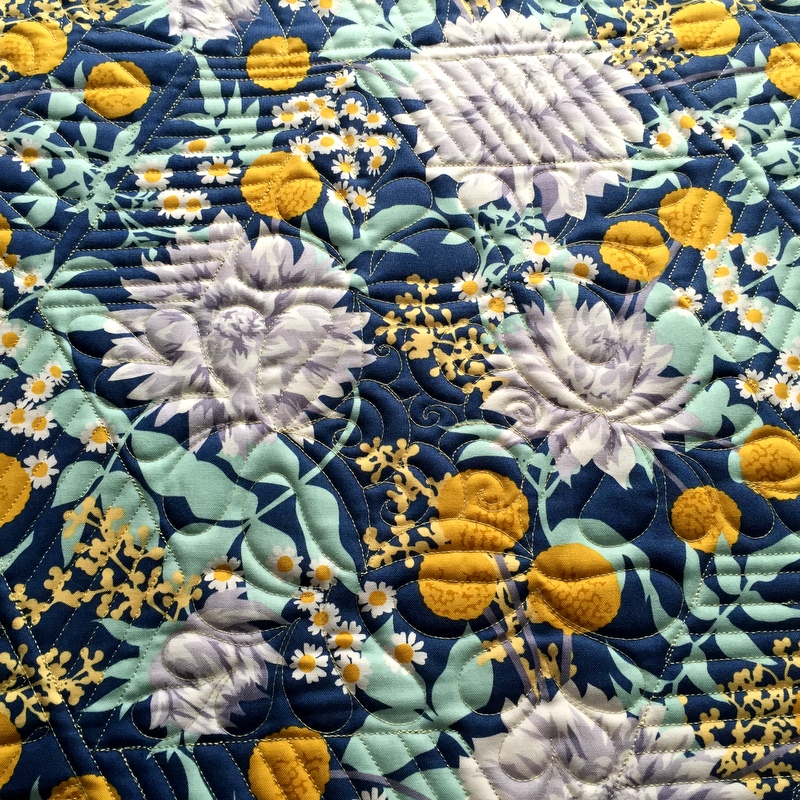 The fern-y batik I used on the front of the quilt is all but gone from my stash. Fortunately, I have enough of the dotted batik from the back to use for the binding: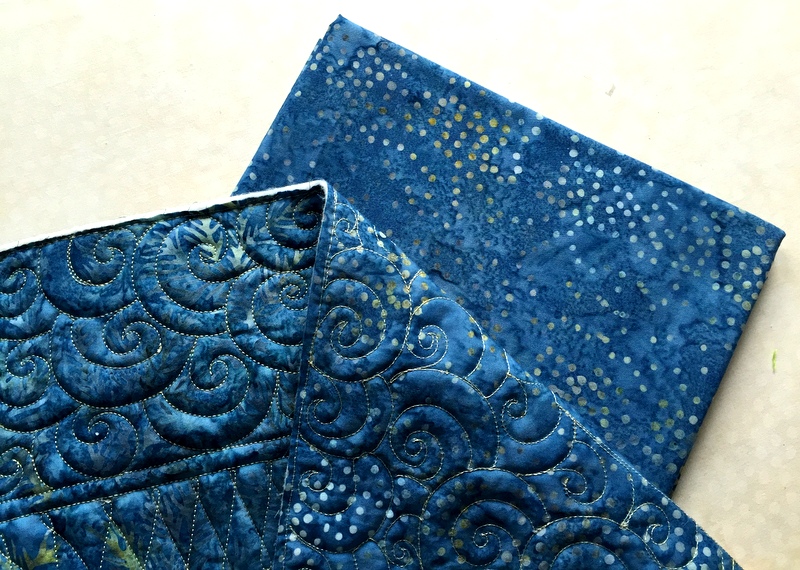 Getting this bed runner bound is top priority, as I am teaching the Spinners pattern at the Pine Needle retreat this weekend, and I want to show a finished quilt. After that, I am sending WanderLust off to my sister Reigh, as it will look perfect at the foot of her king-size bed.