Well, that was fast.
Just yesterday I showed you pictures of WanderLust, the king-size bed runner I picked up on Wednesday from longarm quilter Coleen Barnhardt of the Quilted Thistle. The bed runner needed to be bound and labeled — and that's been done.
As good as my quilt looked after Coleen worked her free motion quilting magic on it, it looks even better now that it's bound: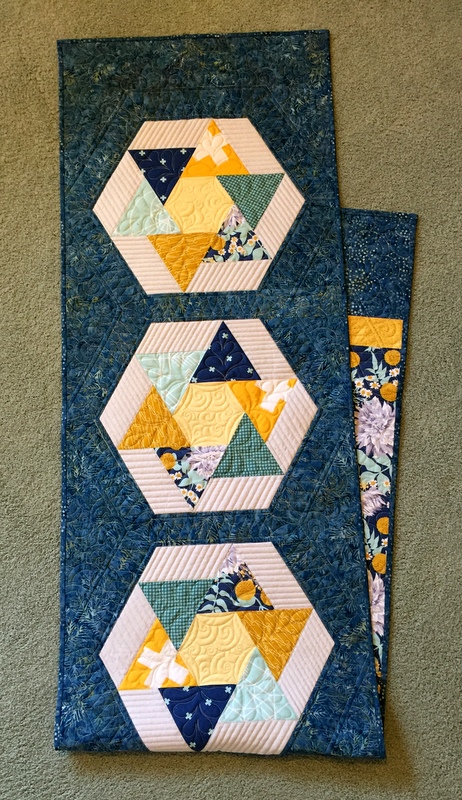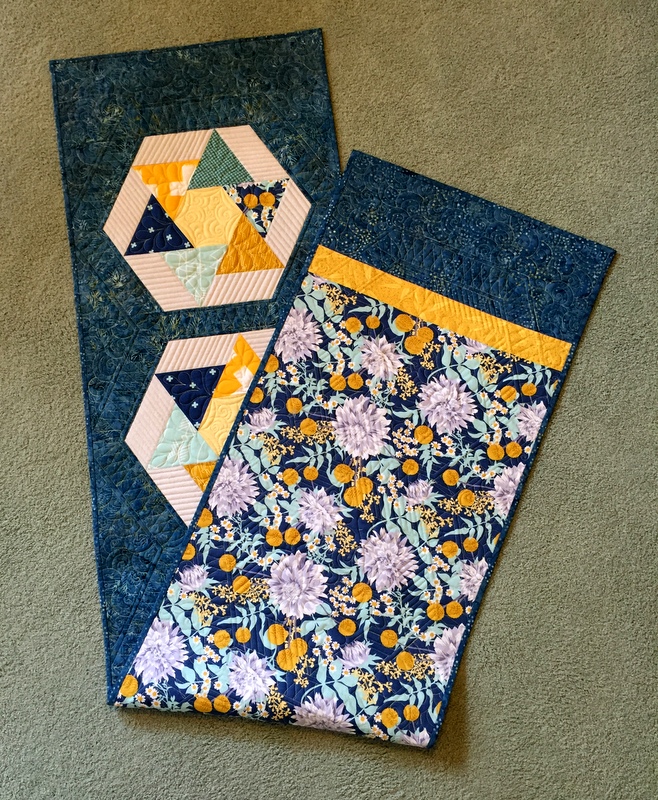 Are you surprised I got it bound so quickly? It would have taken me hours to stitch down the binding by hand. Confession: I took the easy way out and fused the binding in place in a matter of minutes with Steam-a-Seam-2, a double-stick fusible web.
I use Steam-a-Seam-2 occasionally on wall hangings and other small pieces that won't get washed. It should be just fine for this bed runner that will be laundered but not as often as, say, a baby quilt. (Actually, a fusible web should never wash out or come undone if applied properly. I used it on this quilt because I was in a hurry to get it done; my preference is for a binding stitched down by hand.)
The label is a bit unconventional. In fact, it's not a label at all. I mentioned yesterday that this quilt is reversible so I didn't want to attach a label as I normally do. Here's what I did instead: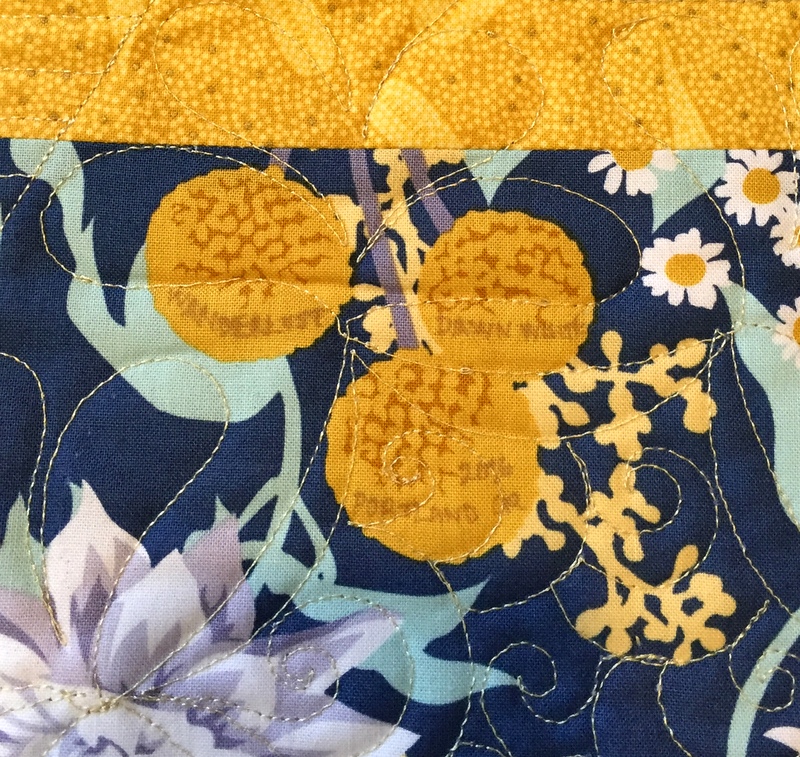 Can you see where I wrote "WANDERLUST, DAWN WHITE, 2016 PORTLAND OR" in permanent ink? It's hard to see (my plan) but it's there. I like to include information on my labels about the patterns and designers but I skipped it in this case. Let this post be a permanent record that WanderLust was based on the pattern Spinners by Heather Mulder Peterson. Spinners is one of several delightful designs in her book On the Run Again (Anka's Treasures, 2014).
My new cat Coco must really like this quilt. She photobombed it: