While I ponder how to move forward on my Chipmunk Love quilt, based on the "Star-Crossed Lovers" class with Colleen Blackwood that I took last week in Sisters, Oregon, sewing continues on two other WIPs (works in progress).
I've made a few more wonky Greek key blocks using the pattern from the other class I took in Sisters last week, Karla Alexander's "Rewind" using her new pattern of the same name. Here are the blocks I made before we came home . . .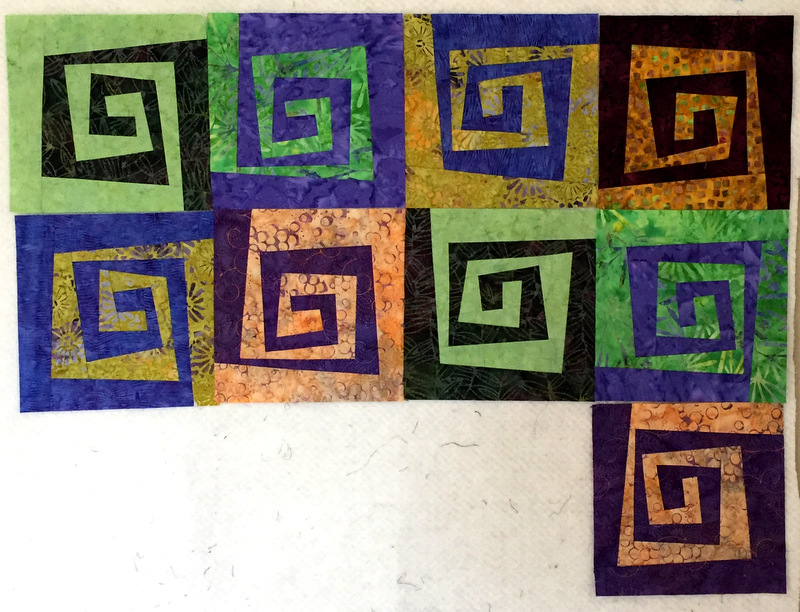 . . . and the ones I have made since then: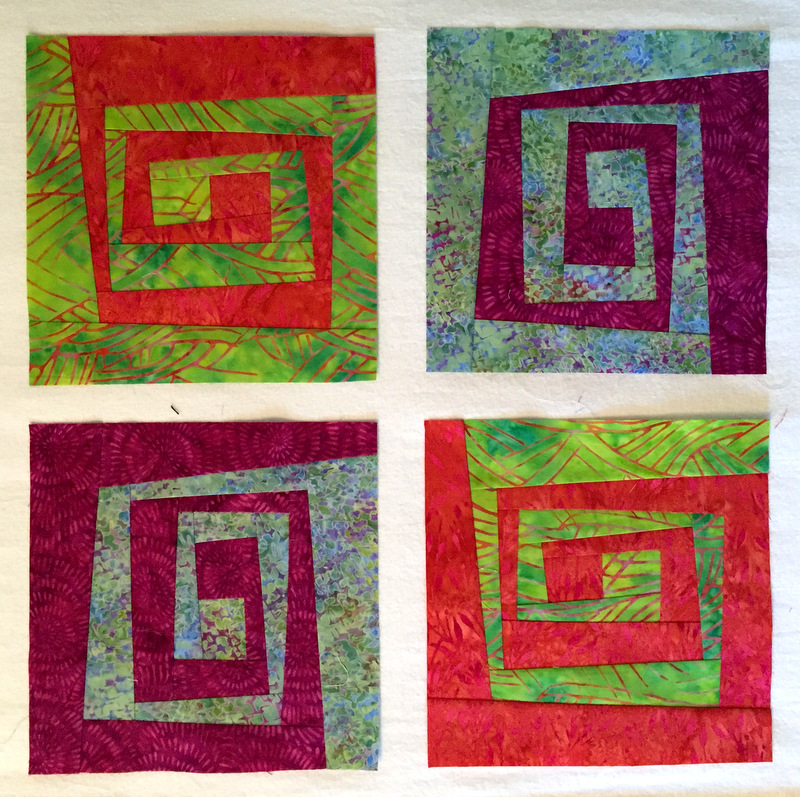 These last blocks along with two from the first group were made by cutting the strips free-form rather than following Karla's template.
Despite the wonkiness, all of the blocks look a little like the @ sign on a keyboard. Because of that I've decided to name my quilt Where It's @. 
I'm also working on a quilt based on Chic Diamonds, a new pattern from those talented sisters at Sew Kind of Wonderful. This design calls for the original Quick Curve Ruler, and it's been enjoyable working with these easy no-pin curves. Here's one of my blocks: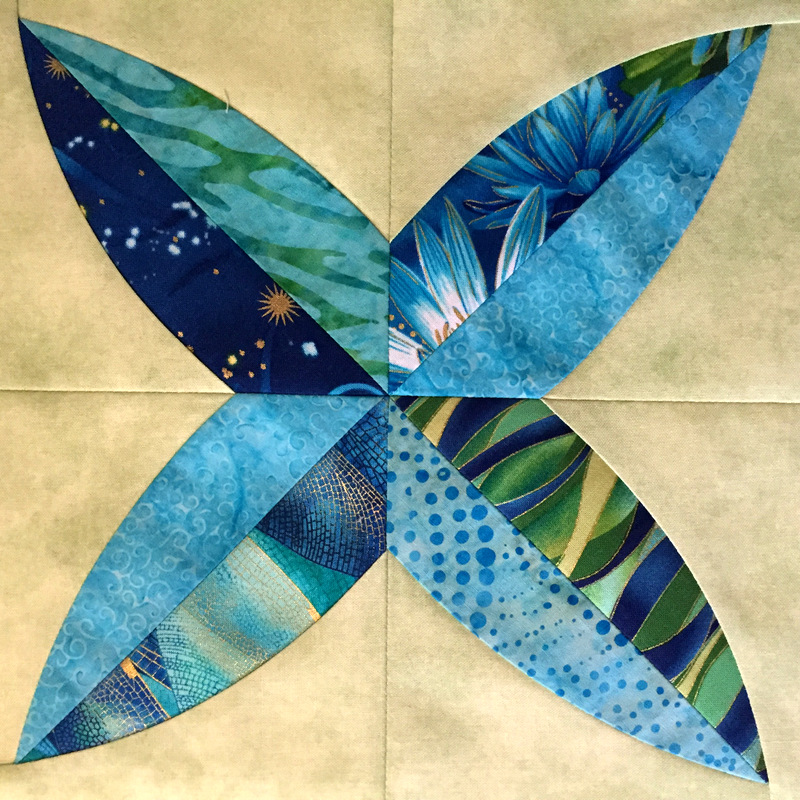 Aren't those fabrics gorgeous? The prints on the dark side of each blade are from a brand new line of fabric called Dance of the Dragonfly. Designed by Maria Kalinowski for Kanvas Studio in association with Benartex, the fabrics are due in stores next month. The Pine Needle, where I teach, will be carrying several fabrics from the line. I paired the prints with batiks for my blocks.
I'm doing something a little different with the Chic Diamonds design. Here's a hint: I'm naming my quilt Dragonfly Kisses. I'll post a photo when I have the top together, which should be very soon.