My "kaleido-spinner" runner, based on Heather Peterson's Spinners block, is back from longarm quilter Debbie Scroggy of All Quilted LLC. Once again I marvel at how much depth quilting adds to a pieced top:

Debbie used a combination of computerized quilting (center hexagons and triangles), ruler work (white strips), and free motion quilting (dark blue background) on my quilt. Look how cleverly the quilting in one corner of each triangle echoes the floral quilting motif in the center hexagon: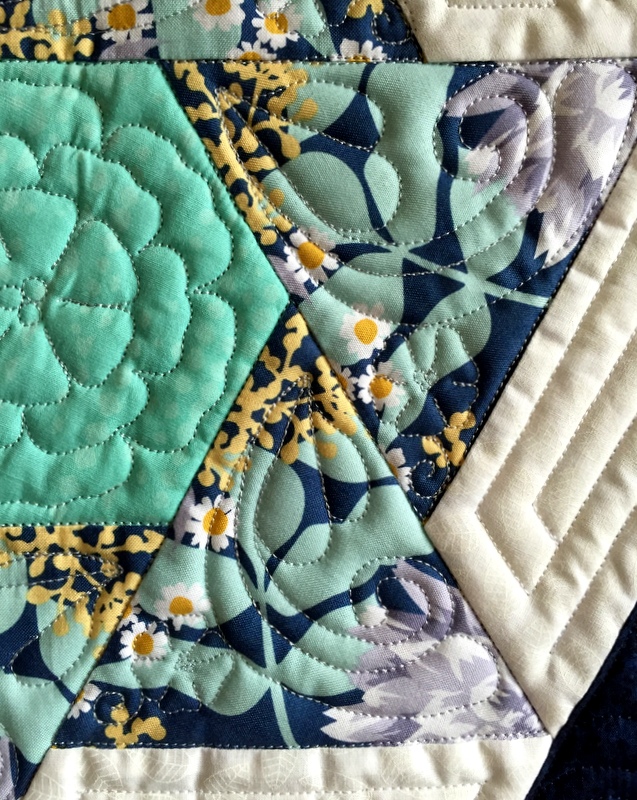 You really have to look for that little blossom. I appreciate the way the quilting adds texture and interest to the quilt without overwhelming it.
Debbie quilted spirals, one of my favorite motifs, in the dark blue background. I added some fill light to this photo to give you a better look: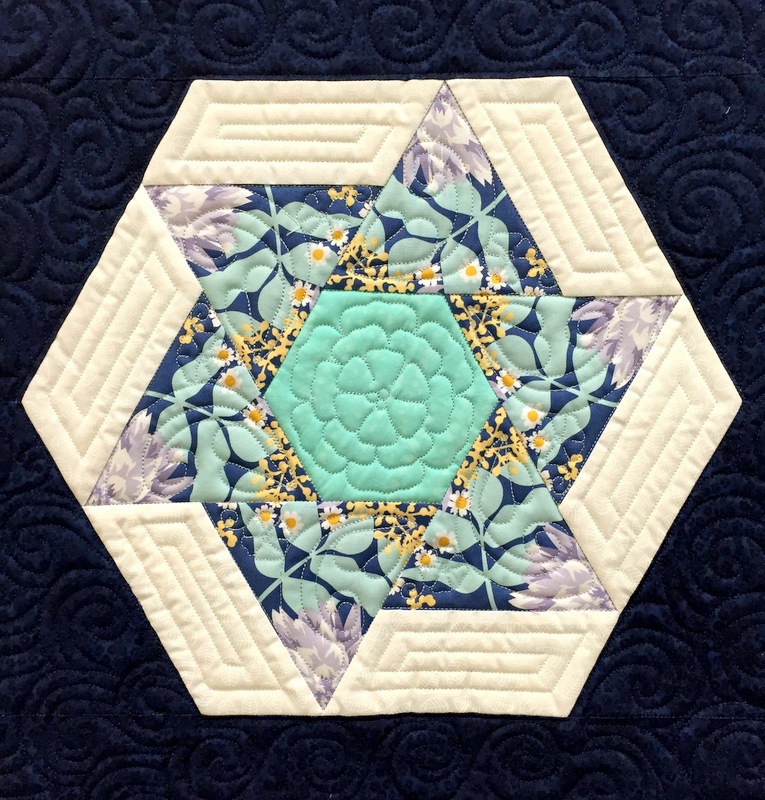 I call this quilt a "kaleido-spinner" because of the effect created by using repeats of the floral fabric in the triangles that spin around the center hexagons.
In my last post, I showed you the five-block bed runner I made using the same block design and the same floral fabric. This is a different shot of the runner: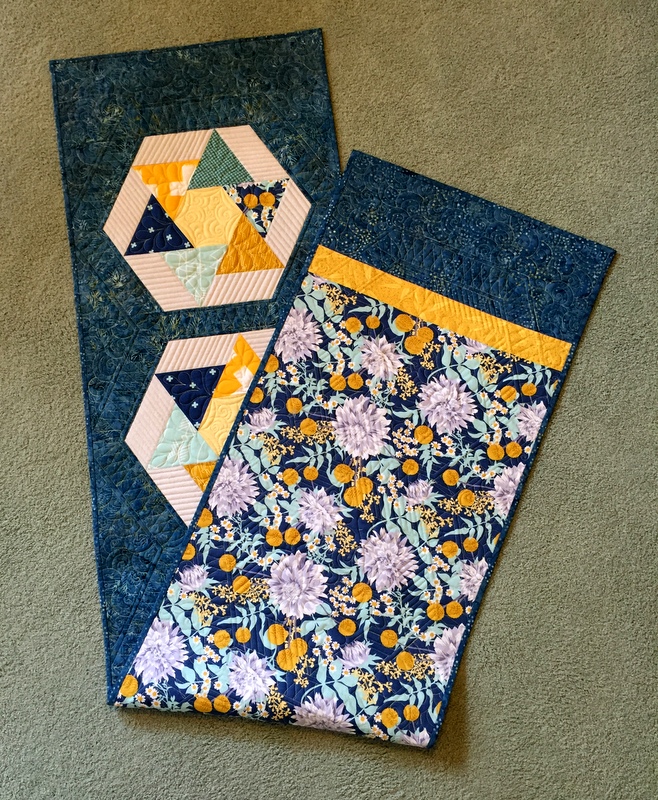 I named the quilt WanderLust as a nod to the floral fabric, from the Free Spirit line "Wander" by Joel Dewberry. The runner was given to my sister in Idaho, which is why my previous post is titled "WanderLust, at Home in Idaho."
I like the name so much I'm going to call this runner WanderLust, too. It's staying here in Oregon. Coco has already staked a claim on it: