Here it is, my first test block using a new grouping of fabrics I wrote about in my last post: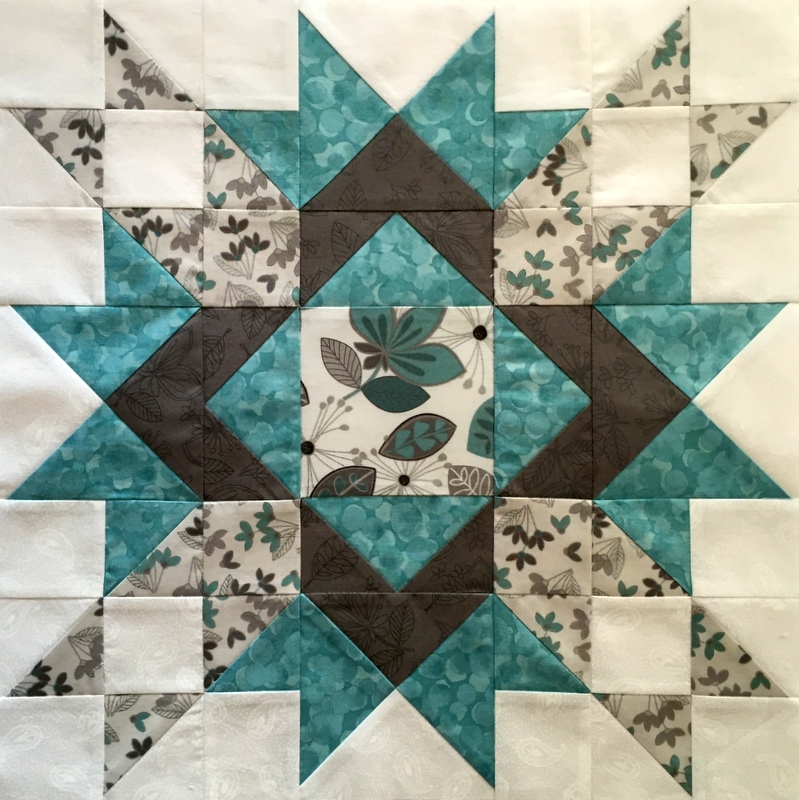 The pattern is Refresh, designed by Deb Mulder for Anka's Treasures. The instructions were written for an 18″ block but I resized it to 16″. Wonder why? Well, I like to make my block components — in this case half square triangles, flying geese, and hourglass blocks — slightly oversize and then trim them to just the right size. The directions for Refresh didn't call for that, and I found it easier to figure the math for a slightly smaller block.
The other pattern I am considering for this fabric grouping is Swoon, surely one of the most popular patterns in the quilt universe. The original Swoon pattern, designed by Camille Roskelley of Thimble Blossoms, creates 24″ blocks. She has since added three other versions in different block sizes: Swoon Sixteen (16″ blocks, of course), Mini Swoon (8″ blocks), and Patchwork Swoon, one huge block that finishes at 72″ square.
I bought Camille's Mini Swoon pattern last year but wanted this block to finish at 16″, the same size as my Refresh block, so I resized it as well. Here is my Swoon test block: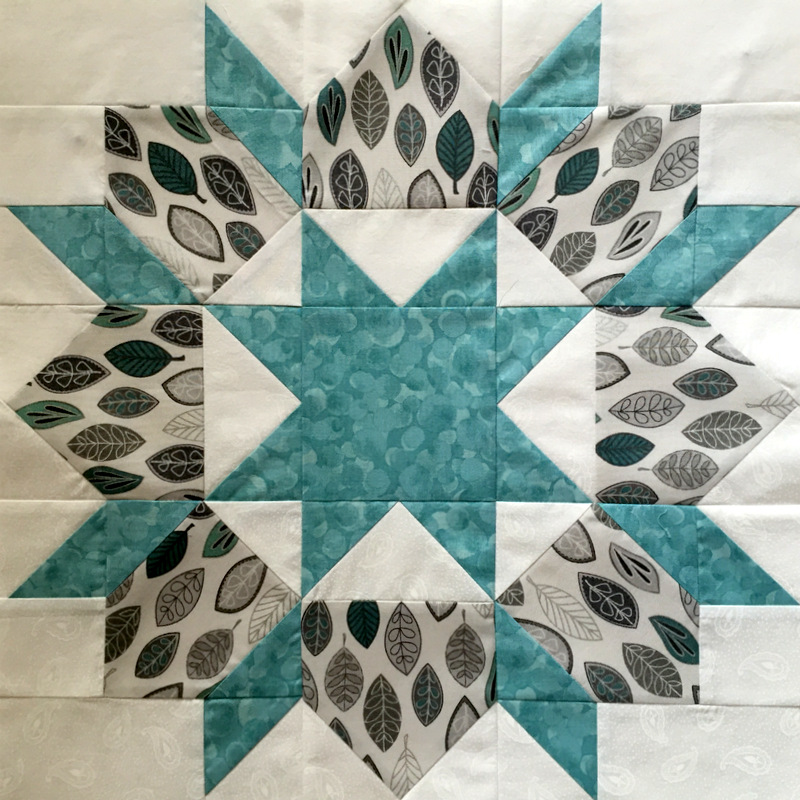 What do you think? Do you like one better than the other?
I'm making two baby quilts, both for little girls. I can either make both quilts from one pattern or do one of each. Because the blocks are so large, each quilt takes only four blocks (plus sashing and borders). I could be a fourth of the way done if I opt for both patterns.