JBB? That's the Junior Billie Bag, the most versatile quilter's tote I've ever seen. I'm teaching a class on it at the Pine Needle, making one along with my students but staying a couple steps ahead to show them how the bag, designed years ago by Billie Mahorney, comes together. (You can see what a finished Junior Billie Bag looks like here, and you can see my first post about the JBB currently under construction here.)
The front and back panels are now quilted, with the lining and two sets of handles attached: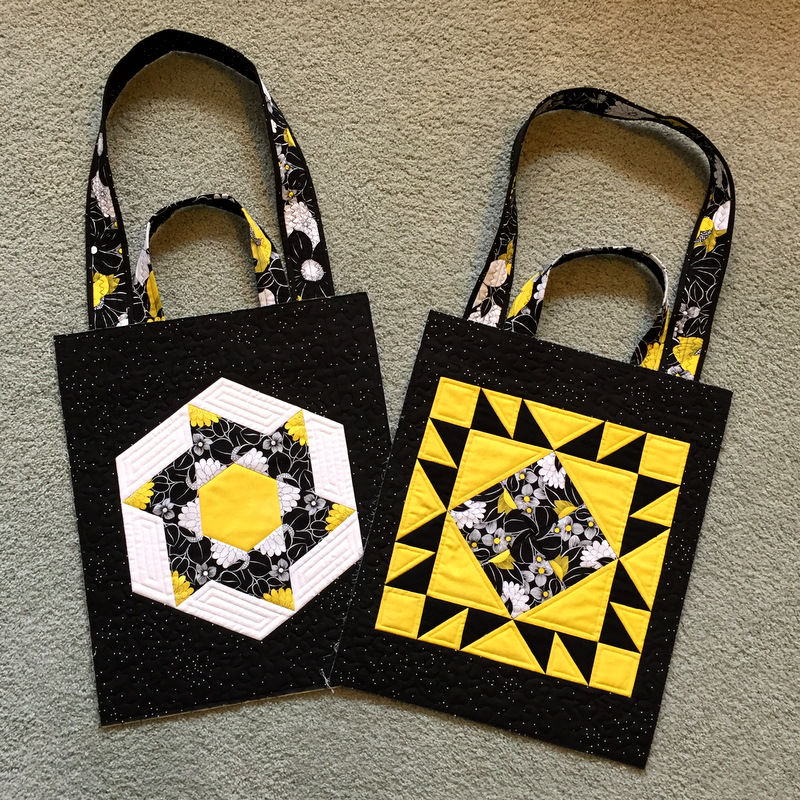 Back in August, before making the two blocks you see above, I used a strip of that bold floral fabric to make a test kaleidoscope block, thinking I might use it on a front or back panel: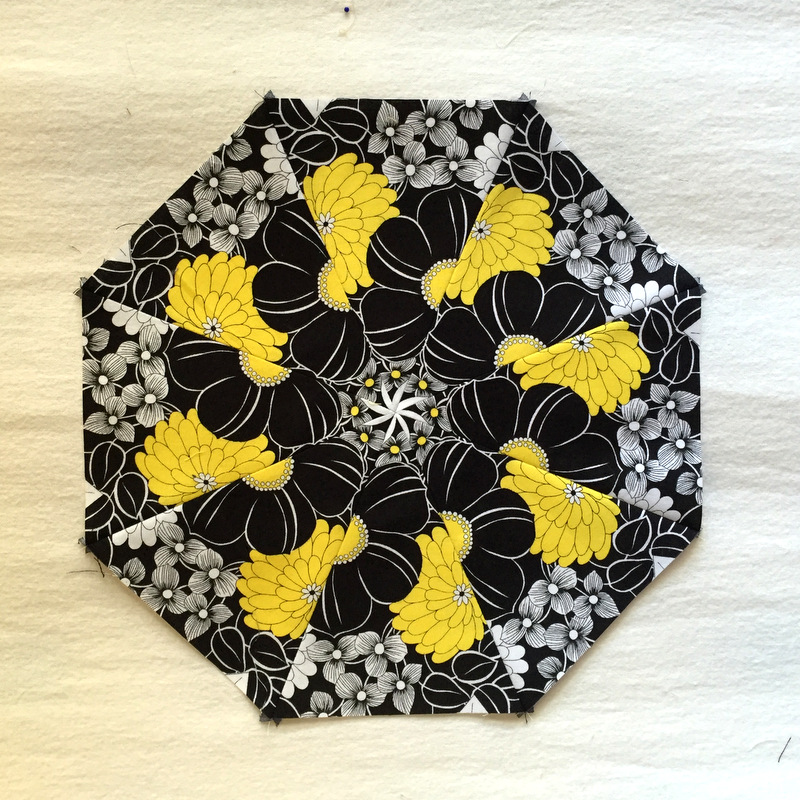 It didn't make the cut. I liked it but didn't love it. Still, I thought there might be a way to use it in the Junior Billie Bag. And there was. I decided to incorporate the kaleido block into an exterior pocket.
A kaleidoscope block made of eight 45° triangles forms an octagon. I downsized it and converted it into a smaller circle, surrounding the circle in the brightest lemon yellow fabric I could find: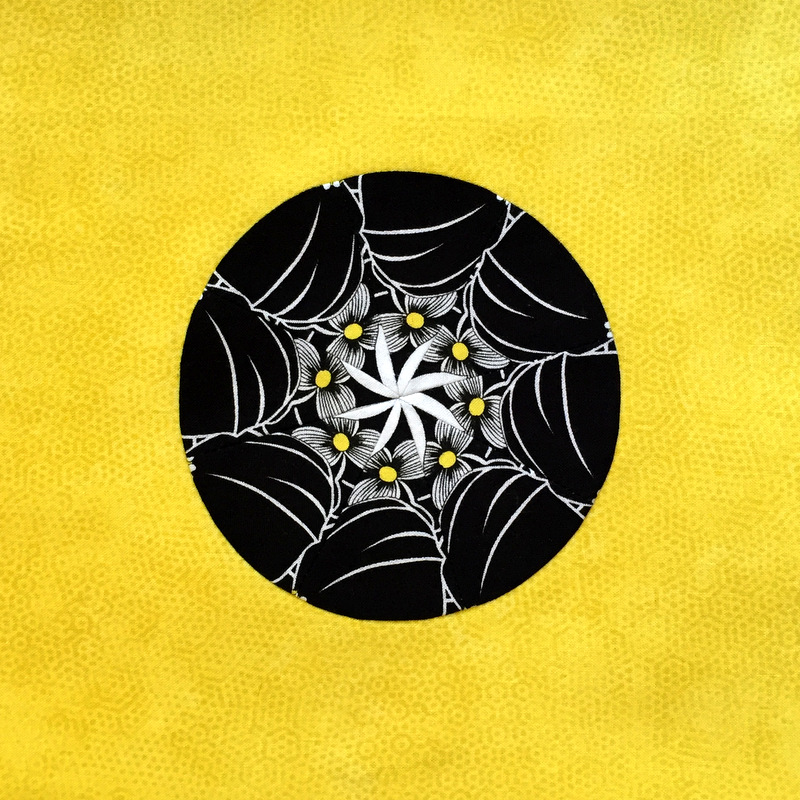 Here's what it looks like now, made into a pocket attached to one of the side panels of the Junior Billie Bag: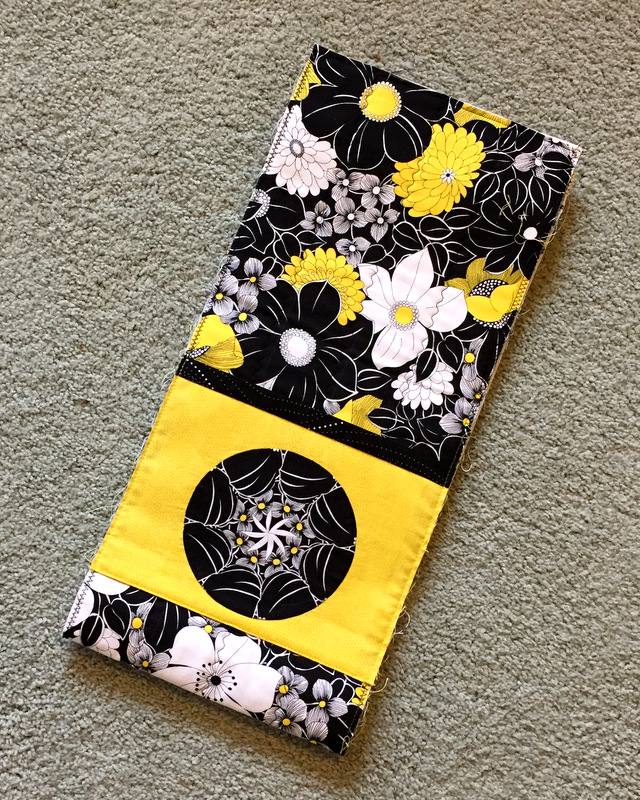 The circle is 4⅝" in diameter and the pocket is 6″ deep.
See that band of black fabric at the top of the pocket? I used the same fabric to make a slightly deeper pocket (8″) on the other side panel: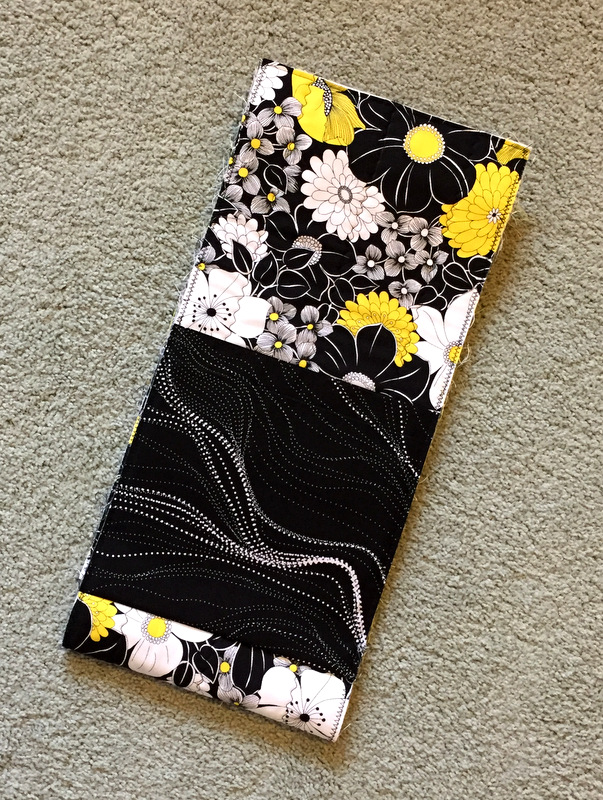 I love how the wavy lines on the pocket fabric play against the lush floral you see above it.
In an upcoming post I'll show you the pockets on the inside of the bag — lots of them, specifically sized for the tools quiltmakers use most. Please come back for a look.