Another Junior Billie Bag?
I've already finished two this year, one for myself and one for a friend. Now I'm making a third one. The reason? I'm teaching a class that begins tomorrow at the Pine Needle. I made my first Billie Bag, designed by Billie Mahorney, about 10 years ago, and found it very challenging. It's definitely not for beginners.
Now that I am teaching Billie's design (in a slightly smaller version), I find that the easiest way to give my students the confidence to make their own totes is to demystify the process by showing how the individual components go together. I call it a "deconstructed Billie Bag" but in truth it's a Billie Bag under construction.
I guess every time I teach this class I will wind up with a new Junior Billie Bag. This one is going to a friend as a surprise.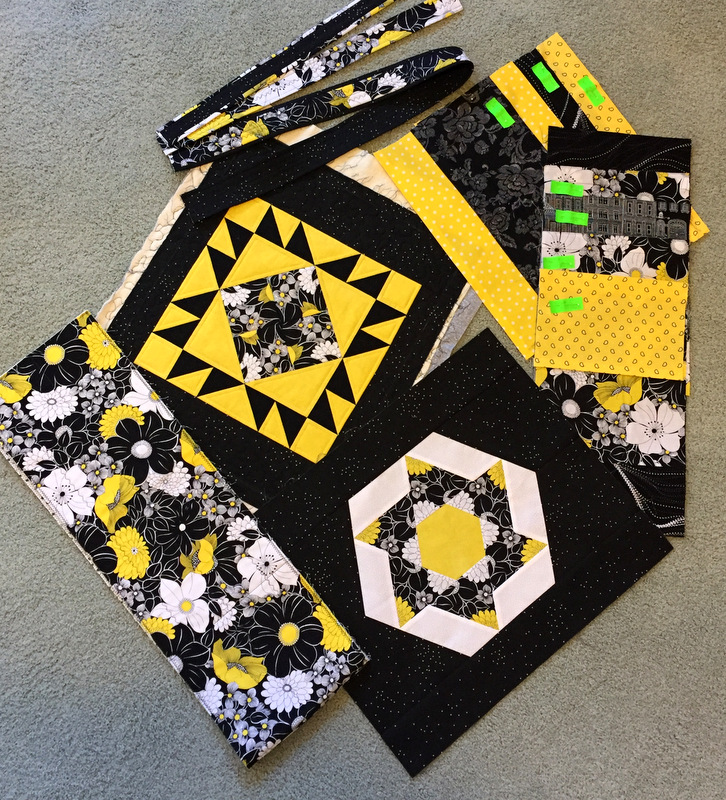 What you are seeing in the photo above are the front and back panels, the side panels/bottom unit, two sizes of straps, and some of the interior pockets. In a few weeks' time, you will see a finished quilter's tote measuring 14″ x 17″, with a generous 7½" depth to accommodate a 6″ x 24″ acrylic ruler.
I started out with two 12½" blocks to which strips were added to make two panels that will be trimmed to the proper size after quilting: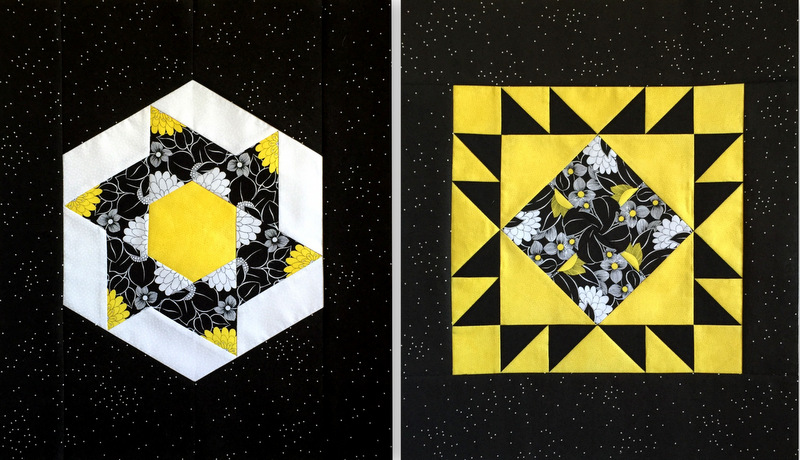 The panel on the left is yet another version of the Spinners block, from the book On the Run Again by Heather Peterson of Anka's Treasures, that I've used in some other projects this year. The one on the right is a traditional star block that I jazzed up with a four-patch kaleidoscope (what I call a 4-Patch Wonder block).
Isn't that a great black-white-yellow floral print? I found it last summer at a quilt shop in Central Oregon and bought the end of the bolt. It's by Studio 8 for Quilting Treasures. I paired it with one of Cotton + Steel's Basics from 2015: "Sprinkle," designed by Sarah Watts. (I love the Sprinkle design so much I bought it in two other colors.)
My biggest challenge in making this Junior Billie Bag will be keeping Coco out of my sewing room: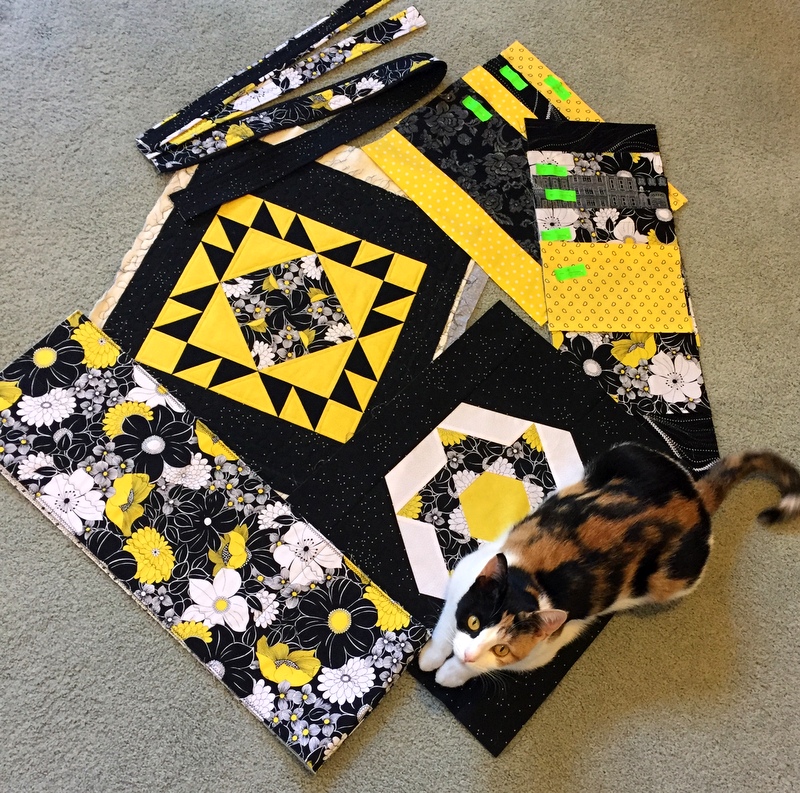 She's a frequent visitor. Need I say more?