I've made three Junior Billie Bags this year. The first one was made as a class sample, which I kept. The second was made as a birthday gift. Number 3 was also made as a class sample. Since I don't need another JBB, I decided to make one for a good friend. Regular readers have seen this bag while it was still in flat pieces. Now it's three dimensional!
A Junior Billie Bag is challenging to make — but oh, so worth it. I call it the quintessential quilter's tote. Measuring 14″ wide, 17″ high, and 7½" wide, it's large enough to hold a lot of supplies but small enough to be carried easily, especially because of the two sets of handles. Pockets on the outside and inside can be customized to hold a quilter's favorite set of sewing and quilting tools.
Here's one side of #3, finished last week: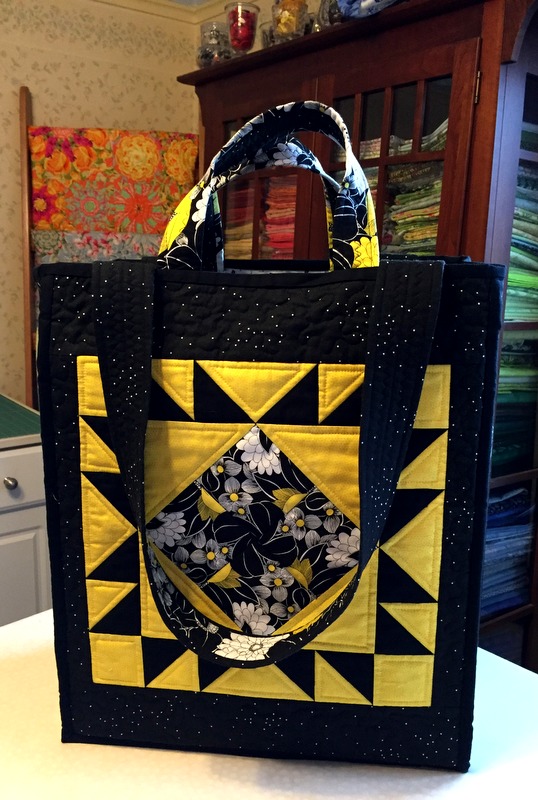 I like that block so much I used it on #1 and #2. On the other side of the bag I made what I call a kaleido-spinner block: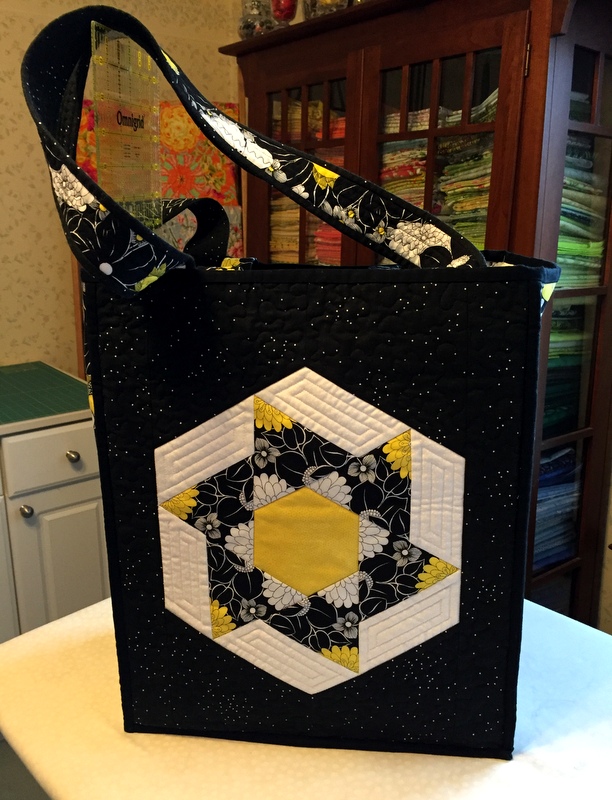 Here are a couple of side views, to show you the pockets on the outside: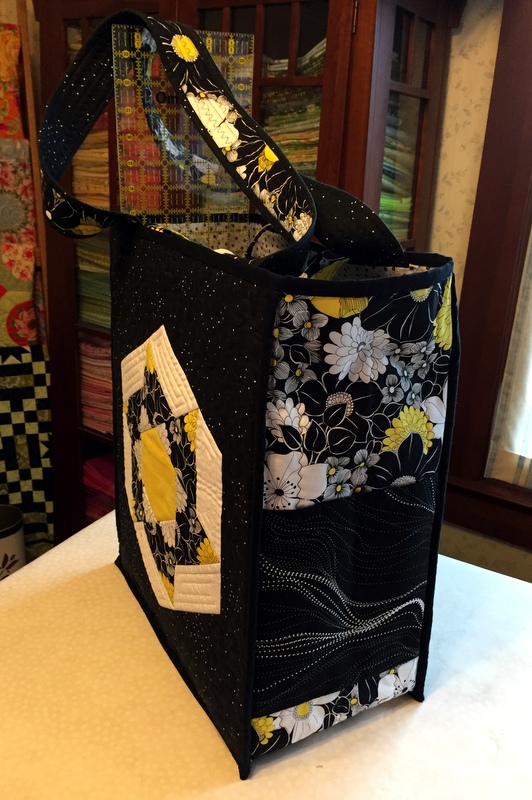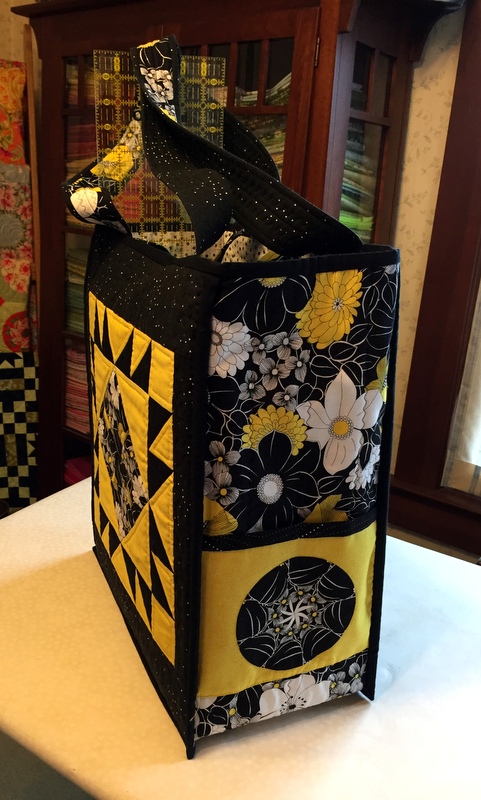 And finally, a peek inside the bag, which is loaded with pockets: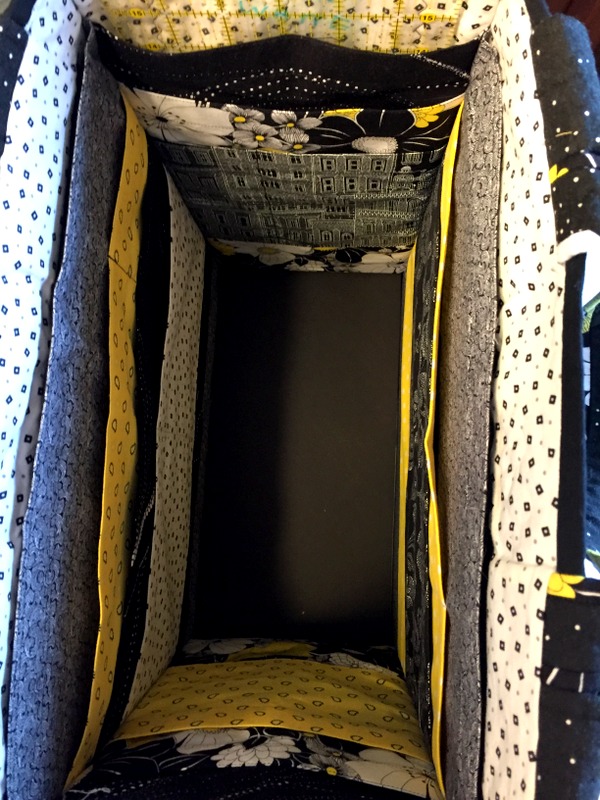 My friend Miriam was as delighted to receive it as I was to give it to her. We work on quilt projects together at the Pine Needle, the local quilt shop where I teach. It's the same quilt shop where Billie Mahorney, the designer of the bag, taught for almost 20 years before moving to Idaho in 2009. Billie taught her bag class many times during those years, and I am very honored that she has passed the torch on to me.
The next time I see Miriam, I expect she will be toting her brand new Junior Billie Bag, loaded with her favorite things.