Last month when I finished piecing Where It's @, my wonky Greek key quilt made using Karla Alexander's pattern Rewind, I was pretty pumped. Now that Where It's @ is quilted, I'm even more excited. I think you'll understand why when you see it: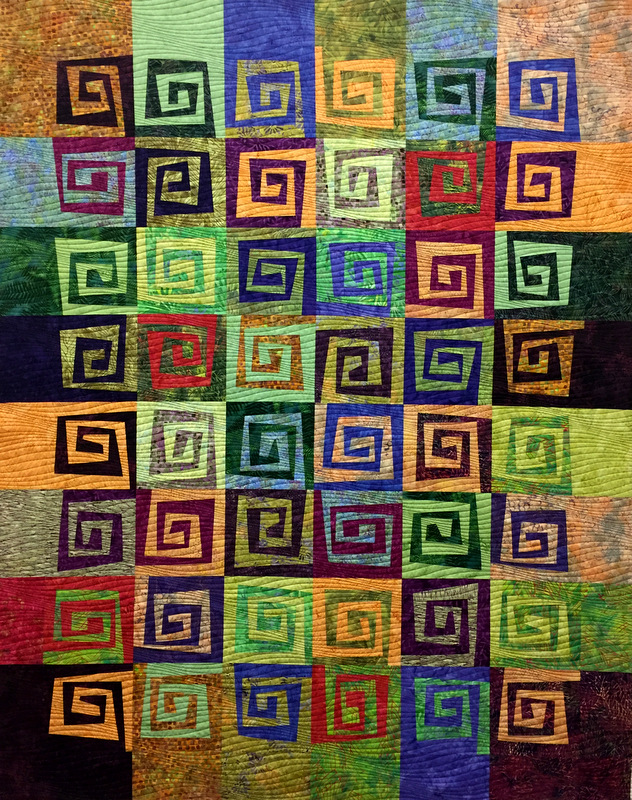 Karlee Sandell, the same talented longarm quilter who did the custom quilting on Stella by Starlight (subject of my last post), quilted an edge-to-edge design on this one. The undulating curves are the perfect counterpoint to the sharp angles of the wonky Greek key blocks. Here's a close-up of four blocks: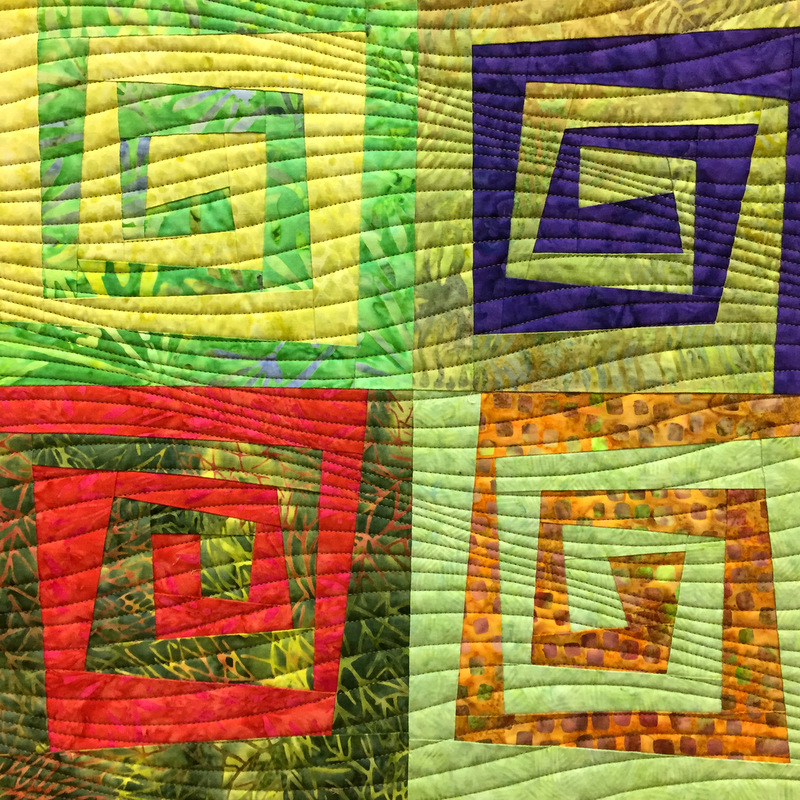 When selecting fabrics I started with a basic color scheme of green, orange, and purple, with values ranging from light to medium-dark to dark. My definition of purple stretched to include cornflower blue and a bright orange-red. I needed a thread for quilting that would look good on all of these colors. My first thought was a variegated thread but then I decided to go with one color that would work well across the surface of the quilt. Karlee and I auditioned khaki, straw, and light olive threads. Khaki was the clear winner.
I almost always piece a backing with elements borrowed from the front. Not this time. Out of my stash came a large-scale batik print I bought a few years ago while on a visit to Georgia. I had no idea at the time how I might use the fabric. It seemed to be perfect for the back of Where It's @: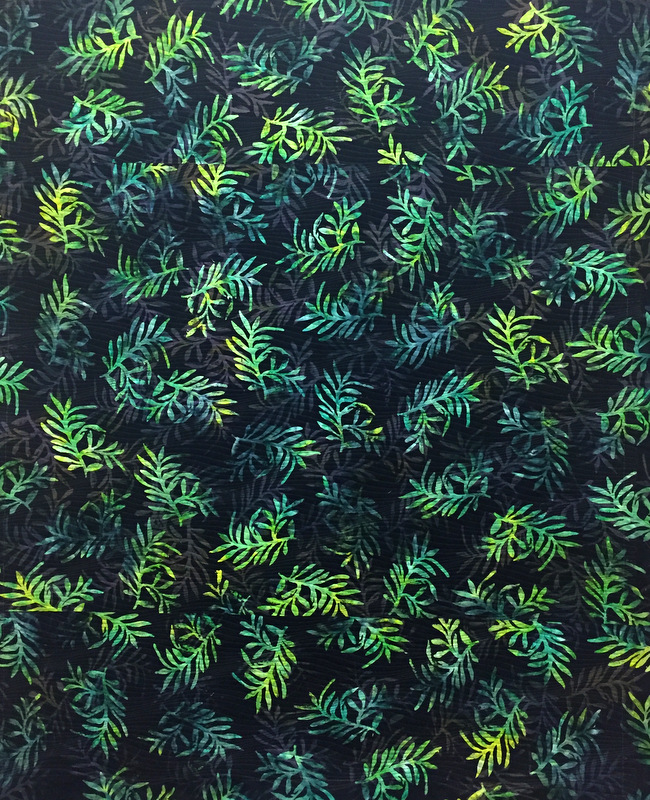 This close-up of the back shows how well the khaki thread works on the leafy print: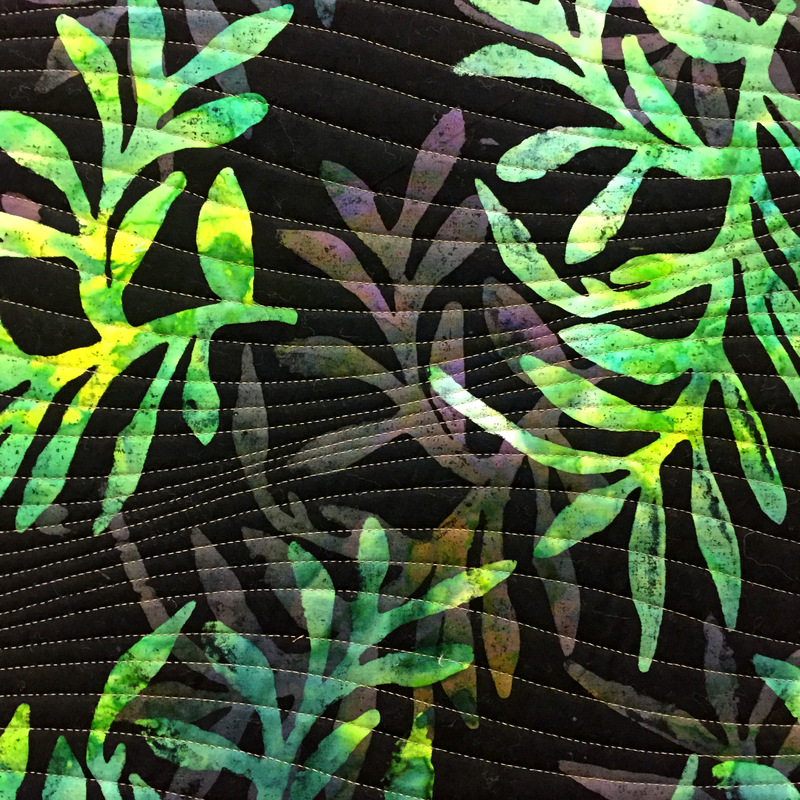 Since the back doesn't include any design elements carried over from the front, I'm going to incorporate one for the label. That should be a fun addition.
I am so grateful to Karlee for getting Where It's @ quilted in record time. She was able to squeeze it in ahead of a couple of custom quilts so that I can get it bound and labeled in short order. Why the hurry? So it can be displayed in the Pine Needle, the quilt shop where I teach. I'm going to teach this design in February 2017!