The sewing tool caddy I made last month sits in a special acrylic stand. It's actually a brochure rack that one of my students, Becky B., gave me a couple years ago to hold the first version of the caddy that I had made.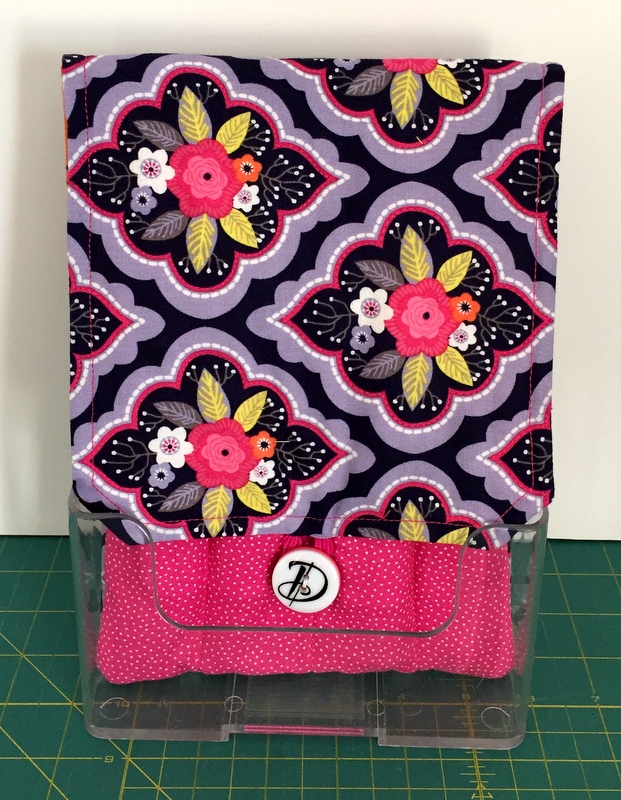 The stand measures about 7″ x 7¾" x 2½". The sewing caddy measures about 6½" x 9½" when closed so it fits nicely in the stand. When I travel to class, I take the caddy and the stand with me.
I usually have the flap of the sewing caddy turned back so that all of my tools are visible and easy to access: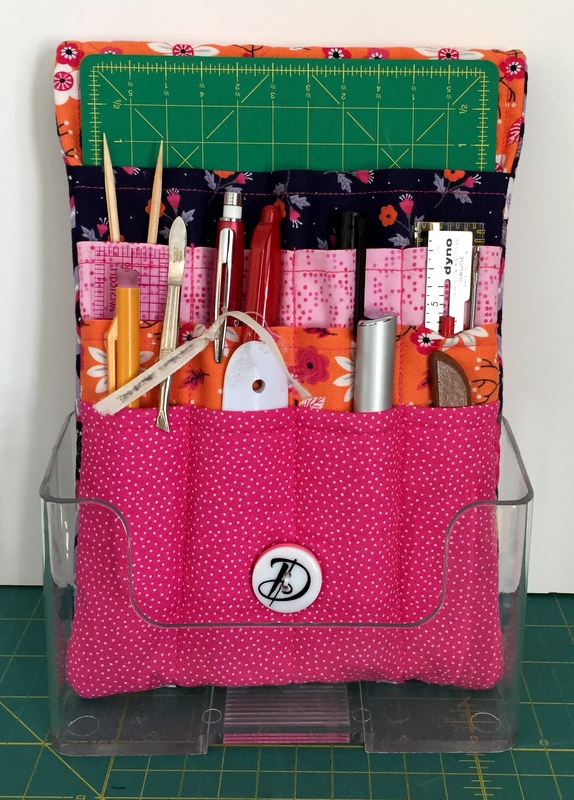 Having the caddy vertical rather than flat on a table surface makes it so much easier to see and use the tools tucked inside.
If memory serves, Becky got the acrylic stand at TAP Plastics in Portland. I believe most office supply stores have acrylic brochure racks in stock. If you make this pattern (Travel Case by p3designs.com), I suggest that you add another pocket as I did to hold more tools. I also highly recommend that you get a brochure rack to keep your caddy in. It's incredibly handy!