My favorite quilt teacher Billie Mahorney always encouraged her students to make the backs of their quilts interesting, incorporating leftover blocks or fabrics from the front. I took Billie's lesson to heart.
This is the back of Baby Selene's quilt: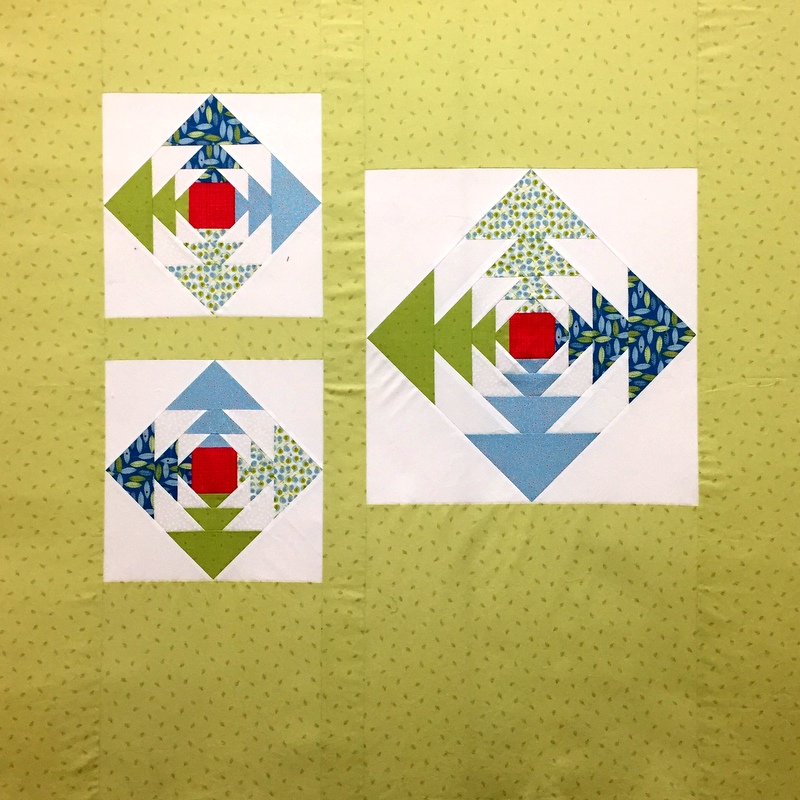 In case you missed my earlier post, this is what the front looks like: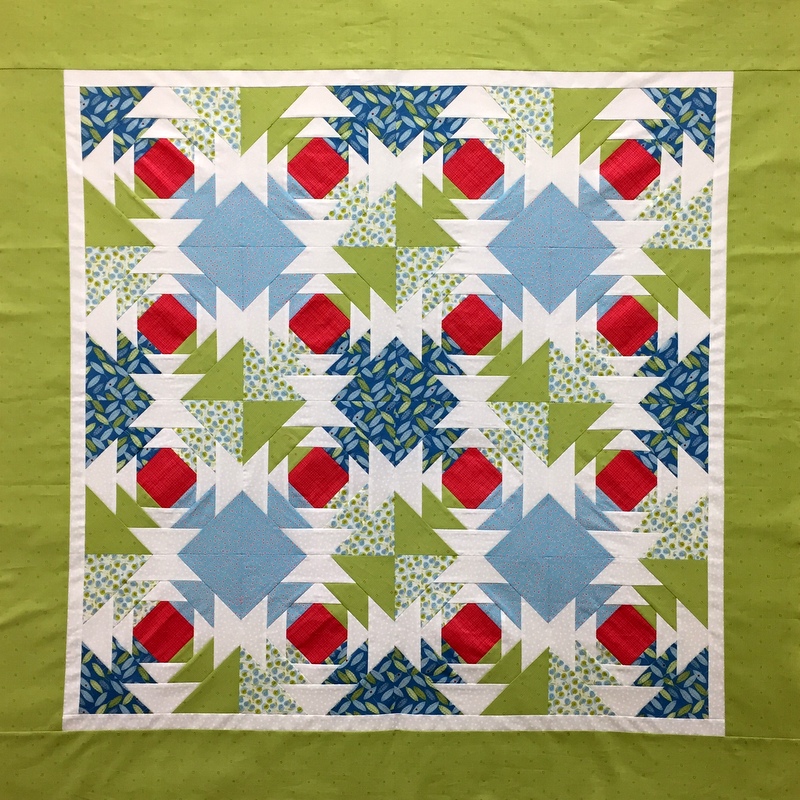 The design, made of 16 identical pineapple blocks, is from Karin Hellaby's book Pineapple Plus (Quilters Haven Publications, 2010).
I had four blocks left over that couldn't be used because the prints were in different positions. Apparently they were destined for the back. I supersized one of the leftover blocks by adding two more rounds, then set that block and two more on point. I floated the three blocks on a soft green background printed with drifting leaves.
The result looks rather modern, doesn't it? It would look even more so with different fabrics. I may have to test that theory by making another quilt incorporating a plus-sized pineapple block or two.
After this one is quilted, I'll add a label in the lower right-hand corner that echoes the larger blocks. It may be as simple as a square in a square or I might add another round or two to make a mini-pineapple block. I think Billie would approve.