Which is to say: not very clever at all.
I've been humming along on the blocks for my latest project, a variation of Winding Ways using red and white fabrics. As I showed you in my last post, I'm working from a stack of V blocks made up of four reds and a couple of light prints: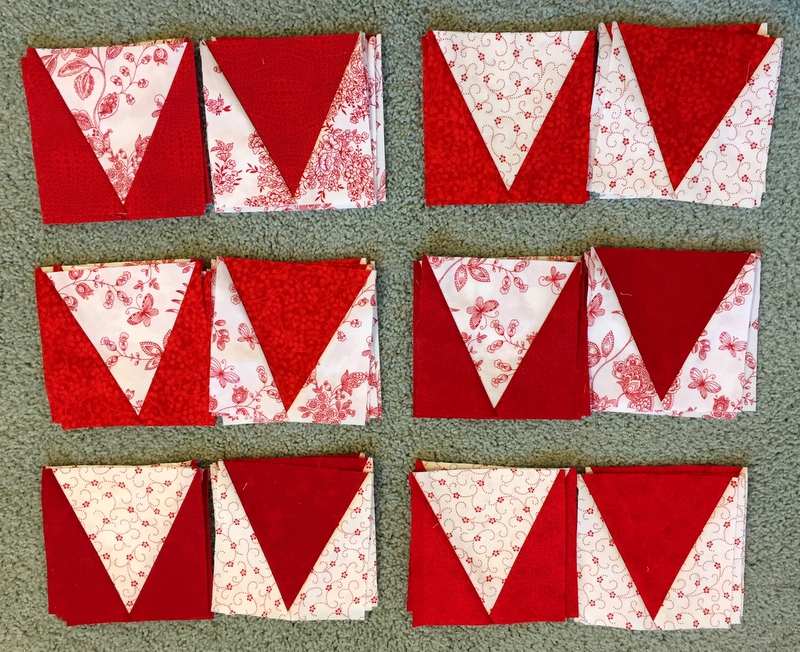 I figured that pairing all of the reds with both of the lights would give me a lot of variety when it came time to arrange the blocks on my design wall. But a funny thing happened when I started playing with the blocks. I had a stack that didn't work at all! How did that happen?
Had I really thought about it before running off in high spirits to my sewing machine, I would have figured it out.
Look at a dark block. You see that the toile print is in the star points of the V blocks and the red fabric is on the outside: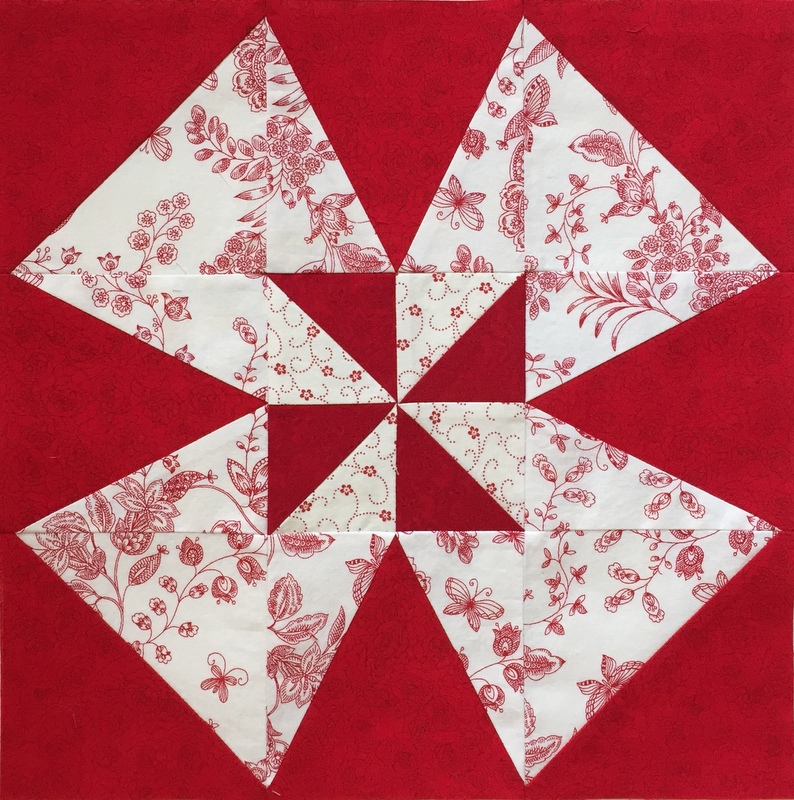 Now look how a light block has the vine print in the V of the V blocks and all around the outside: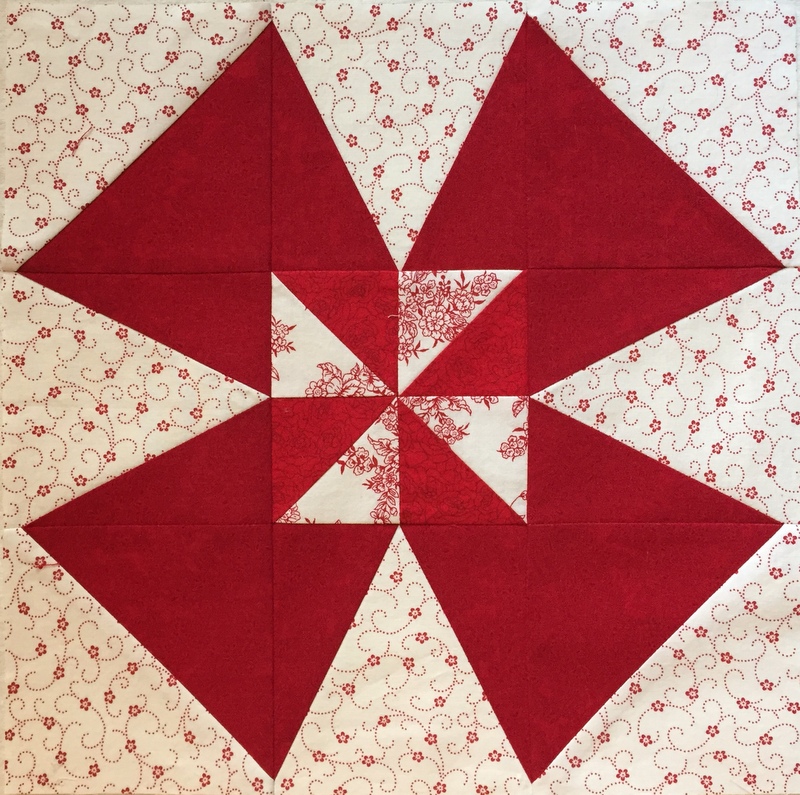 When you put the blocks together in their proper order, with the light and dark blocks alternating, the vine and toile fabrics should alternate, too, like this: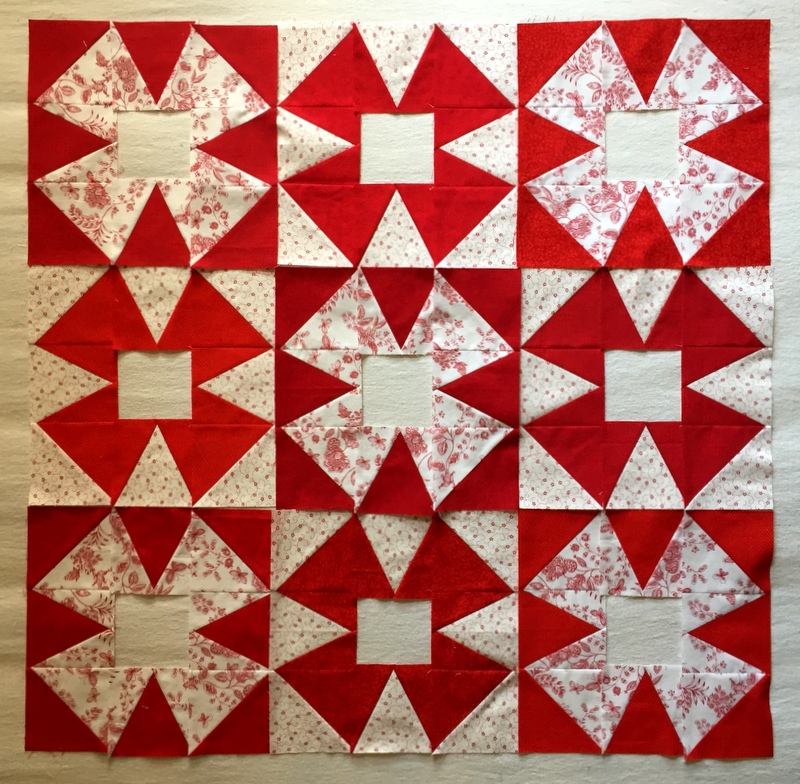 In other words, the V in the light blocks should always be the vine print, never the toile. And the star points in the dark blocks should always be the toile print, never the vine. I made several blocks that were the exact opposite.
(Just to be on the safe side, I'm going to make the center pinwheel blocks last. They're going to be a bit scrappy and I sure don't want to wind up with identical pinwheels in adjacent blocks.)
You know that carpenter's saying "measure twice, cut once"? My dear friend Colleen, also a quiltmaker, modified that saying to "think twice, measure twice, cut once." I should have followed Colleen's advice. Instead I have a set of blocks I can't use in this quilt.
Although I will never get back the time spent cutting, sewing, and trimming those extra blocks, there is a bit of a silver lining: they can always be used in another quilt or perhaps a table runner. Or on the back of this quilt. One thing I can assure you: they will never wind up as orphan blocks. I've invested entirely too much time in them.