It started with this, back in July 2015: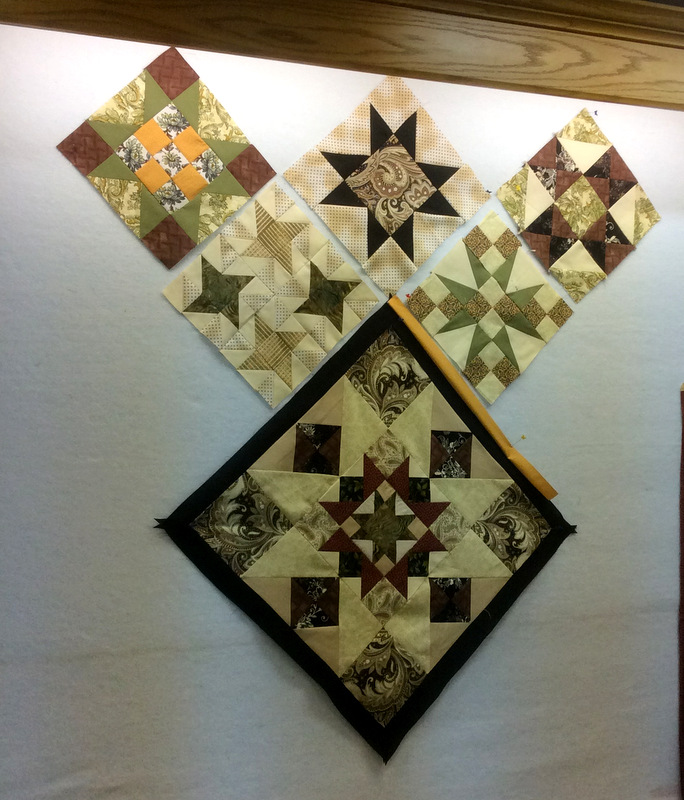 You're looking at the center medallion and first five blocks of Annette Holder's Reach for the Stars quilt. Annette lives in Jonesboro, Arkansas. We met online as part of a community of quilters making the dazzling sampler quilt designed by Terri Krysan that was featured as a series quilt in Quilter's Newsletter magazine during 2013 and 2014.
By June of last year Annette had completed her quilt top: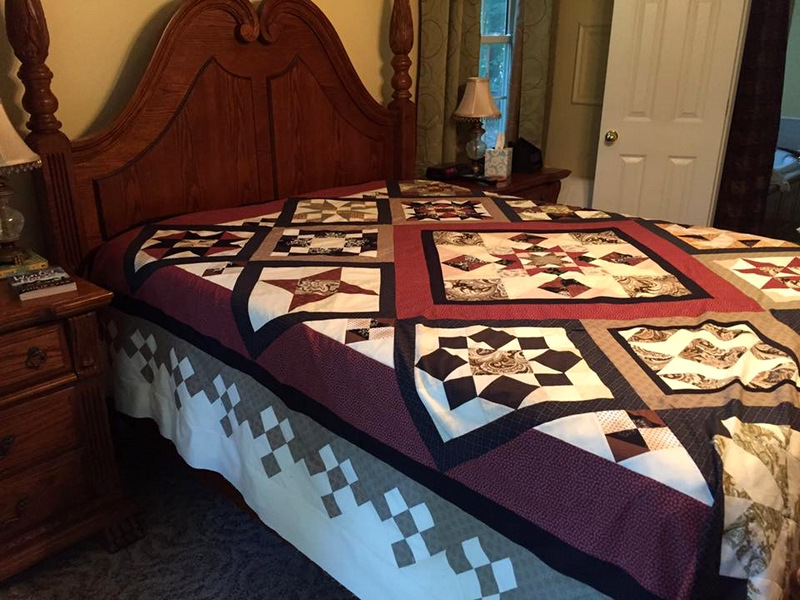 A few weeks ago she sent me pictures of her completed quilt and I am delighted to share them with you. Look what she has the pleasure of sleeping under: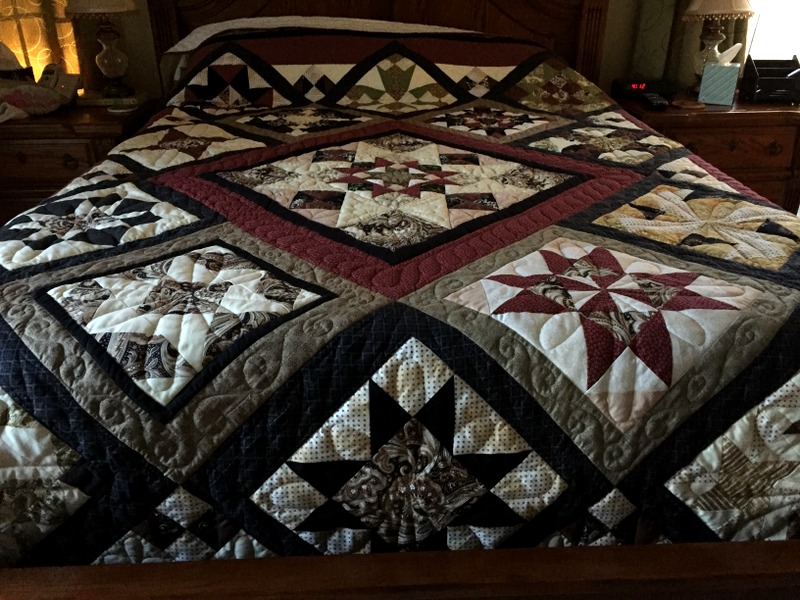 Like many of us who started with Terri Krysan's sampler quilt design, Annette made some design modifications. She replaced one of the original blocks with this friendship star, whose center square shows off her beautiful paisley focus fabric: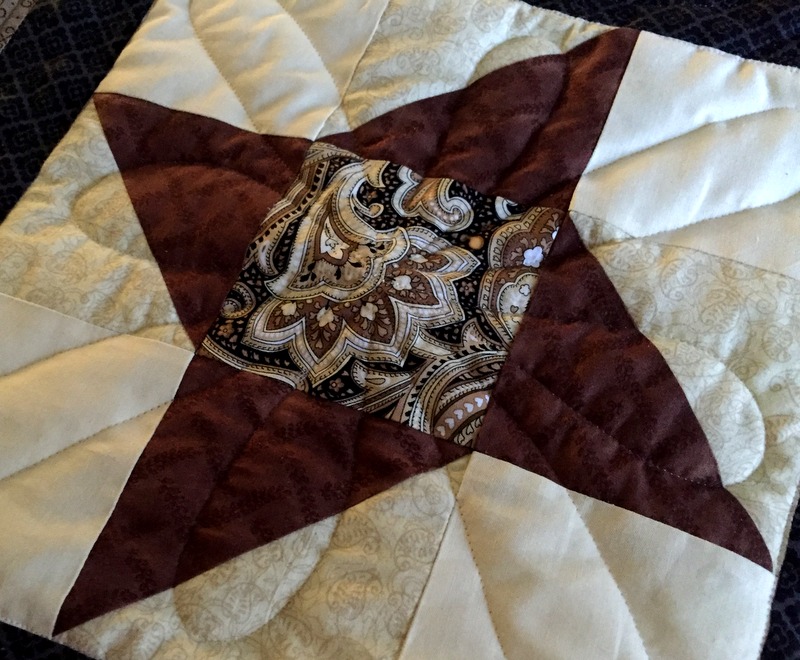 Annette credits "Jana and her elves" at Jana's Quilting in Jonesboro, Arkansas with the longarm quilting. Here are a few close-ups: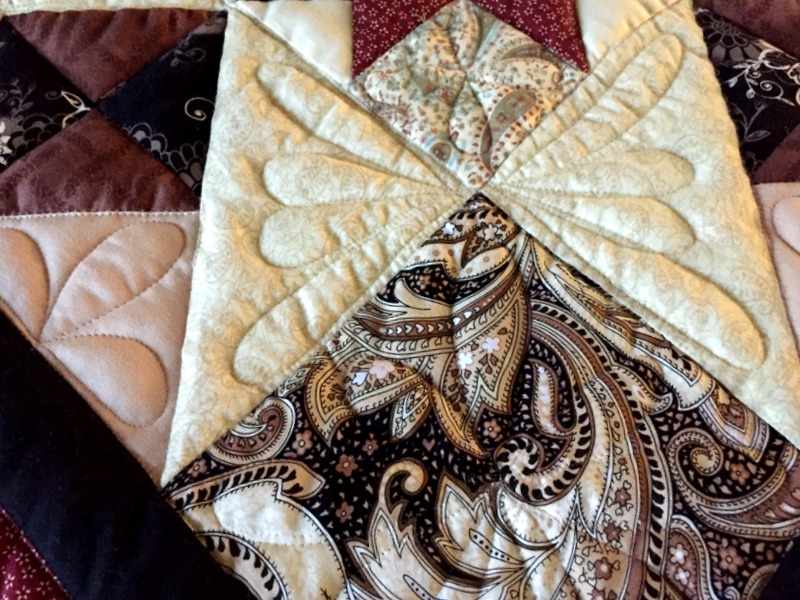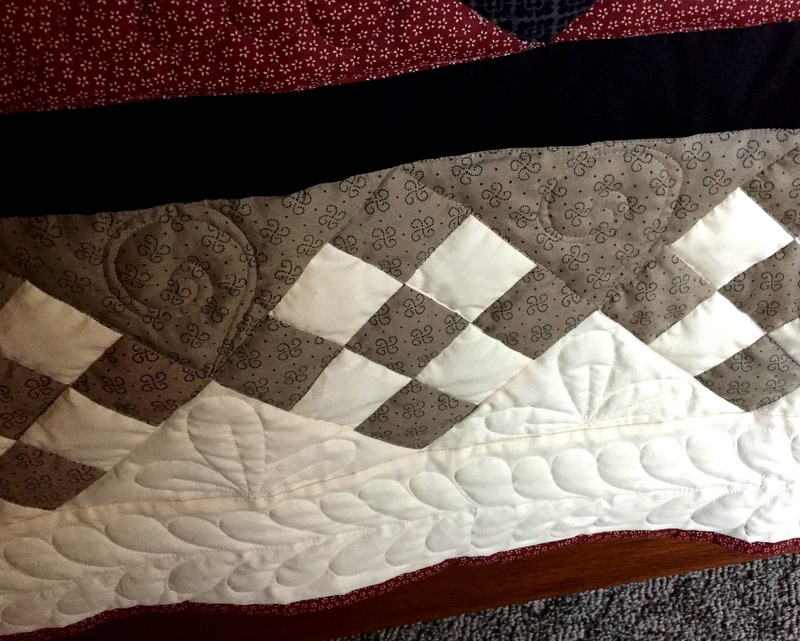 I spy a lot of stitching in the ditch to outline the blocks and give dimension to the quilt: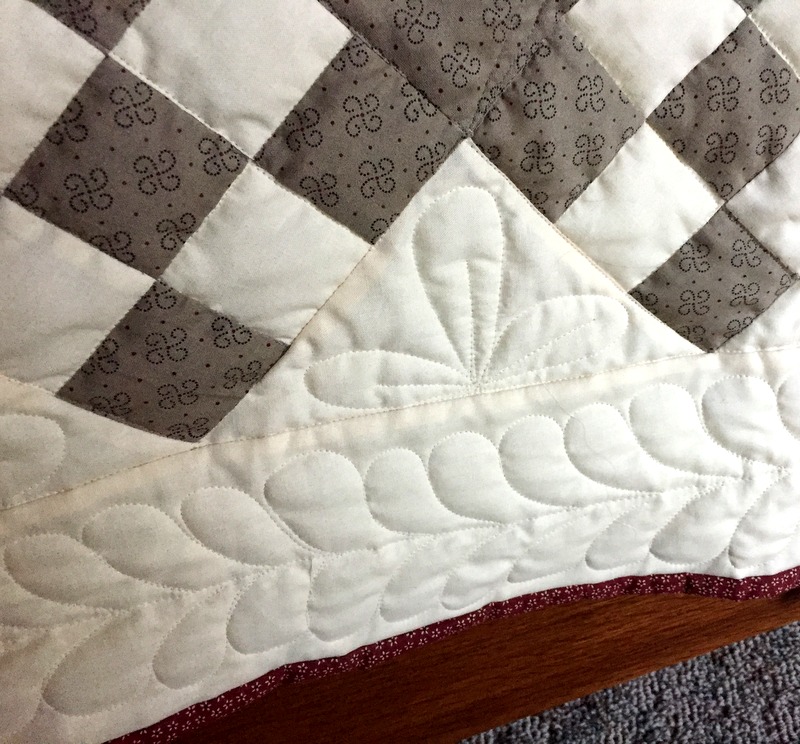 Annette named her quilt Oh My Stars.
If you'd like to see other versions of this stunning quilt design, take a look at my Reach for the Stars page on Pinterest. If you've made your own version, I would love to hear from you! You can email me at dawn (at) firstlightdesigns (dot) com.