My quilt Catch a Falling Star, based on Minnesota quiltmaker Terri Krysan's Reach for the Stars quilt, is currently hanging in the Pine Needle Quilt Shop where it is receiving very nice comments from customers.
Several people have asked how my quilt differs from Terri Krysan's (other than the obvious difference of fabric choices) so I thought I would give you a look at both quilts side by side: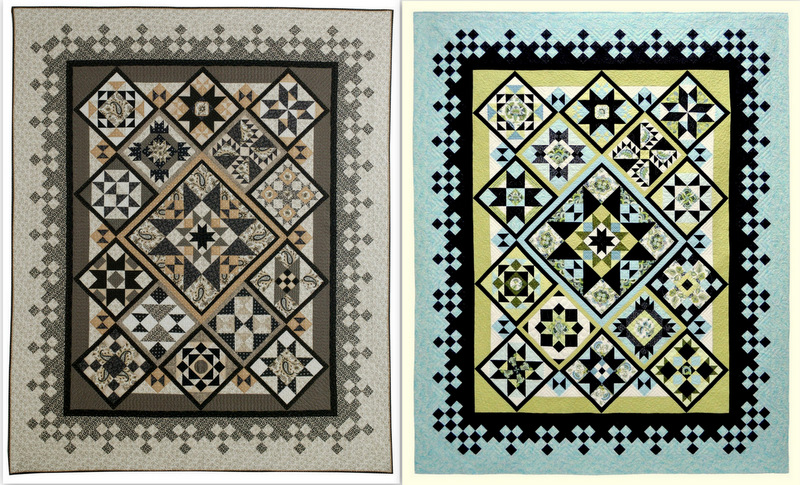 (Photo on left copyright Quilter's Newsletter. Used with permission. Photo by Melissa Karlin Mahoney. Photo on right by Bill Volckening.)
The center medallion and three of the blocks were made following Terri's design. From there I departed in ways both large and small. I'll use the quilt outline below to explain those differences: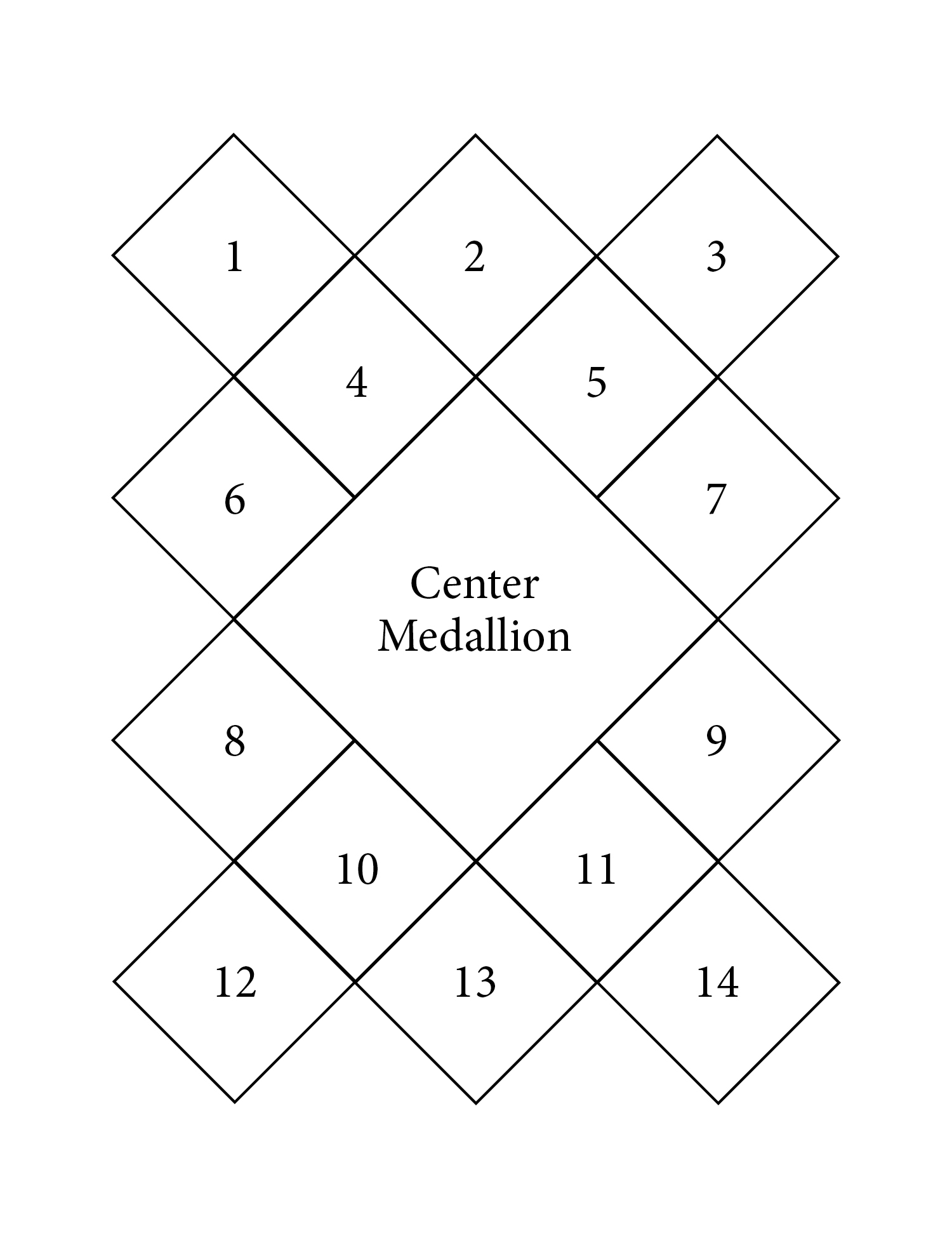 Blocks 1 and 2: no changes.
Block 3: incorporated fussy-cut images in outer part of block.
Block 4: changed center of block to a fussy-cut image enclosed in an inset circle. Moved to Block 11 position.
Block 5: no change.
Block 6: replaced pinwheel in center of block with a 4-Patch Wonder block. Moved to Block 7 position.
Block 7: eliminated appliquéd circles, incorporated fussy-cut image in center of block. Moved to Block 14 position.
Block 8: incorporated fussy-cut image in center of block and changed design of outer part to incorporate fussy-cut border stripe. Moved to Block 6 position.
Block 9: added four triangles to create a star. Moved to Block 13 position.
Block 10: replaced block completely with design spotted on a coffee mug.
Block 11: replaced block completely with a block I dreamed up (although it may well exist elsewhere). Moved to Block 4 position.
Block 12: made the center a square within a square and changed the color value in the corner four-patches to avoid having dark fabric in the points where they would bleed into the black sashing. Moved to Block 9 position.
Block 13: incorporated fussy-cut image into circle in center. My circle is inset rather than appliquéd. Moved to Block 8 position.
Block 14: replaced center of block with a double pinwheel block incorporating fussy-cut images. Moved to Block 12 position.
That's it for the blocks, though I should note that Terri used fussy-cut images in seven of her 14 blocks. I challenged myself to incorporate fussy-cut images in all 14.
The setting triangles were made following Terri's design but I altered the design of the checked border to make all four corners symmetrical. I'm very proud of that achievement.
Now you probably think all 14 blocks are different, don't you? Not so! Two of the blocks are exactly the same design. They just look different because of the fabrics used. Can you spot which two are the same? Here's a bigger photo of my quilt to help you look: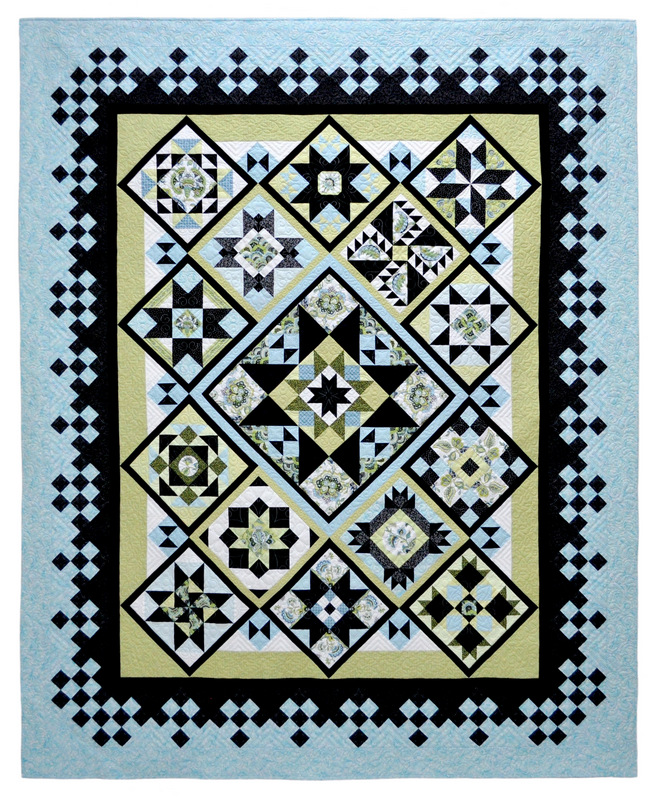 Happy hunting!