The postman left a package on my front porch today: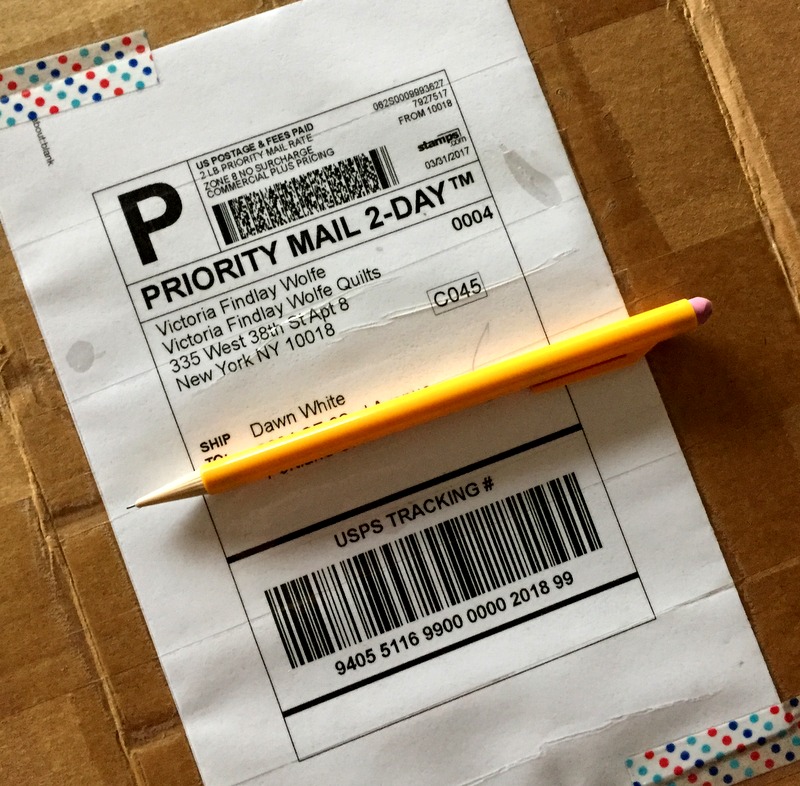 Oh Happy Day! It's from Victoria Findlay Wolfe, containing a pattern and ruler I ordered just a few days ago.
As a result of visiting Victoria's shop on my recent trip to New York City (subject of my last post), I visited her website — and found something I really liked. Friends, there's another kaleidoscope quilt in my future. It will be based on Victoria's pattern Big Block Star: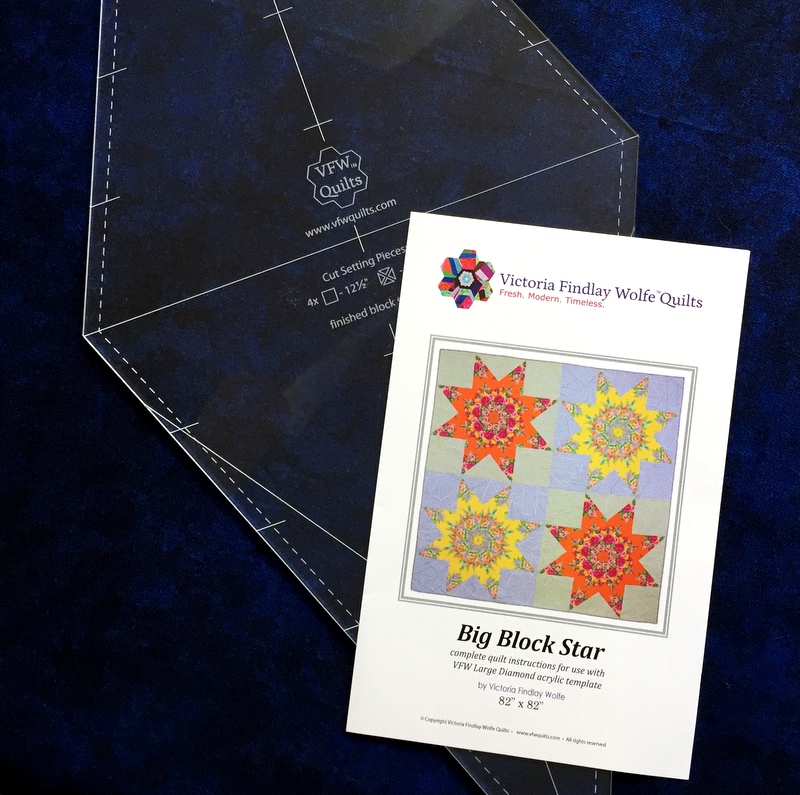 When she says "big block," she really means it: those star blocks are 41″ square. They're made with the help of Victoria's acrylic template/ruler, cleverly marked to aid in fussycutting the diamond shapes to create a kaleidoscope effect.
So. . . I have the pattern and I have the ruler. Guess what else I have? The fabric! I've been hanging on to this piece of Kaffe Fassett fabric for 10 years, just waiting for the right project to come along: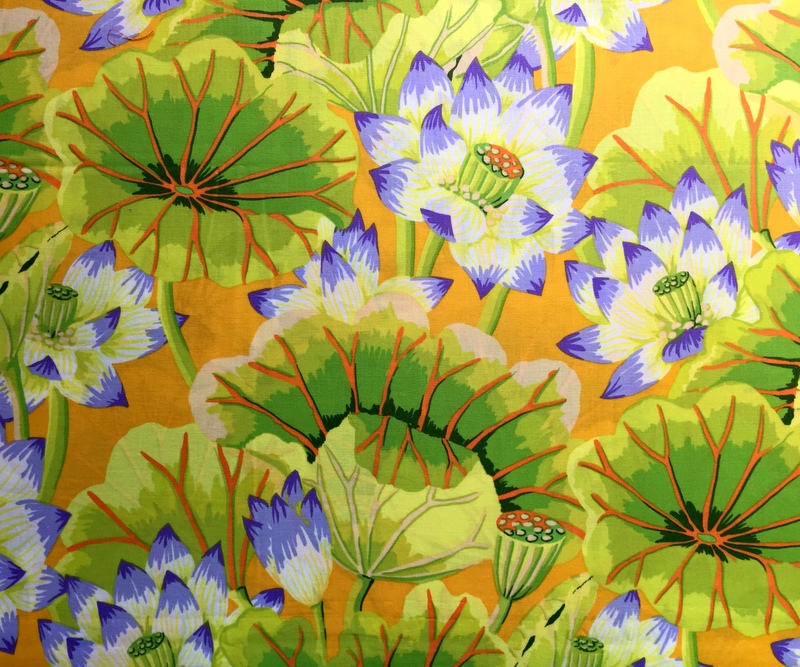 Ten years! How do I know that? Take a look at the selvage: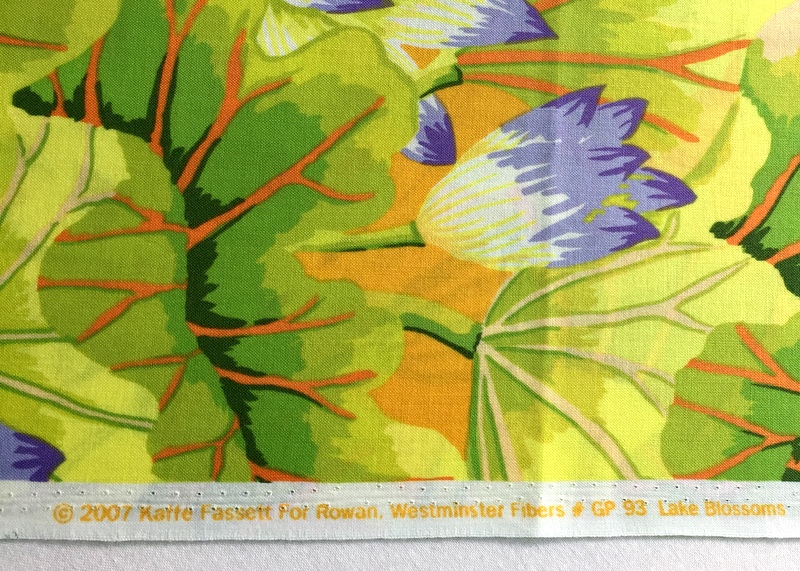 The design is called "Lake Blossoms." There's something about that particular combination of green, orange, and purple that calls to me.
I would love to jump right into Big Block Star but . . . duty calls. I'm prepping for a new class at the Pine Needle and have promised myself not to start anything new until preparations are completely wrapped up. Then there's the matter of a few other Works-in-Progress that need some attention. I think I'll set Victoria's pattern out where I can see it every day to give myself a little extra incentive to finish those WIPs.