Ladies and gents, I have another finish to report: Here is my latest version of the quintessential quilter's tote known as the Junior Billie Bag: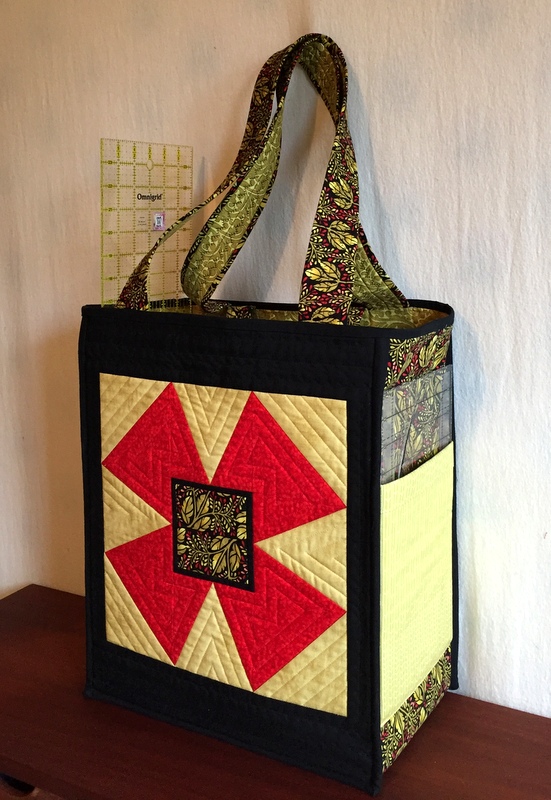 I just finished teaching a class at the Pine Needle on making a JBB. I started the class (and this bag) in January; you can read about my fabric choices here.
In the photo above, you see the longer of two sets of handles; these are worn over the shoulder. In the photo below you see the shorter set of handles, allowing the bag to be carried like a satchel: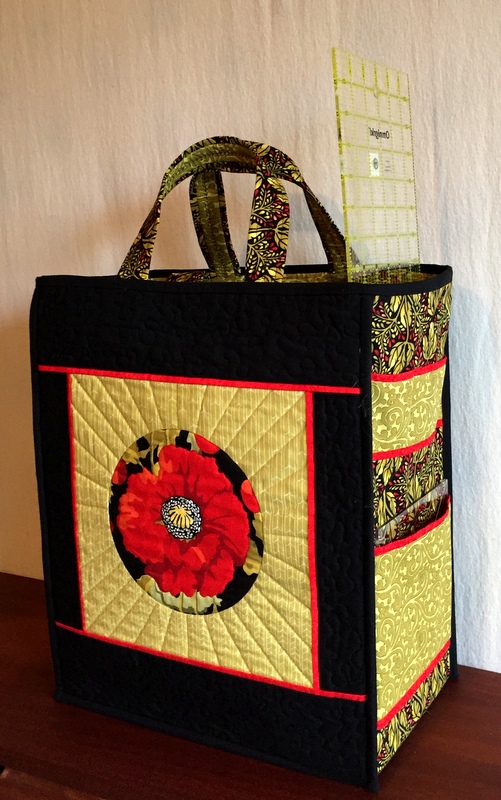 Notice the custom outside pockets in both photos.
Now look inside the Junior Billie Bag, where you'll find many more pockets, all sized with specific items in mind: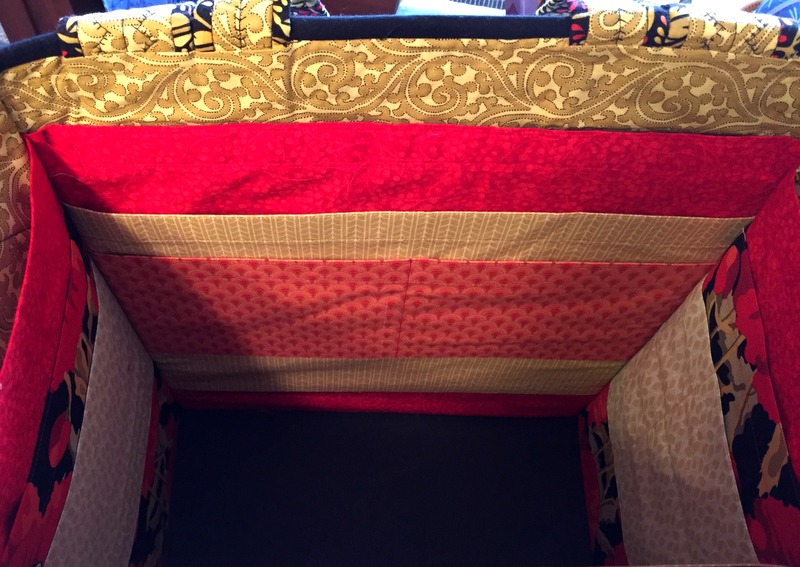 After those pockets are filled, there's still room to tuck in bundles of fabric or batting — or even a sack lunch. Now you know why I call the Junior Billie Bag "the quintessential quilter's tote."
The original Billie Bag was designed by Billie Mahorney and measured 21″ x 21″ x 7½". This version is smaller, measuring 14″ x 17″ x 7½". Billie never wanted to write a pattern, preferring to teach her design in a classroom setting. Now that she has retired from teaching, I have the pleasure of teaching the class. How glad I am! It's been so much fun sharing her design with other quilters, and in the process I have made myself a JBB or two and given others as gifts.
When Coco saw me taking photos of the JBB this morning, she trotted right over to investigate. Before I knew it, she had crawled inside and made herself very much at home: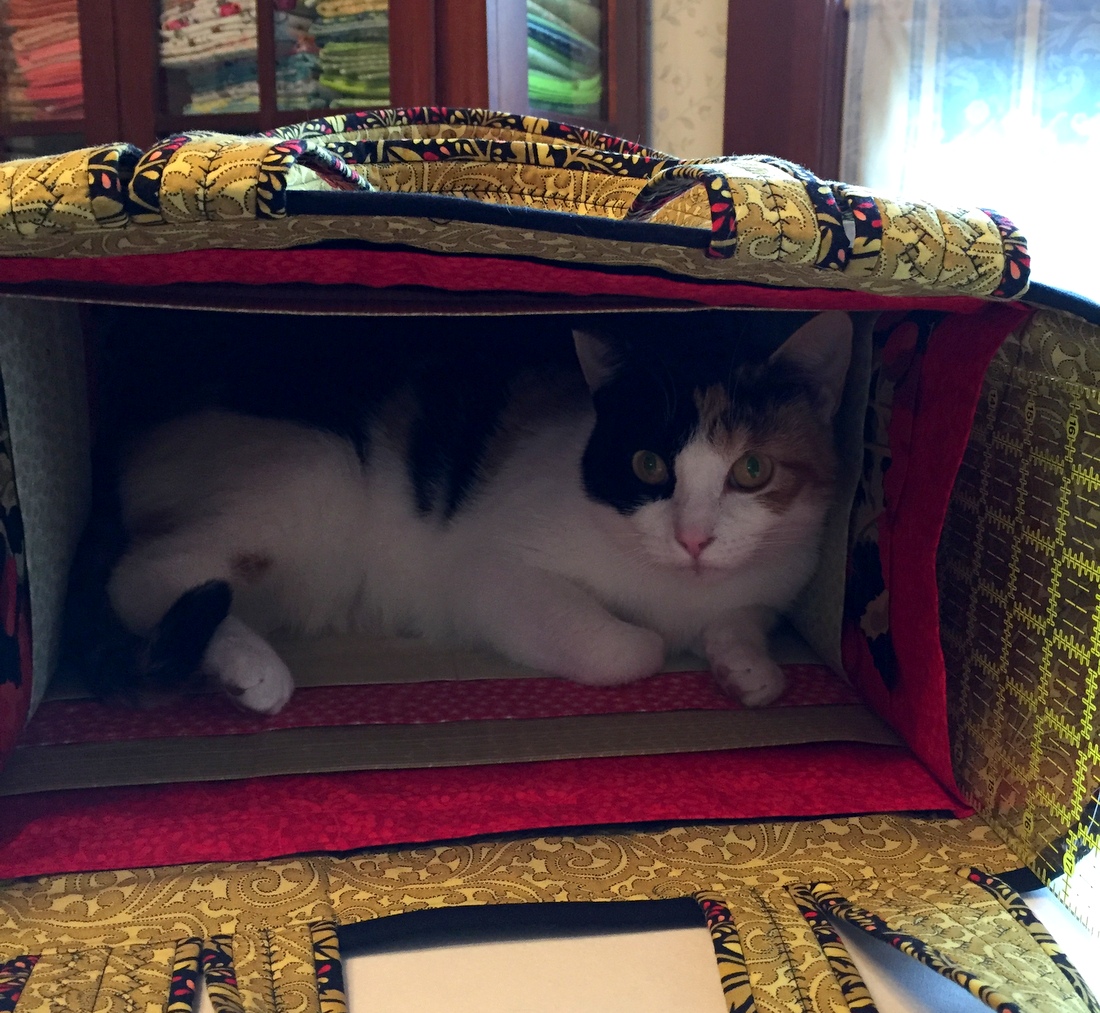 It seems the Junior Billie Bag is perfectly sized for a cat. Who knew?!