Almost 1500. Fourteen hundred and ninety-seven, to be exact. That's how many quilts were on display Saturday, July 8, at the Sisters Outdoor Quilt Show in the tiny town of Sisters, Oregon in Central Oregon. An all-time high. The quilts are up by 9:00 am and come down starting at 4:00 pm the same day. I did my best to see as many of those 1497 quilts as I could and to photograph the ones I found most striking.
We start with the ones featuring hand appliqué, as this was on my mind after taking an excellent class on needle-turn appliqué from Australian quilter Sarah Fielke, subject of my last post, during the week of classes known as Quilter's Affair that precedes the quilt show.
I was in Sisters that week with my quilt group, the Quisters, and this is one of the very first quilts we saw as we headed out on Saturday morning:
There were plenty more.
The proud fellow in the the photo below is the husband of the quiltmaker, Nancy Payne-Schomaker. He was clearly delighted with the positive comments he was overhearing about his wife's quilt, so of course I had to ask him to pose with it: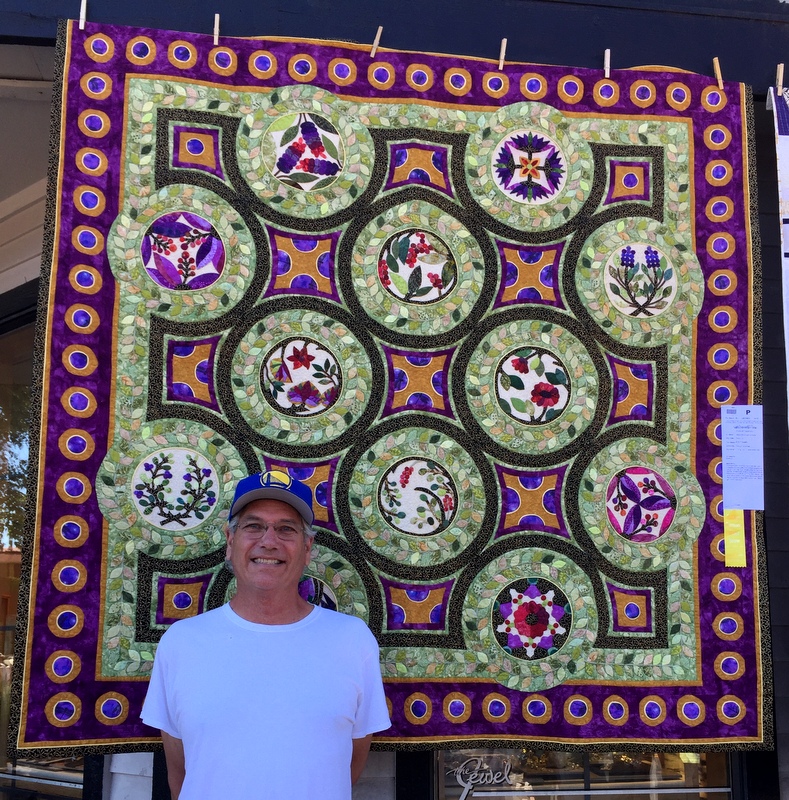 It was her first appliqué project; no wonder he is proud!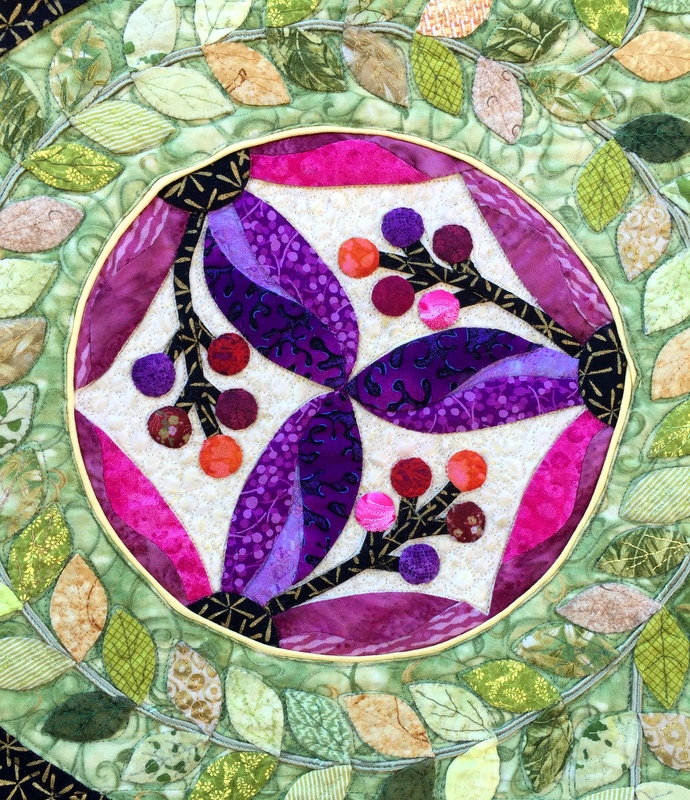 Christmas in July, anyone?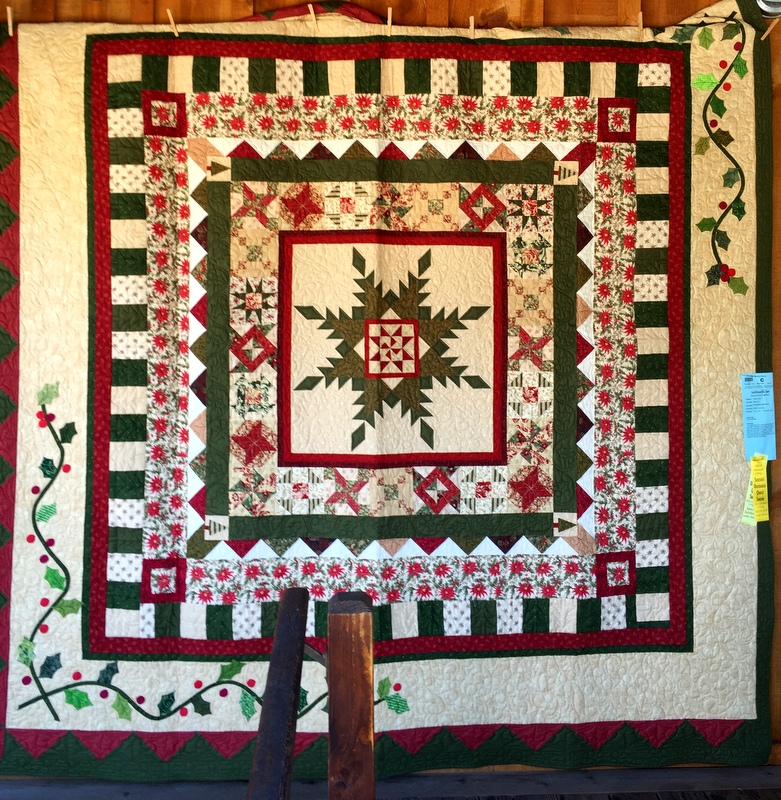 This quilt by Carolyn Friedlander was part of the QuiltCon exhibit: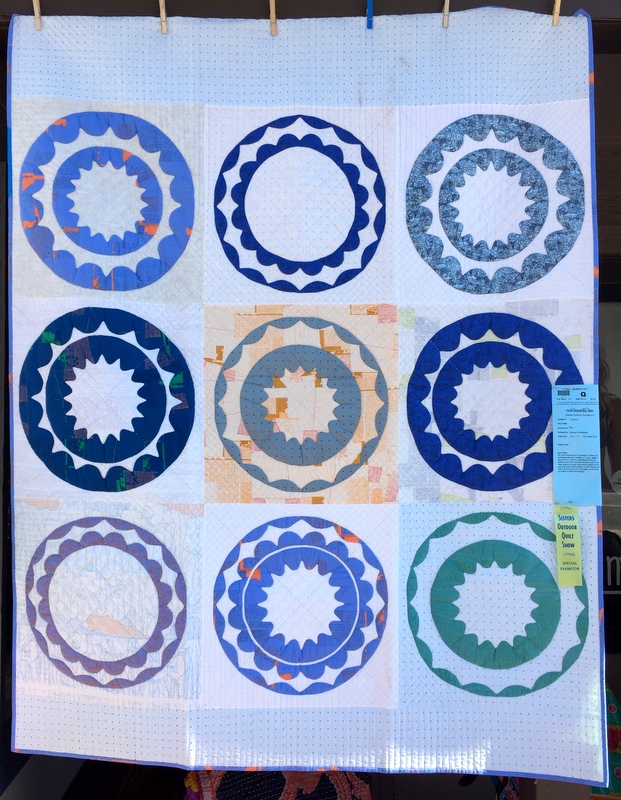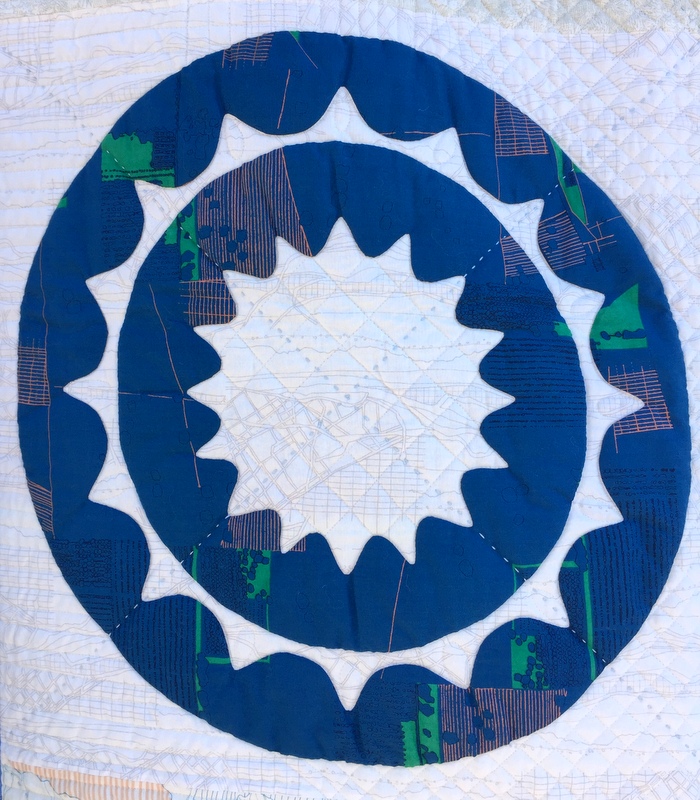 Carolyn Friedlander was one of the teachers taking part in Quilter's Affair. This quilt of hers was hanging in the Teacher's Tent: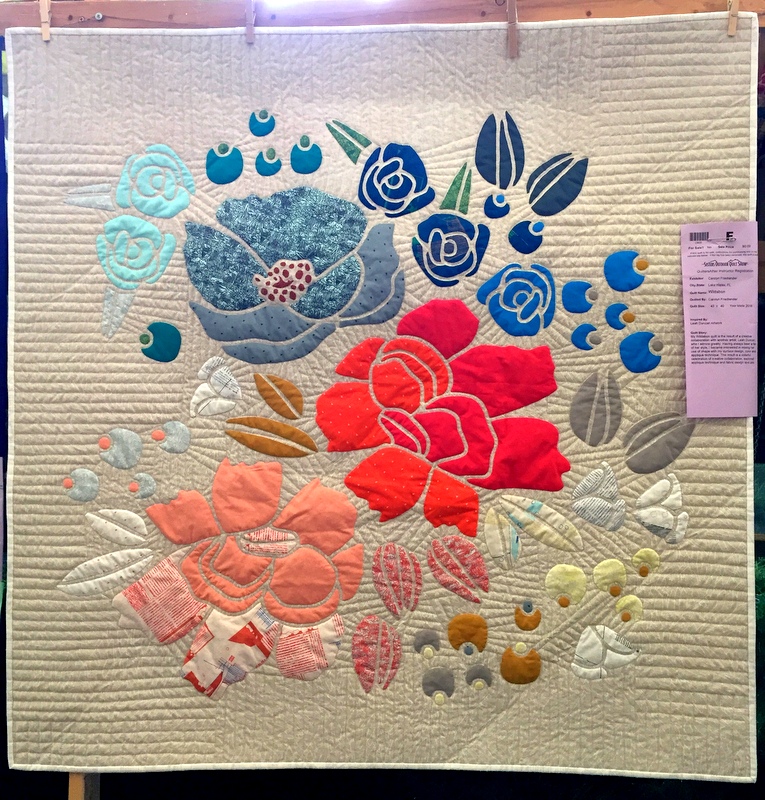 This is another quilt in the Teacher's Tent featuring hand appliqué: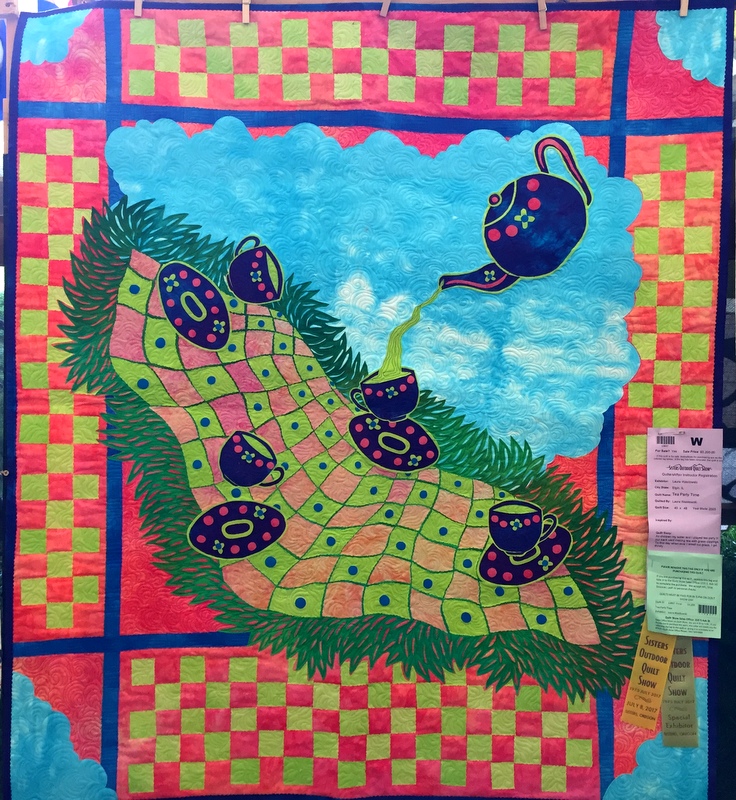 I took a class from Laura a  couple years ago and loved her whimsical style so much I bought one of her quilts. It hangs in my sewing room.
You saw this quilt in my last post but I have to show it off again. It was made by Sarah Fielke, inspired by an old quilt in the collection of the American Folk Art Museum: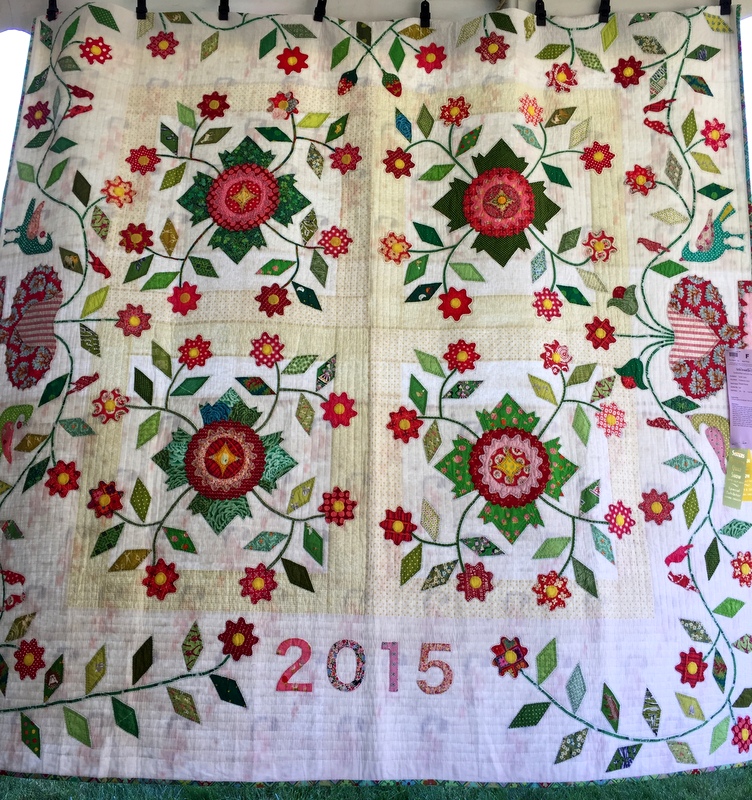 This quilt was made by a woman who took a Quilter's Affair class in 2015 from Sally Frey (I wish I had taken it, too!):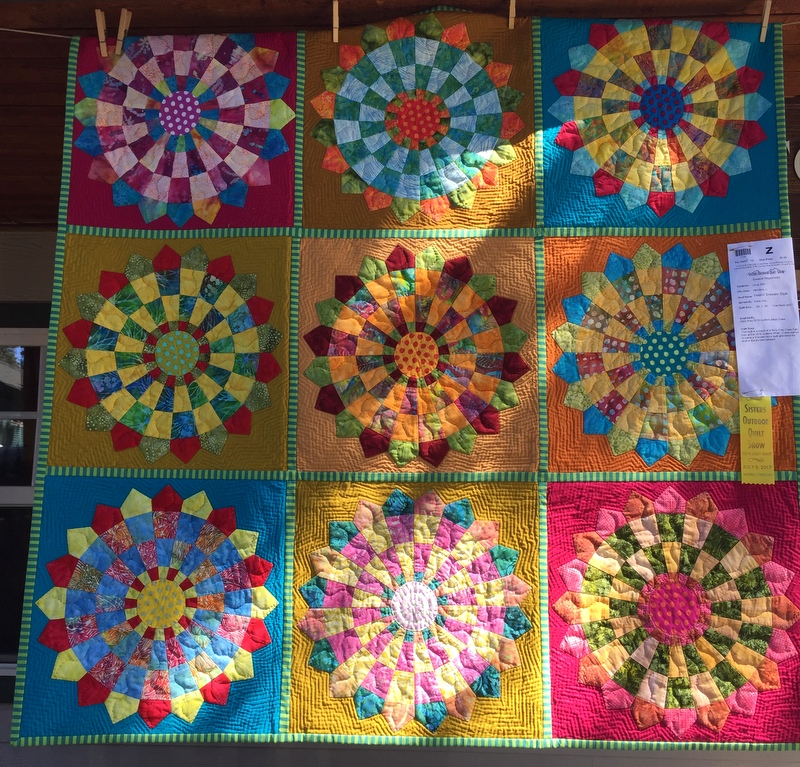 Look at this beautiful Baltimore Album-style quilt: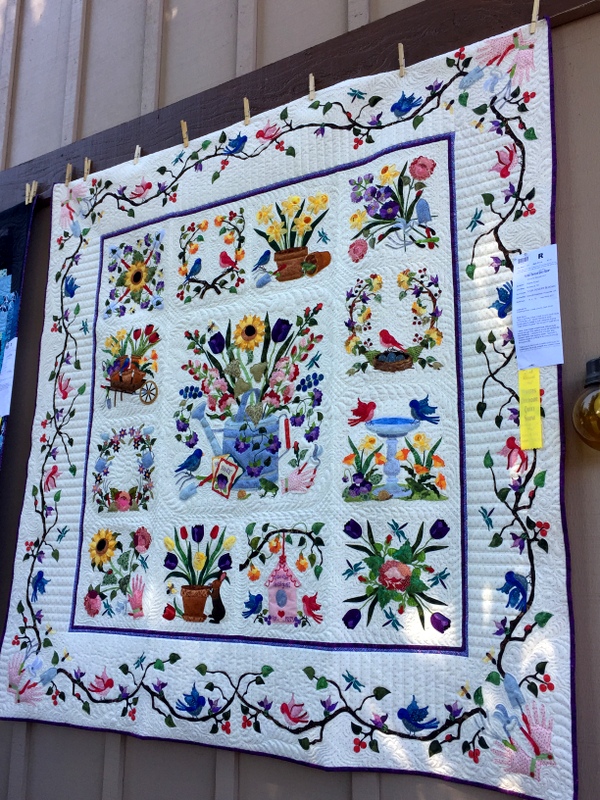 Guess what? It's not hand appliquéed! I couldn't tell it was raw edge appliqué until I got right up next to it.
There were a few other raw edge appliqué quilts at the show that caught my eye, including this one by Deborah Boschert, another teacher at Quilter's Affair: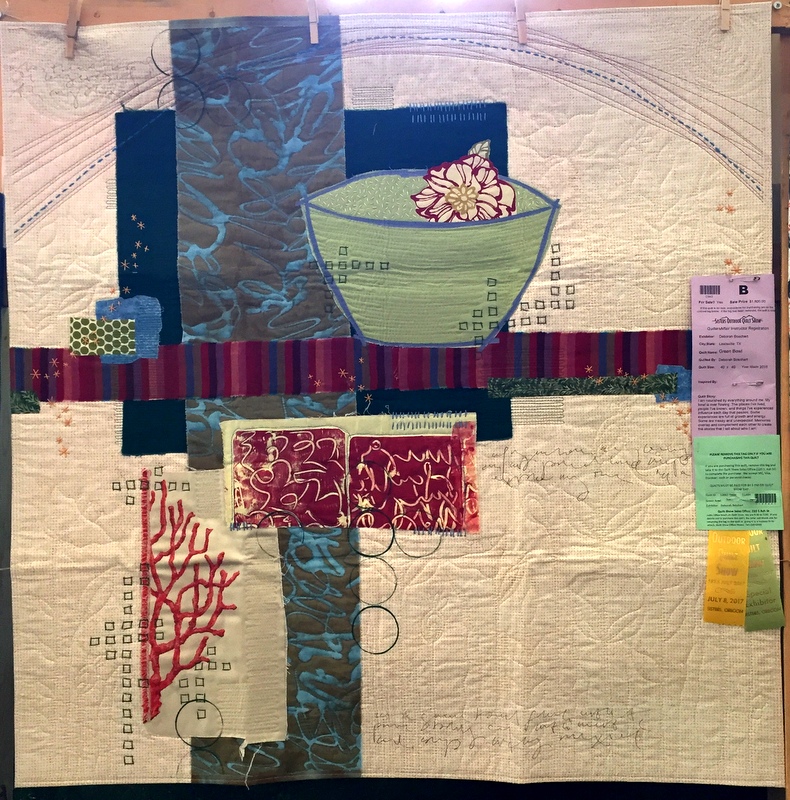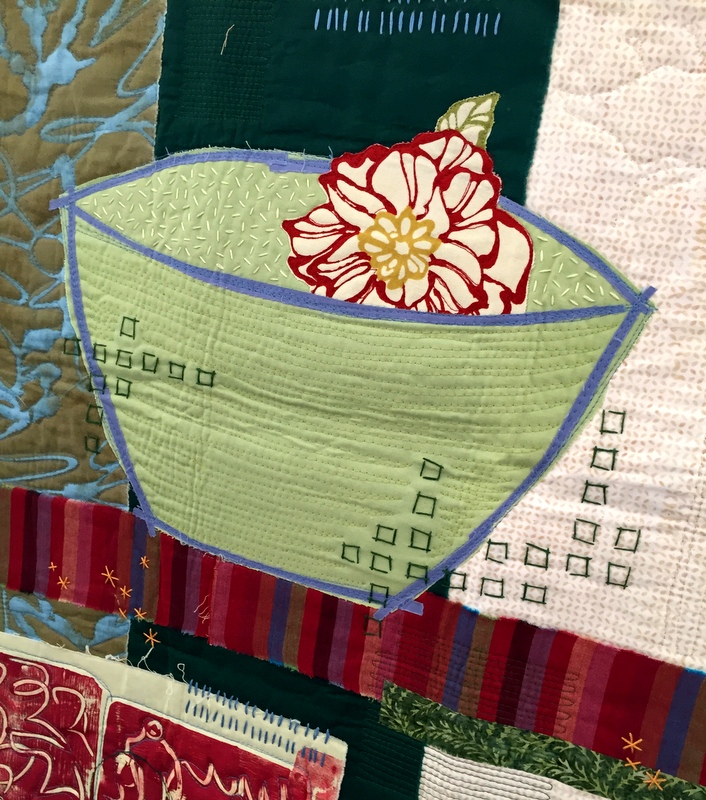 This quilt by featured quilter Tamra Dumolt (also a teacher at Quilter's Affair) is from a forthcoming book: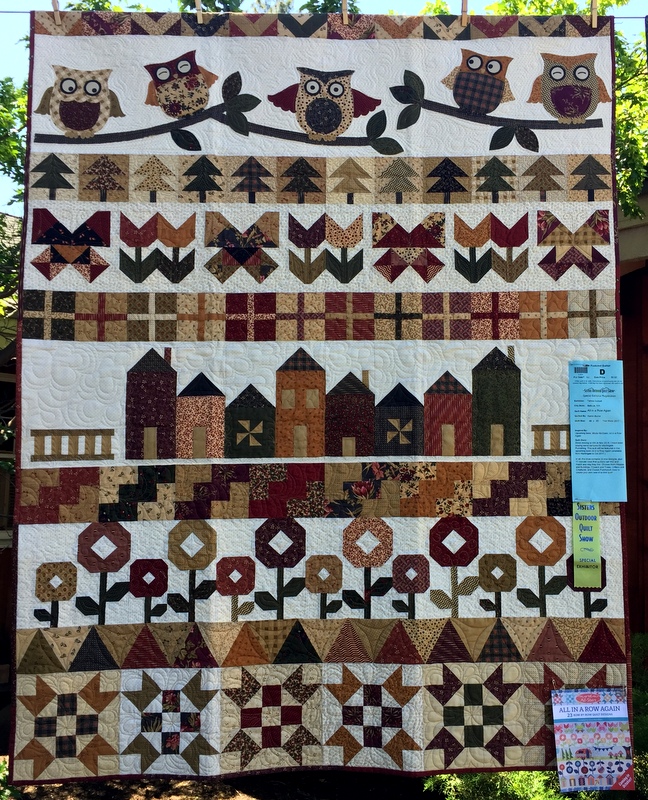 And look how cute this wool appliqué quilt is, instantly recognizable as a Bonnie Sullivan design: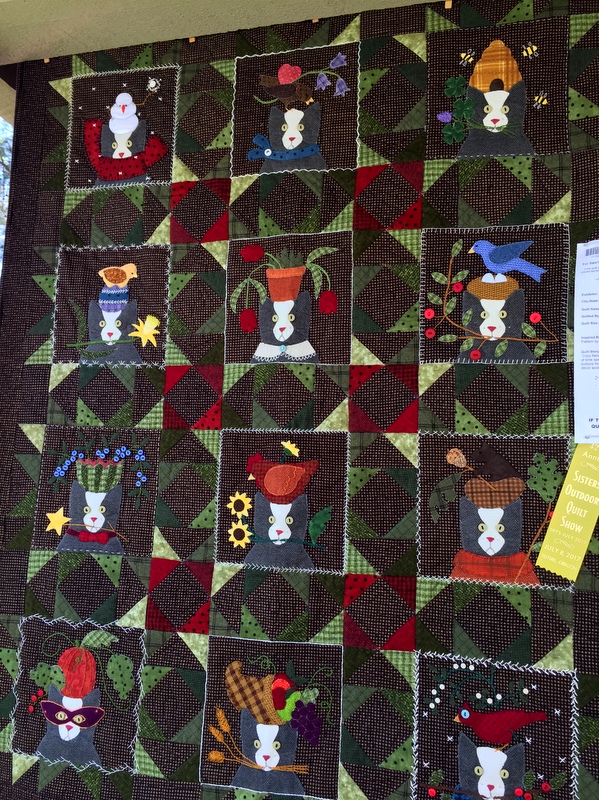 These quilts run the gamut from traditional to contemporary to modern. And there were so many more . . .
Thanks for stopping by. Please check back in a few days for another post about the quilts of the Sisters Outdoor Quilt Show 2017.