Here you go: more quilts from "the biggest outdoor quilt show in the world," held in Sisters, Oregon last month. The first ones you see were displayed in the Teachers Tent and were made by quilters from near and far (i.e. local, national, international) who taught classes in Sisters the week before the show: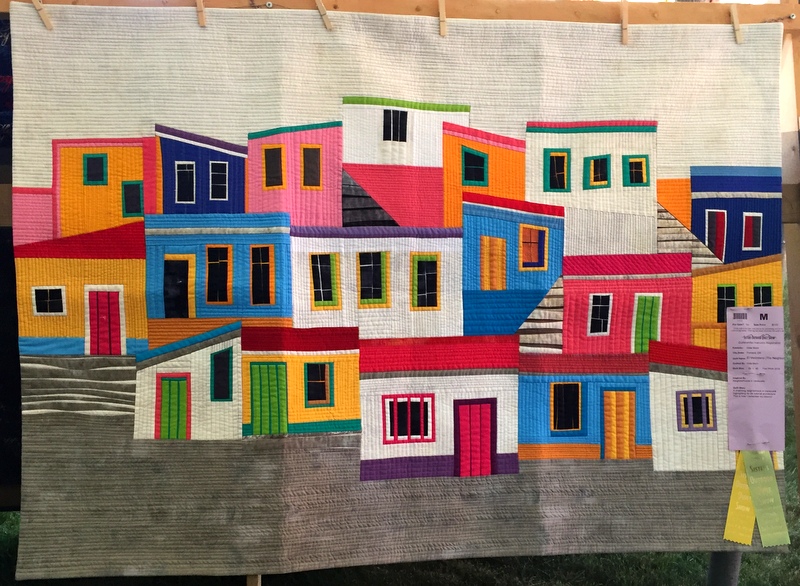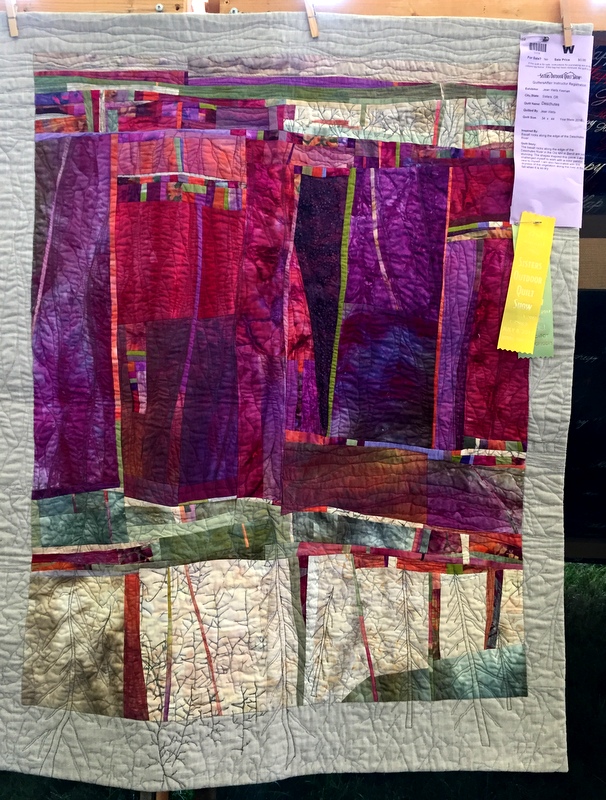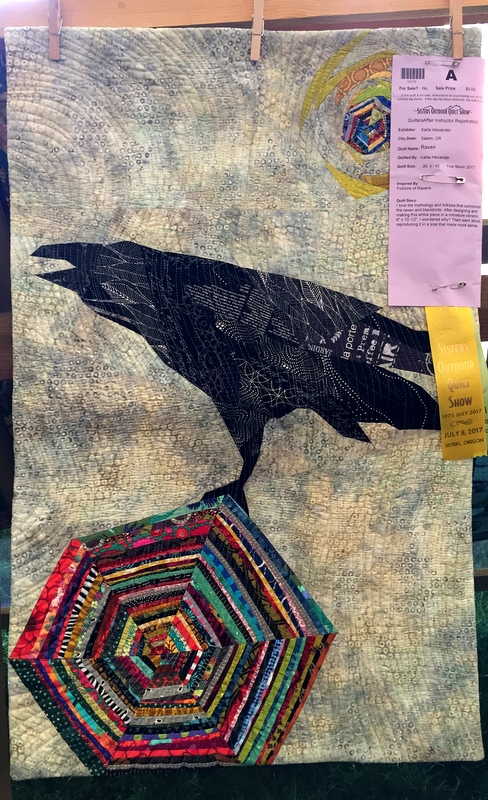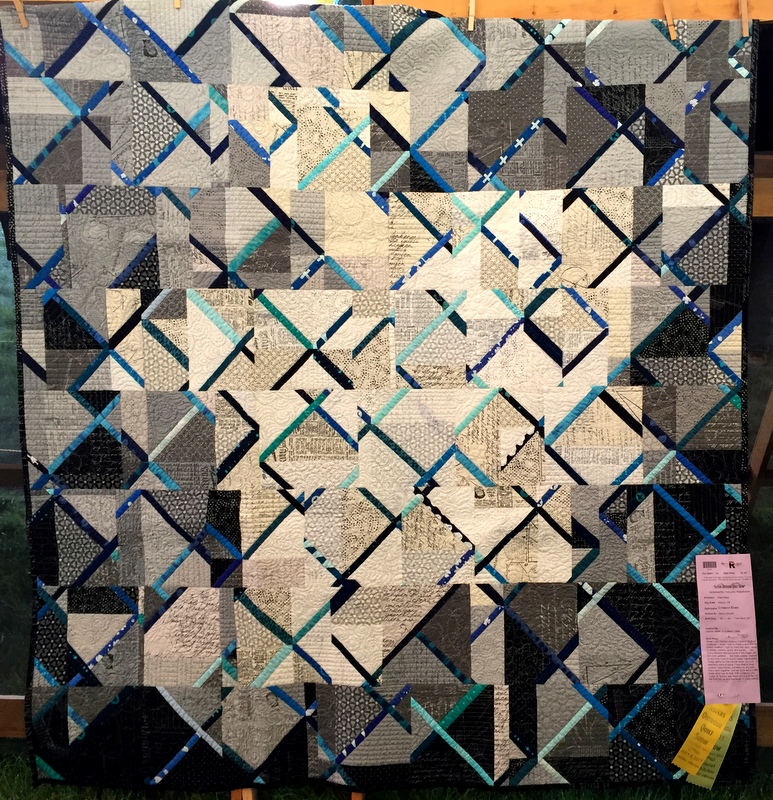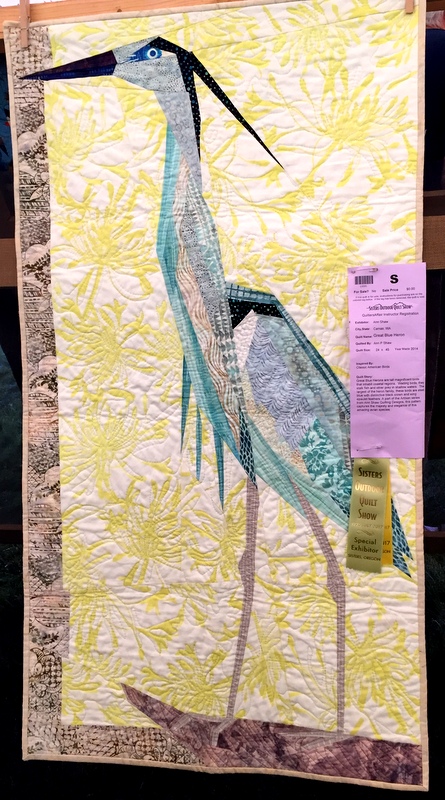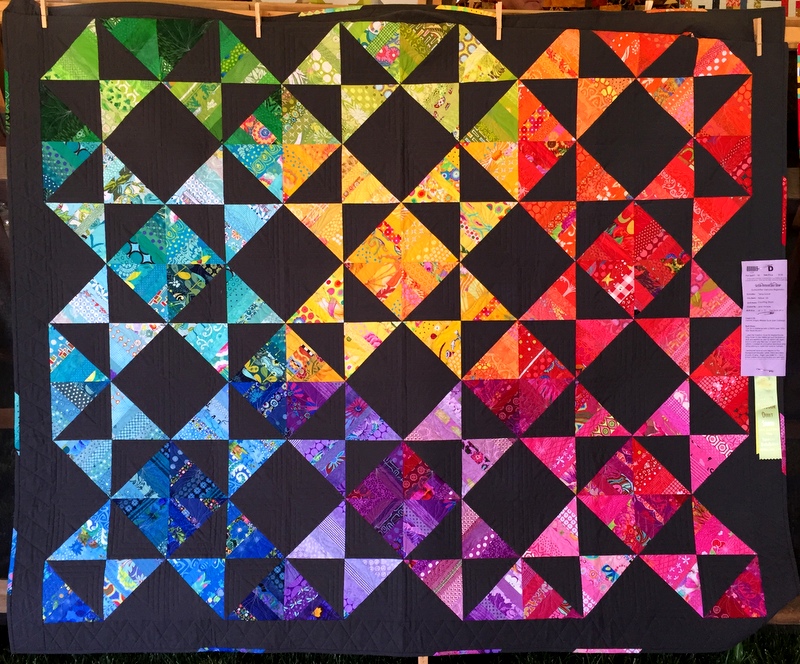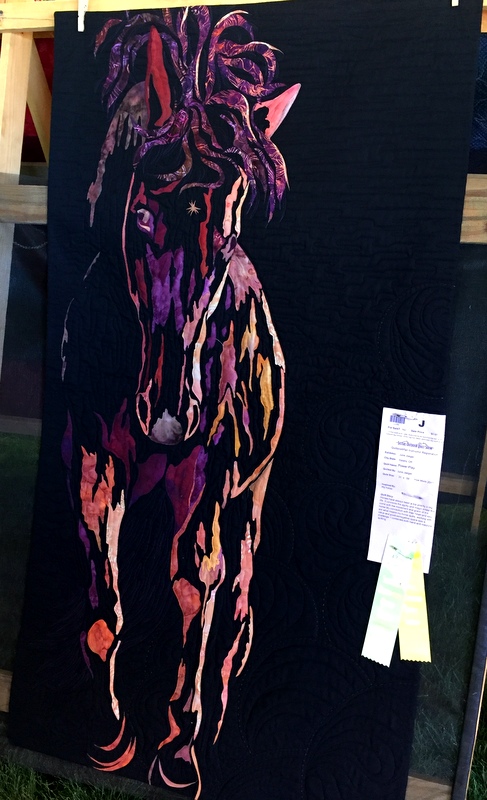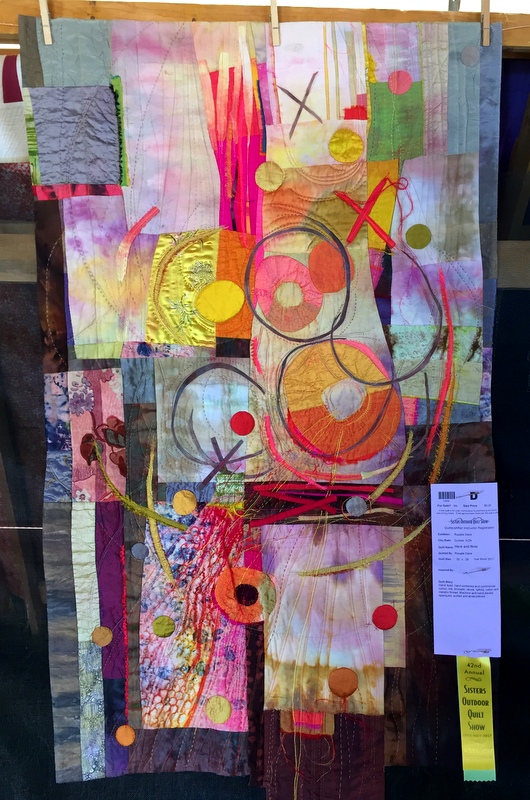 A few more quilts in the Teachers Tent were featured in my last post, in case you haven't seen it yet.
The Portland Modern Quilt Guild had a special exhibit showcasing challenge quilts: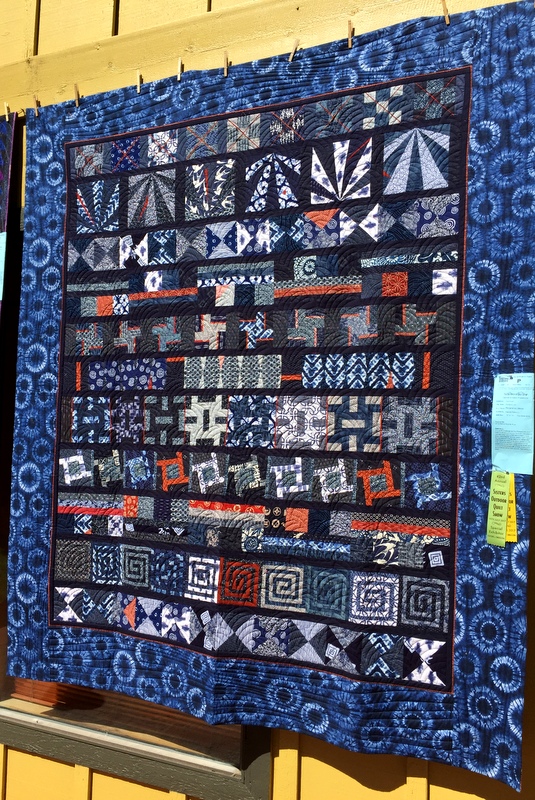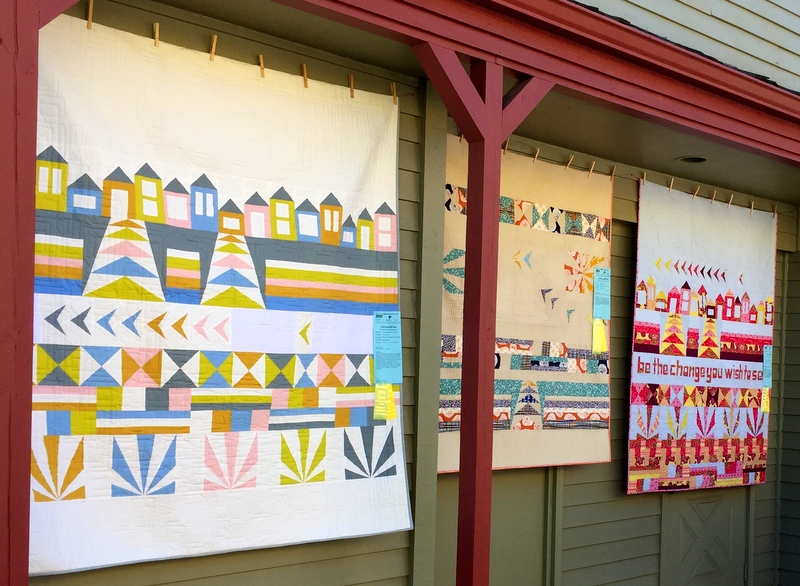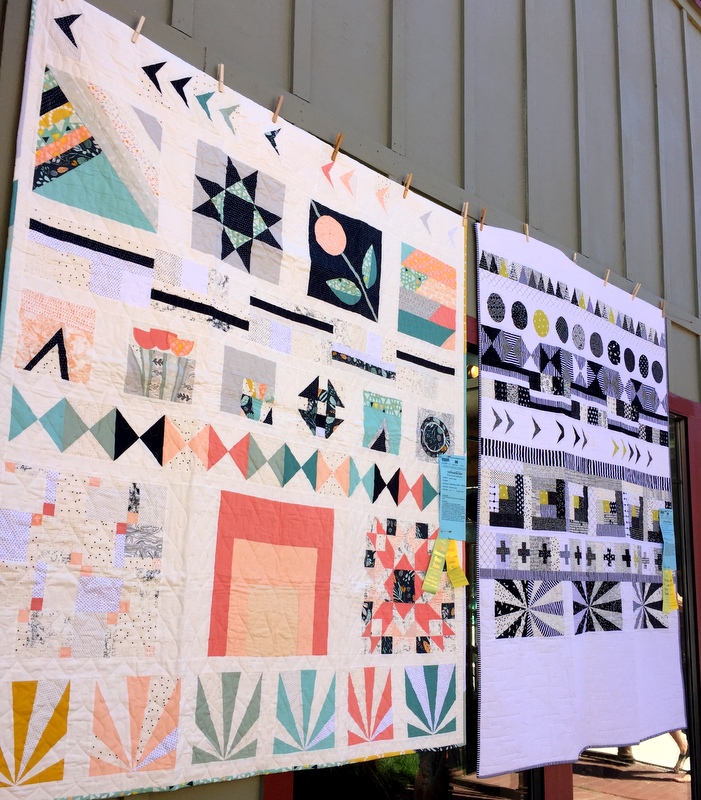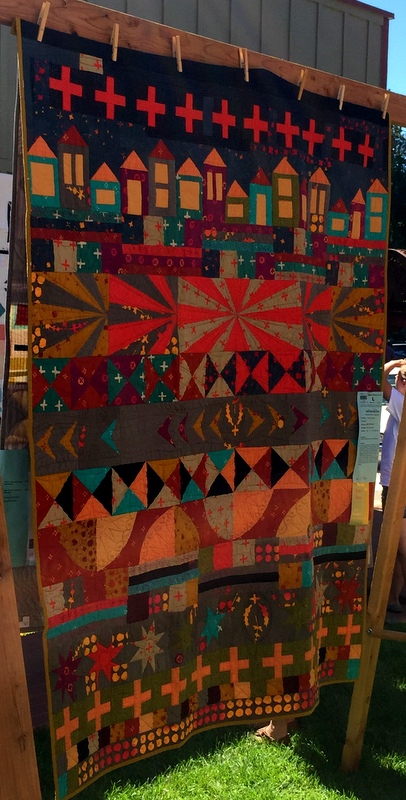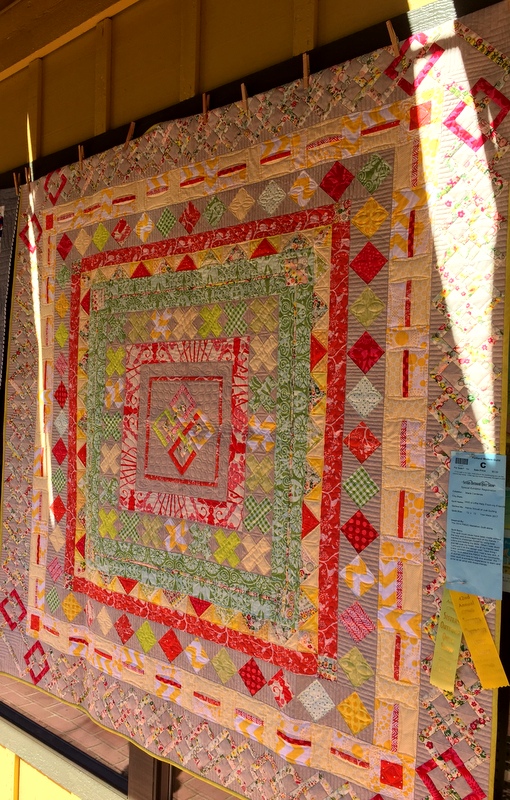 Every year quilts made by employees of the Stitchin' Post are hung on the side wall of the quilt shop: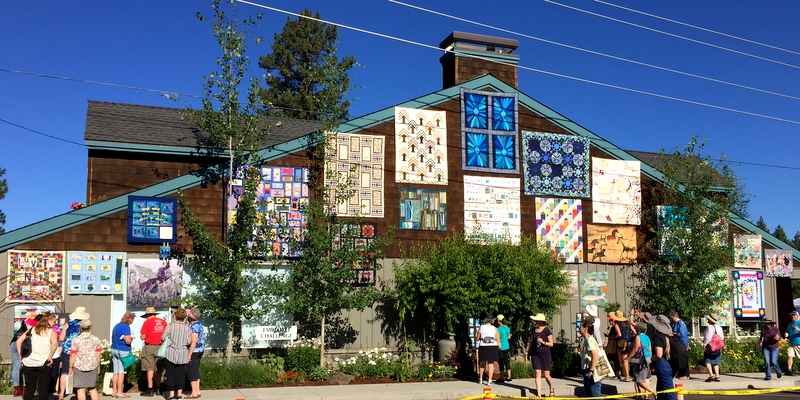 One of my favorites in this year's group was this one: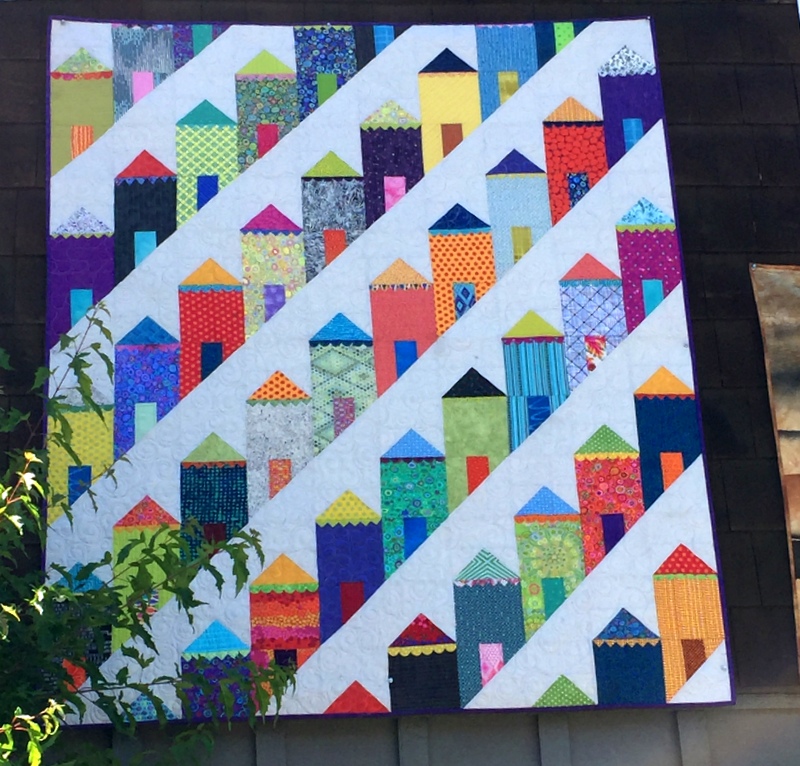 Speaking of the Stitchin' Post, Helen Robinson of Sew Kind of Wonderful was invited by the shop to demonstrate the Quick Curve Ruler and the QCR Mini on the day of the quilt show. When I heard she would be in town, I just had to meet her!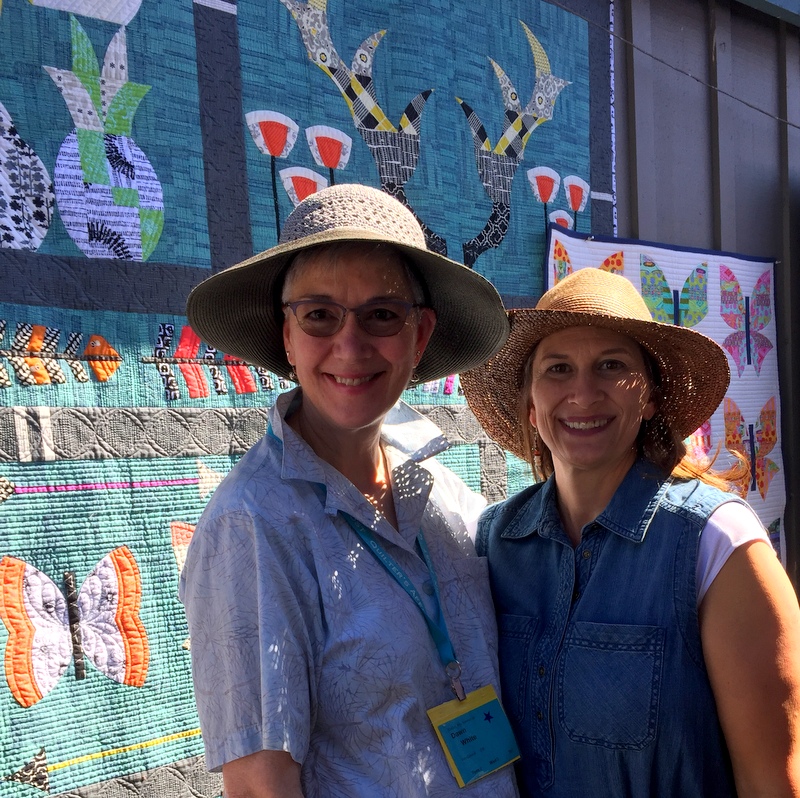 Check out the quilts behind us — they're all Sew Kind of Wonderful designs.
My third post on the 2017 Sisters Outdoor Quilt Show is coming up in just a few days! Do come back for a look.